A Greeting Card decorated with handmade Paper, printed Designs, Wax and Seal
Make your own greeting card and envelope (made from handmade paper) and decorate with handmade paper and craft paper with stamped designs. Decorate further with a doubled-over piece of natural hemp, secured with a waxed seal.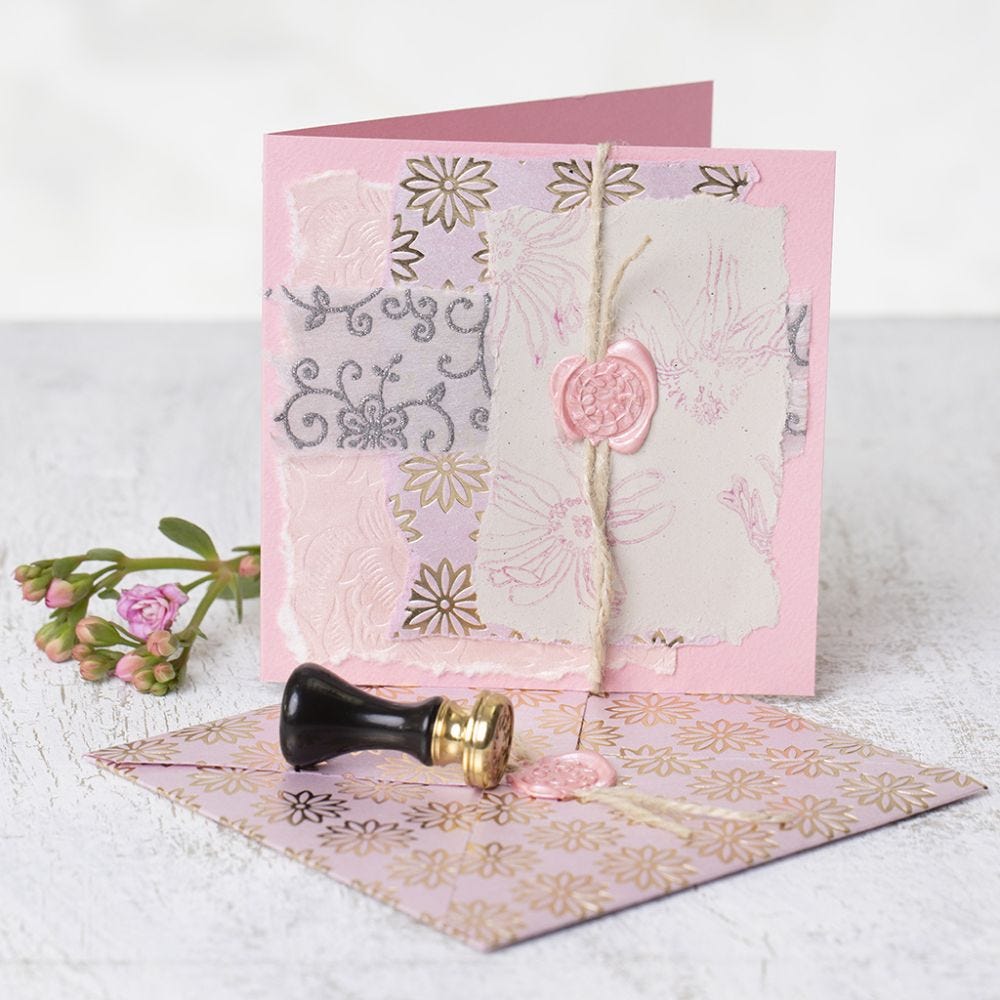 How to do it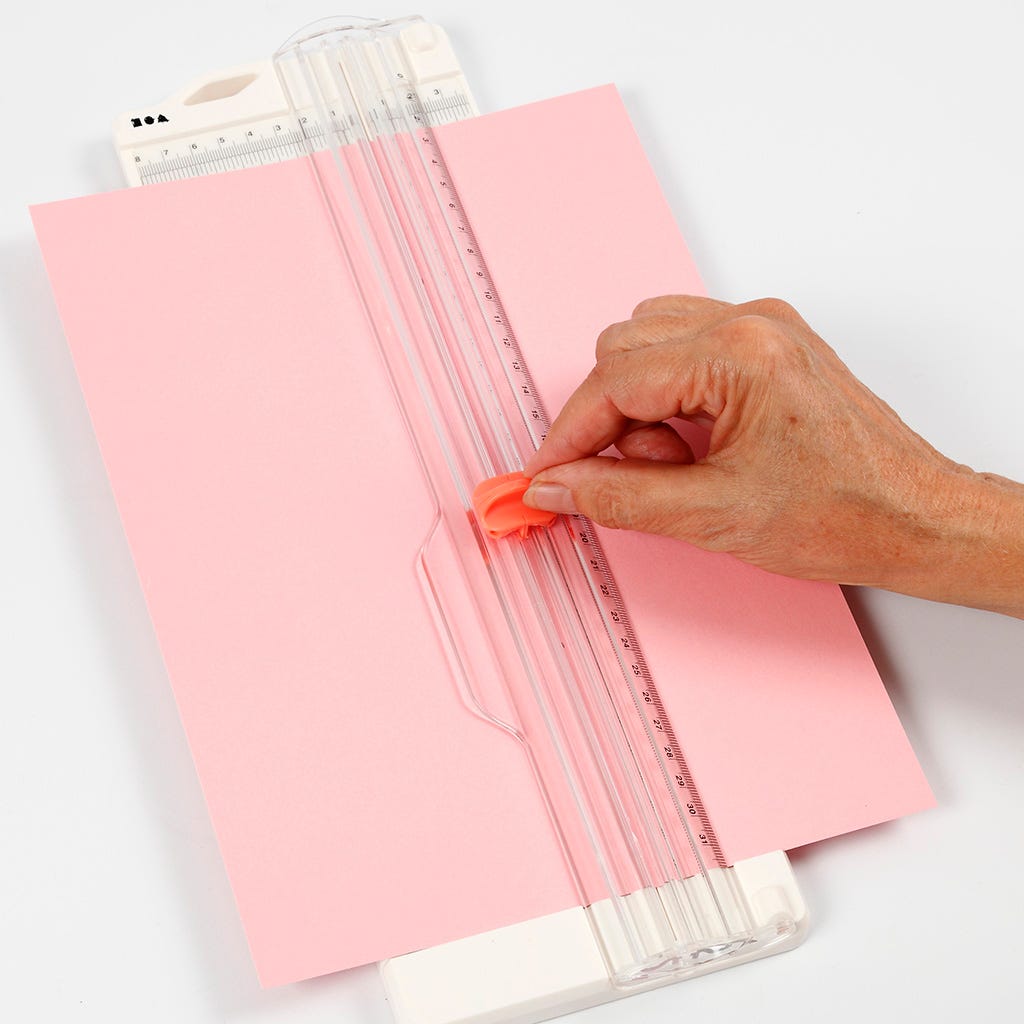 1
Cut a piece of card measuring 24 x 12 cm.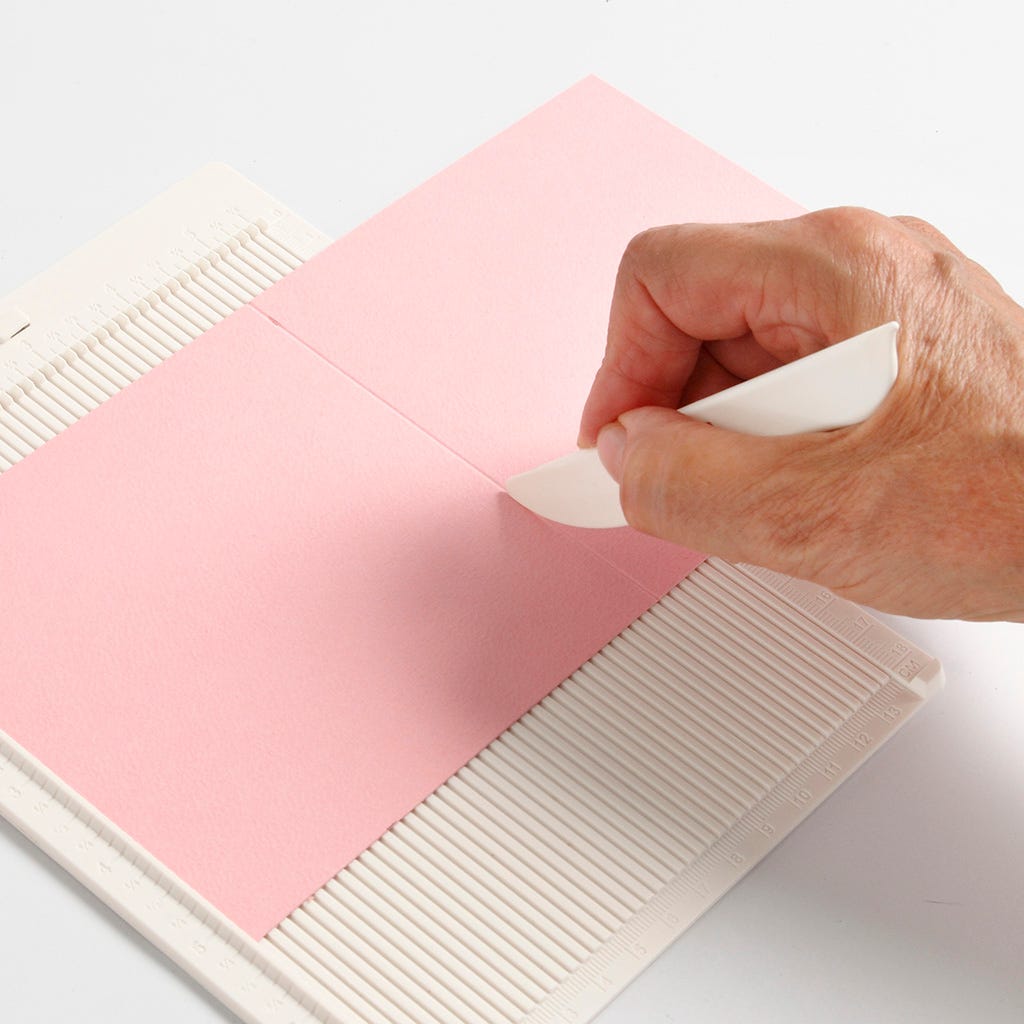 2
Place the card onto the grooves on the back of the scoring board and score along the middle of the card for folding.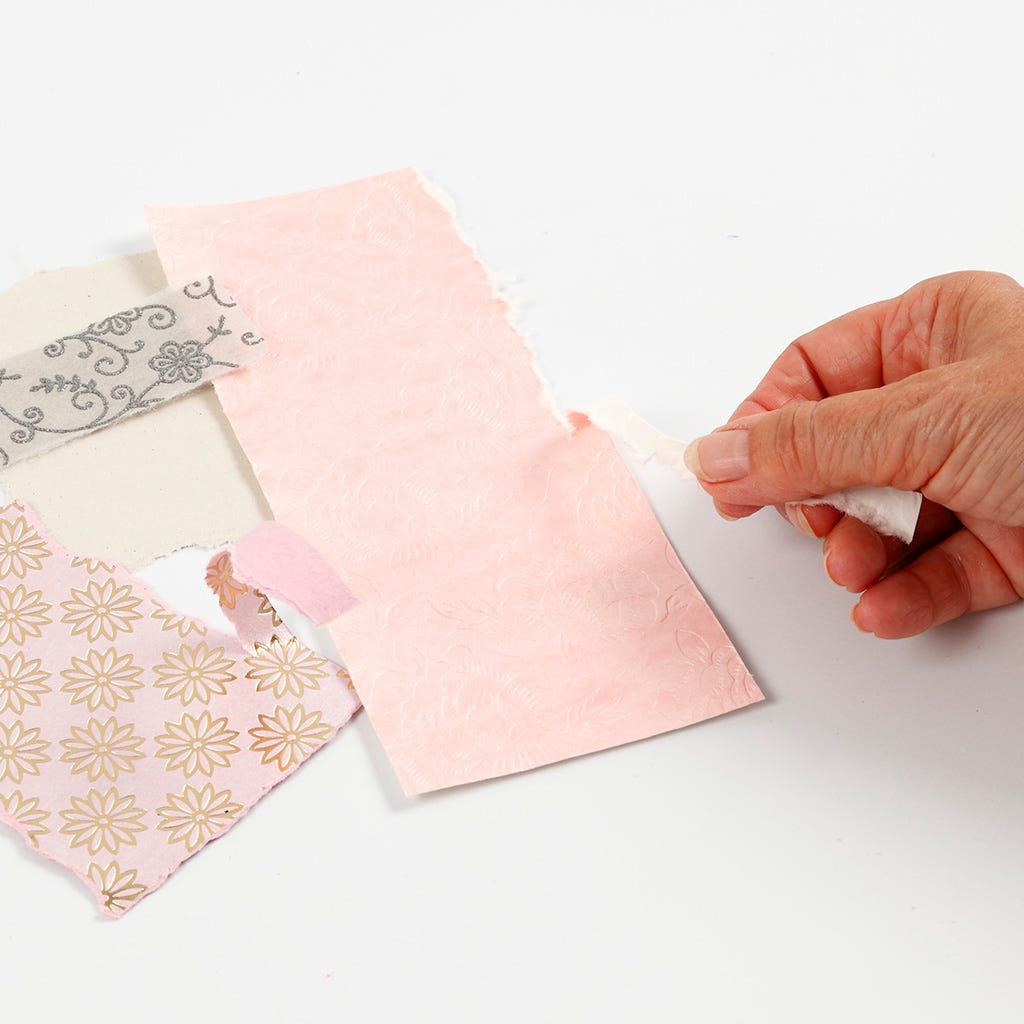 3
Tear small pieces of handmade paper. Tear the right-hand-side towards you, so that the plain back is visible along the edge.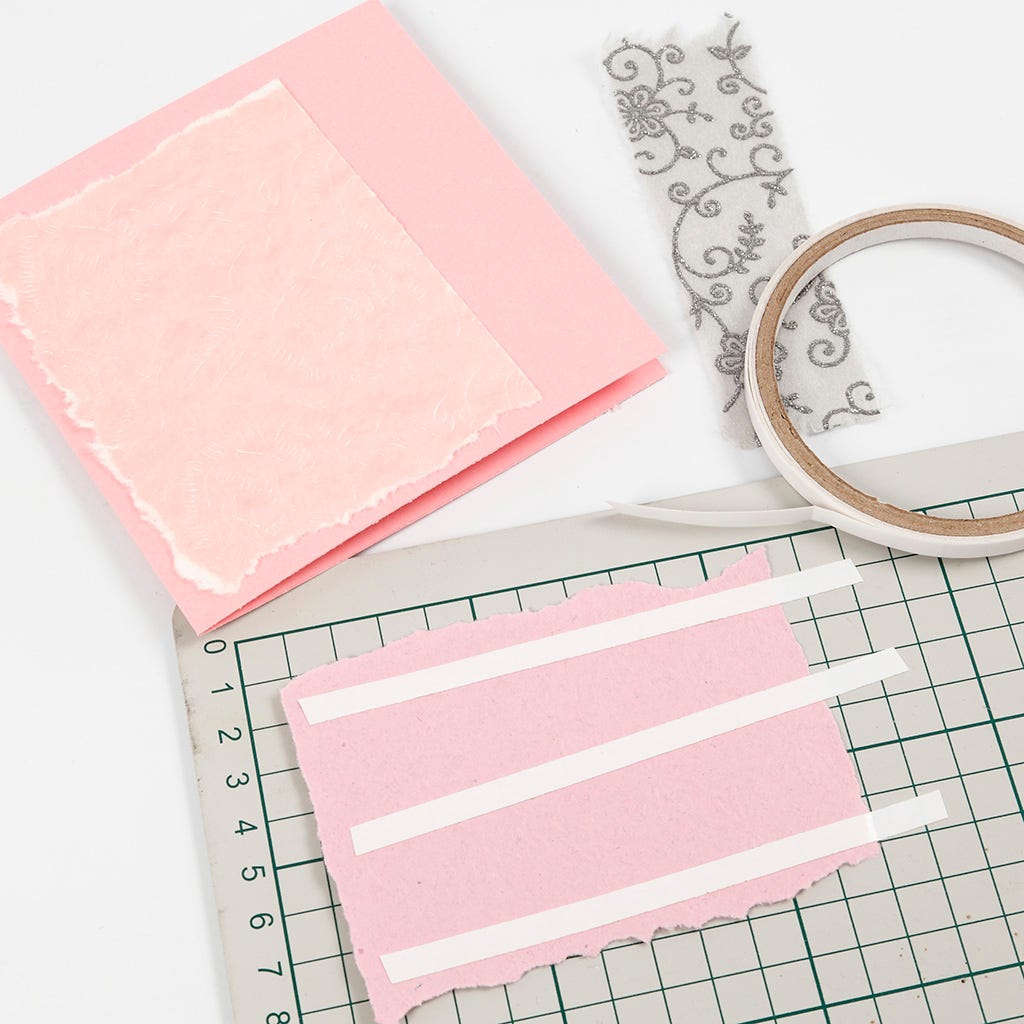 4
Attach the torn pieces of paper onto the front of the greeting card with double-sided adhesive tape.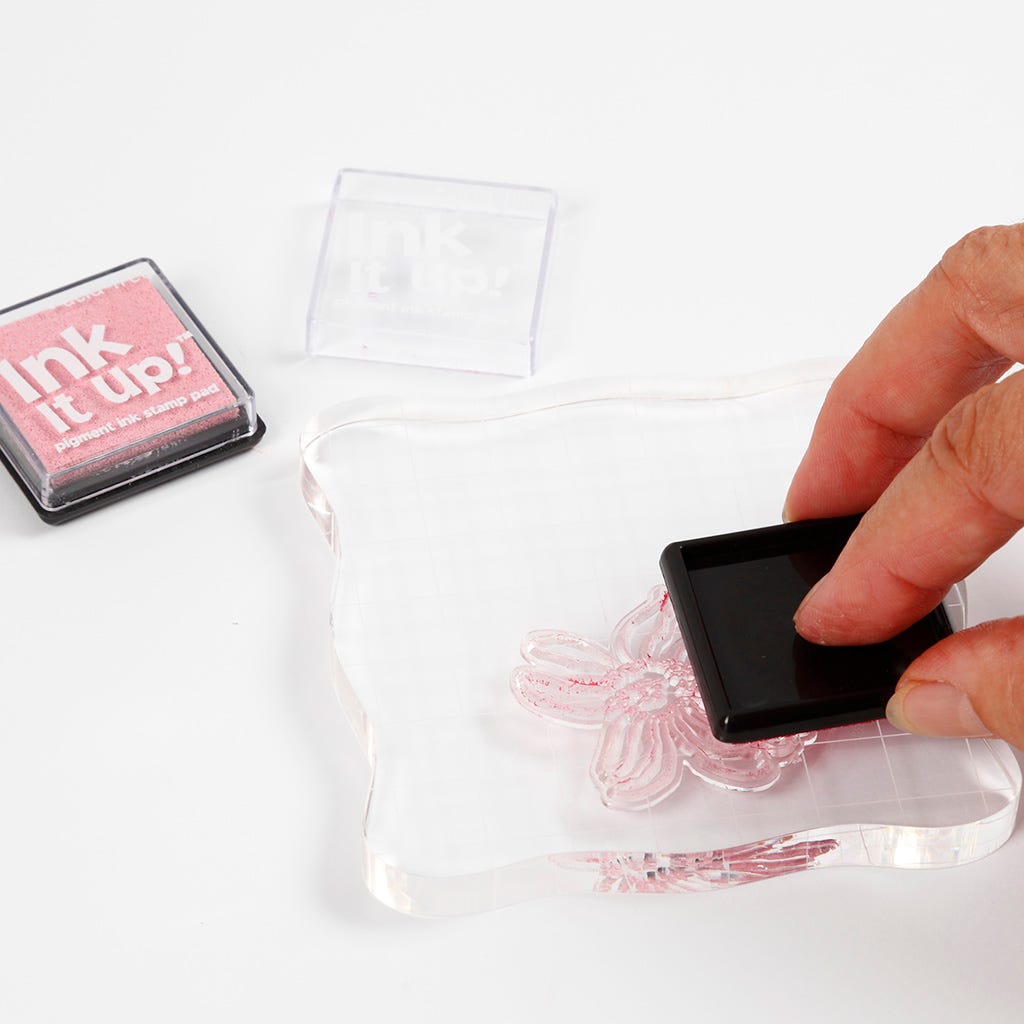 5
Attach a silicone stamp with a flower design onto the acrylic block and dab an ink pad onto the silicone stamp until the design is completely covered with ink.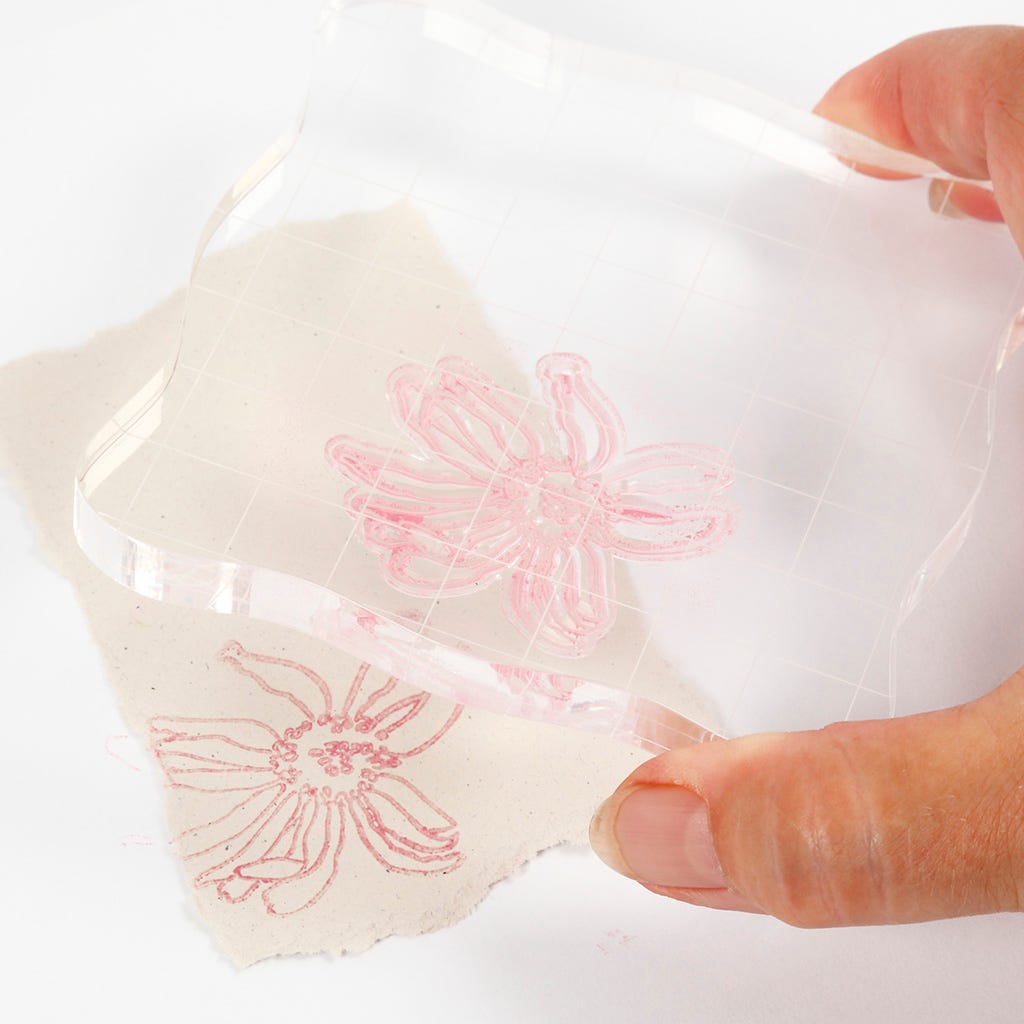 6
Push the silicone stamp onto a torn piece of light kraft paper. Attach it onto the front of the greeting card.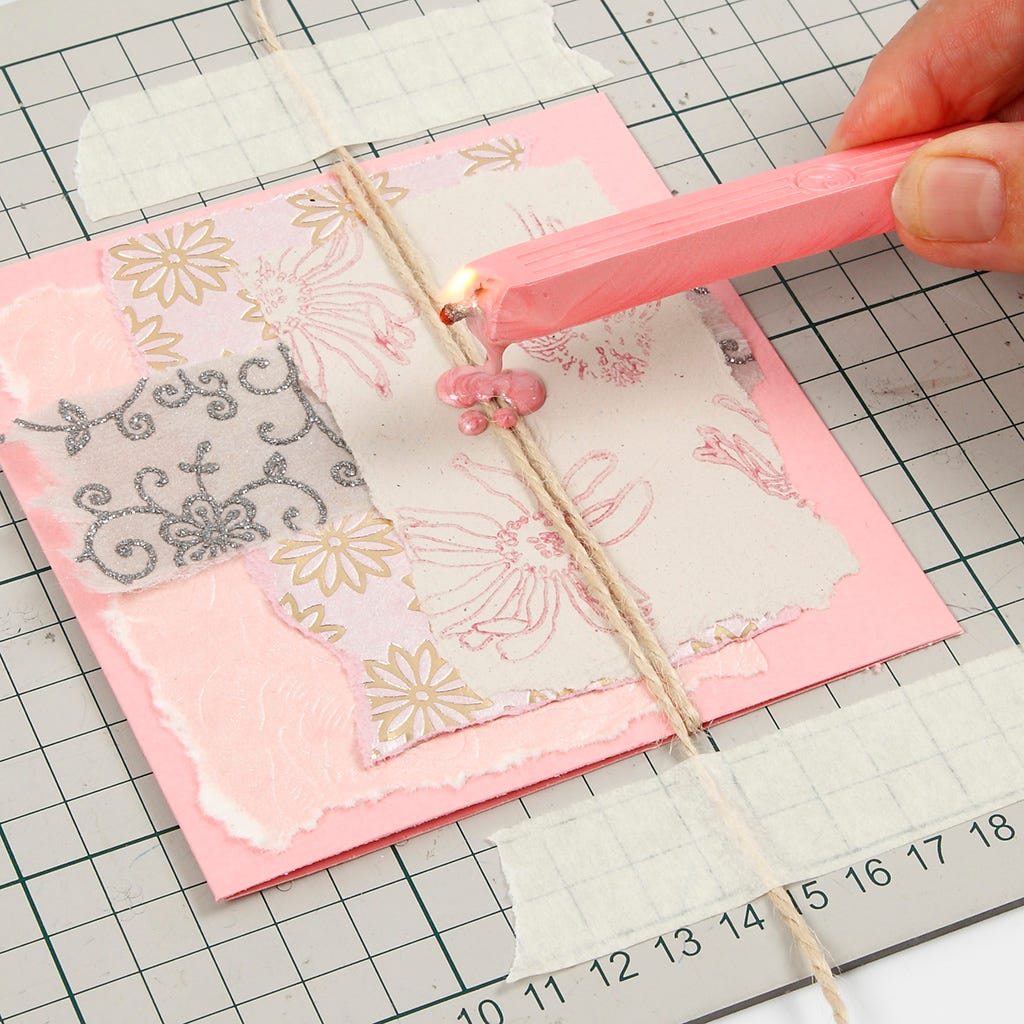 7
Wrap a piece of natural hemp twice around the front of the greeting card and secure the ends onto an underlay as shown in the photo. Drip wax onto the middle of natural hemp.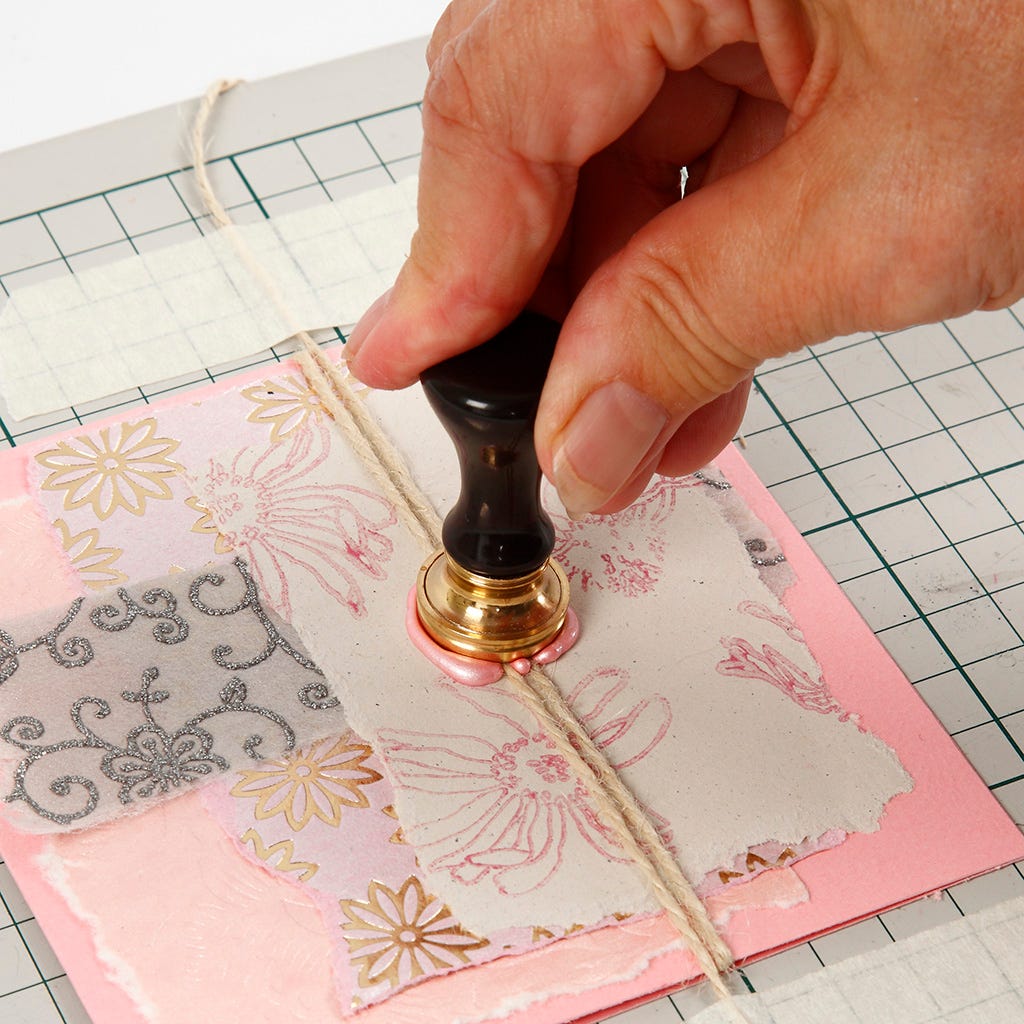 8
Push the seal into the wax. Don't remove the seal until the wax has hardened. Trim the ends of the natural hemp.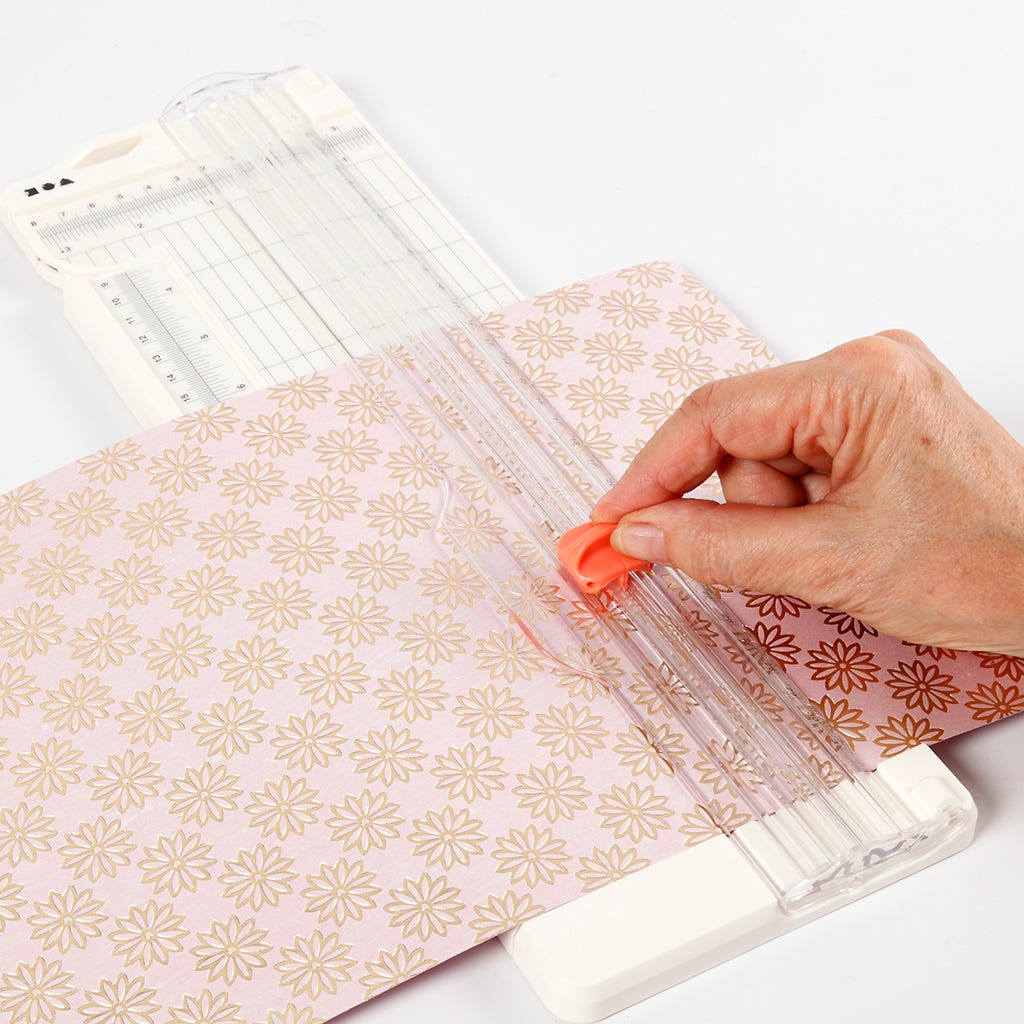 9
Make a matching envelope from handmade paper. Cut a 20.5 x 20.5 cm piece of handmade paper.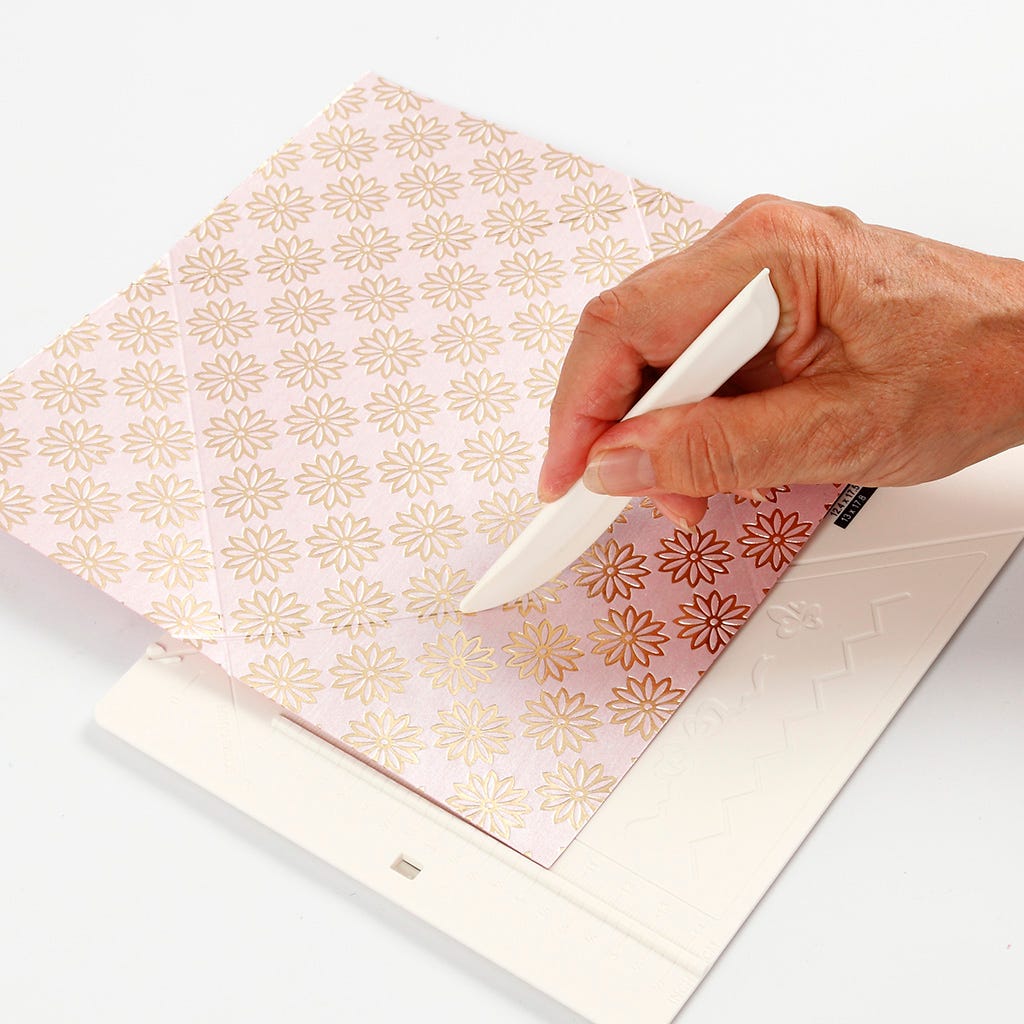 10
Place the paper along the diagonal scale on the left on the scoring board. Push down the paper so that it is at the 10.2 mark on the scale and score in the groove diagonally. There is a guide on the scoring board.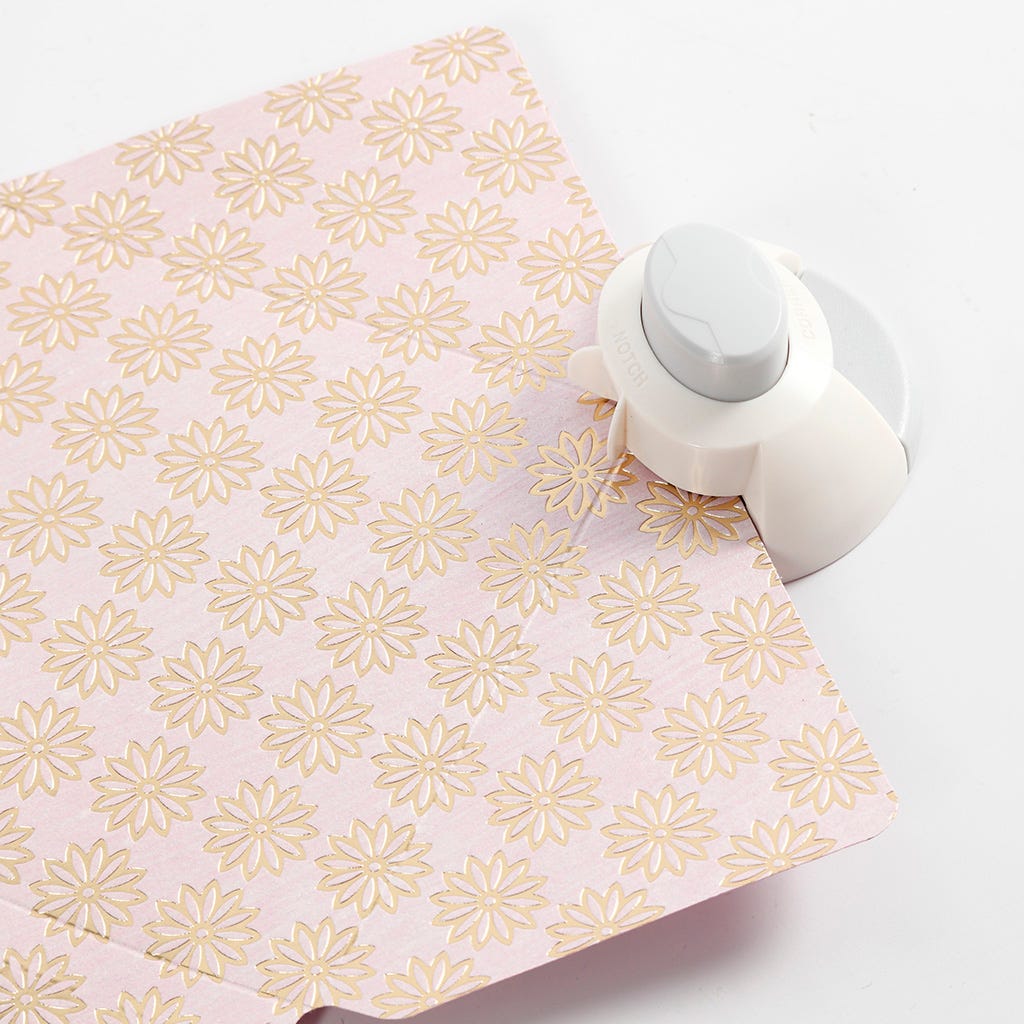 11
Cut notches using the supplied paper punch where the lines cross and fold the envelope. Round the corners using the same paper punch.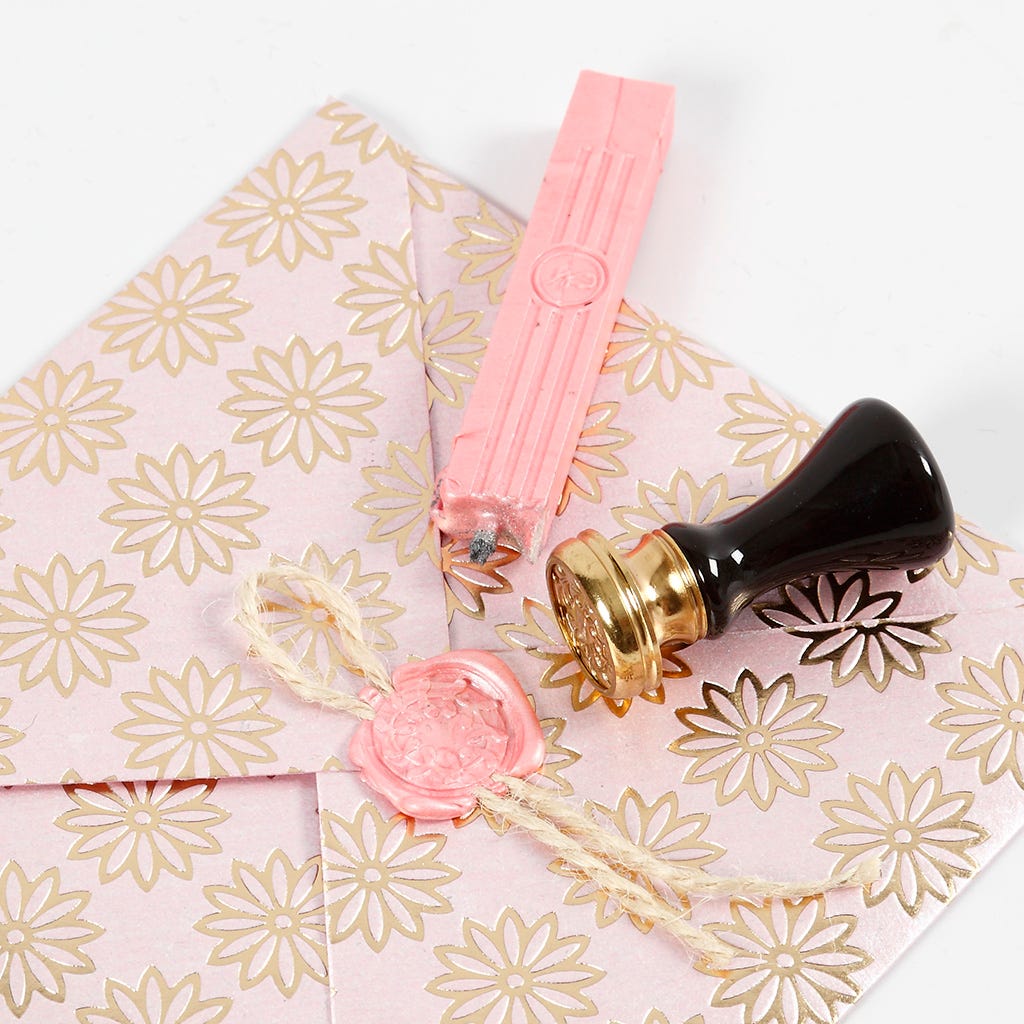 12
Secure the envelope with wax and seal on top of a piece of doubled-over natural hemp. You may decorate the front of the envelope with kraft paper and masking tape stamps.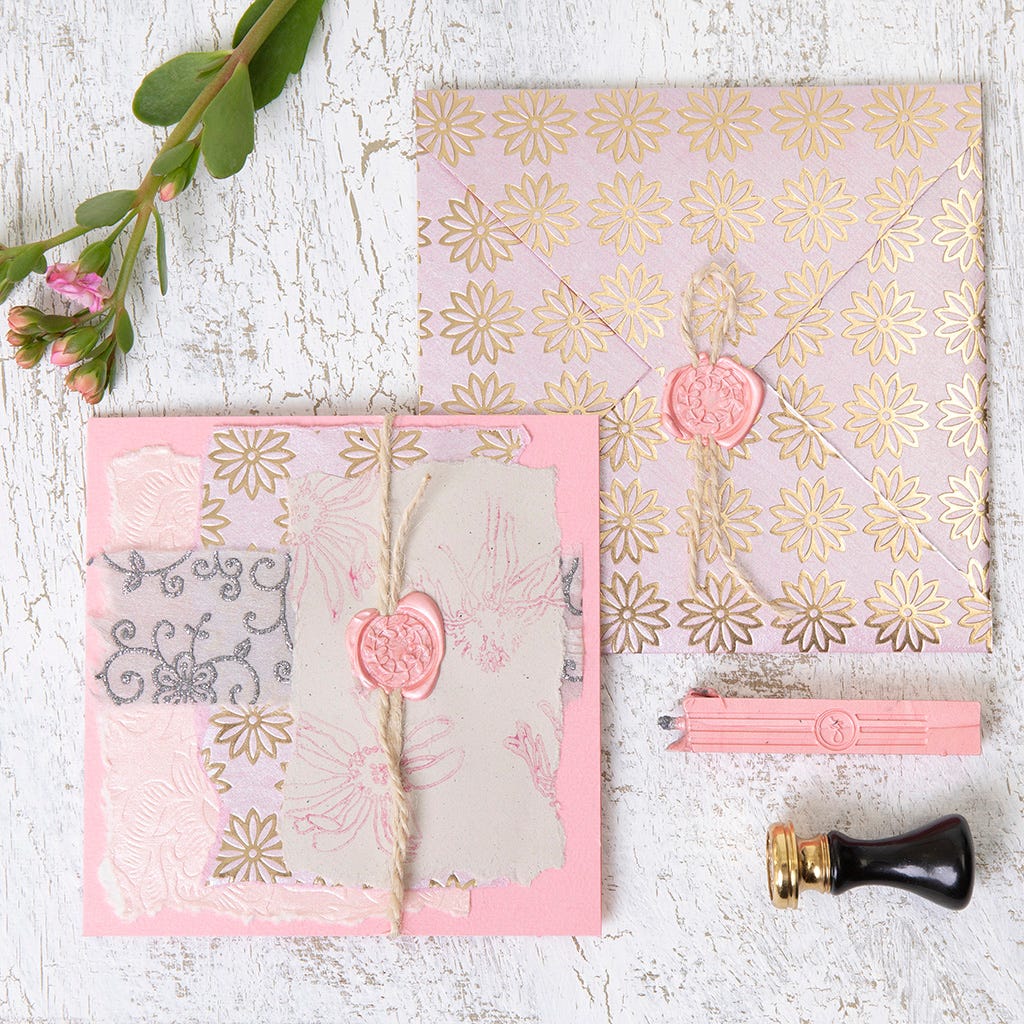 I'm shopping as
b2c incl. tax
b2b excl. tax
b2g excl. tax
Go back
I'm shopping as
Continue as guest
Copyright © 2013-present Magento, Inc. All rights reserved.