A Faux Leather Paper Bag with an embroidered Edge and a Star
This faux leather paper bag is decorated with a star as well as an embroidered design along the bottom edge.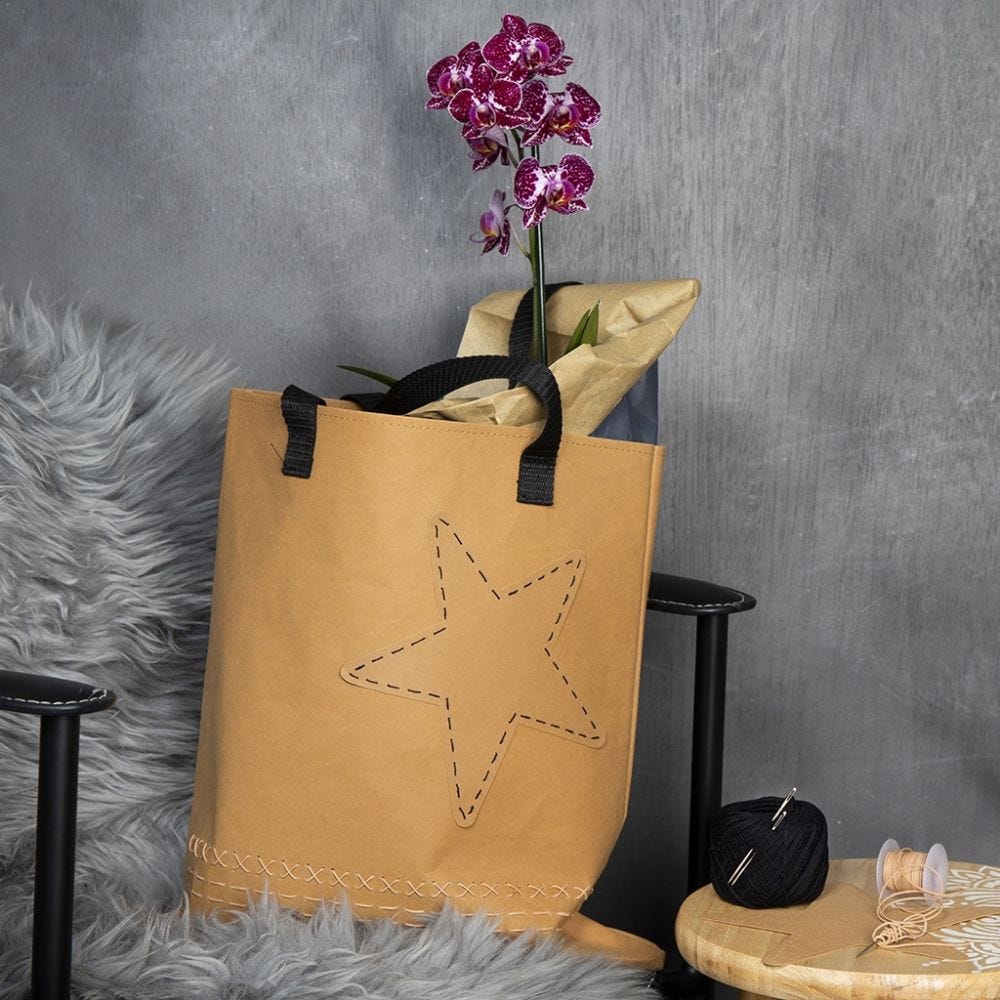 How to do it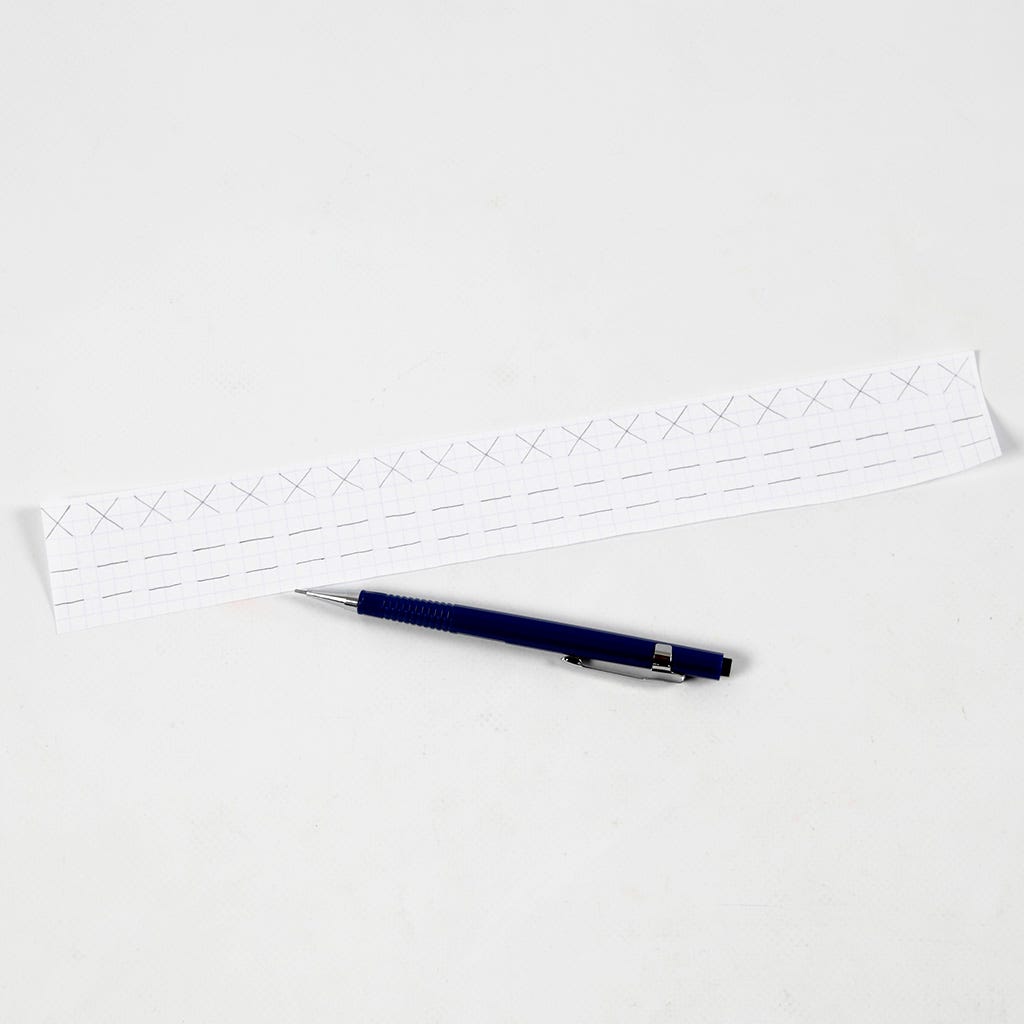 1
Print out the embroidered design which is available as a separate PDF on this page or make your own design using your imagination.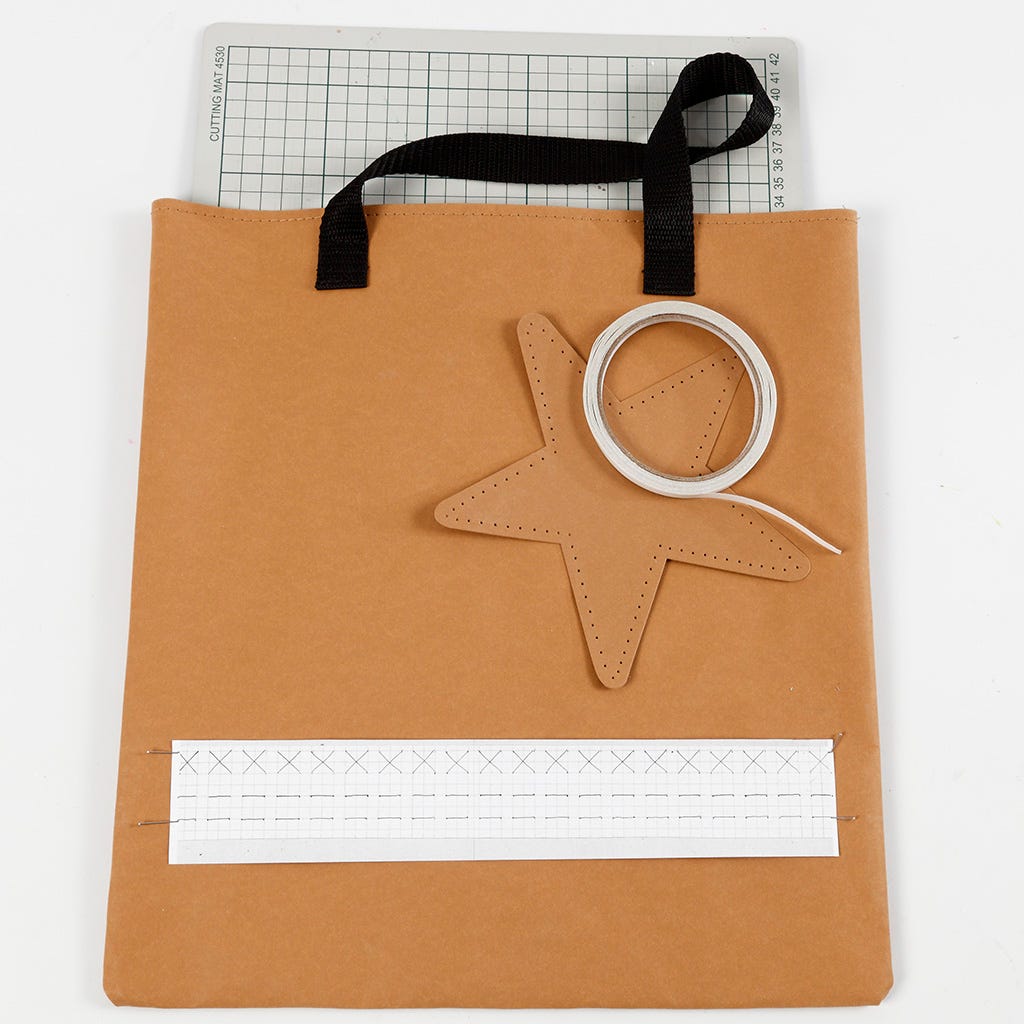 2
Insert a chopping board or a cutting mat inside the bag to prevent making holes all the way through to the other side of the bag. Place the design on top of the bag and attach it onto the bag with pins, placing the pins where you are going to make holes for the design, thus avoiding making unwanted holes in the bag. Attach the star onto the bag with double-sided adhesive tape.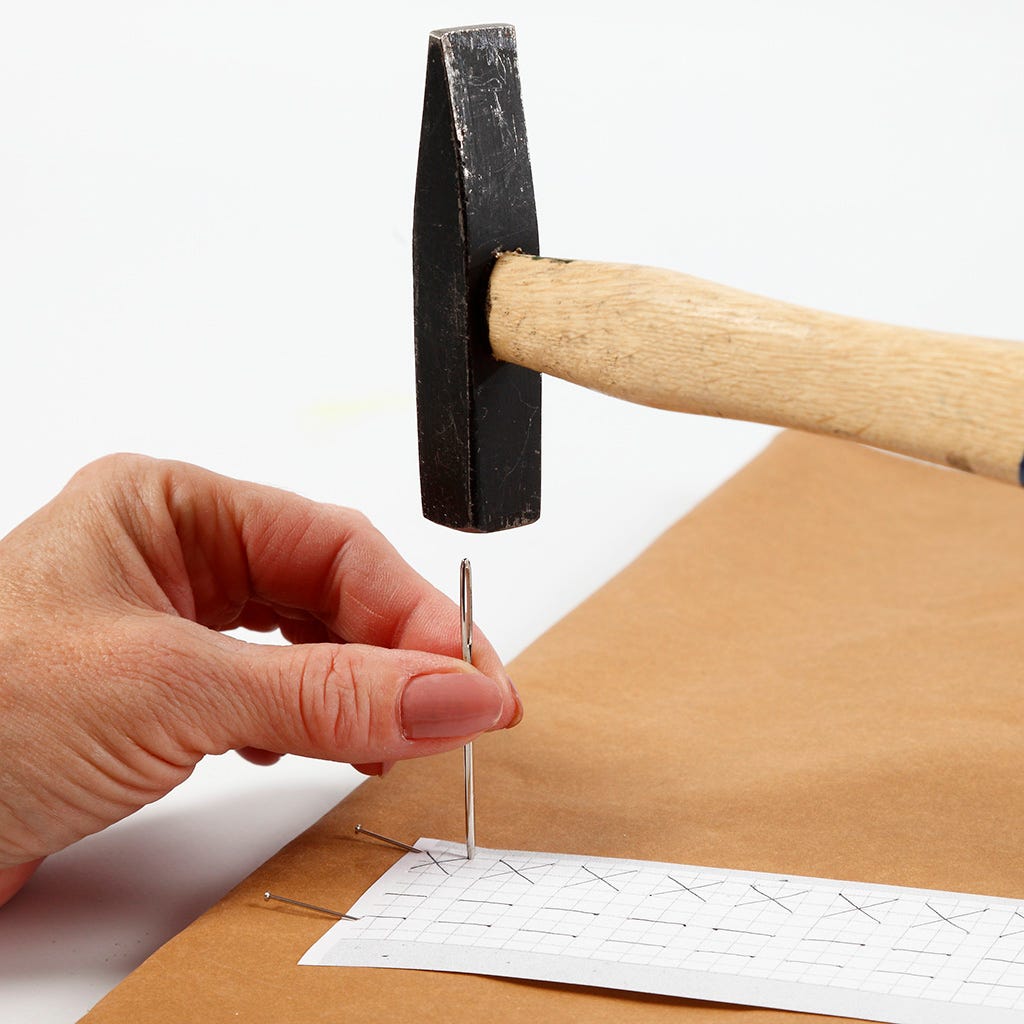 3
Make holes for the embroidered design with a darning needle and hammer at the bottom edge of the bag.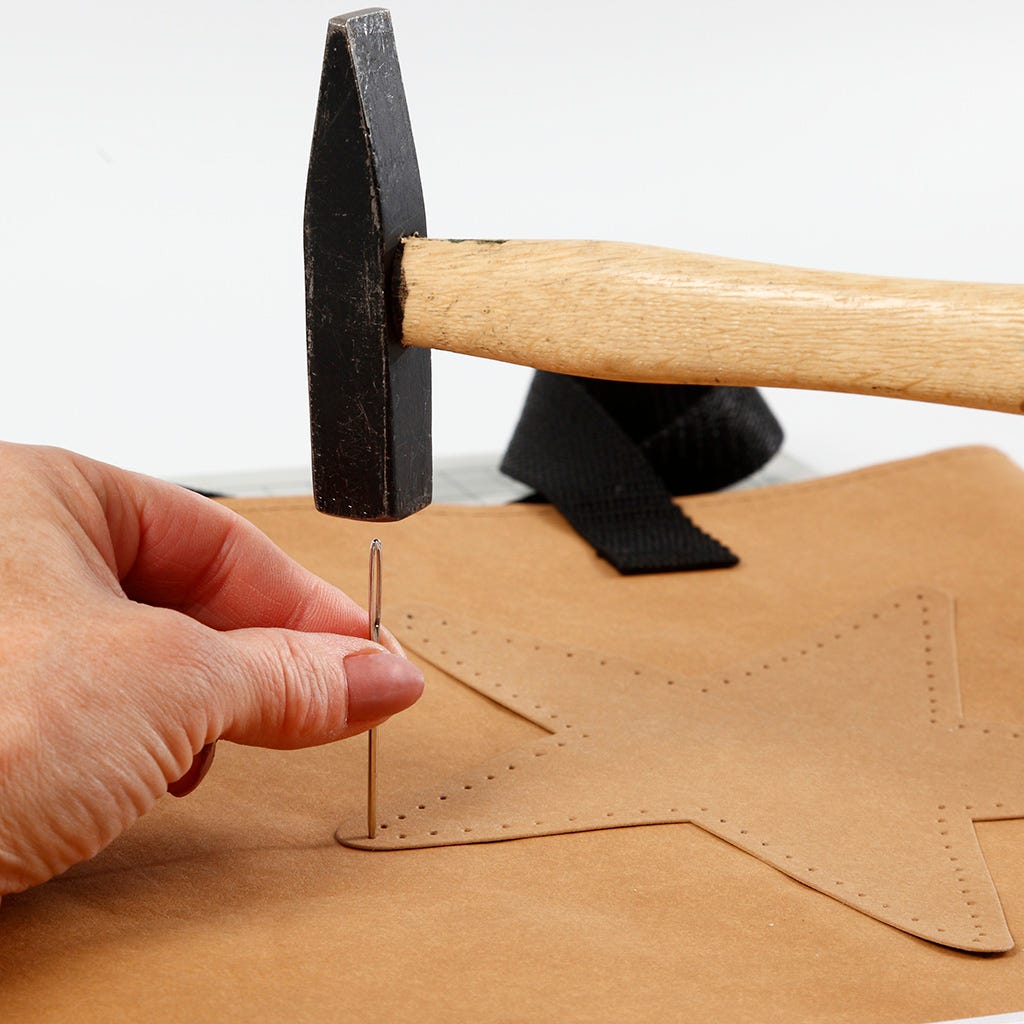 4
Make holes for the embroidered design through the star.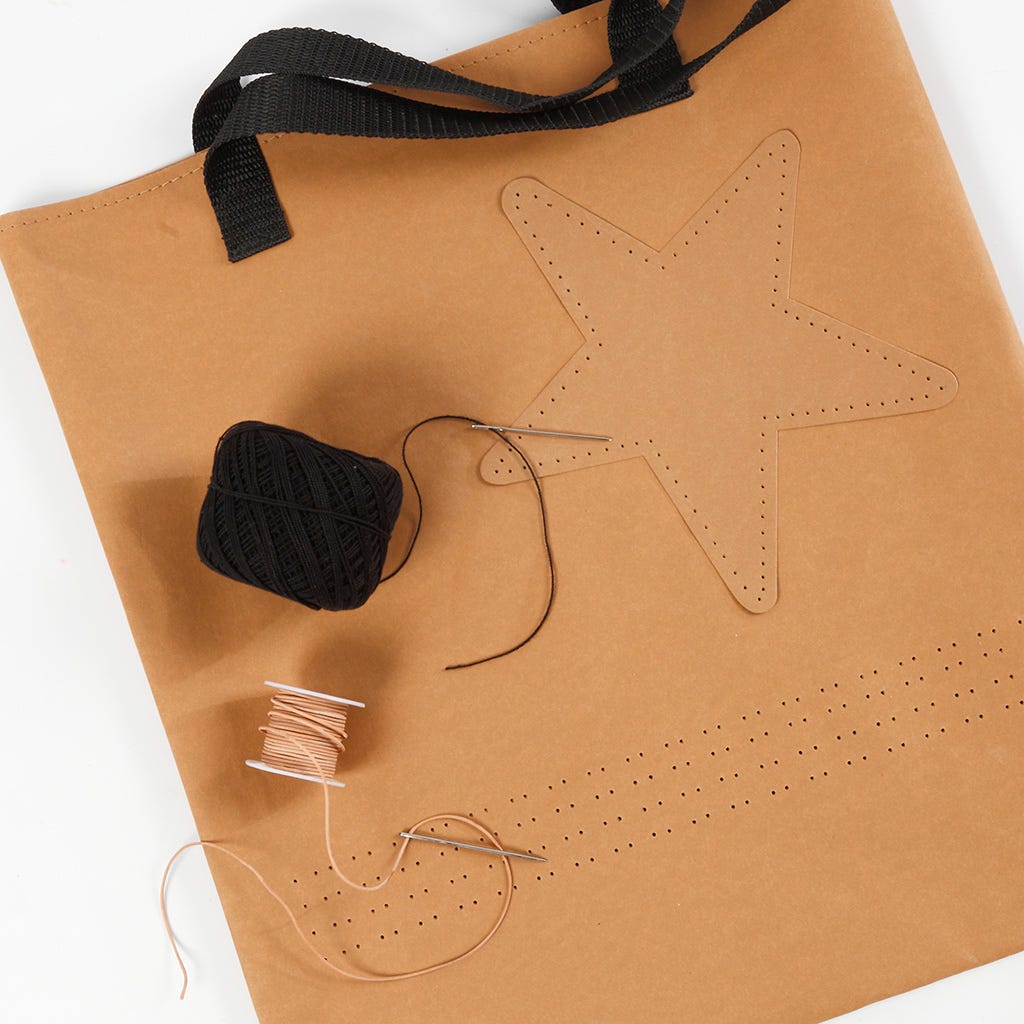 5
Embroider with tacking stitches along the outline of the star with cotton yarn.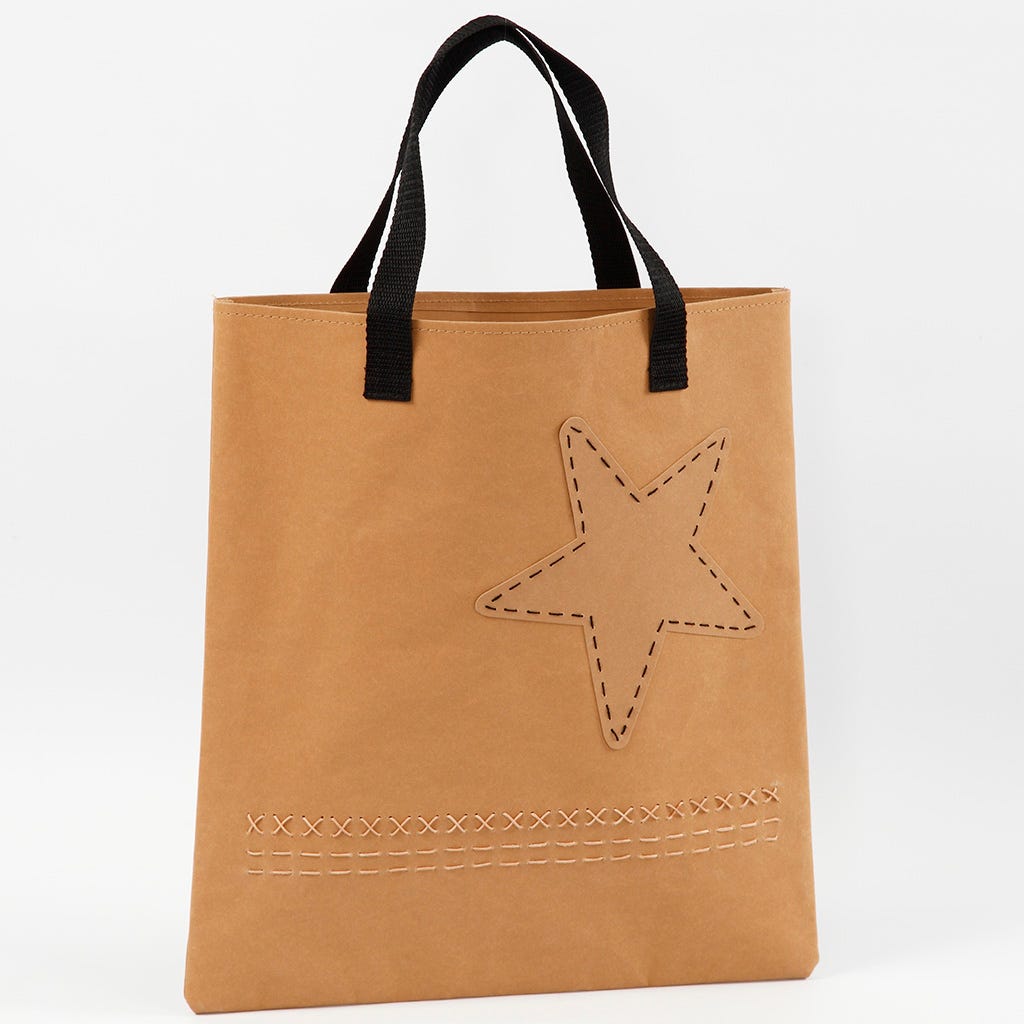 6
Embroider the design along the edge with leather cord.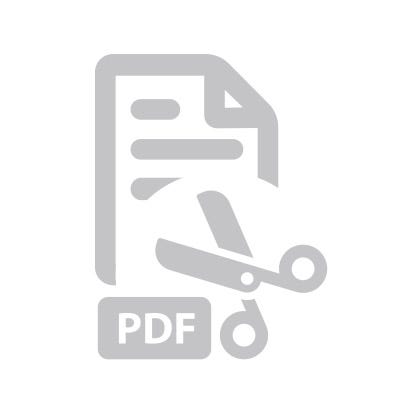 Attached file:
Download
I'm shopping as
b2c incl. tax
b2b excl. tax
b2g excl. tax
Go back
I'm shopping as
Continue as guest
Copyright © 2013-present Magento, Inc. All rights reserved.