A Bag made from patterned Faux Leather Paper
Sew your own bag from patterned faux leather paper which is moistened in water and scrunched up before sewing together. The bag may also be used as a flower pot.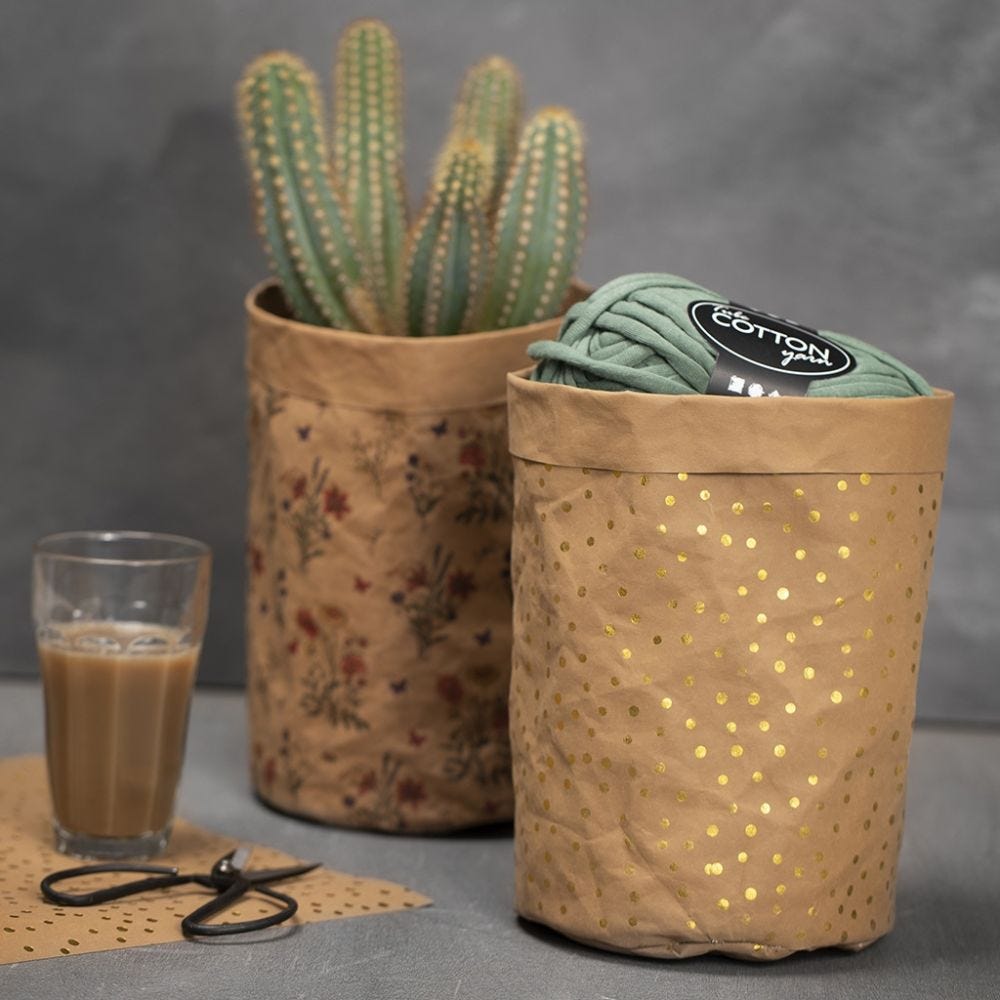 How to do it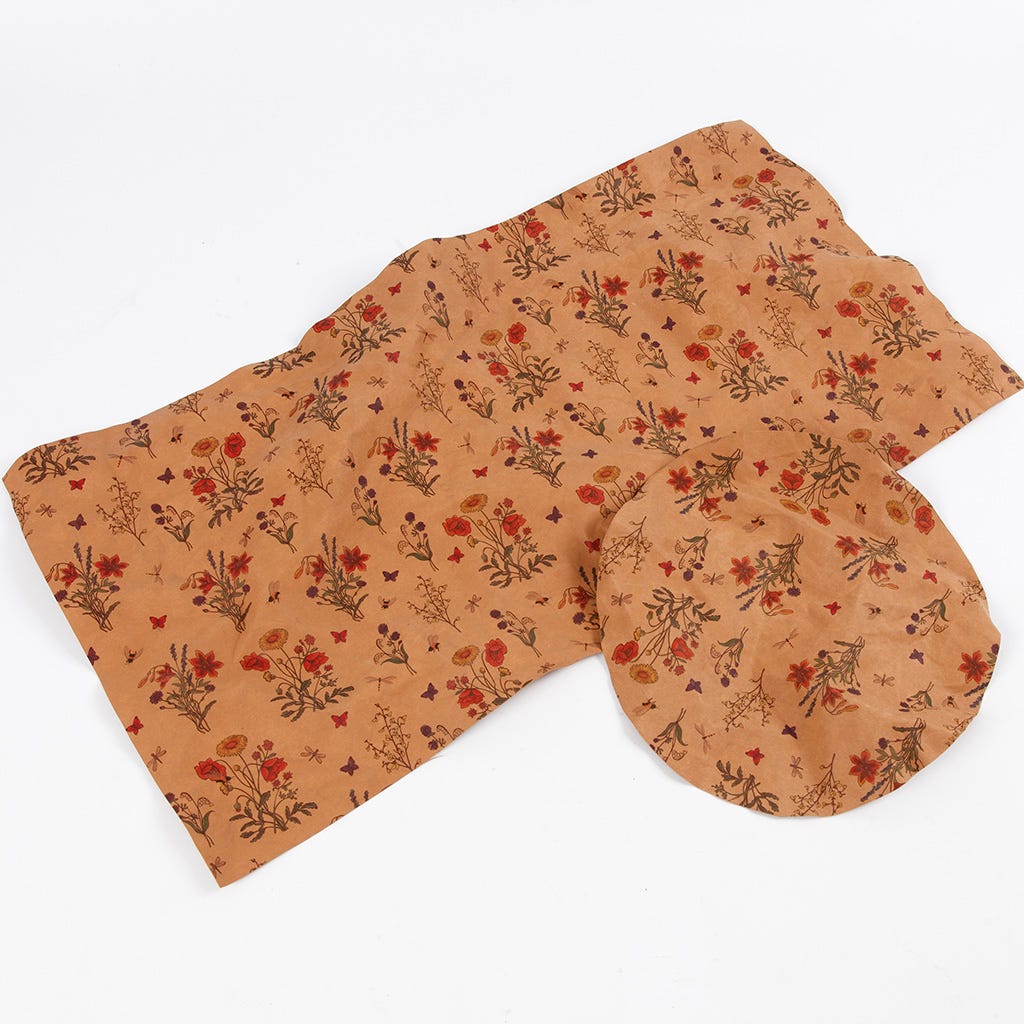 1
Cut a 65 x 28 cm piece of faux leather paper for an approx. 23 cm high bag. The base is a 19 cm diameter circle. Cut a 37 x 17 cm piece of faux leather paper for a small bag measuring 11-12 cm in height. The base is a 12 cm diameter circle. Moisten the paper in water and scrunch it up for a creased, rustic look. It's a lot easier to work with the faux leather paper when it is moist.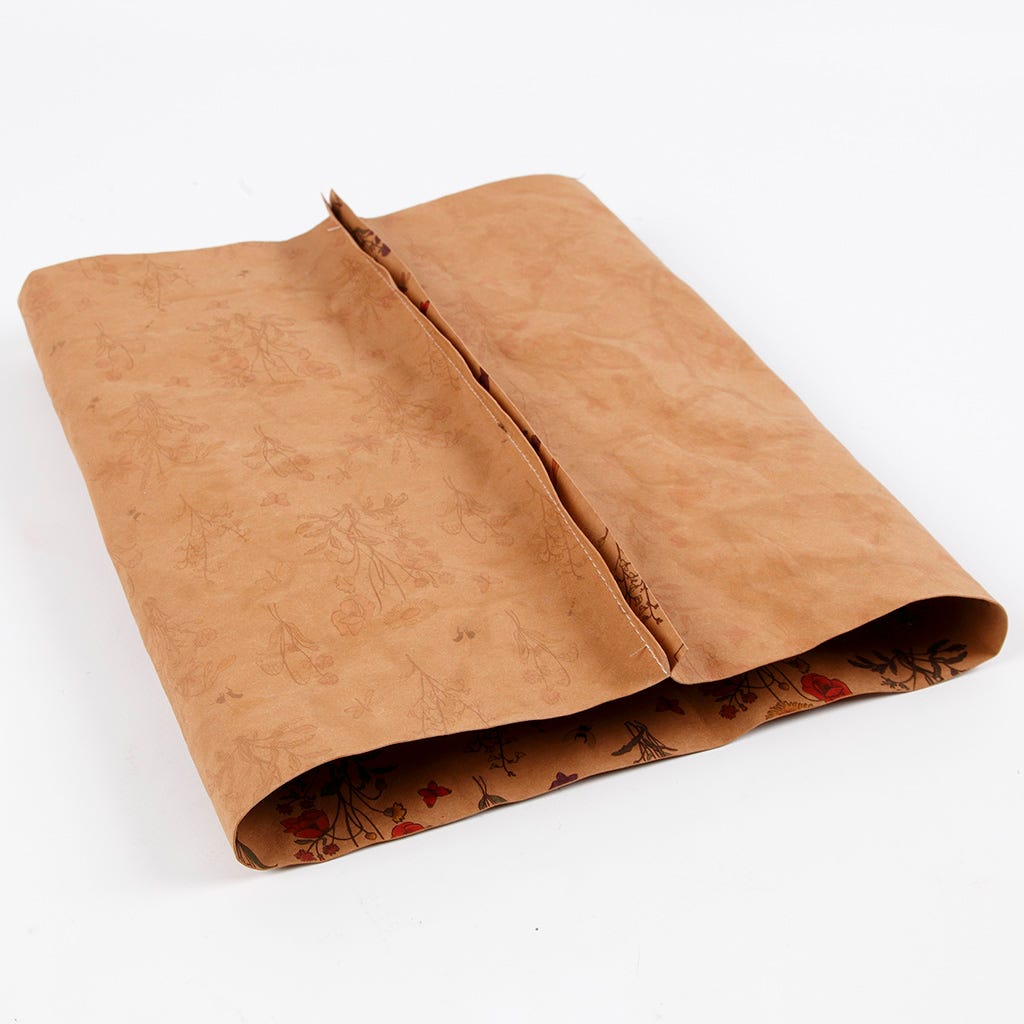 2
Sew the large piece of faux leather paper together on the short side to make a tube.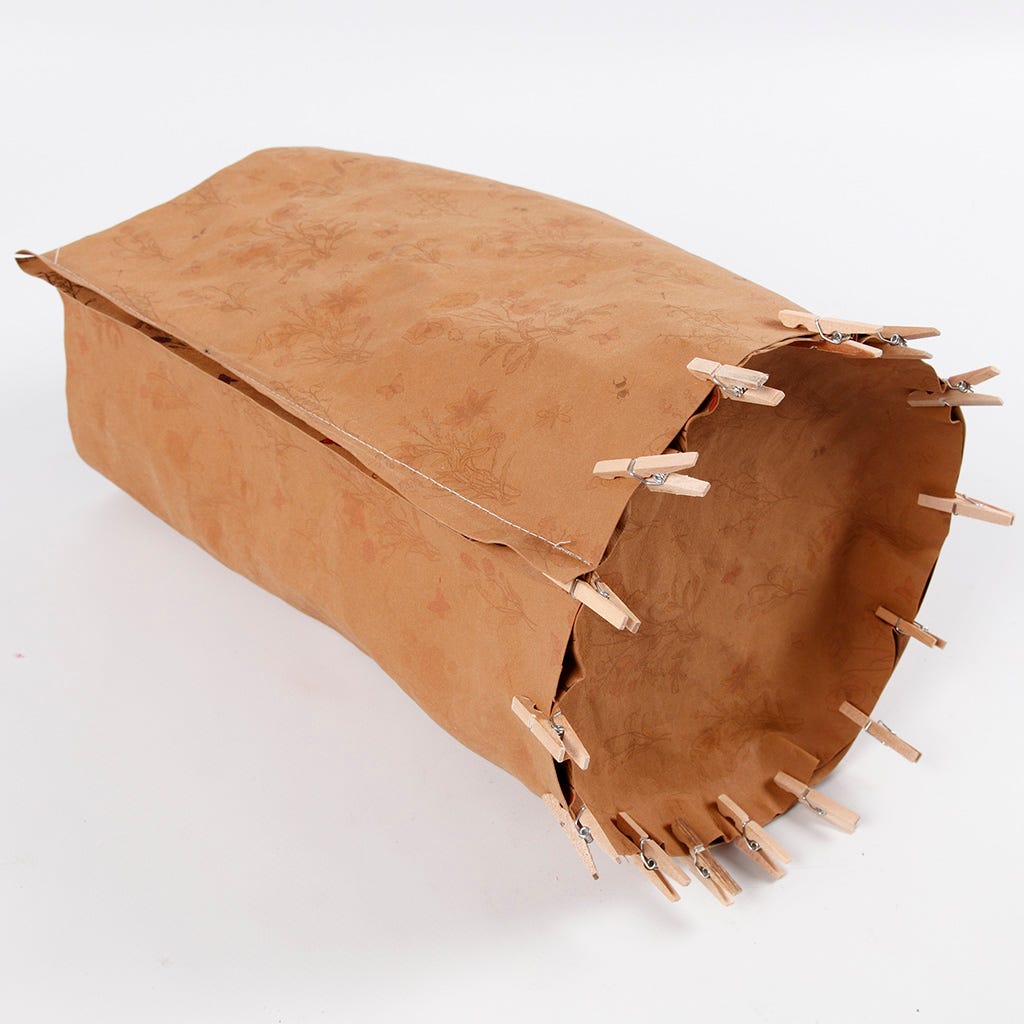 3
Attach the base with wooden pegs and sew it onto the tube. Now turn the bag inside out, so that the patterned side is on the outside.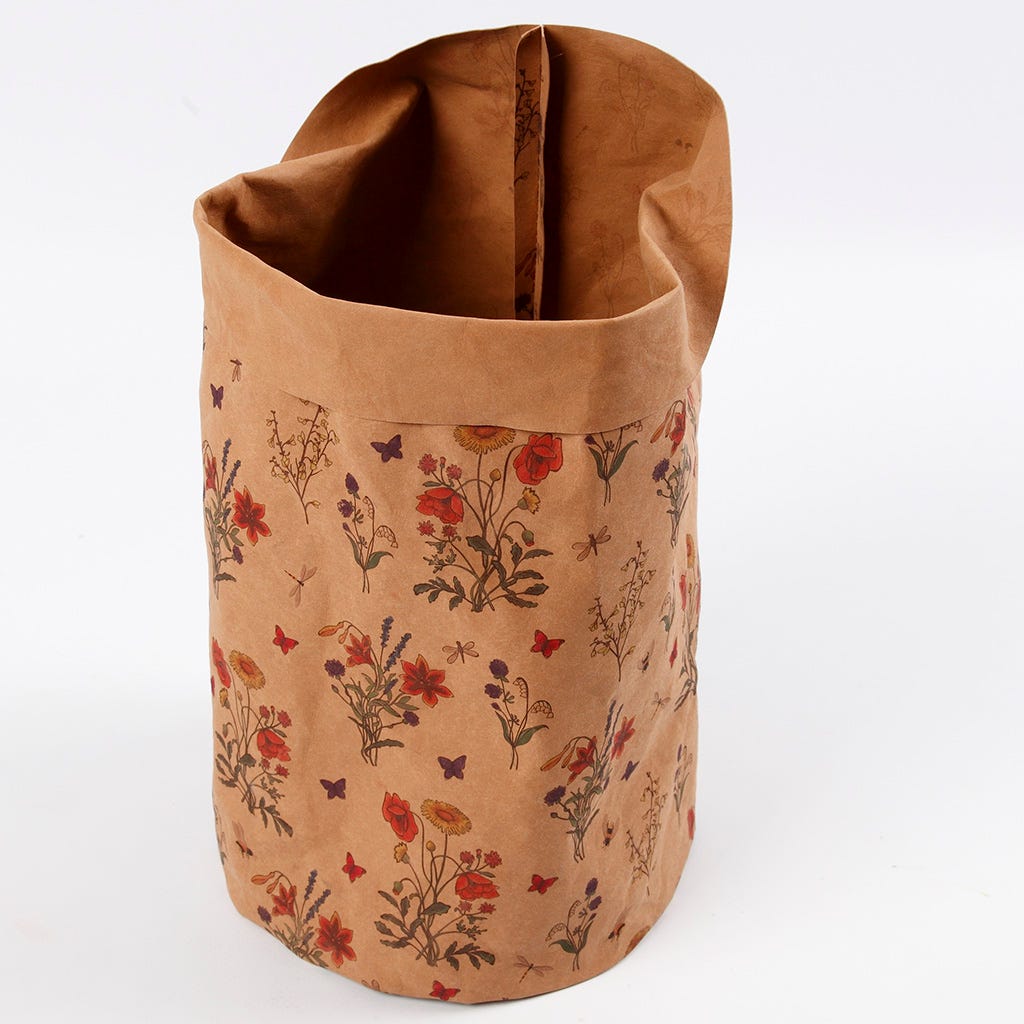 4
Fold down the edge by 3 cm.