Pillow Boxes decorated with blue Ribbon, a Metal Ring and Maritime Card Cut-out Decorations
These pillow boxes are decorated with a metal ring which is tied onto the box with ribbon and card cut-outs in maritime designs. Alternatively you may want to decorate the metal ring with eucalyptus leaves.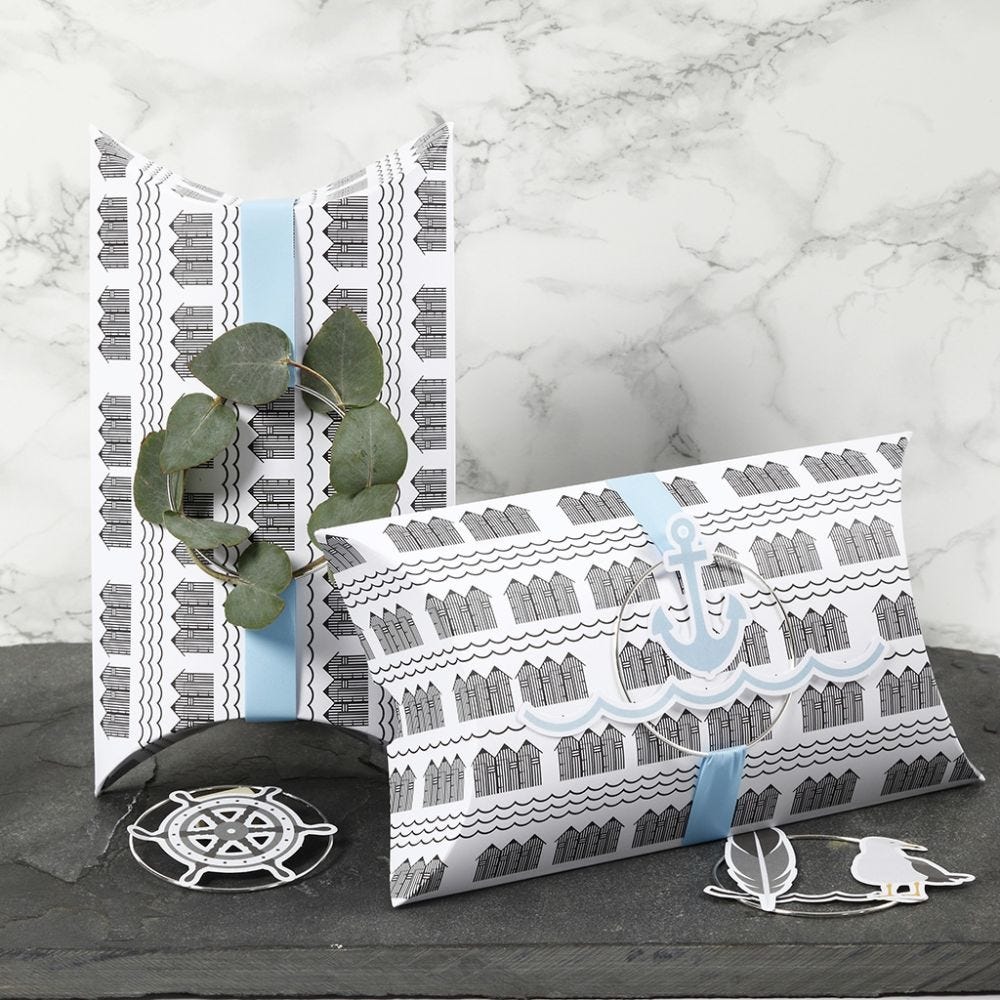 How to do it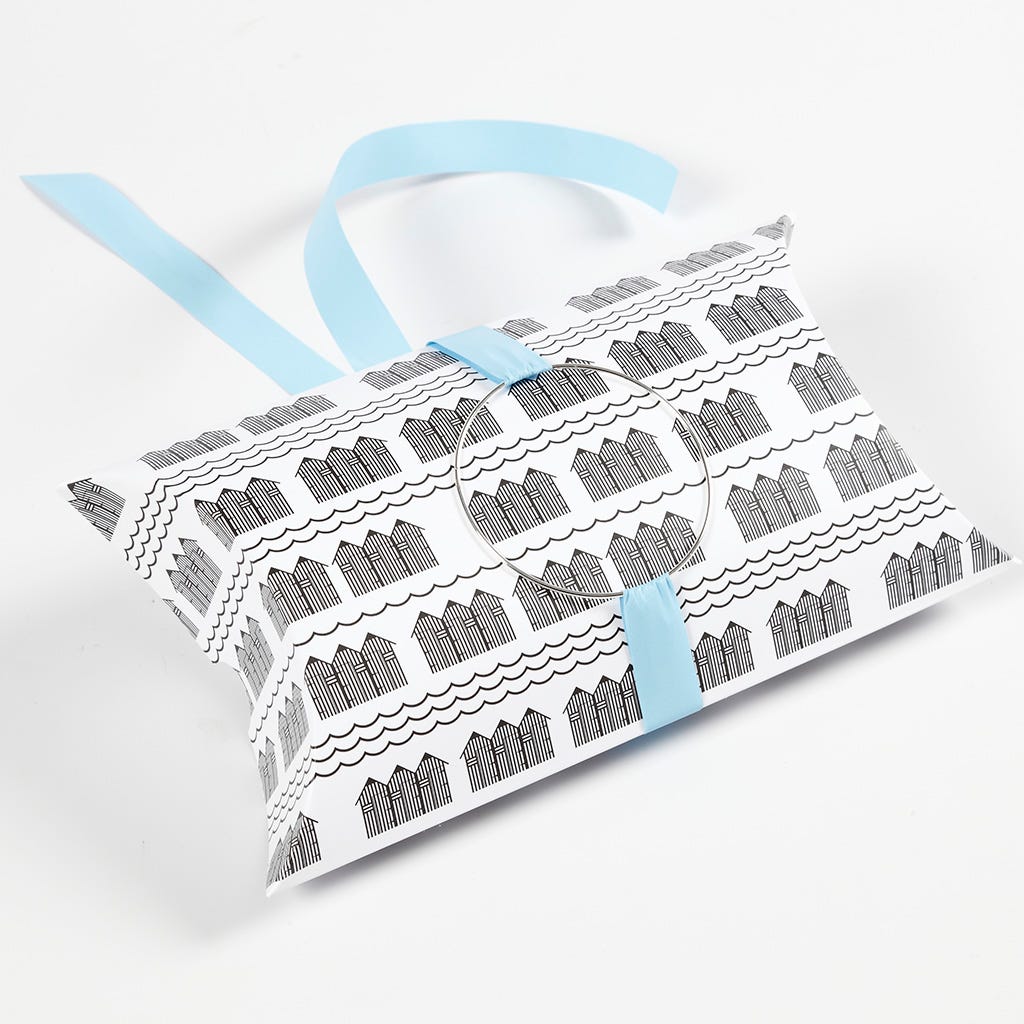 1
Tie the metal ring onto the box with a ribbon.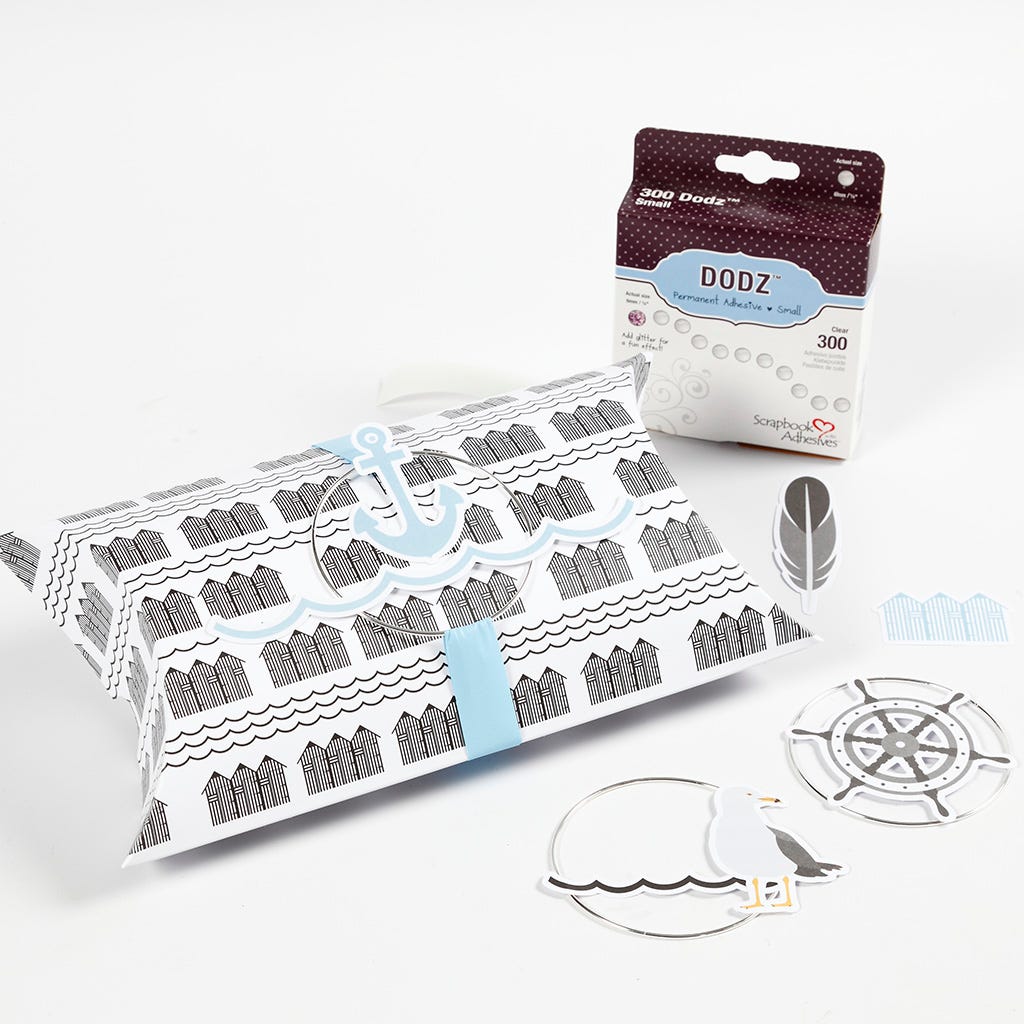 2
Attach card decorations onto the ring using Dodz adhesive dots.