Easter Bunnies decorated with Gold Deco Foil and Craft Paint
These wooden Easter bunnies are painted with craft paint and decorated with gold deco foil.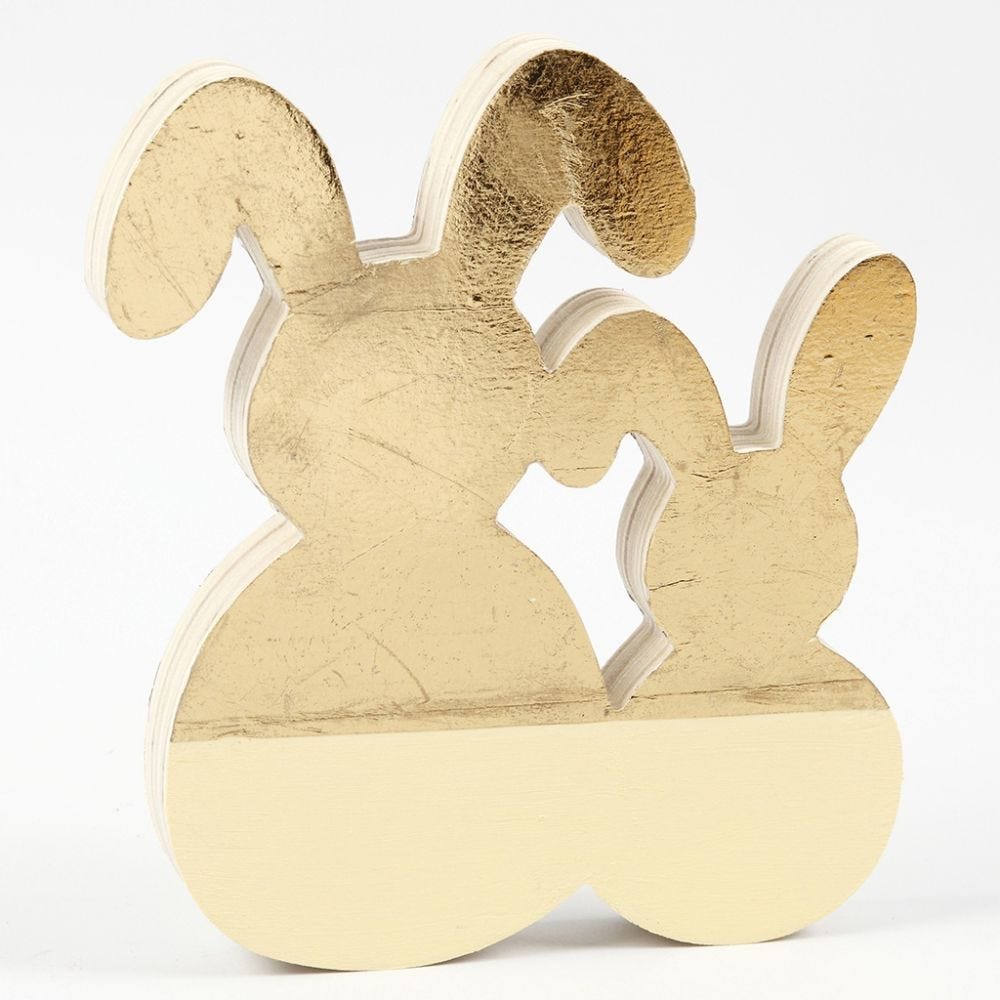 How to do it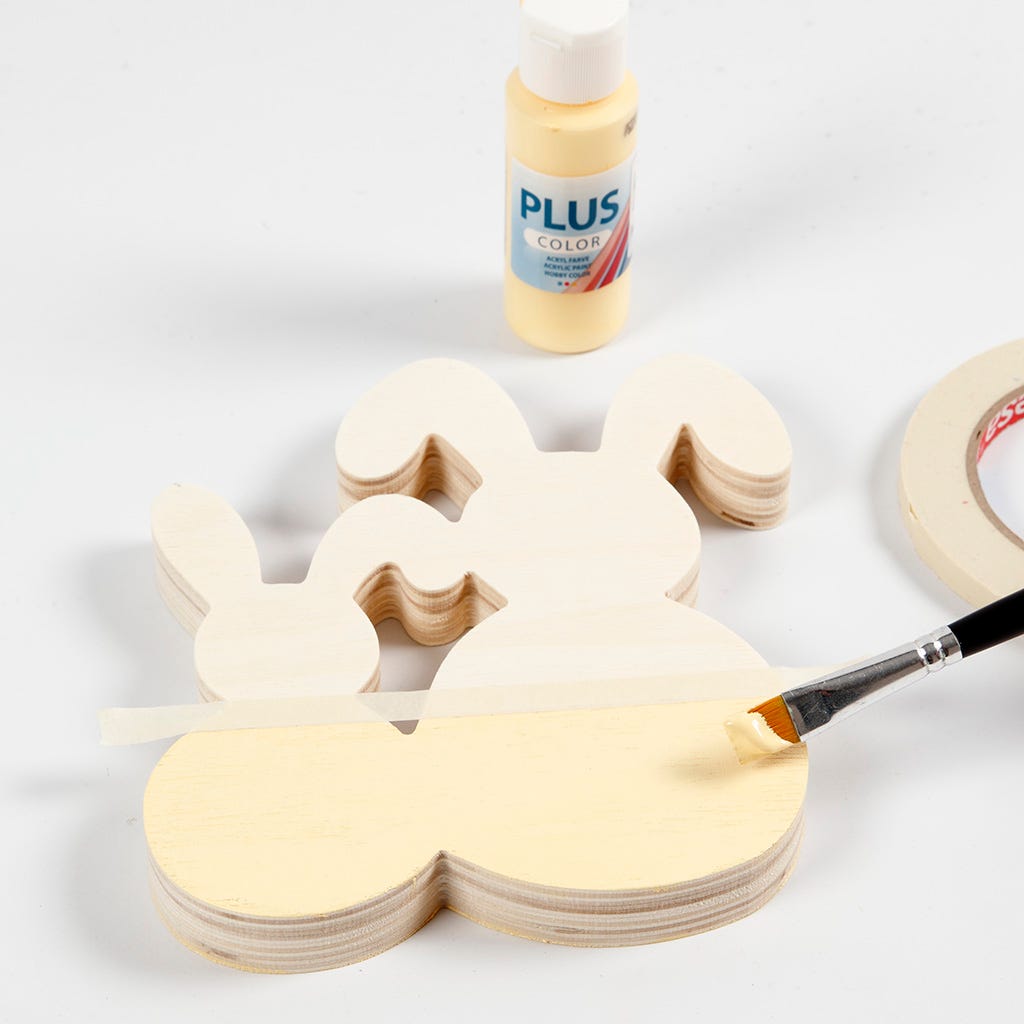 1
Paint the bottom part of the Easter bunnies with craft paint. Use masking tape for a straight edge.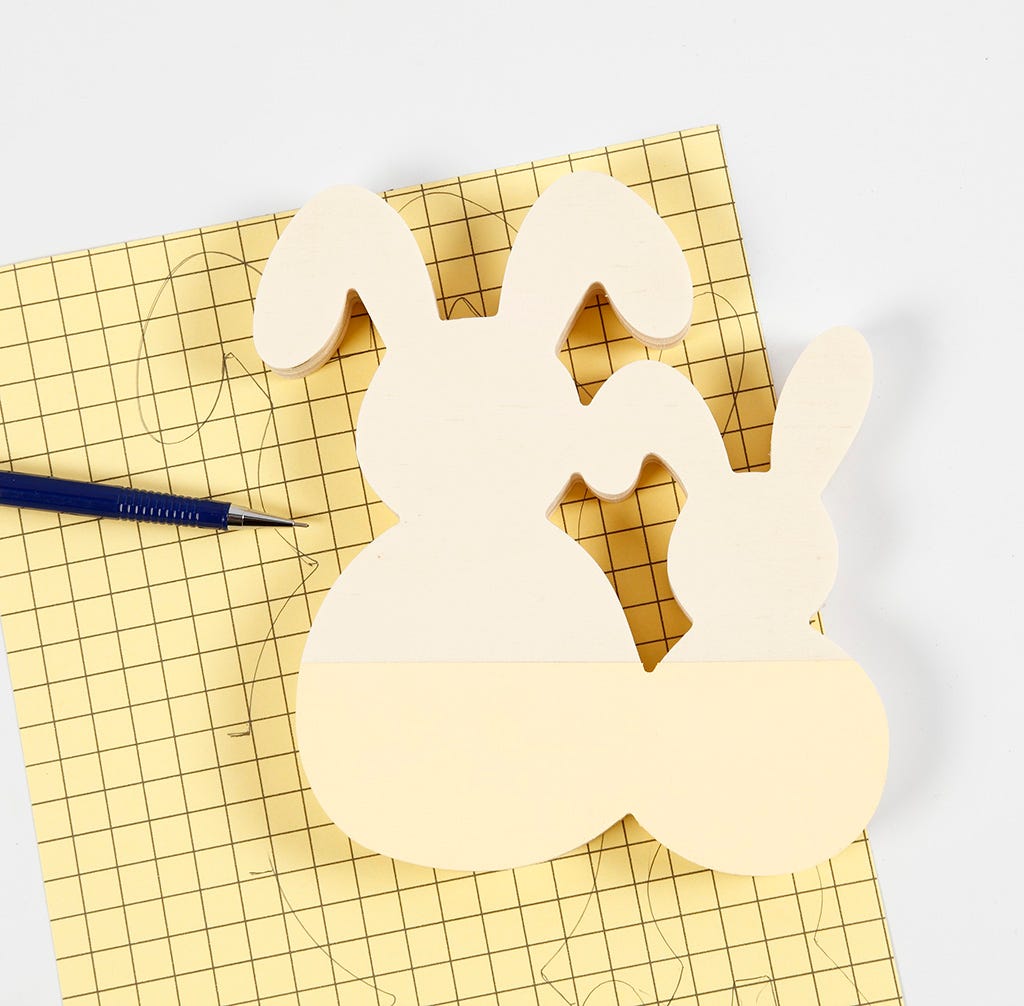 2
Draw the outline of the non-painted top half of both sides of the Easter bunnies on a piece of double-sided adhesive sheet.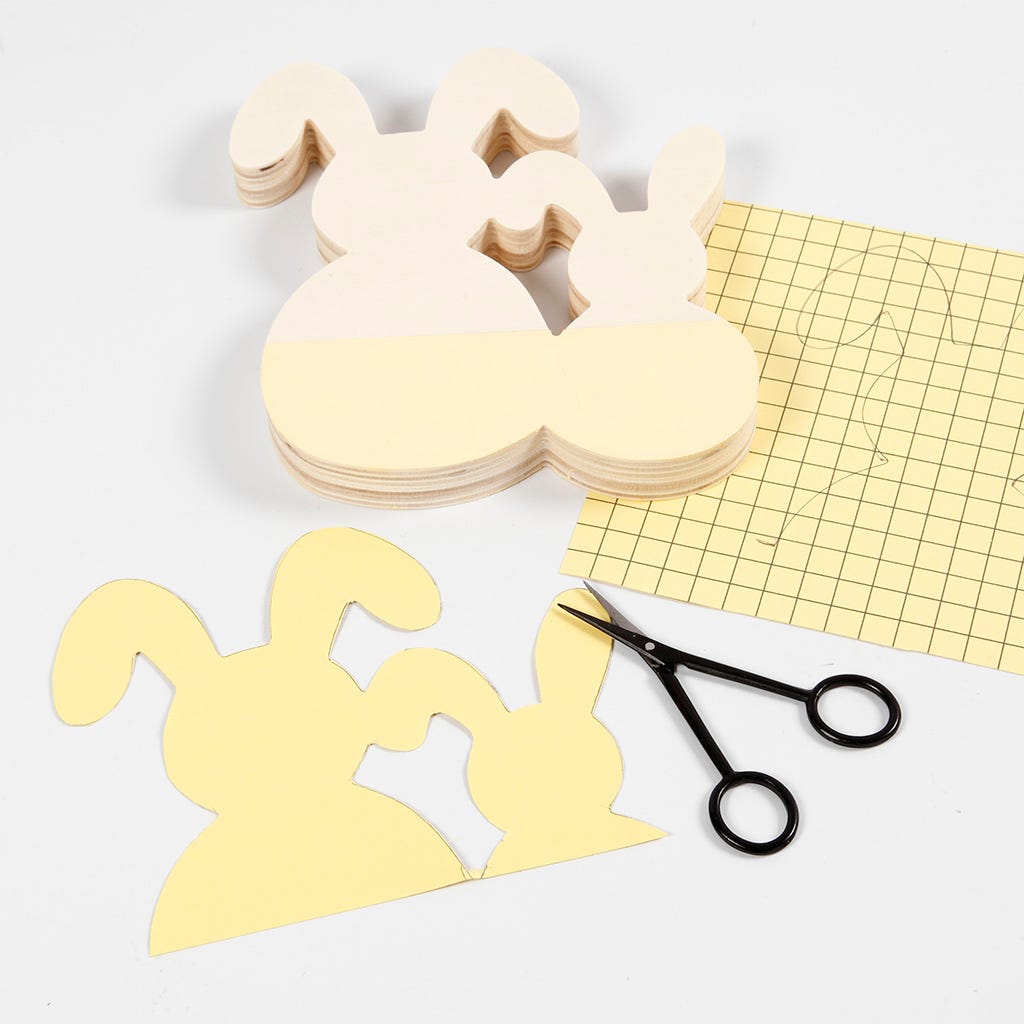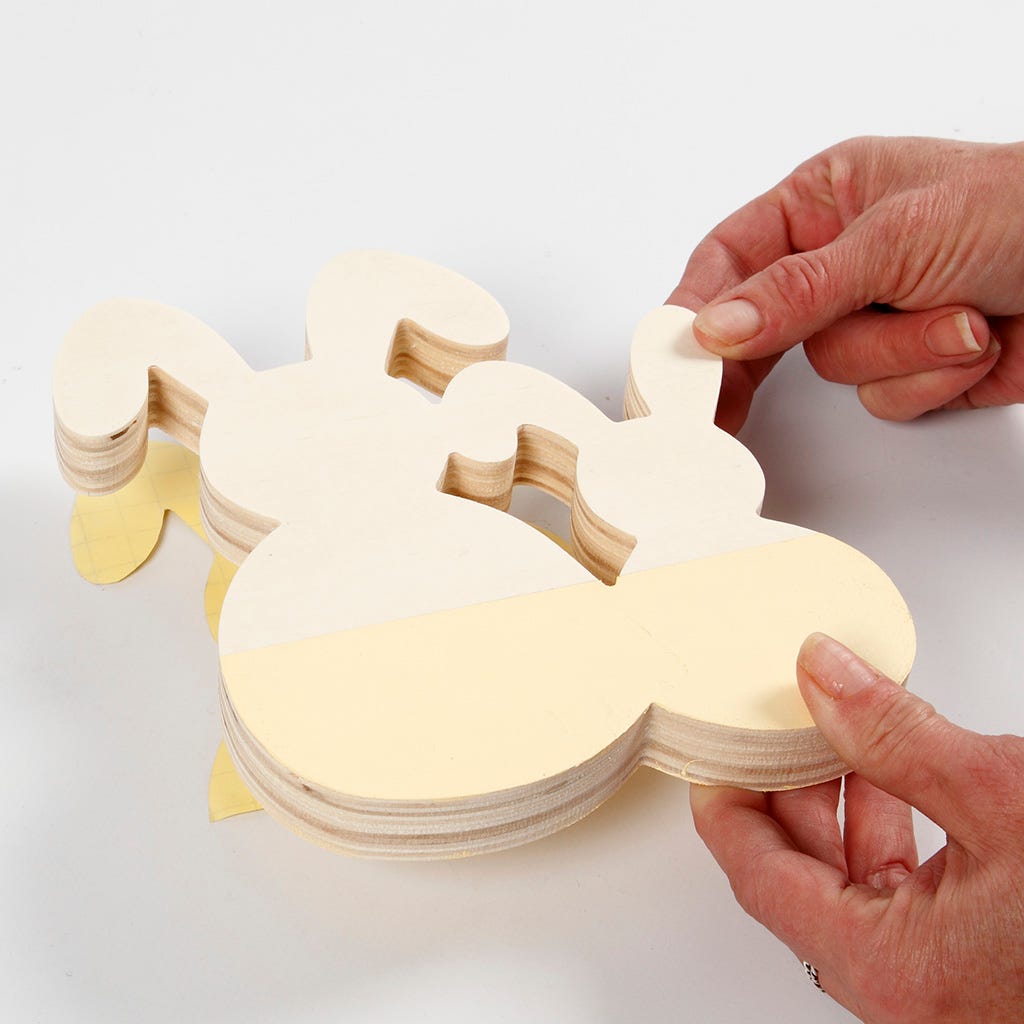 4
Remove the protective paper layer on one side of the double-sided adhesive sheet and place the Easter bunnies onto the adhesive side.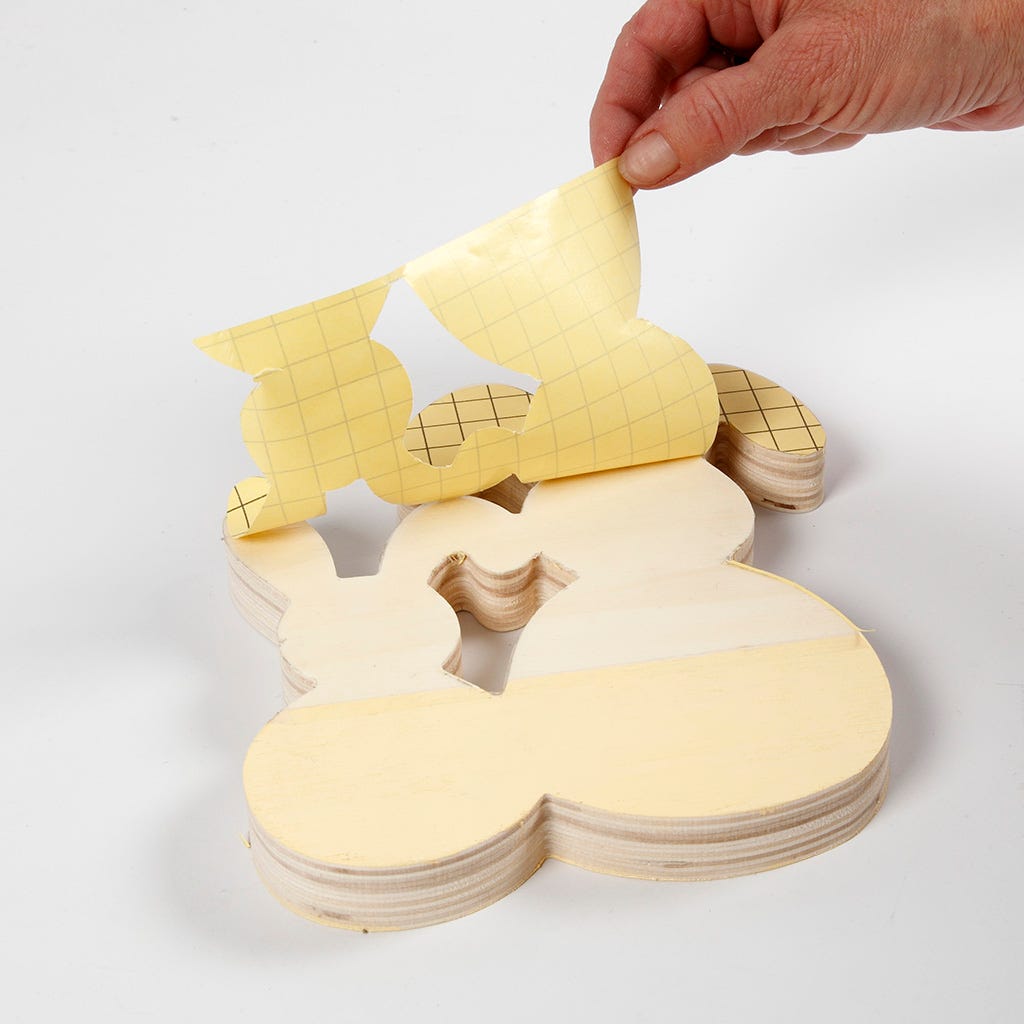 5
Remove the other protective paper layer.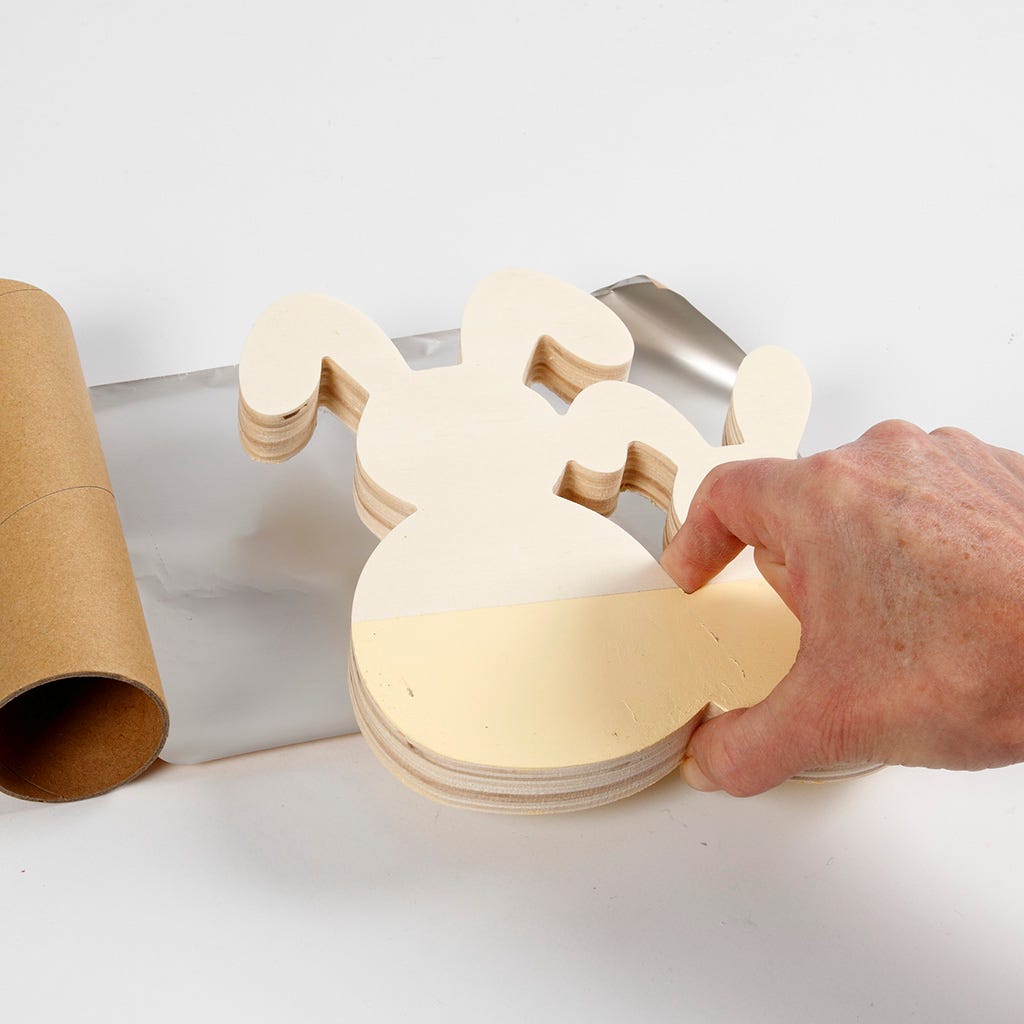 6
Place the Easter bunnies on the silver side of the deco foil.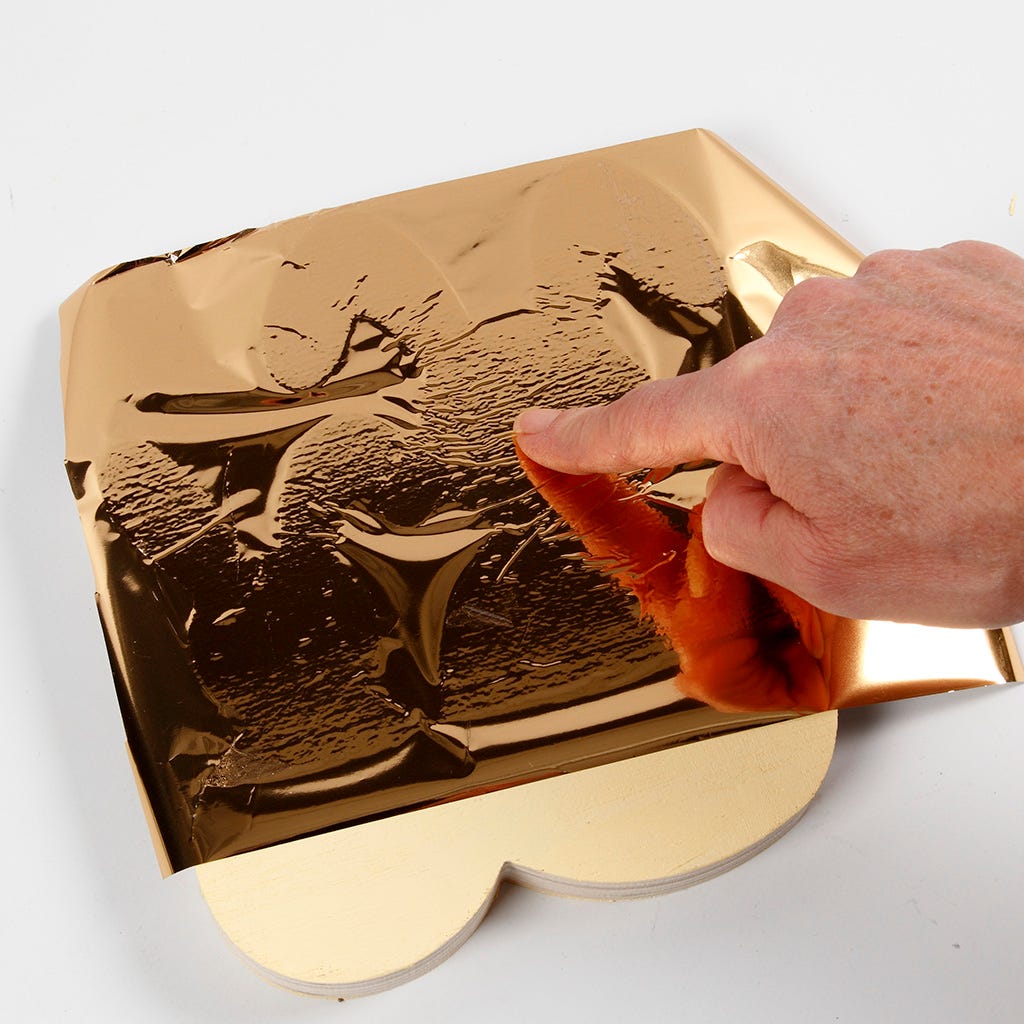 7
Rub on the deco foil firmly.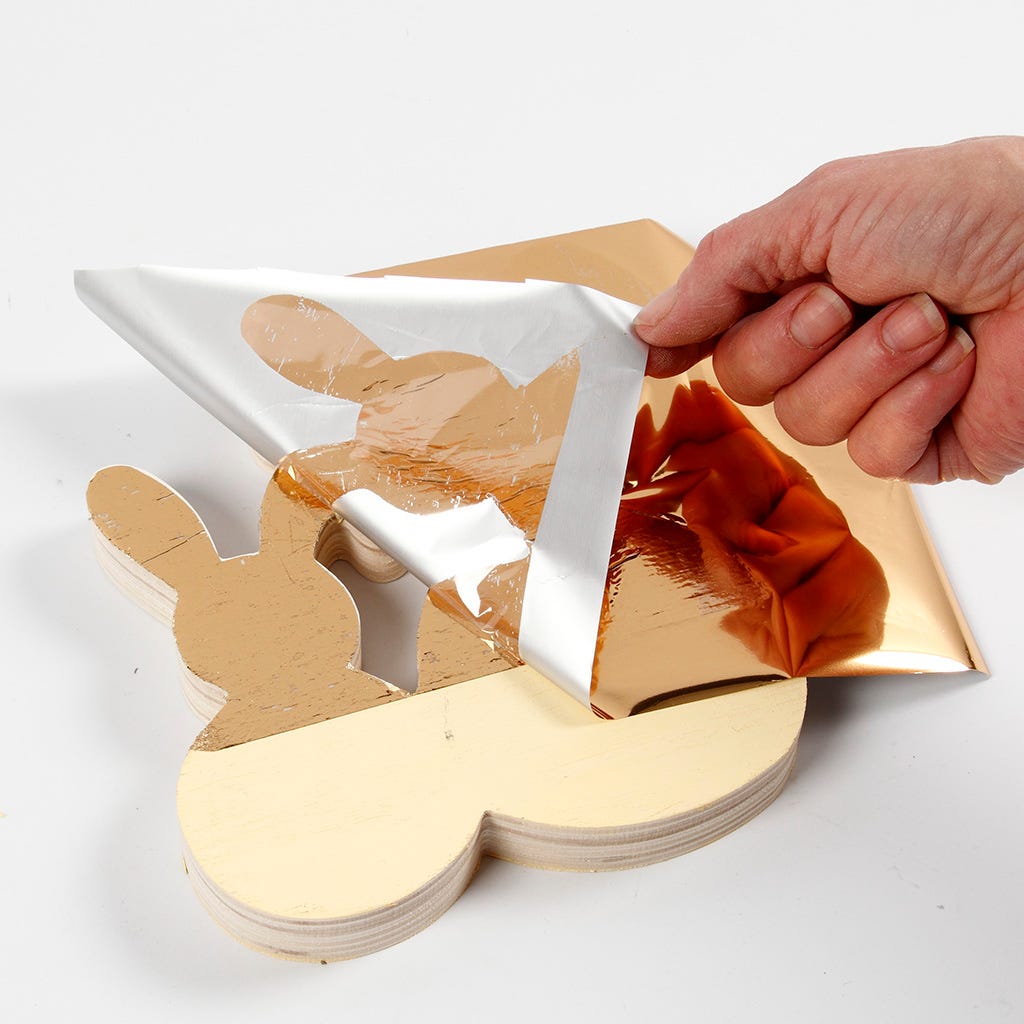 8
Carefully pull off the deco foil. If the deco foil has not transferred completely onto the sticky foil tape, just repeat the process and rub on some more deco foil.