Rose and Gold Gift Wrapping with Design Paper Letters
Add a romantic look to your gift wrapping with glittery hearts and floral wrapping. Cut out the first letter of the recipient's name from design paper for decoration or decorate the presents with fairy lights.
How to do it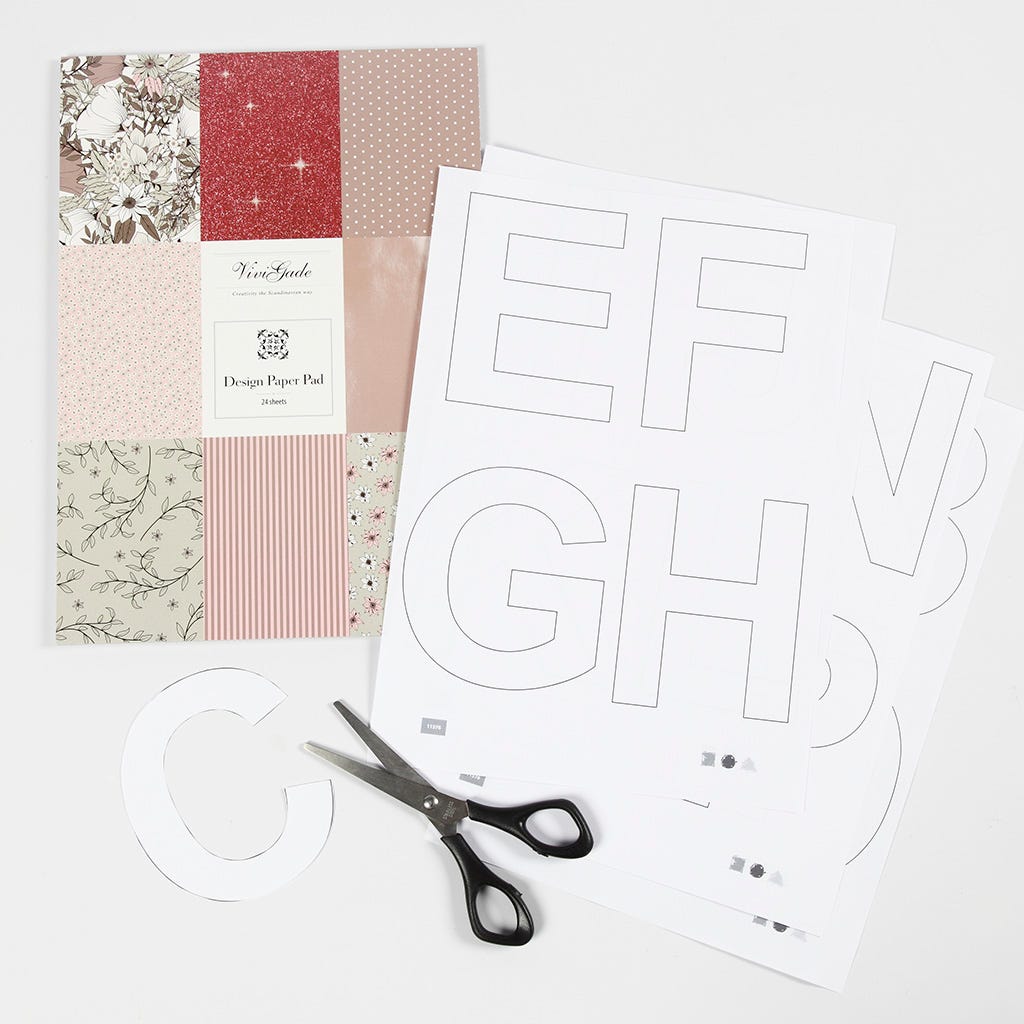 1
Print the template which is available as a separate PDF file for this idea and cut out the letters that you want to use.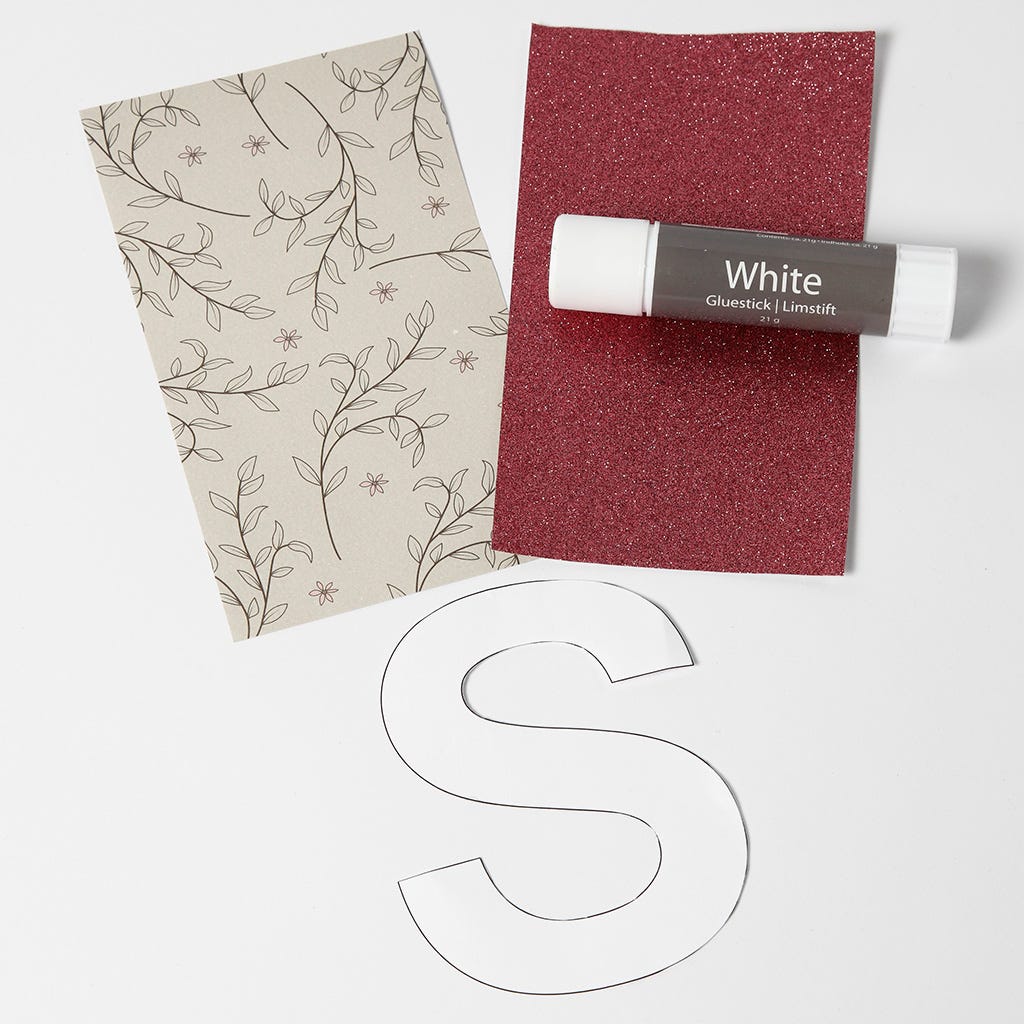 2
Glue two pieces of design paper back to back, large enough to fit a letter.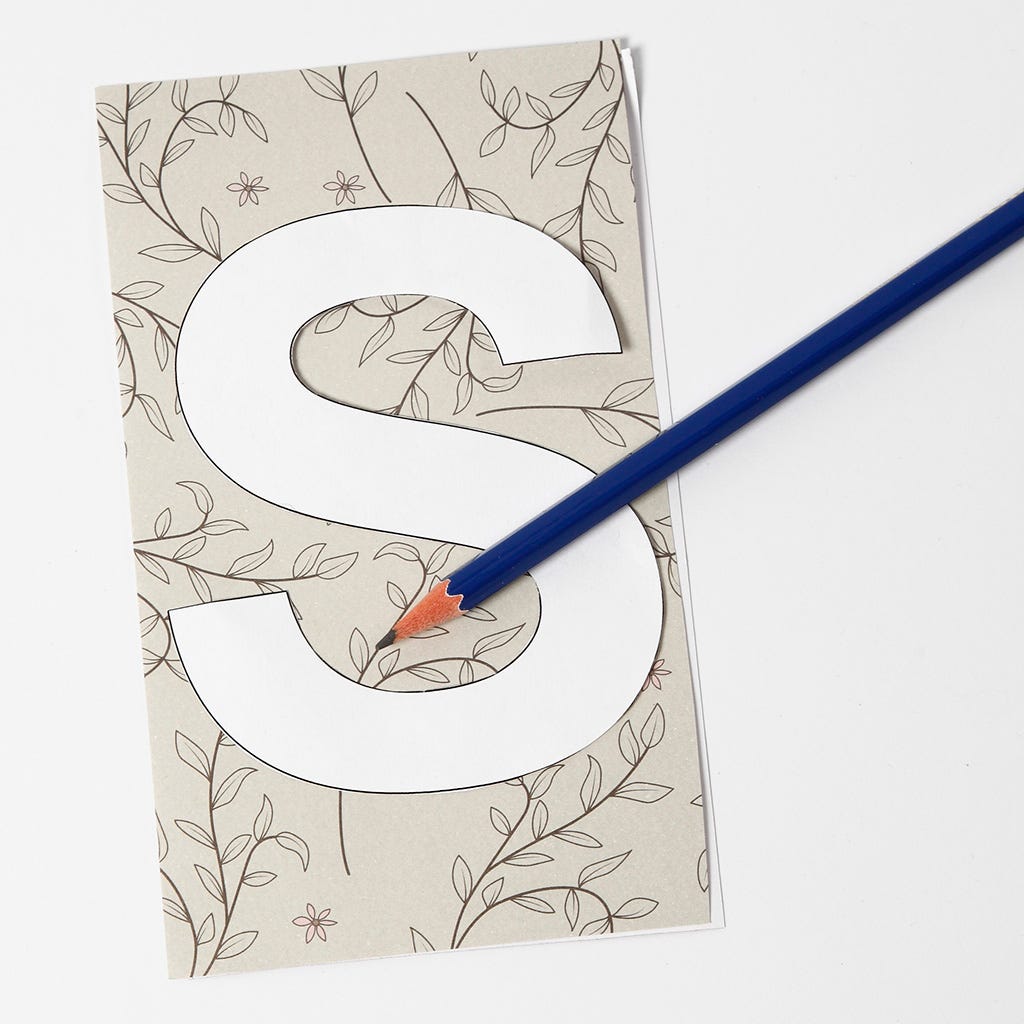 3
Copy the letter onto the design paper.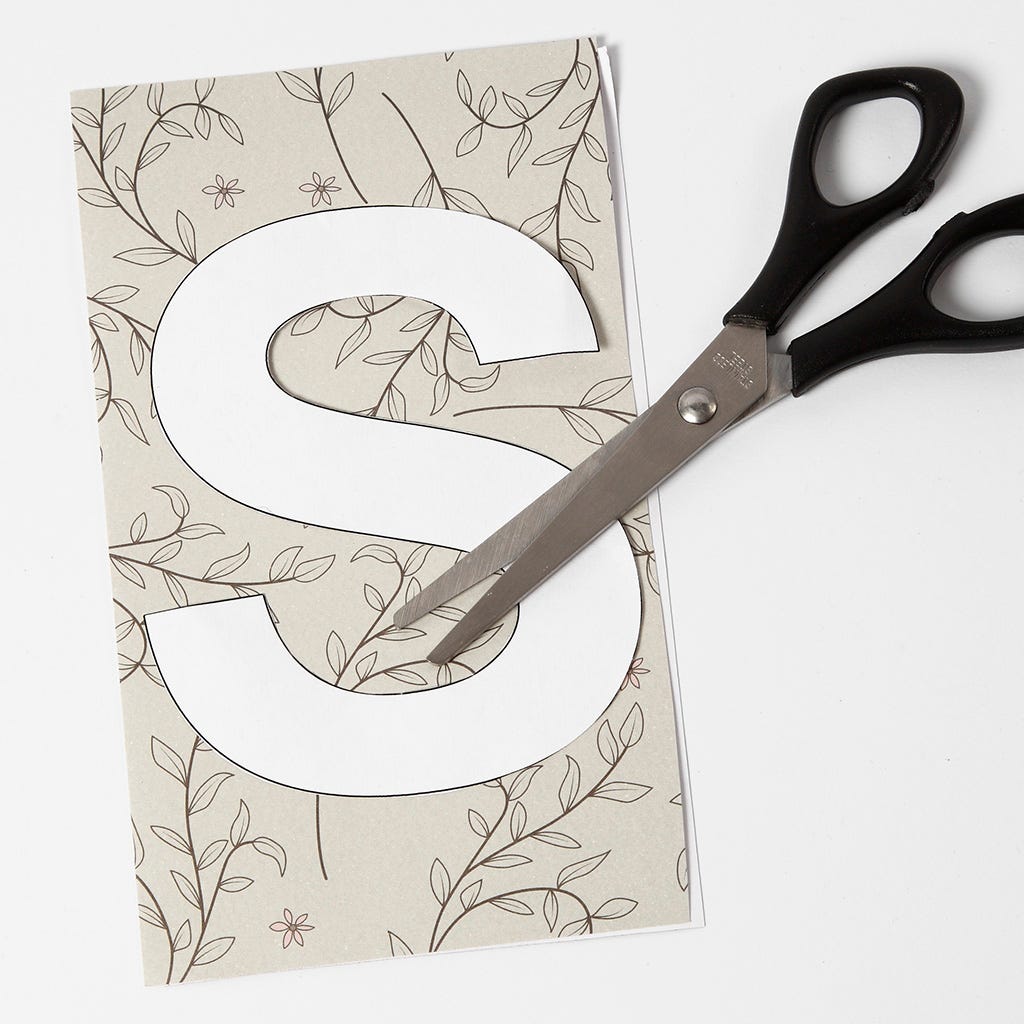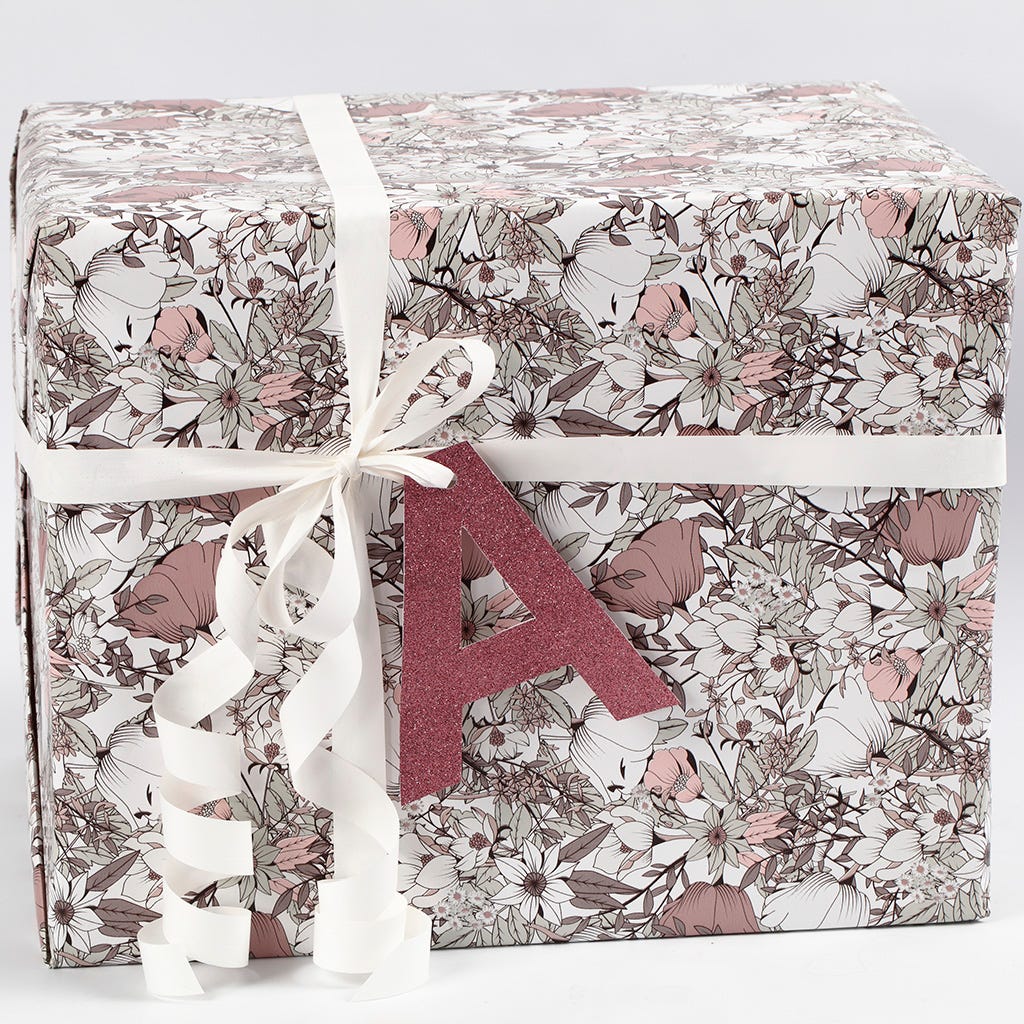 5
Make a hole with hole punch pliers for tying the letter onto the present.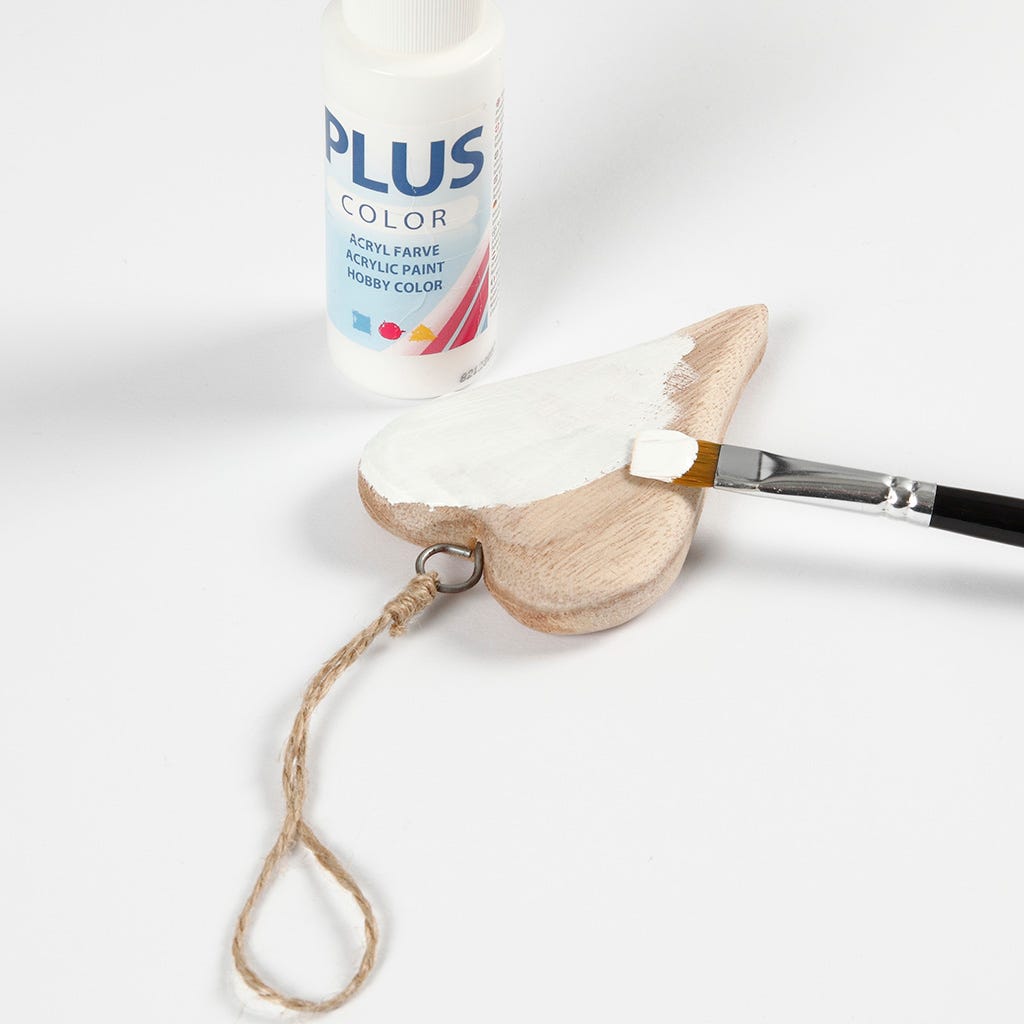 6
Paint a wooden heart with craft paint.
7
Apply two coats of glitter glue when the painted heart is dry.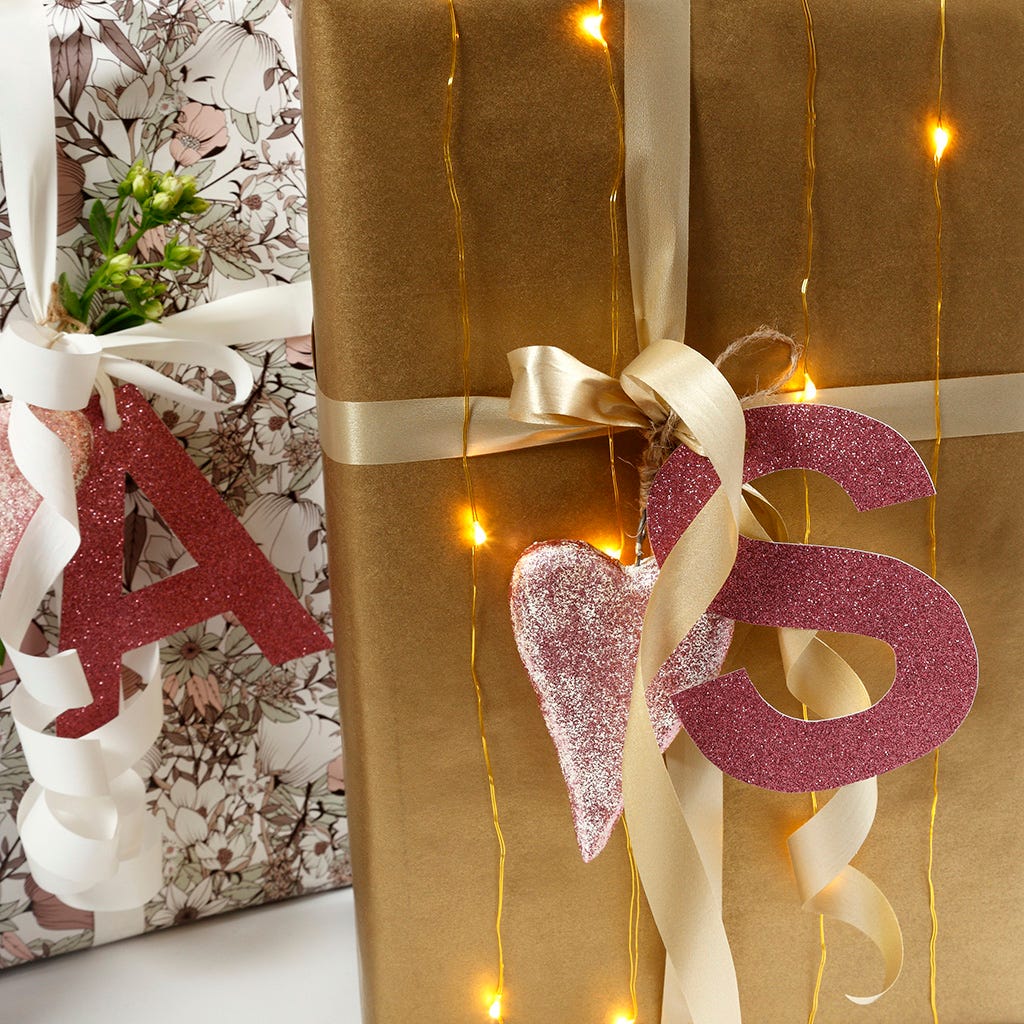 8
Tie the heart onto the present. You may decorate the present further with fairy lights.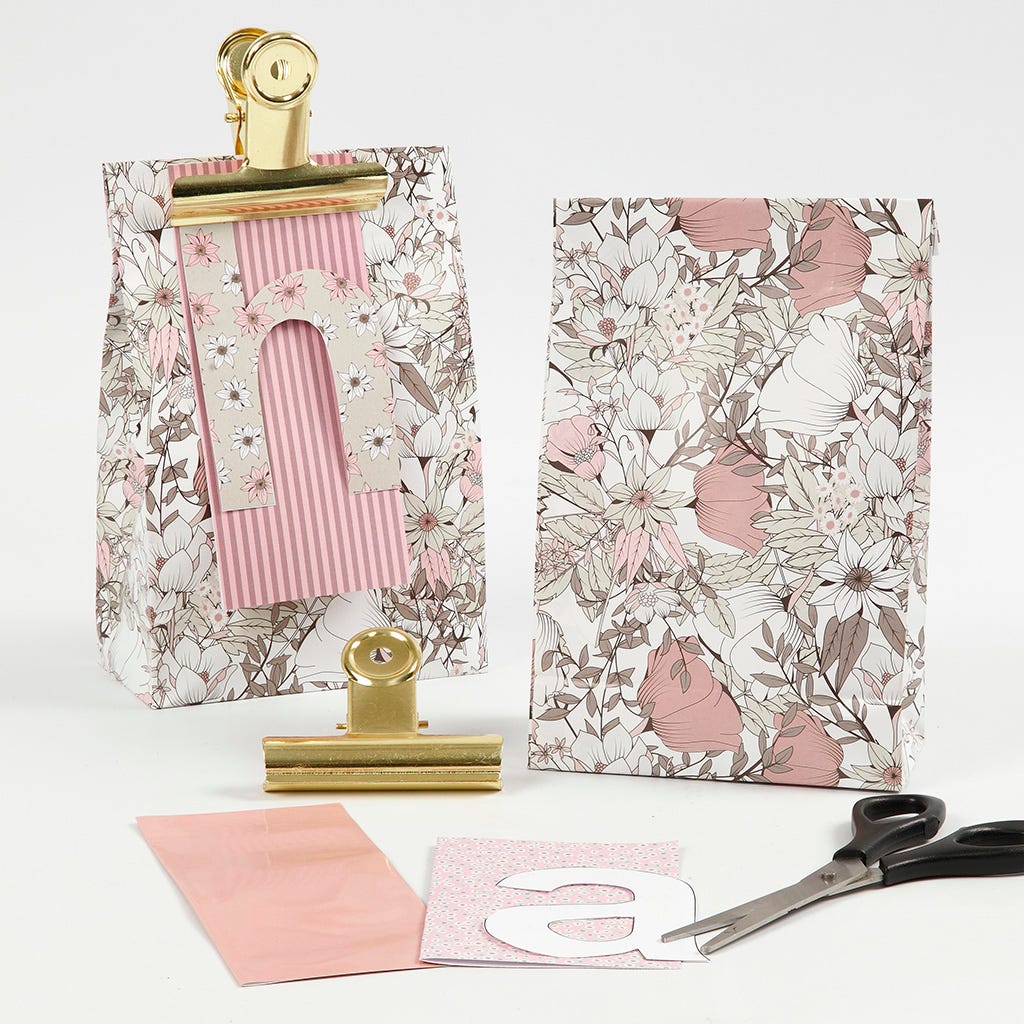 9
Cut out a letter following the instructions in steps 2-4. Cut out two rectangular pieces of design paper and glue them together. Use this as a backing to highlight the letter when attaching it onto the gift bag with a clip.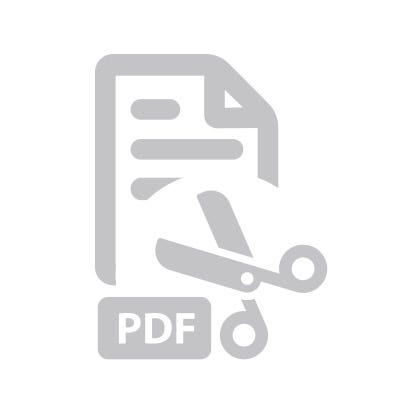 Attached file:
Download