Easter Eggs from Nabbi Fuse Beads
Make these adorable small Easter eggs from a mix of Nabbi fuse beads in standard colours, and Nabbi fuse beads in mother-of-pearl and glitter colours.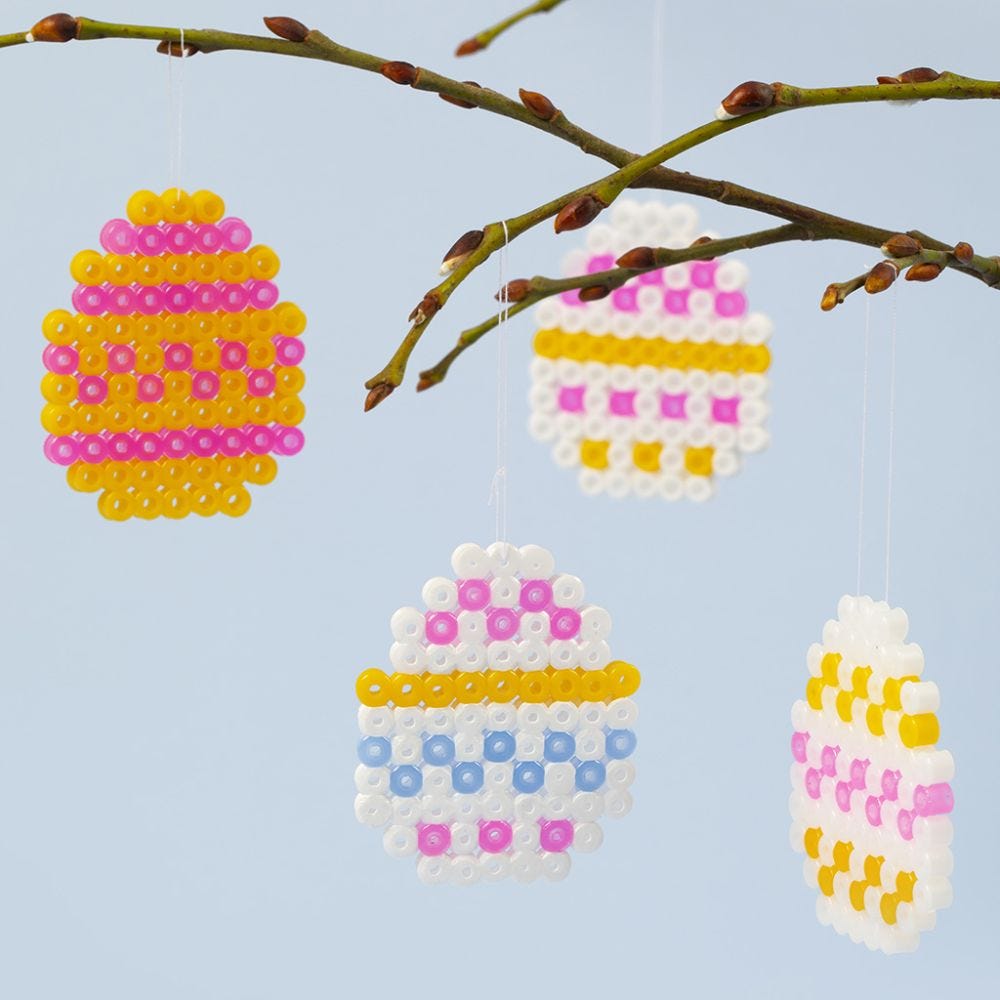 How to do it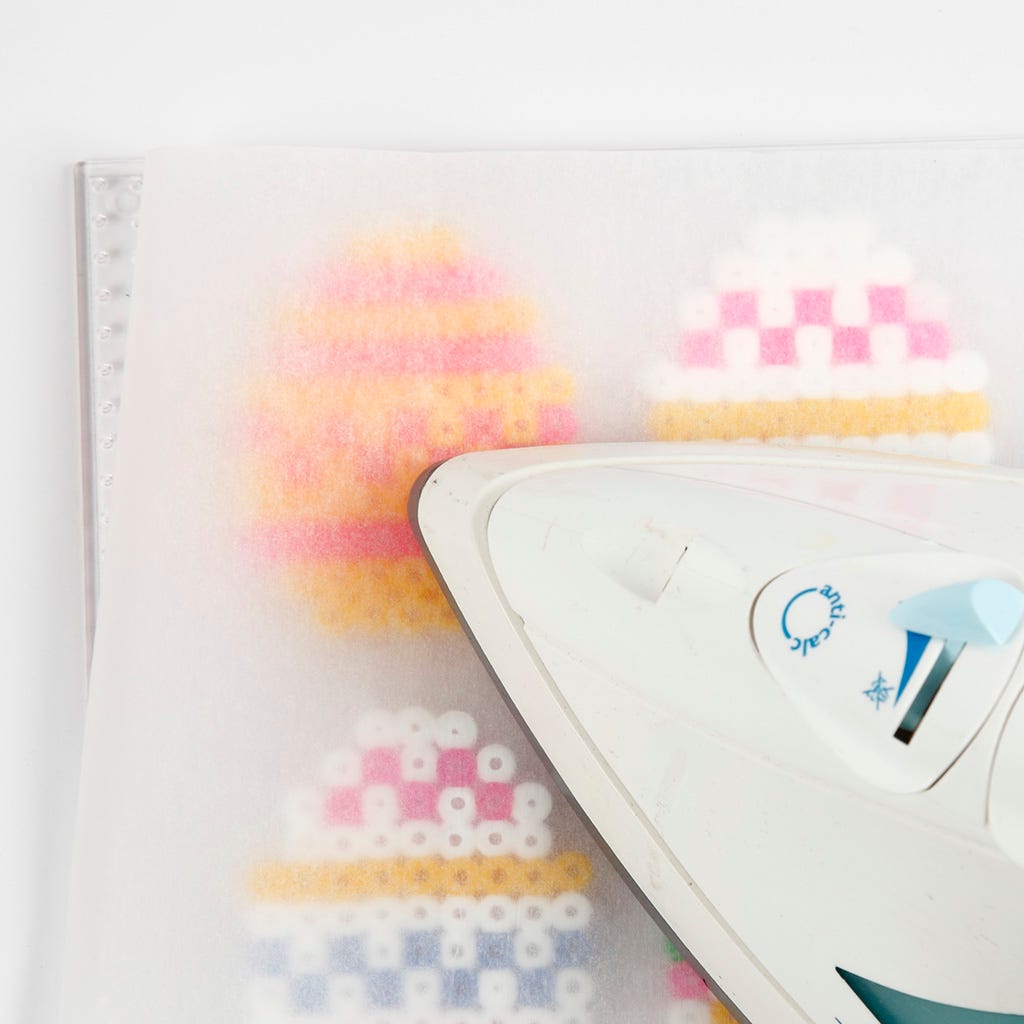 1
Place Nabbi fuse beads onto a square pegboard so that it looks like an egg. You may make your own pattern or find inspiration from the pictures on this idea. Place a piece of ironing paper or baking paper on top of the beads and iron them together with an iron. Do a small test beforehand as the temperature varies from one iron to another. Iron the beads so that they lightly melt together and then remove them carefully from the pegboard (still with the ironing paper or the baking paper on top). Place a book or a heavy object on top until the beads have cooled down, then remove the ironing paper or baking paper.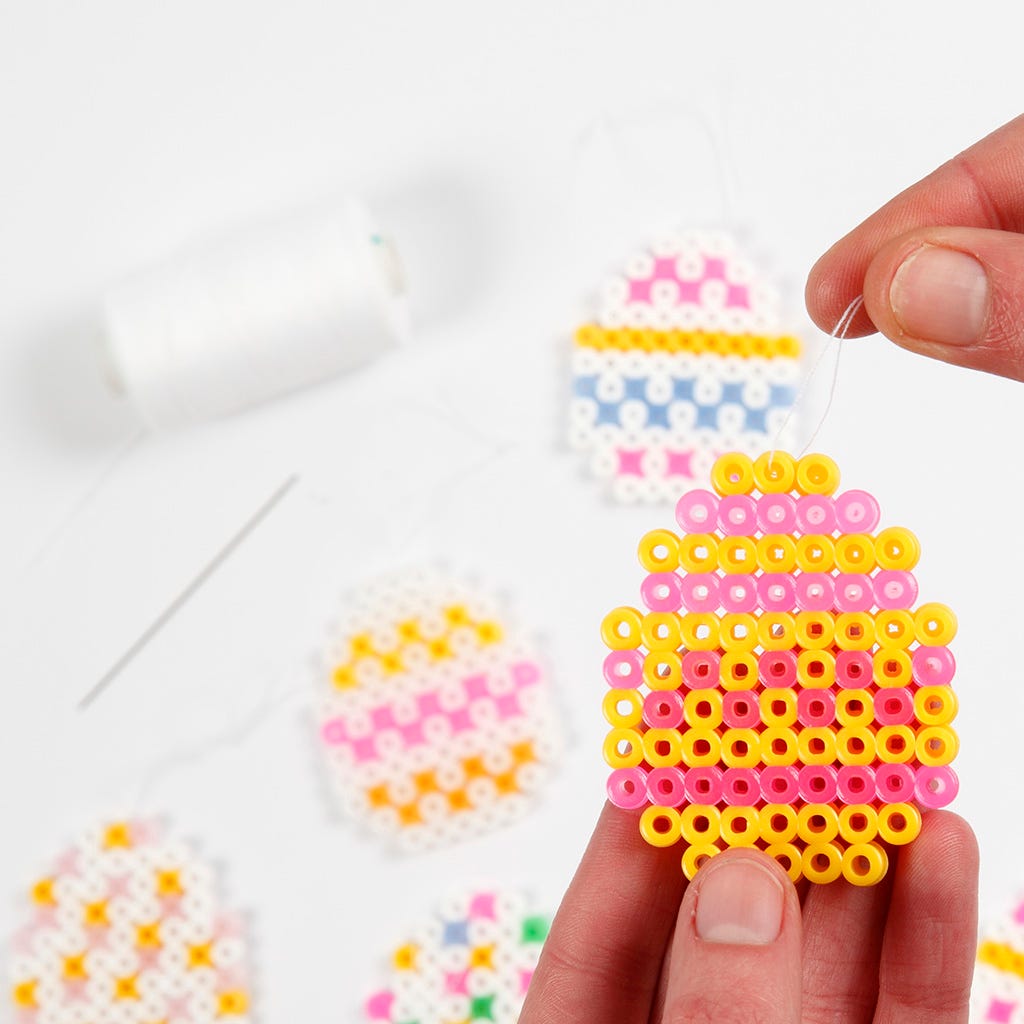 2
Pass a thread through the middle fuse bead at the top. If the bead is melted together, use a threaded needle for pushing through the bead.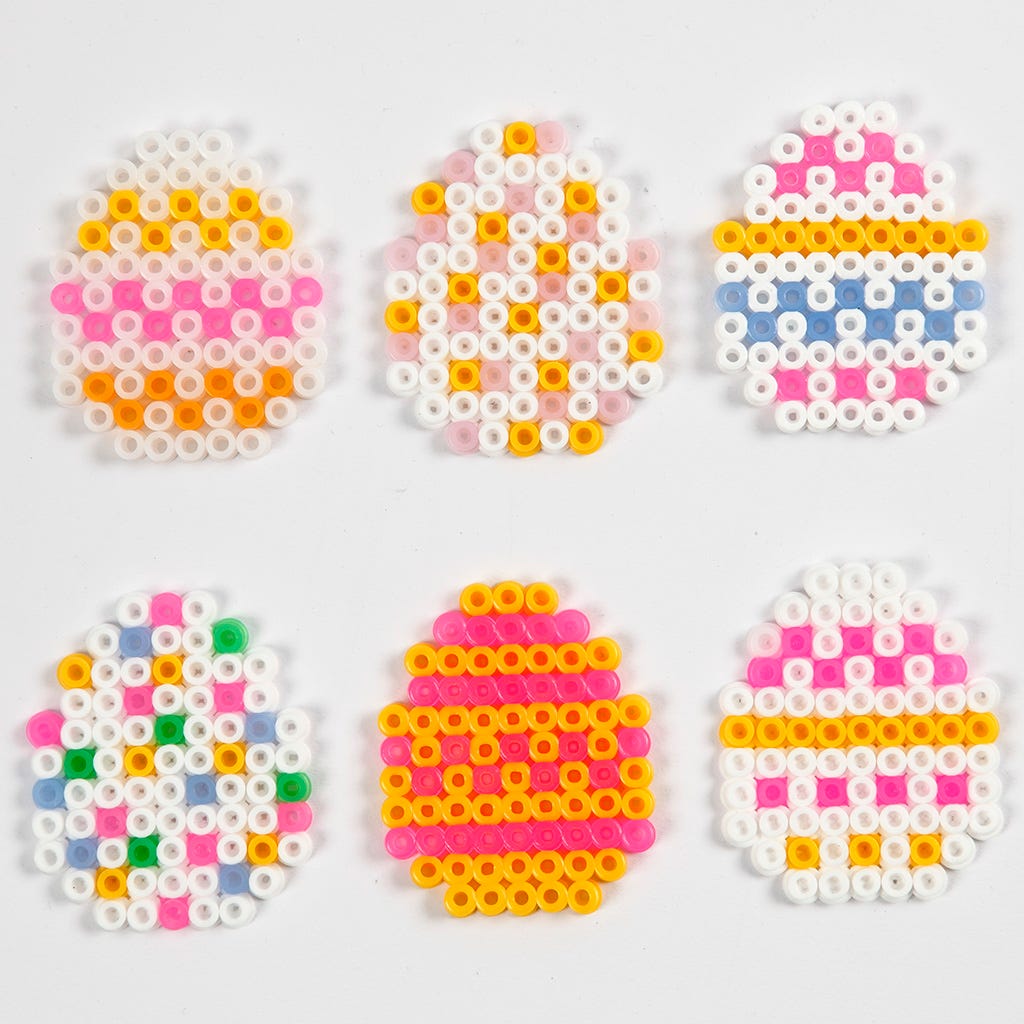 I'm shopping as
b2c incl. tax
b2b excl. tax
b2g excl. tax
Go back
I'm shopping as
Continue as guest
Copyright © 2013-present Magento, Inc. All rights reserved.