A Flower Garland made from Card and Vellum Paper
Make this beautiful flower garland with punched-out card and vellum paper flowers and twigs. The flowers are folded and threaded onto cotton cord. The twigs are glued onto the cord.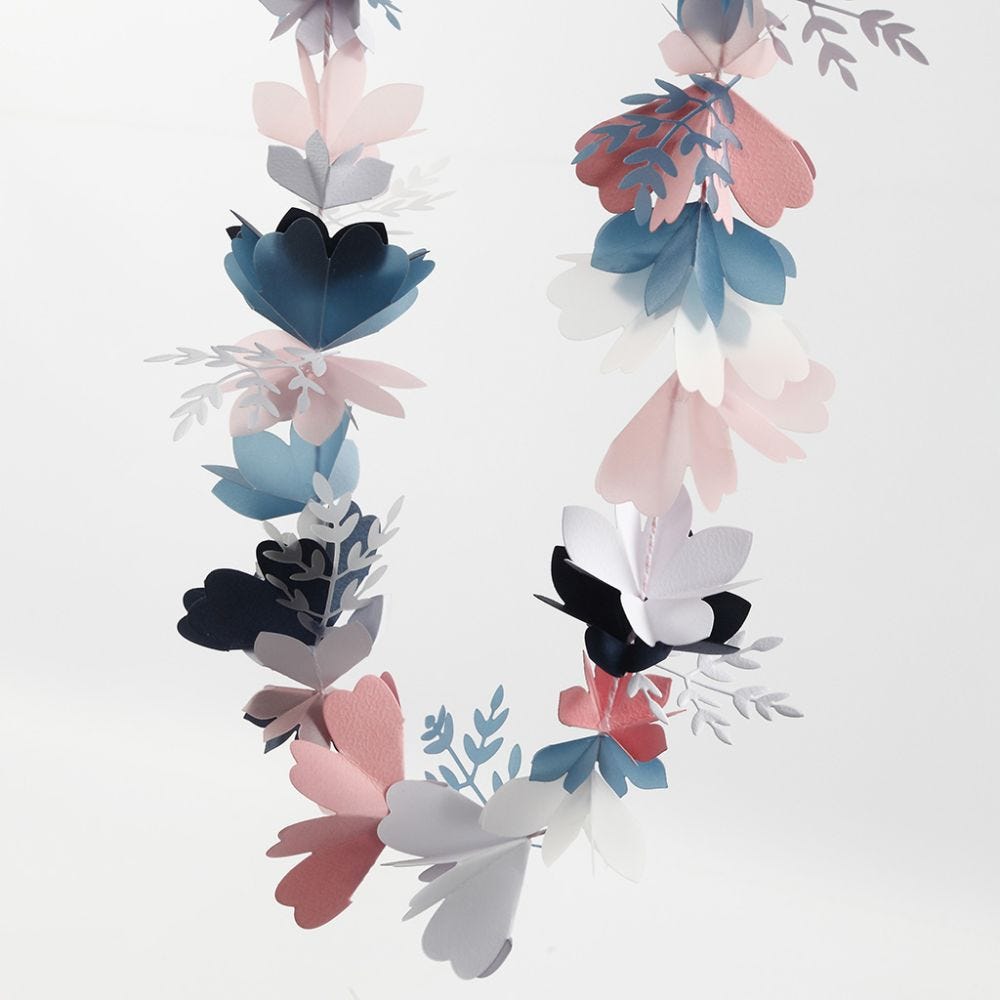 How to do it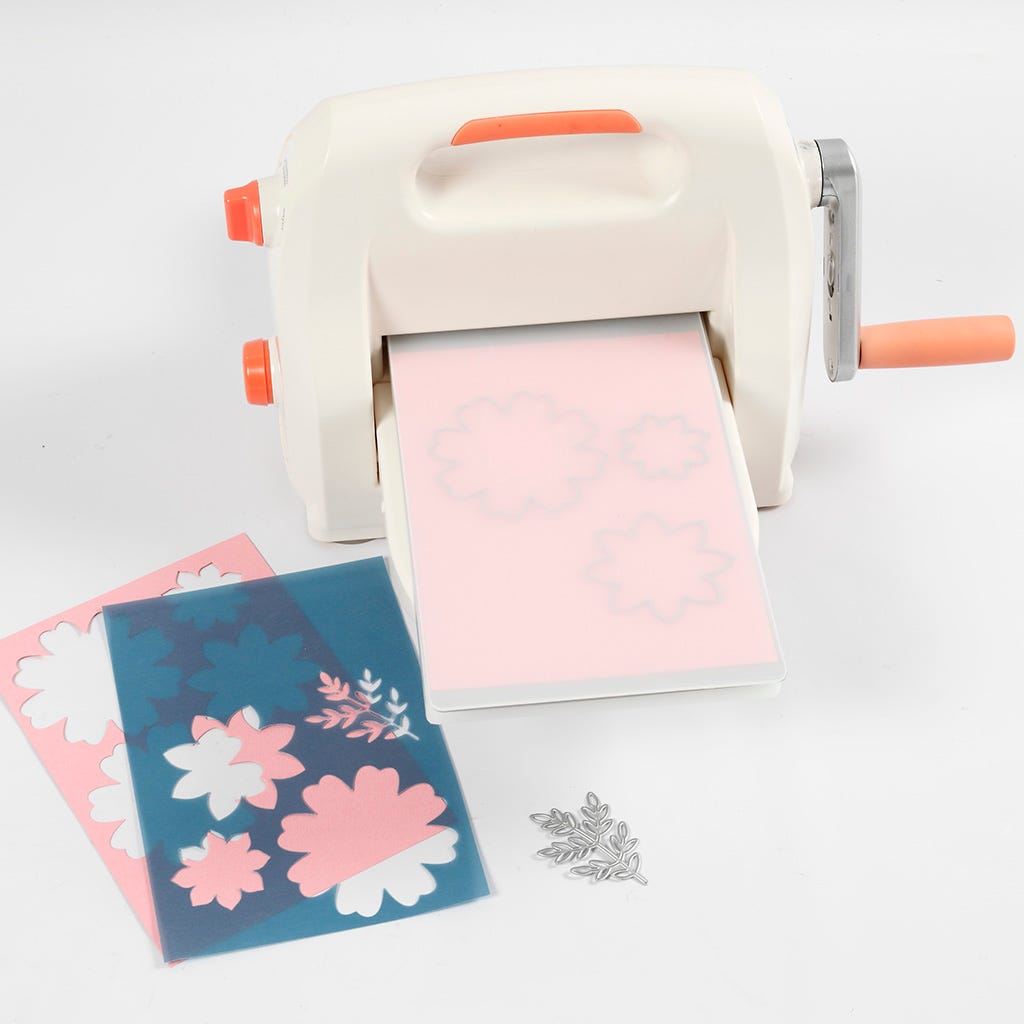 1
Punch out flowers and twigs from card and vellum paper.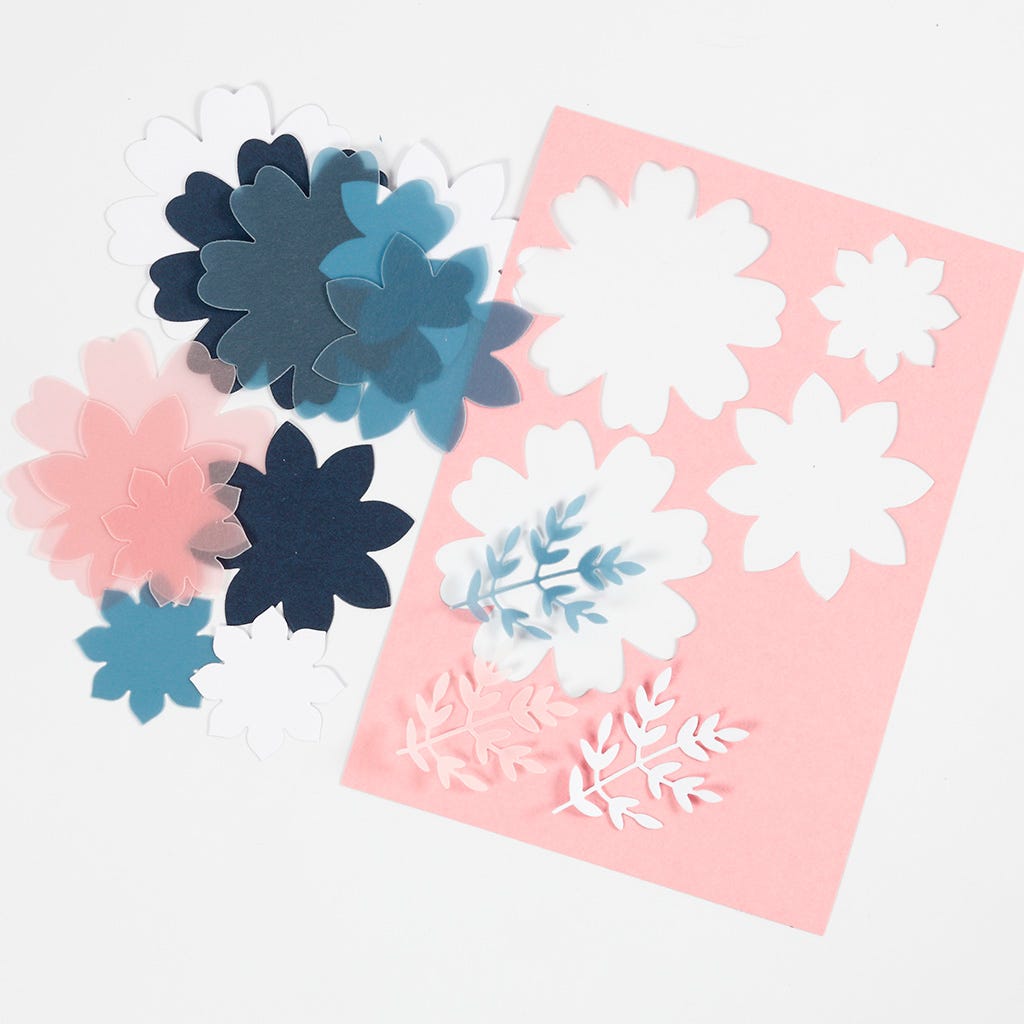 2
You will need approx. 58 flowers and 20 twigs for a 110 cm long garland.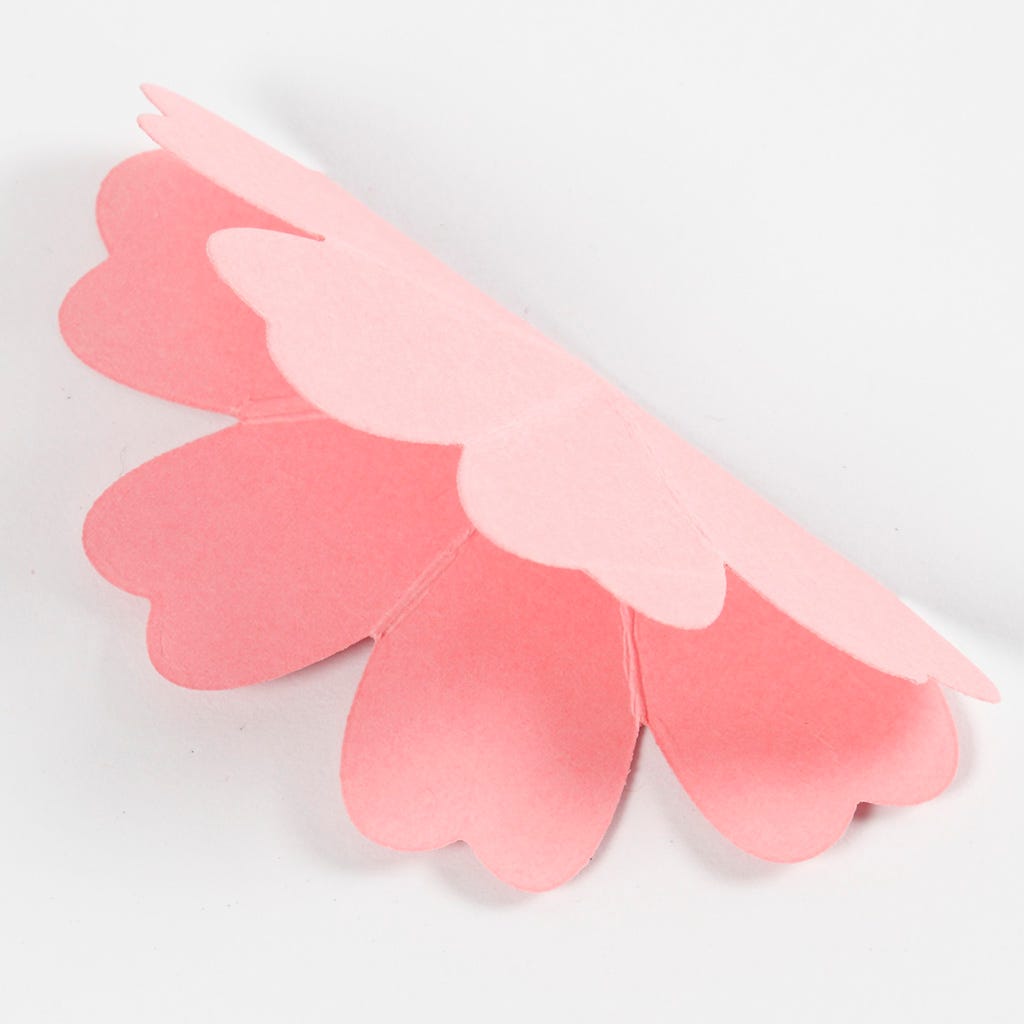 3
Fold the flowers in half.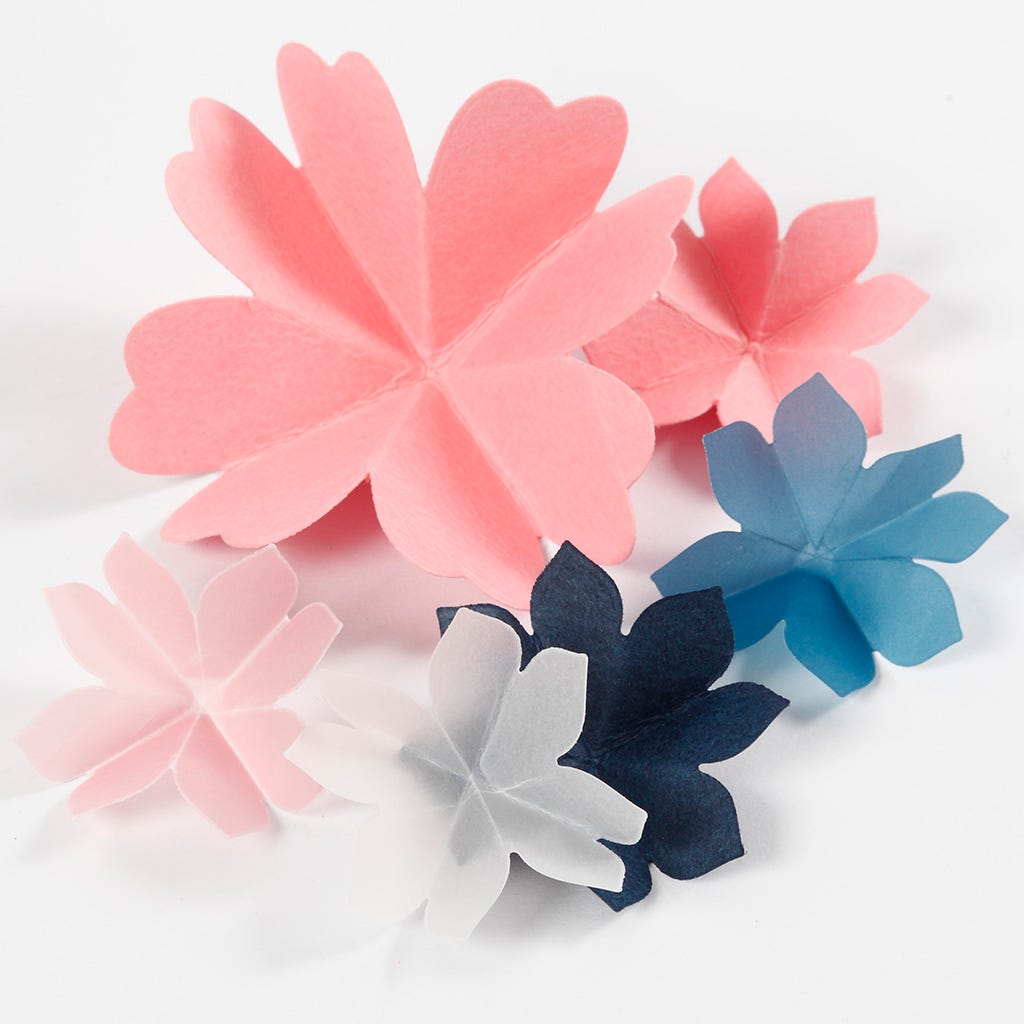 4
Fold all the flowers as illustrated here.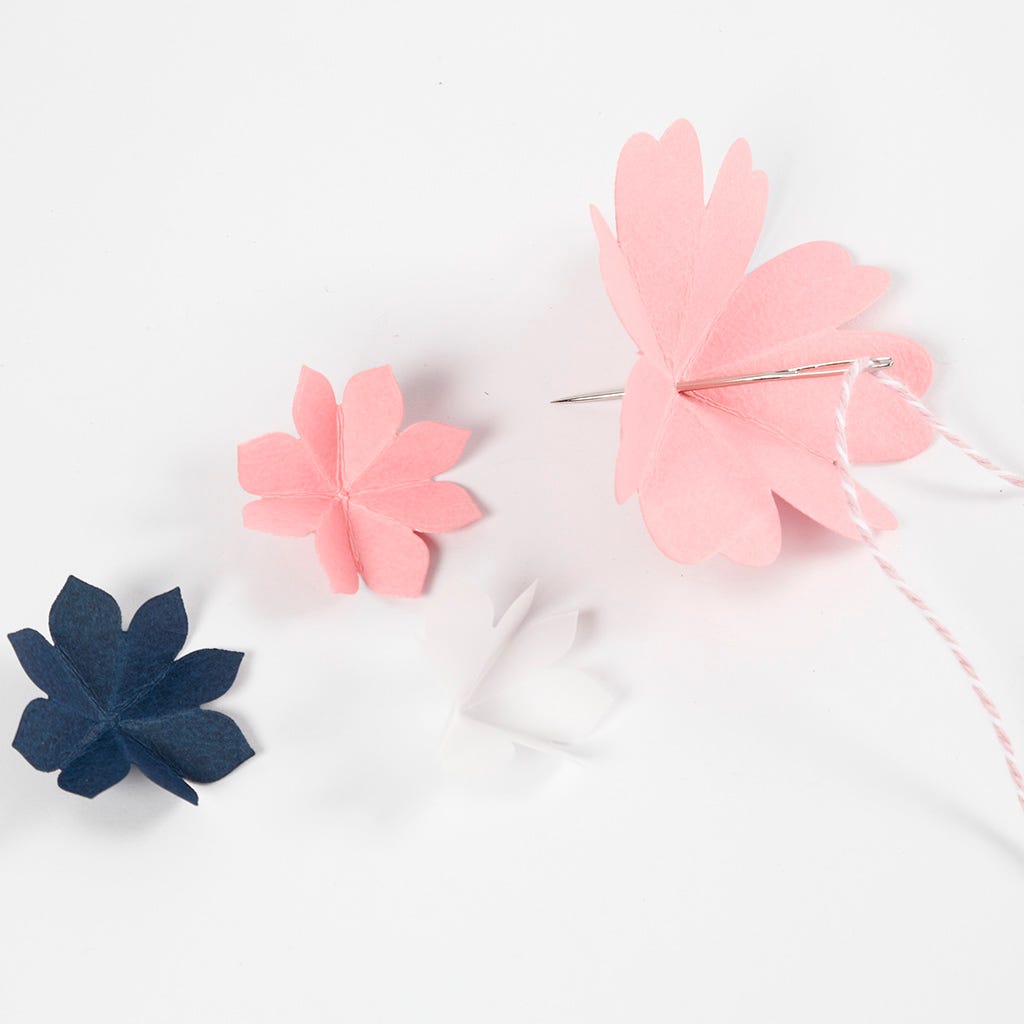 5
Cut a 170 cm piece of cotton cord and thread the flowers onto the cord spaced equally with a small gap in between.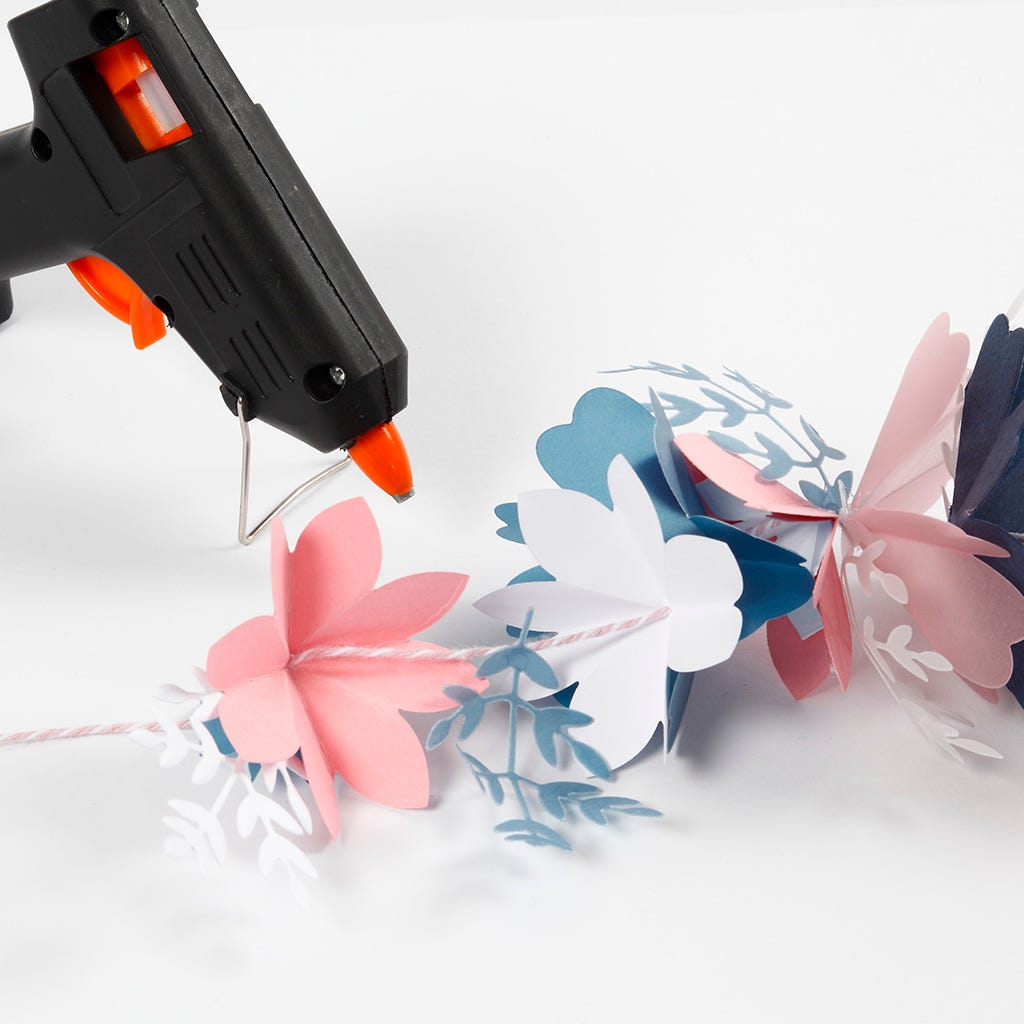 6
Apply a small blob of glue onto the cord on either side of the flowers, to prevent them from sliding on the cord. Glue on the twigs randomly.