A Christmas Star from Design Paper with the Nutcracker Motif
The star is cut from design paper and assembled in pairs. It is hung from a split ring with a cotton cord.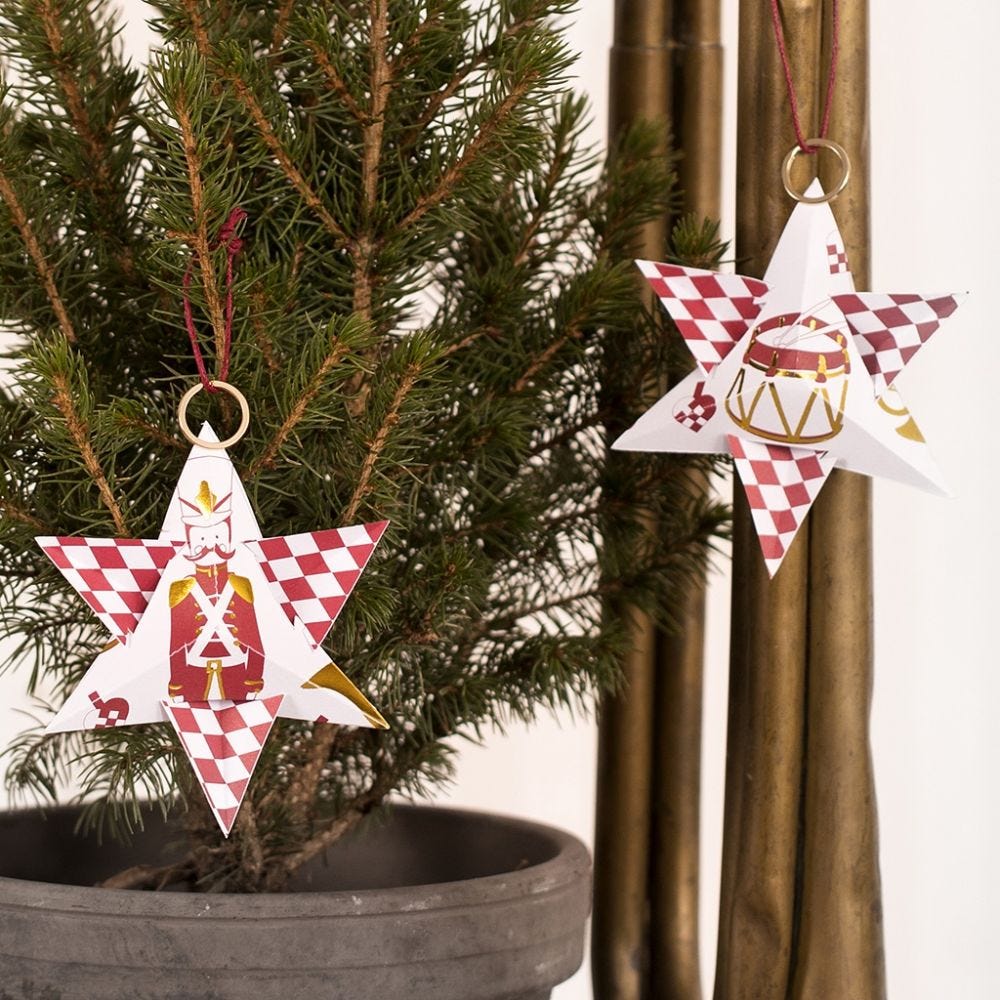 How to do it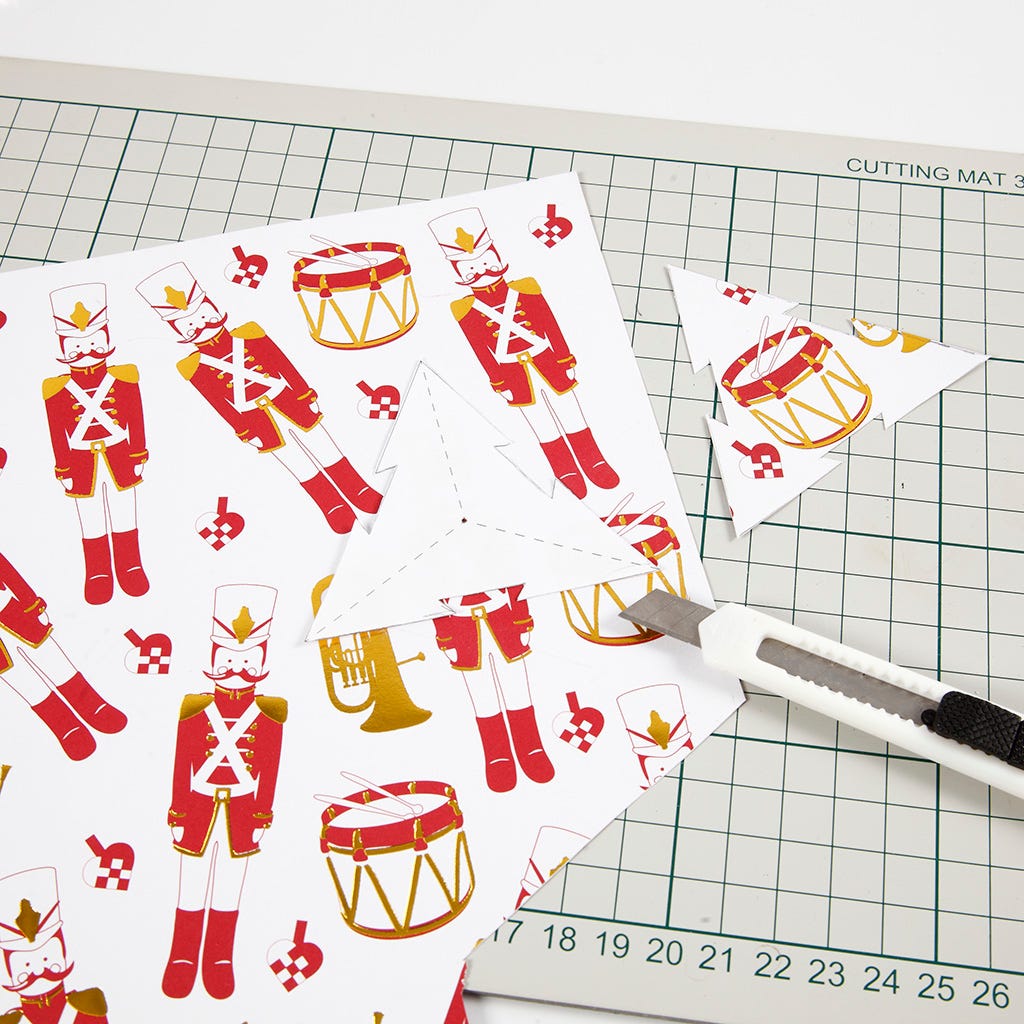 1
Cut out the star design from design paper using a template. You will need two identical parts for each star.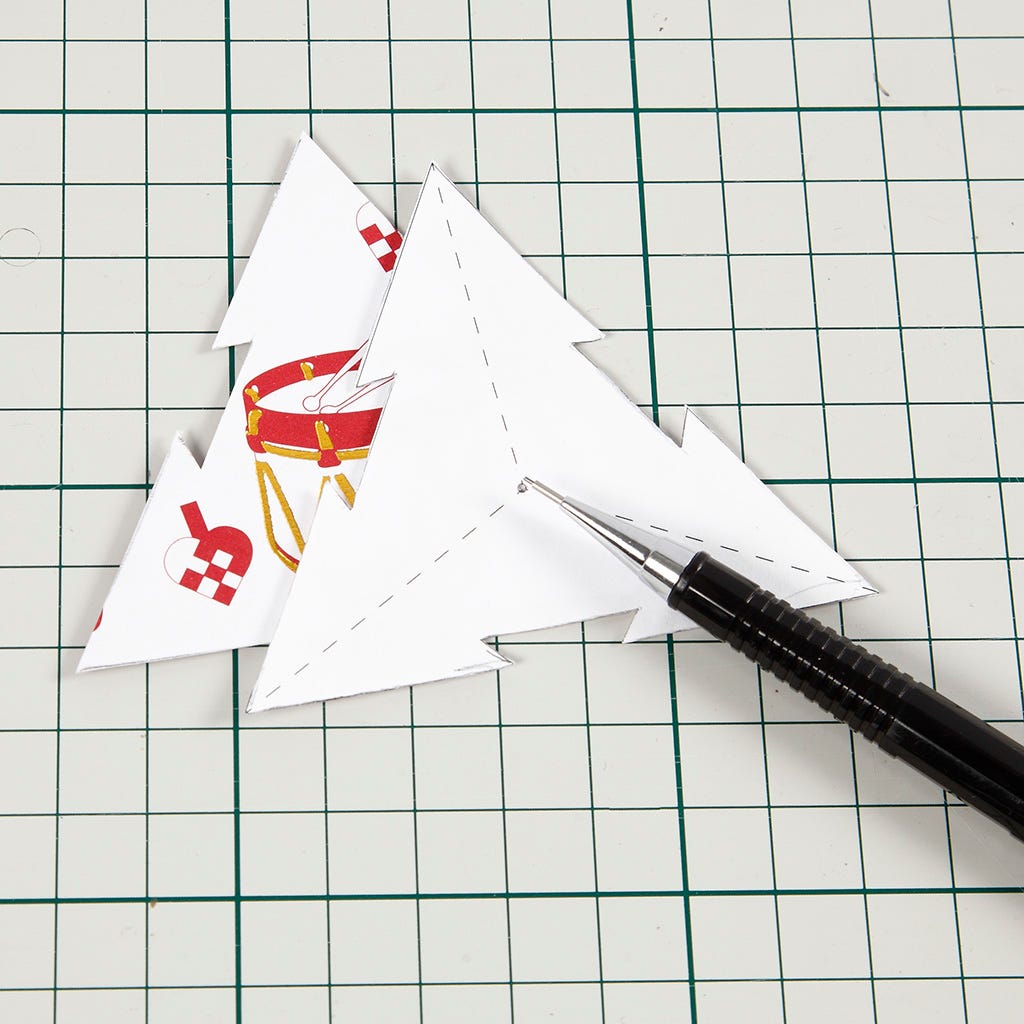 2
Make a hole in the middle of the template. Place the template on top of the cut-out part and mark the middle with a pencil.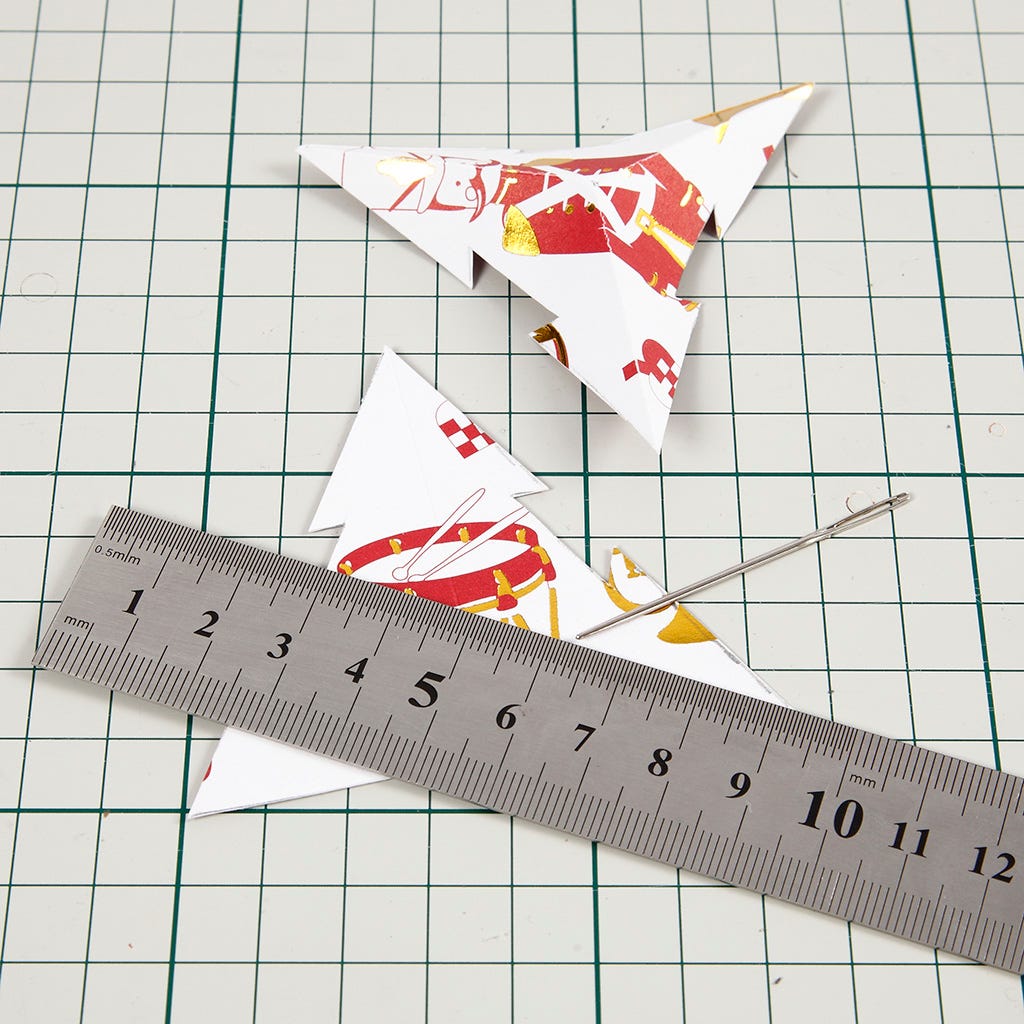 3
Score from the middle to each point with a blunt cross stitch needle. Fold along each score line from the point to the middle.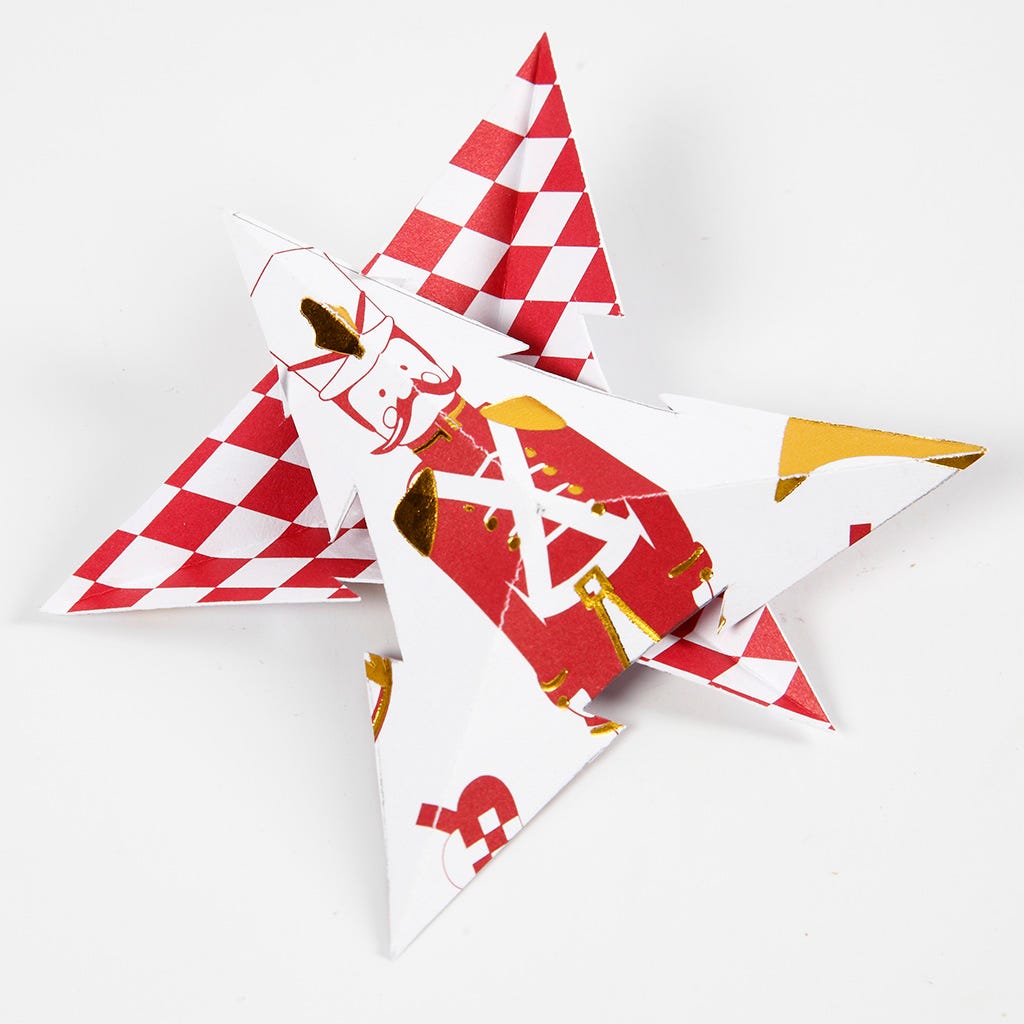 4
Place the two parts together, secured by the notches, with the backs facing each other.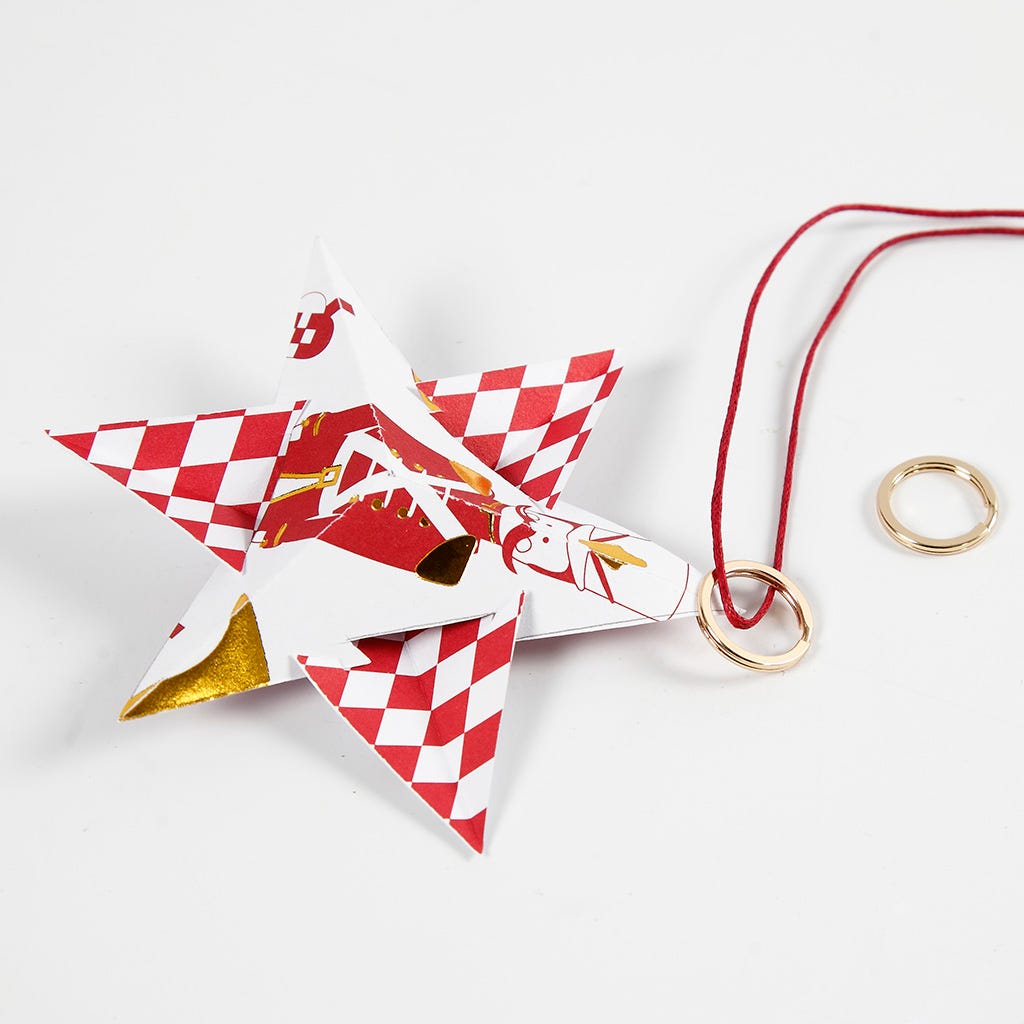 5
Open a split ring and attach it onto one of the points. Thread a piece of cotton cord through the split ring and tie a knot. You may decorate with a wooden bead.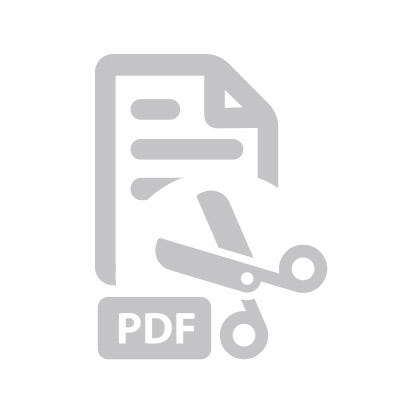 Attached file:
Download