A large Star folded from Design Paper with a Nutcracker Motif
This large star is folded from a 30x30 cm design paper square and assembled with power tape. How to do it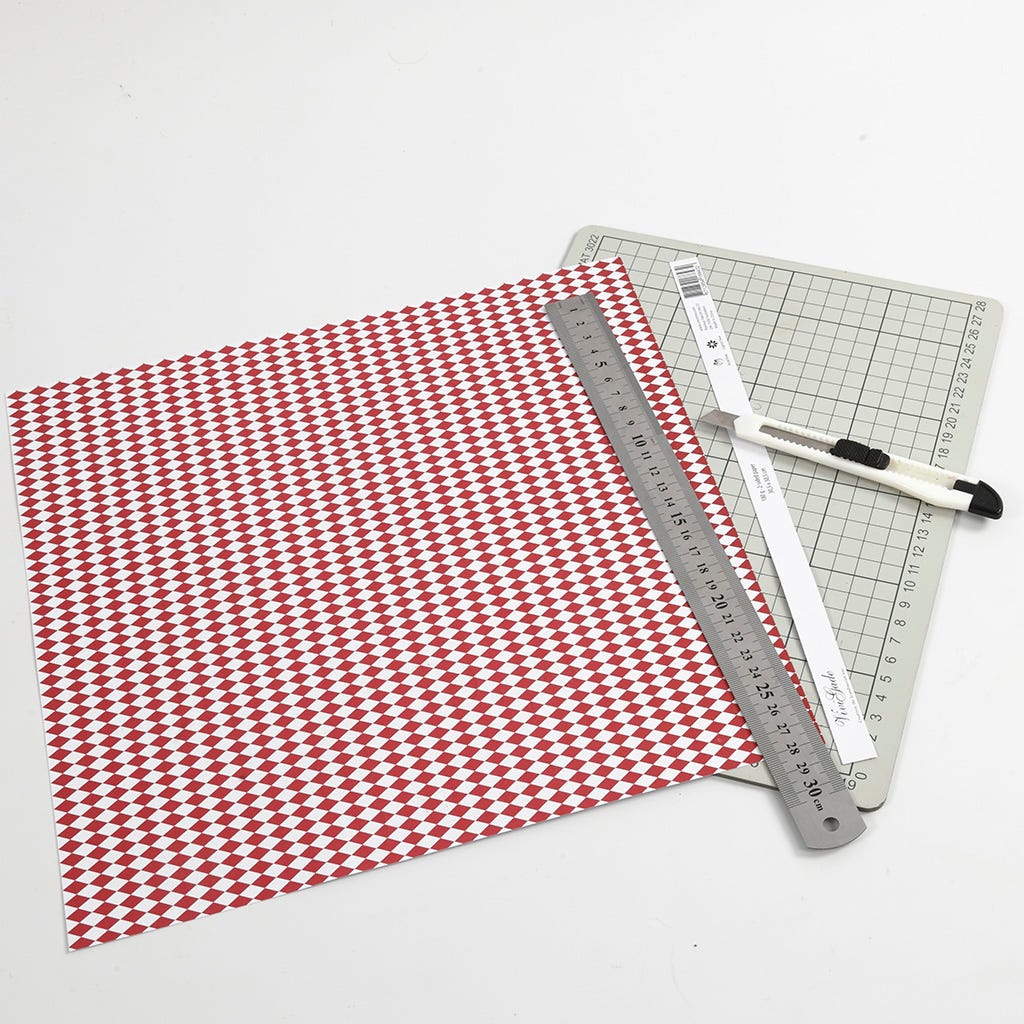 1
Start by cutting off the white strip so that the sheet is square.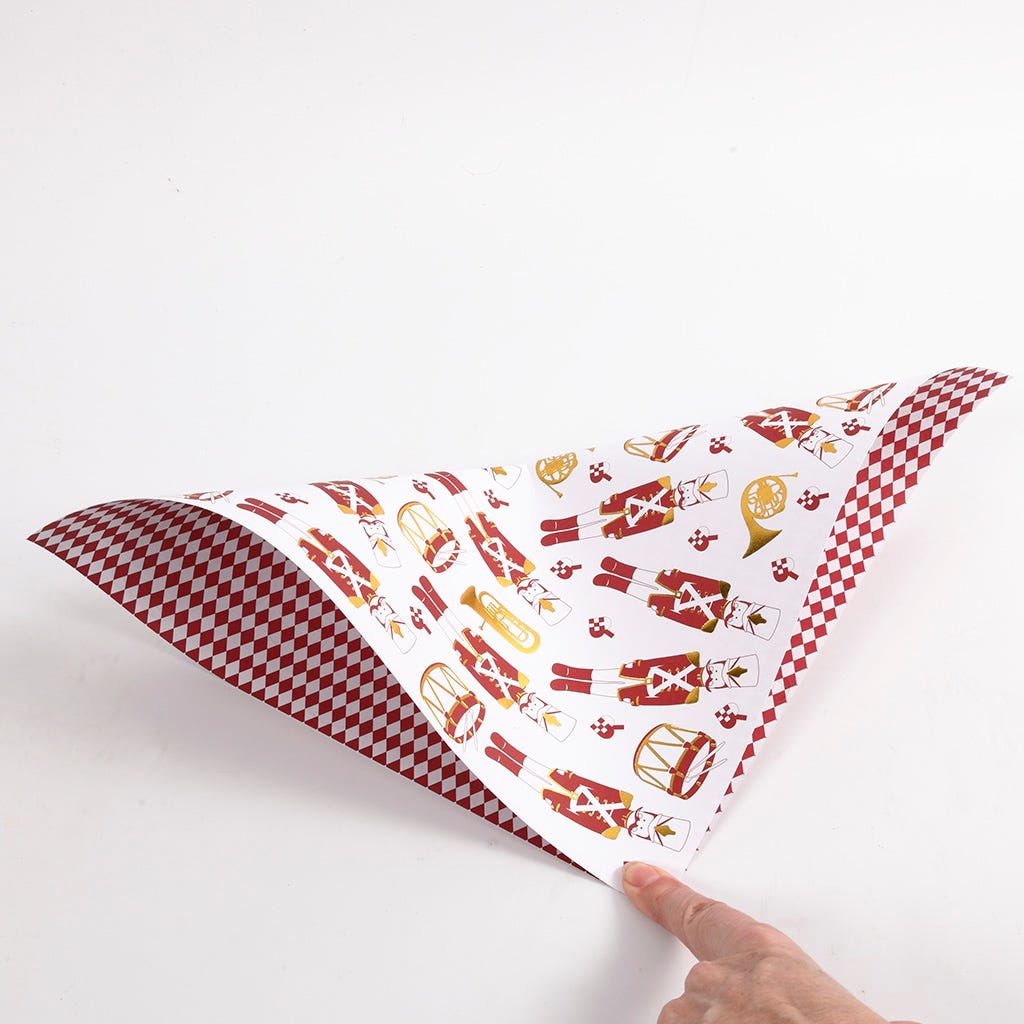 2
Fold the sheet down so that it is tip to tip. Do the same diagonally.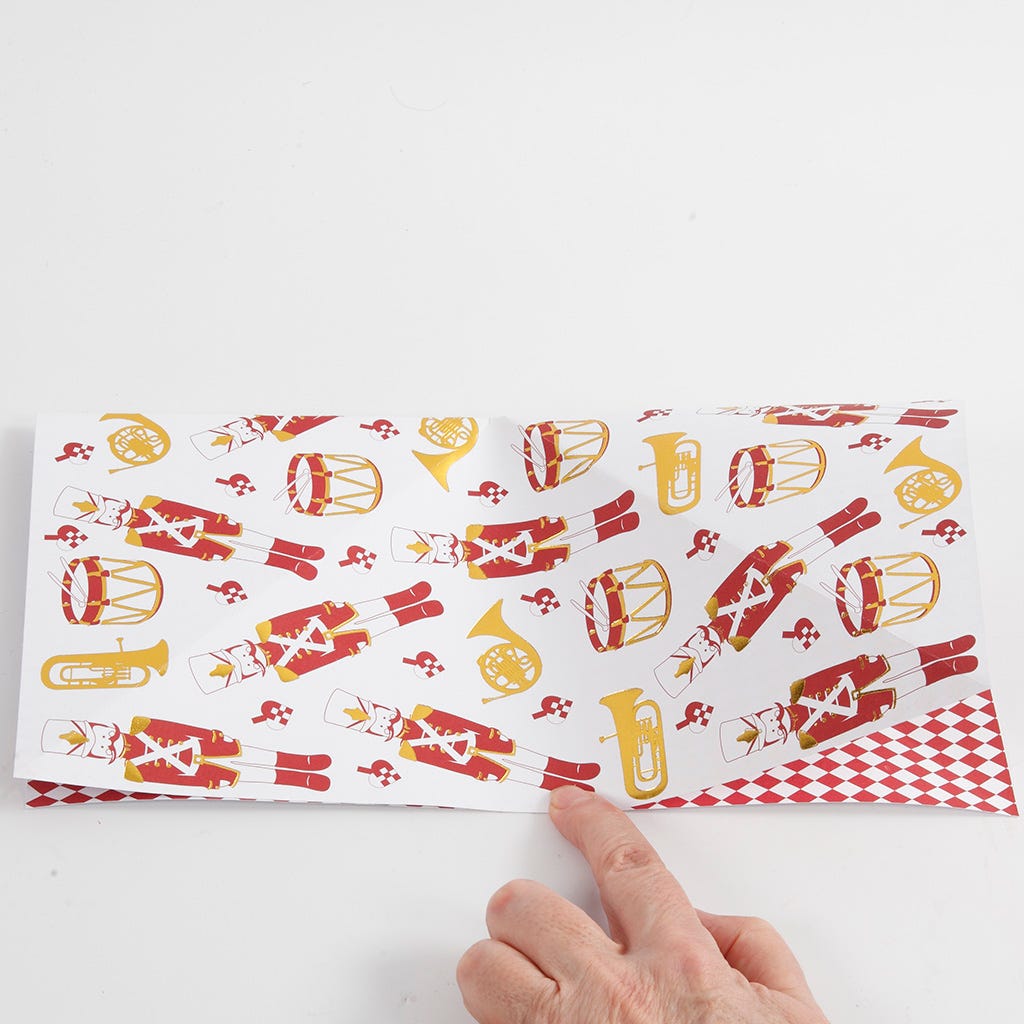 3
Fold the sheet in the middle in both directions – horizontally and diagonally.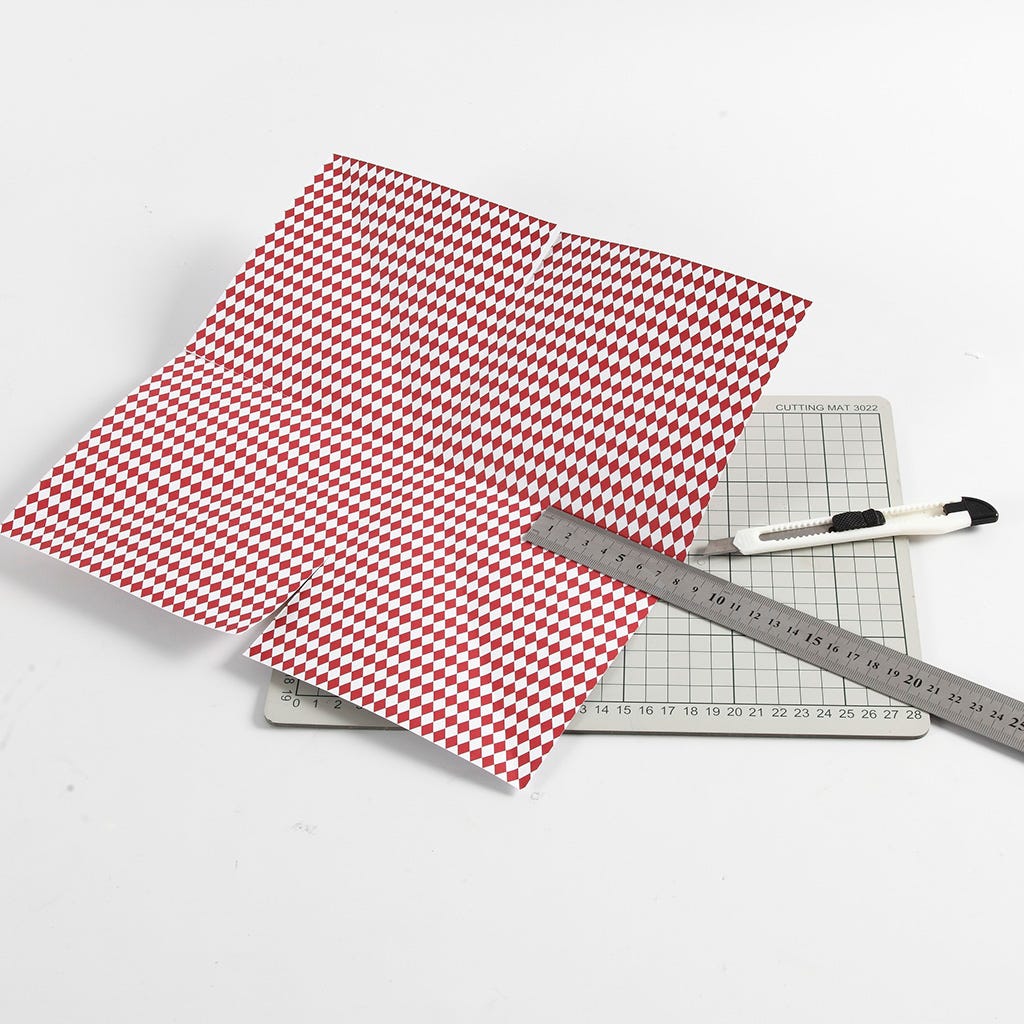 4
Make a 7.5 cm cut towards the centre in all four directions along the score line. Reinforce the paper with a piece of sellotape where the cut ends.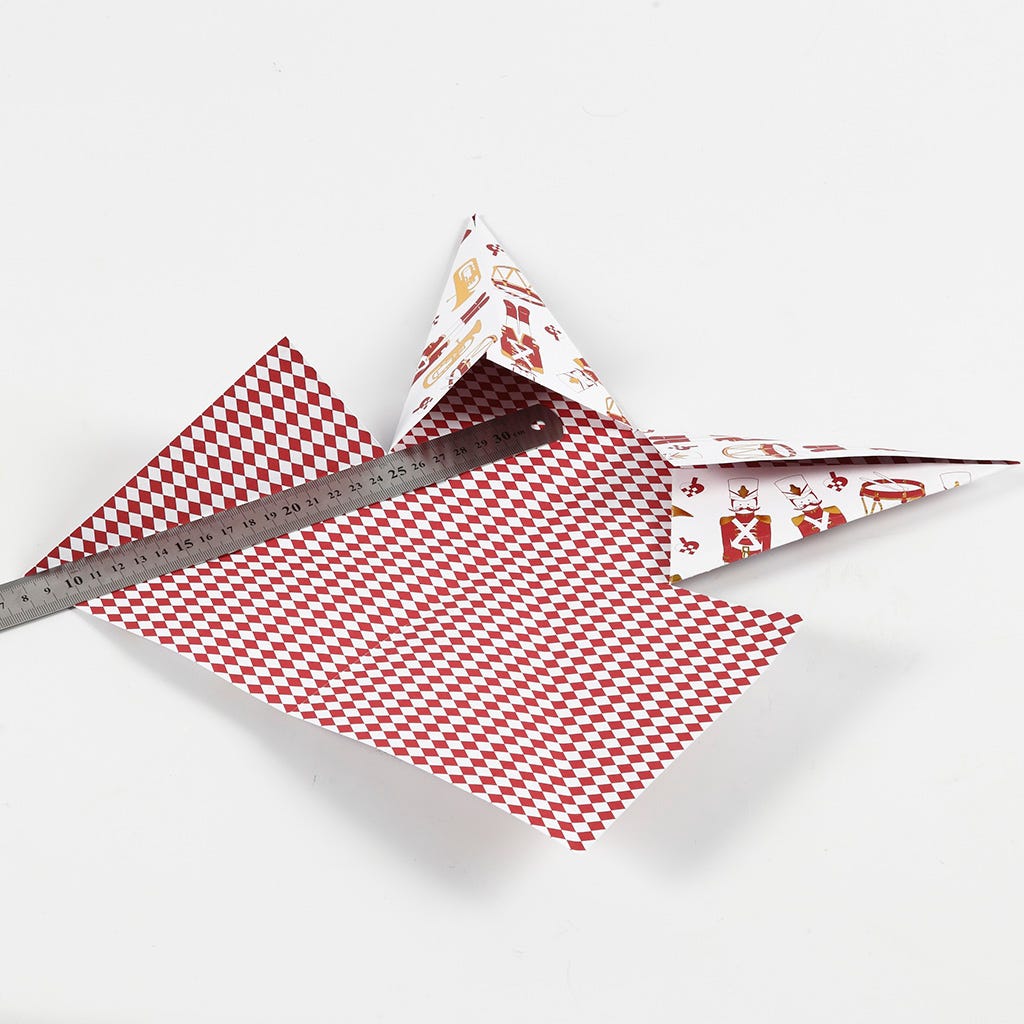 5
Place a sharp ruler from the tip to exactly where the cut ends. Now fold the design paper around the ruler.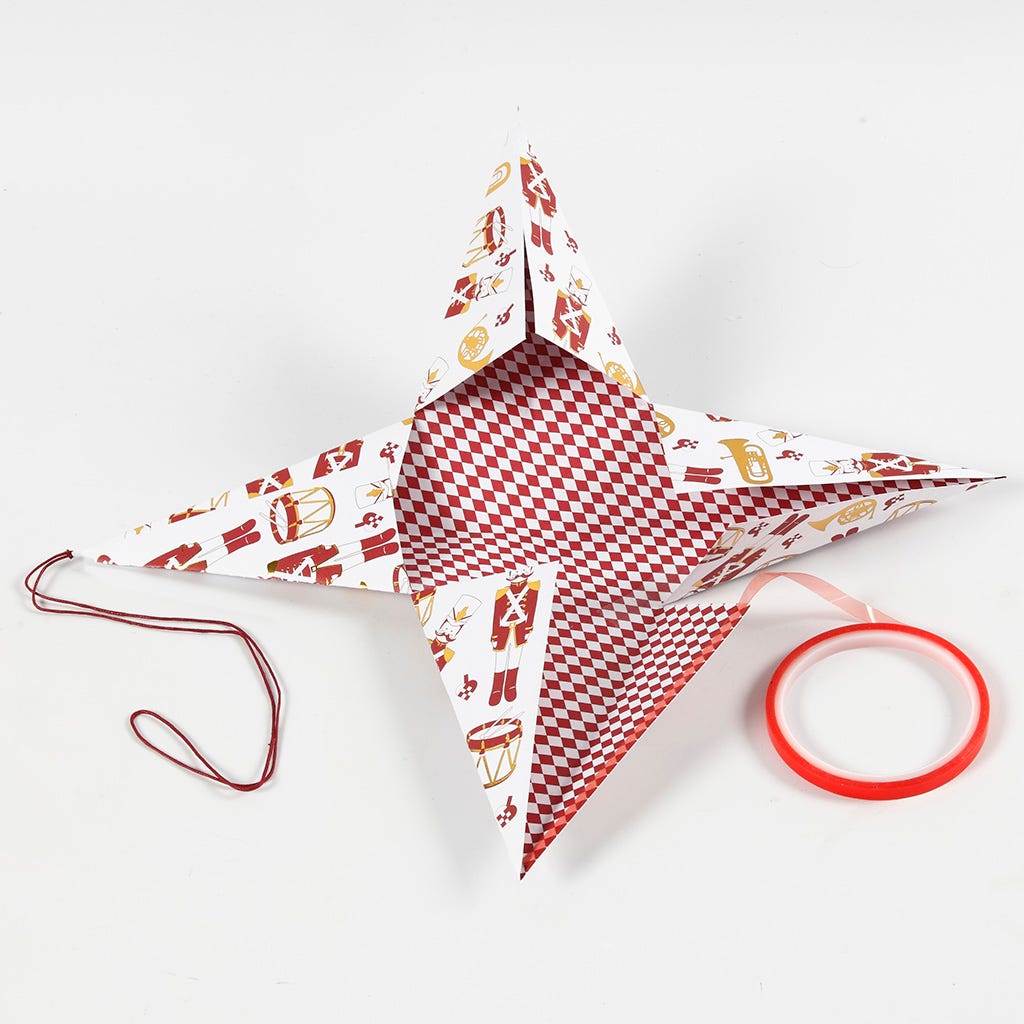 6
Attach a strip of power tape on the flap on the inside on the right. Remove the red paper on the power tape and stick the flap onto the flap on the left 2 cm from the edge. NB: before sticking the last flap together, place a doubled-over piece of string with a knot inside the star.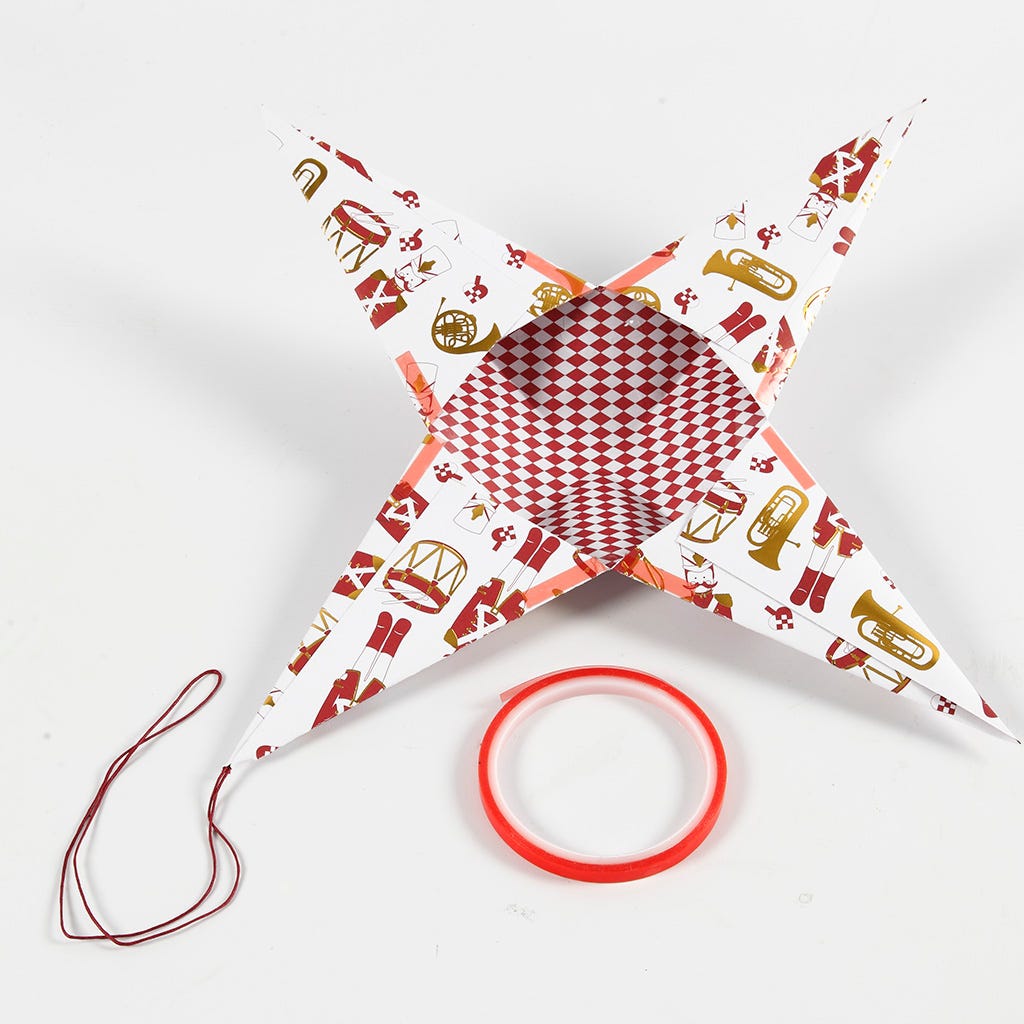 7
Attach a 3 cm piece of power tape from the edge on both sides of all the tips. Now make another identical star.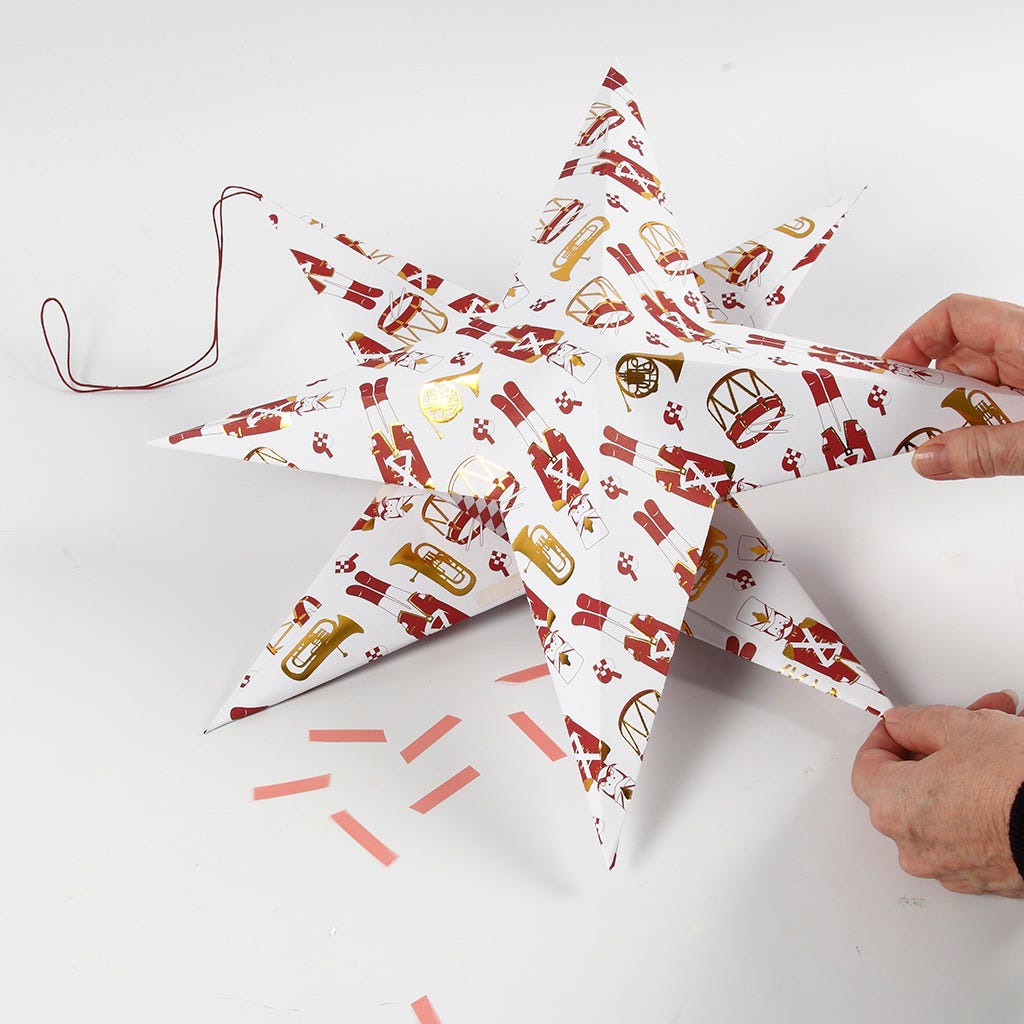 8
Remove the red paper on the power tape from both star halves and assemble them with the tips staggered and the holes facing each other.