An Advent Wreath from Foam Clay decorated with Spruce and Sequins
This Advent wreath is made from a straw wreath covered with Foam Clay. It is then decorated with candles, spruce and sequins.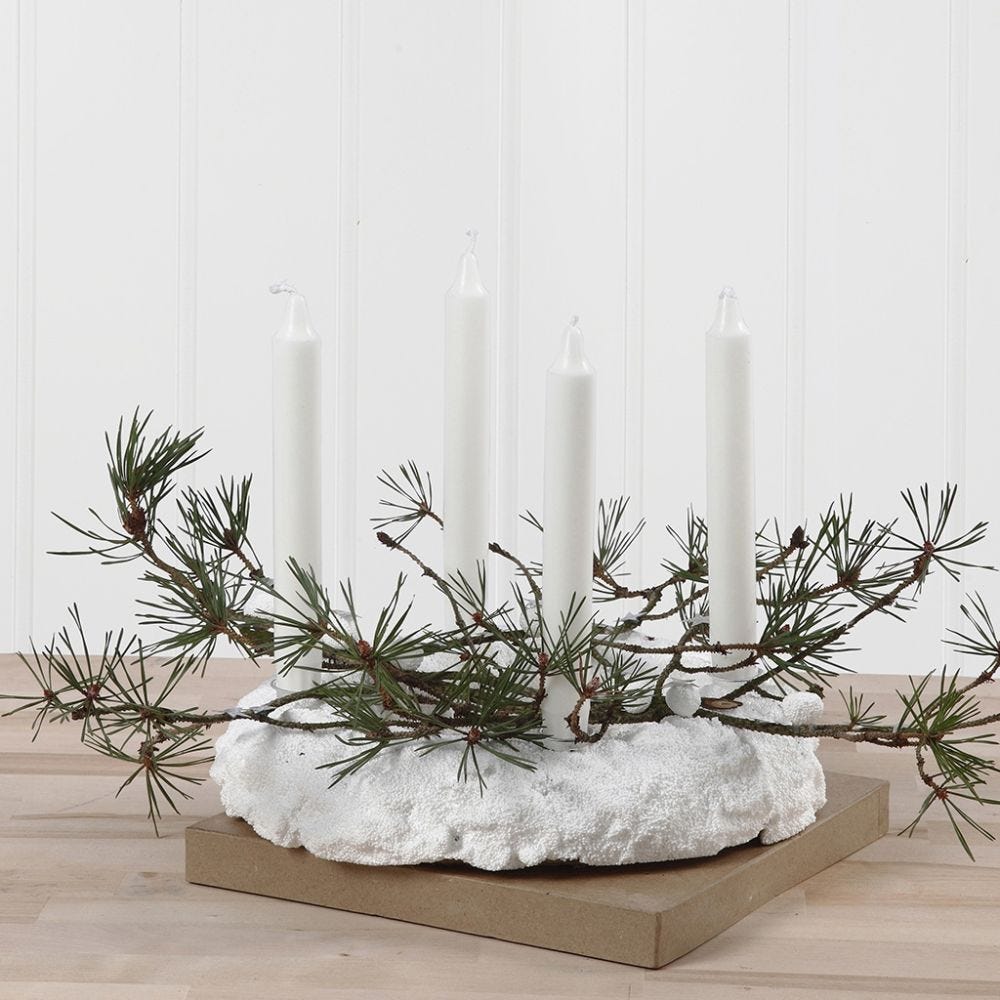 How to do it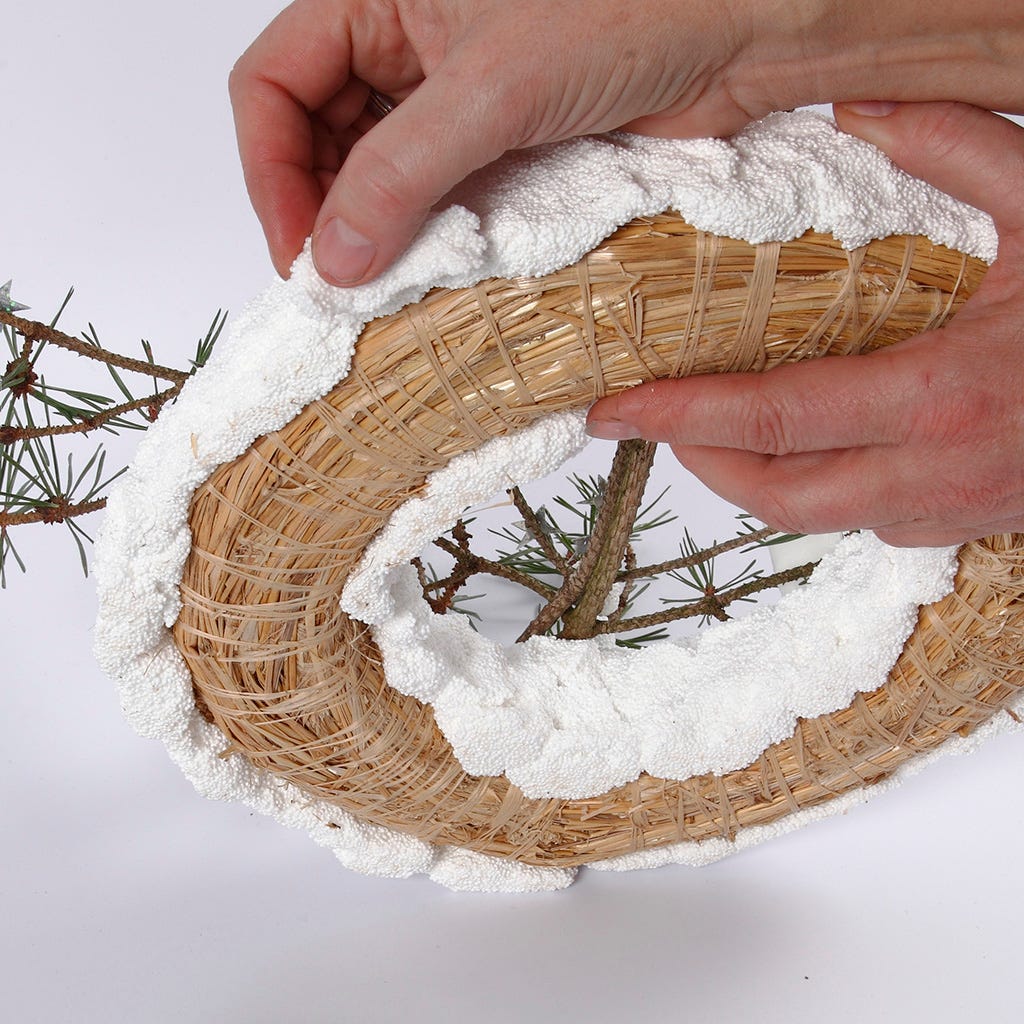 1
Cover the straw wreath with Foam Clay.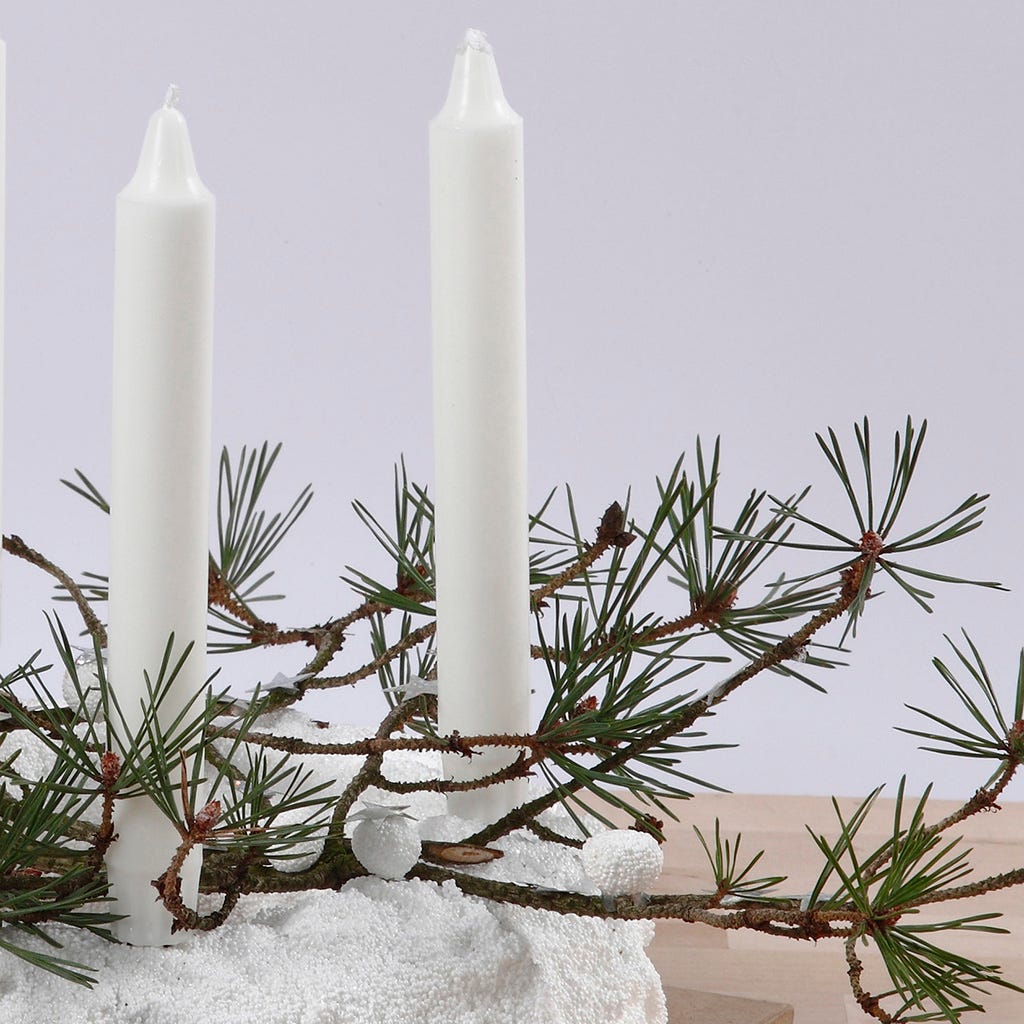 2
Push candles and spruce into the wreath. Decorate with sequins and baubles made from Foam Clay.