Painting on Plastic Masks
The slightly velvet-like surface on our plastic masks ensures that transparent types of paint, for example A-Color glitter, A-Color neon etc. are intensified when applied onto the mask with a brush. How to do it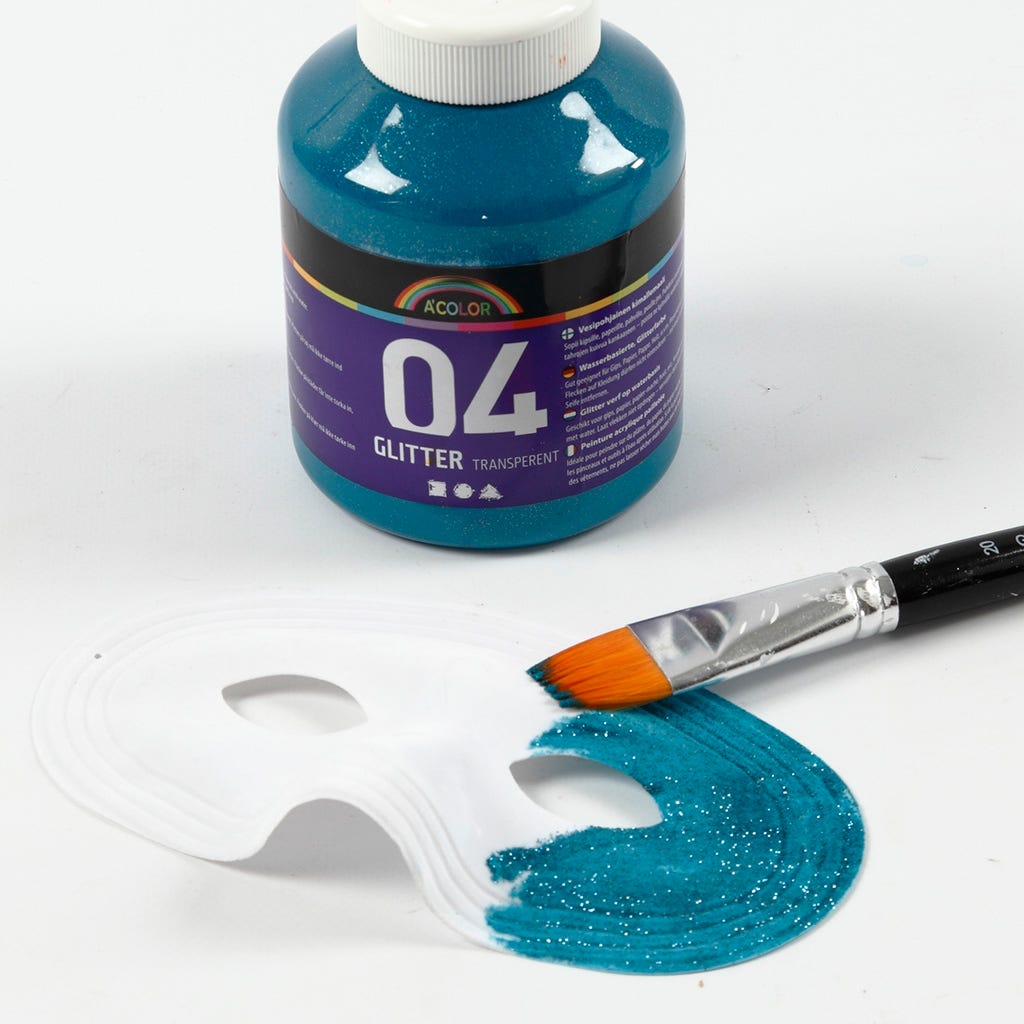 1
Paint the velvet-like surface on the mask with a brush. Choose similar colour shades and combine, for example, with A-Color paint with glitter.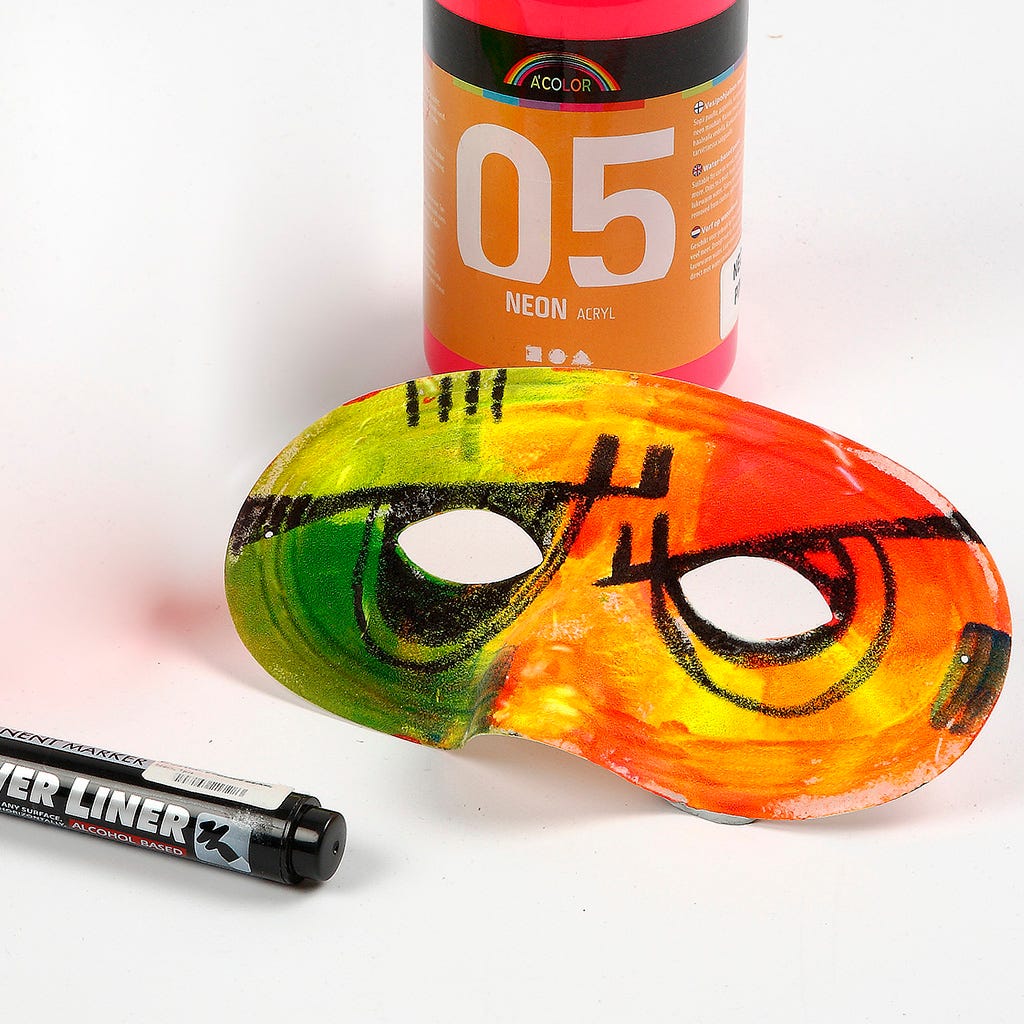 2
You may combine the paint (here A-Color neon paint) with lines made with a permanent black marker.