An Angel with Foam Clay Glitter and Silk Clay
The angel's body is a terracotta bell which is covered with Foam Clay glitter and decorated with rhinestones. A polystyrene ball is covered with Silk Clay. Eyes and a nose, etc. are attached. The wings and the halo are made from pipe cleaners.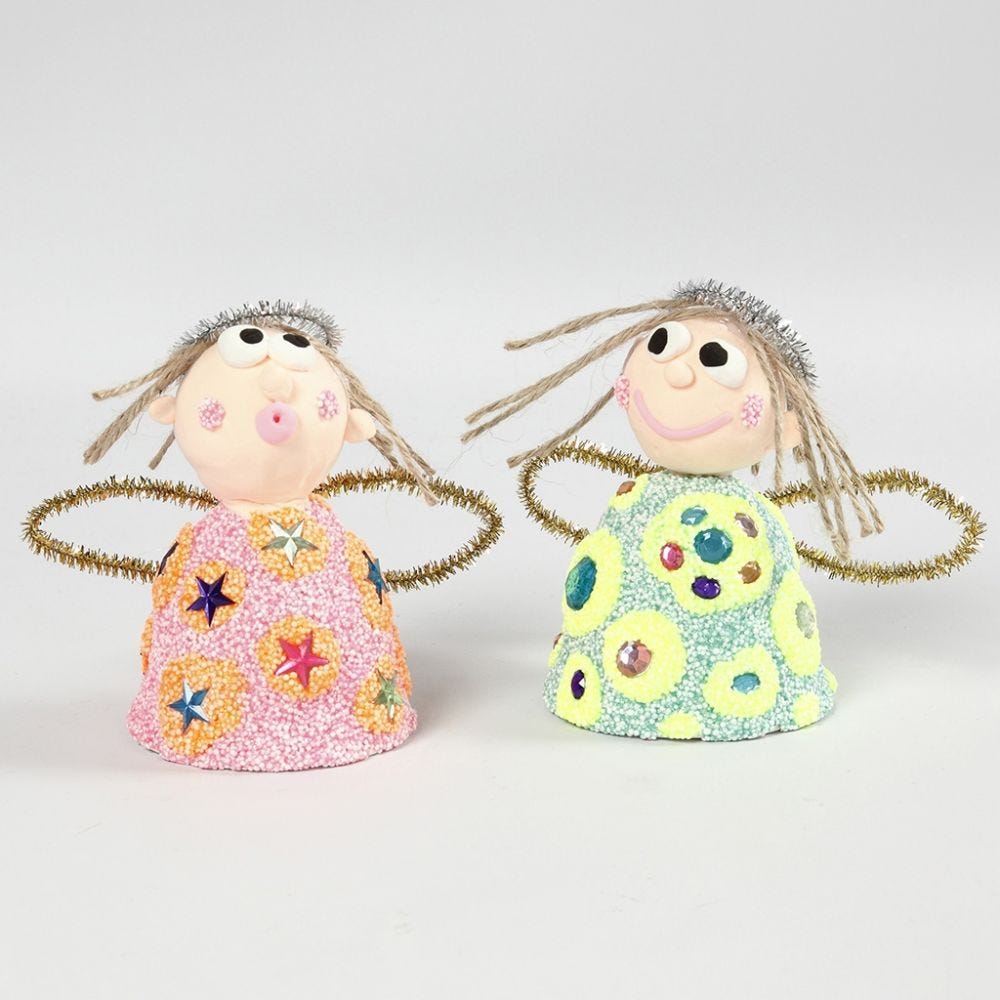 How to do it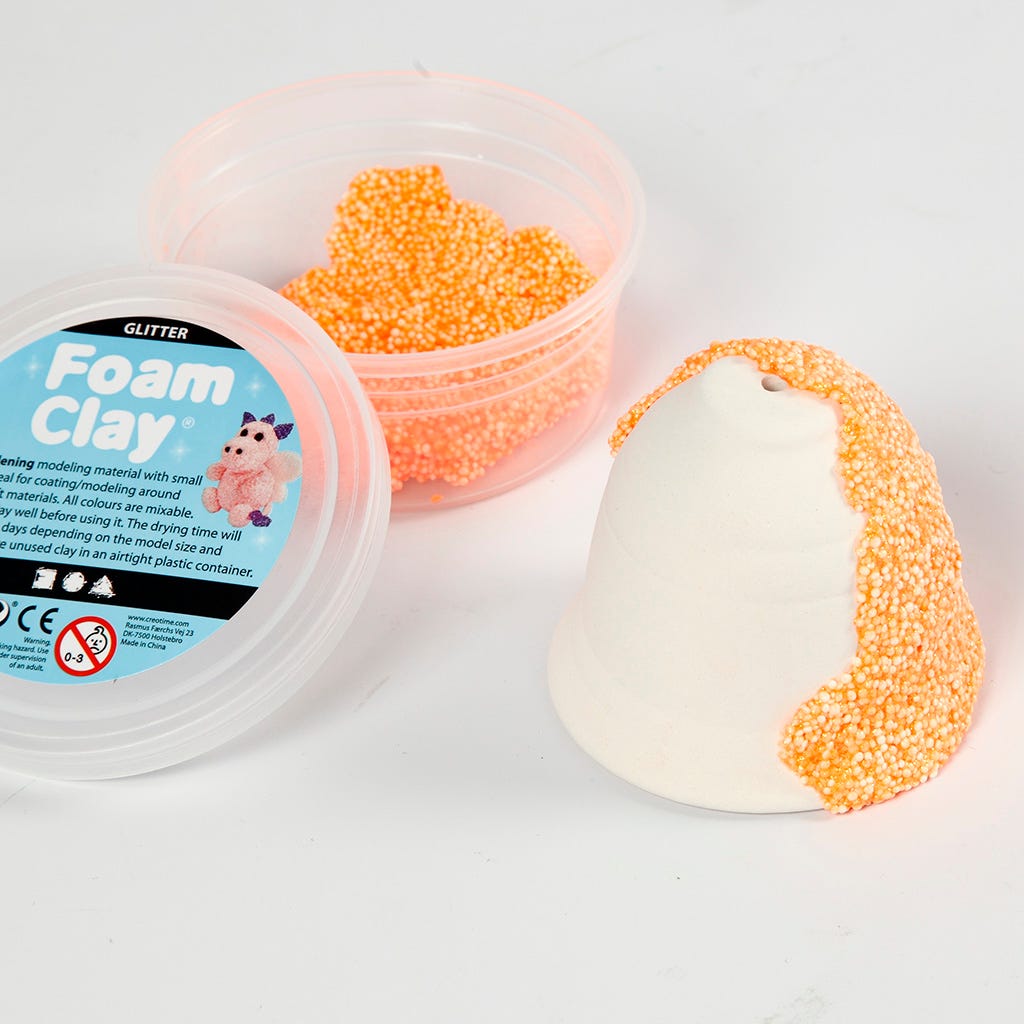 1
Cover the terracotta bell with Foam Clay glitter.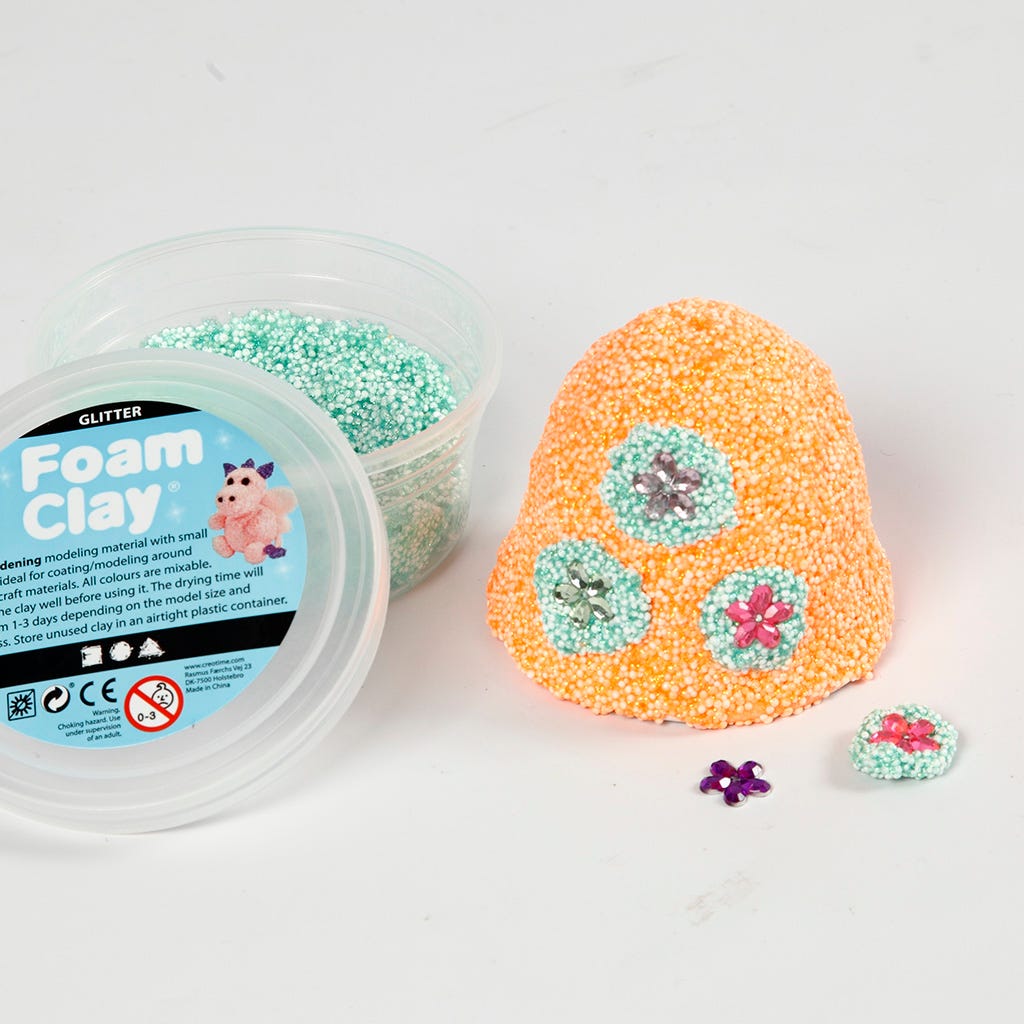 2
Add rhinestones by rolling small Foam Clay balls, pressing rhinestones into the ball and then pressing the ball onto the bell.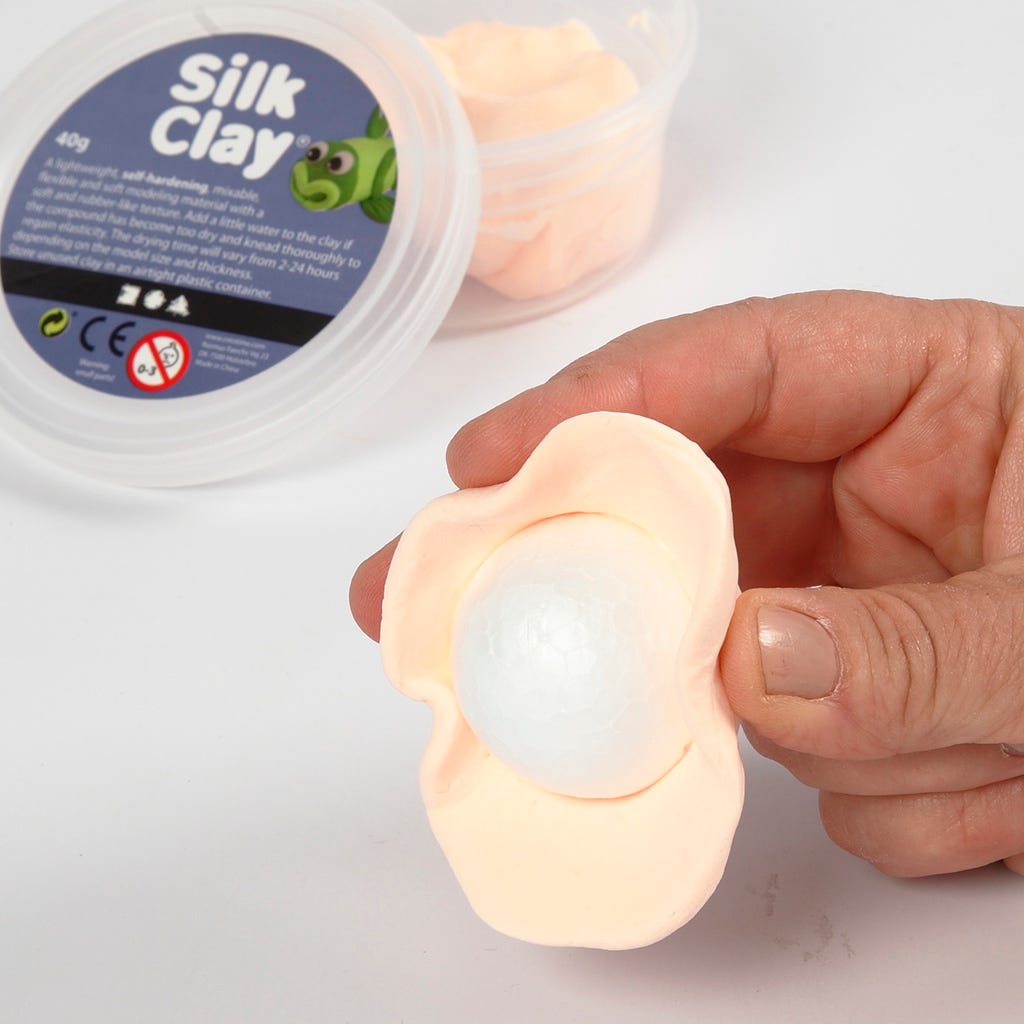 3
The head: cover a polystyrene ball with Silk Clay. Attach Silk Clay ears, nose, eyes and mouth.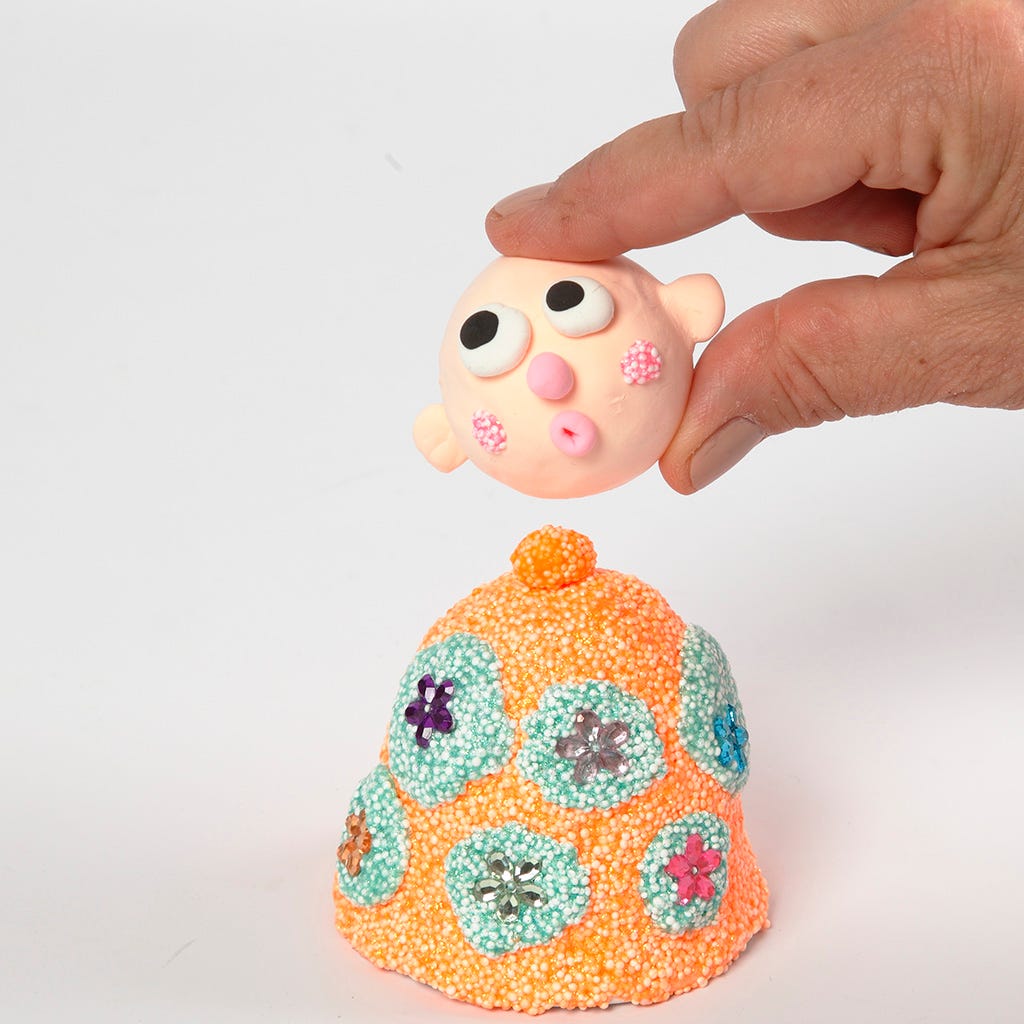 4
Attach the head onto the body with a blob of Silk Clay (or Foam Clay). Leave to dry.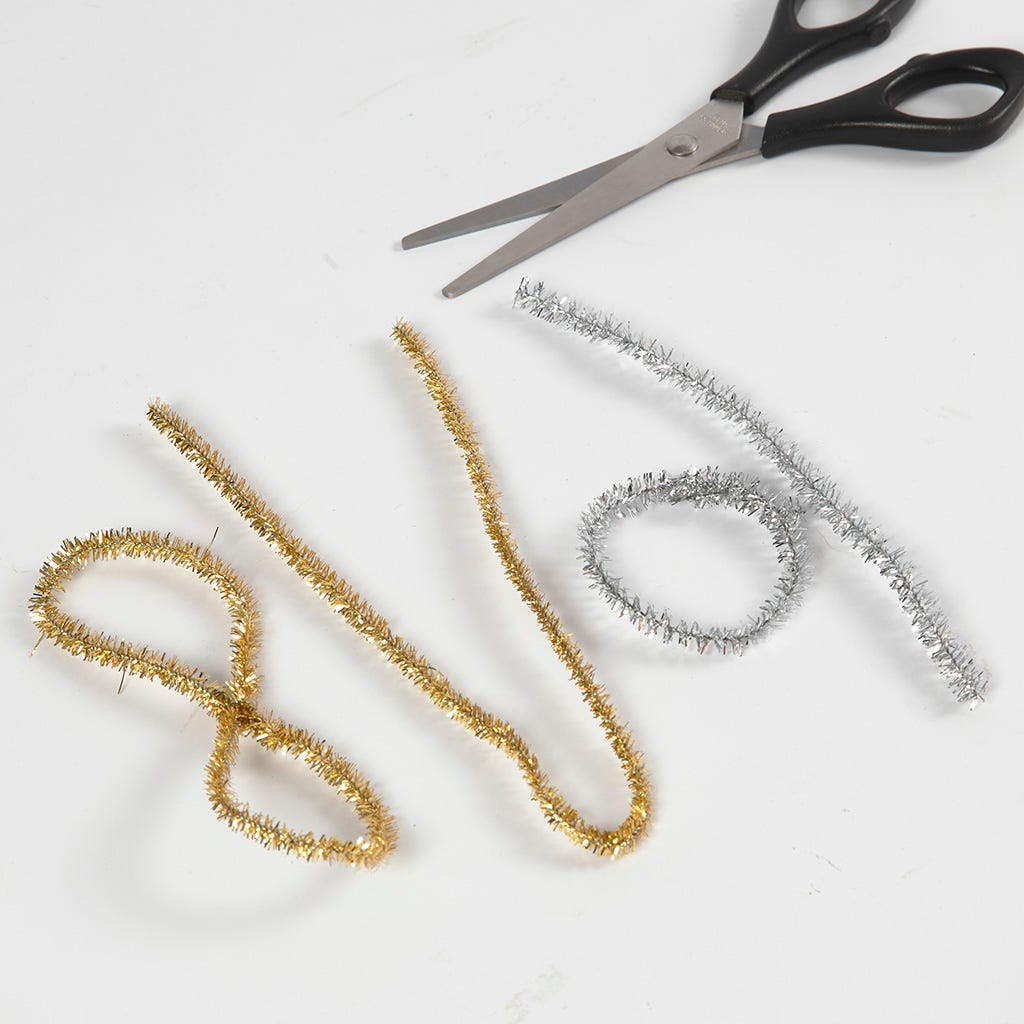 5
Create wings from a pipe cleaner and a halo from a half piece of pipe cleaner.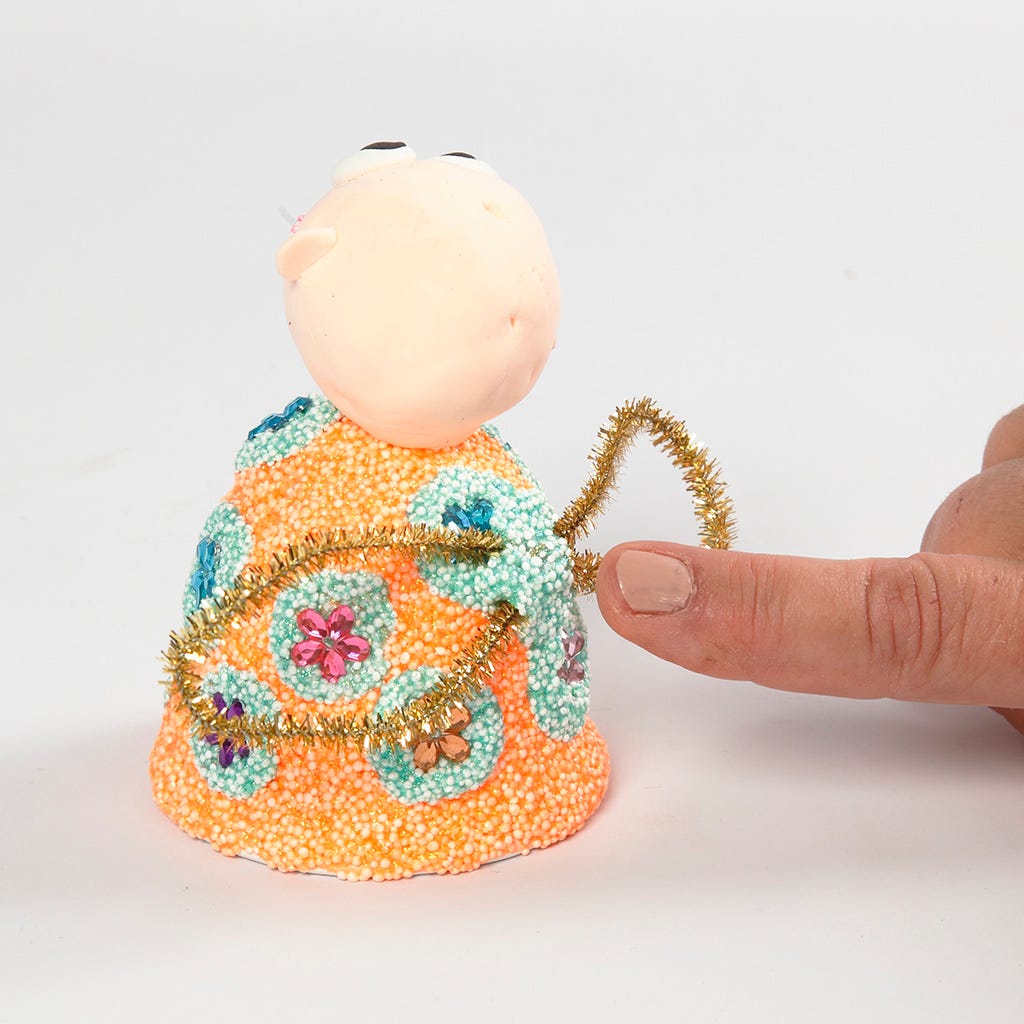 6
Attach the wings onto the back with a blob of Foam Clay.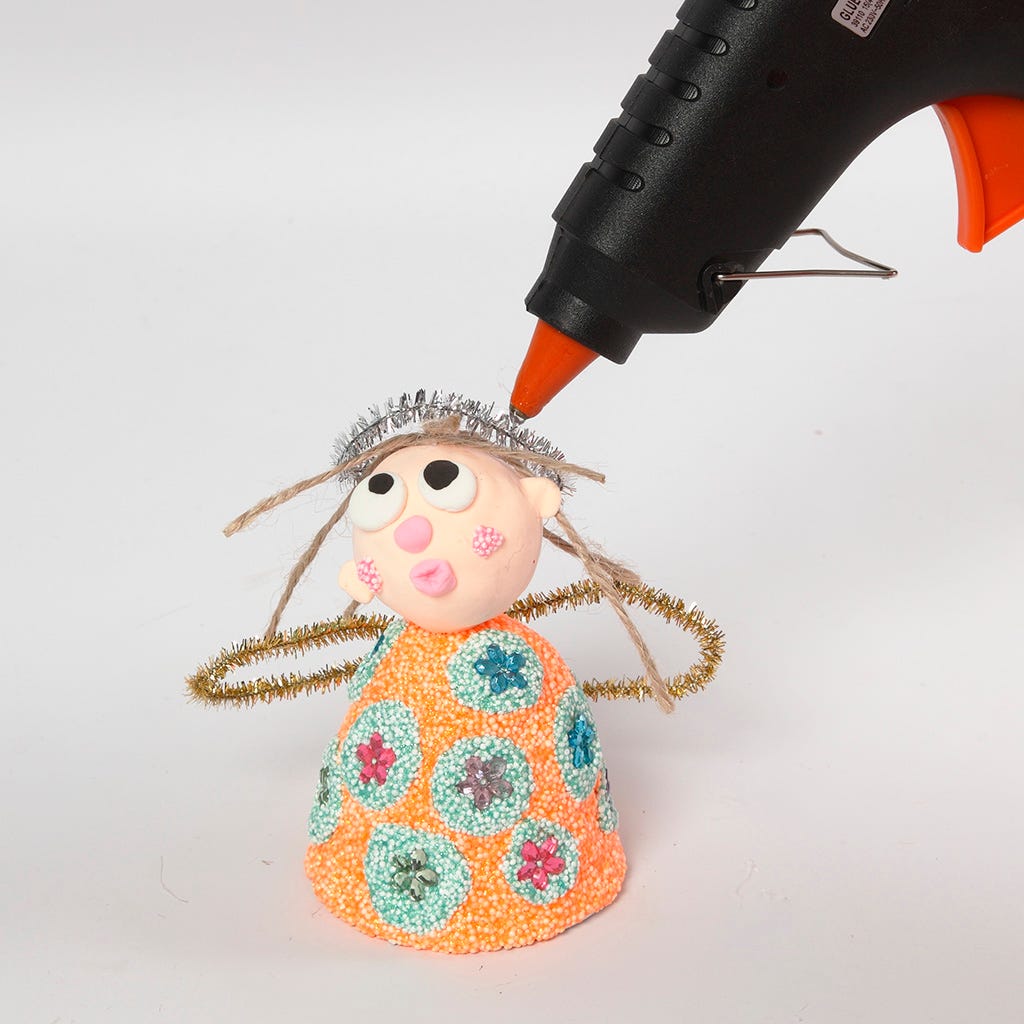 7
Glue pieces of flax twine for hair and the halo onto the head with a glue gun (or use a blob of Foam Clay instead of glue).