A Terracotta Owl covered with Foam Clay and Pearl Clay
This terracotta owl is covered with Foam Clay and Pearl Clay.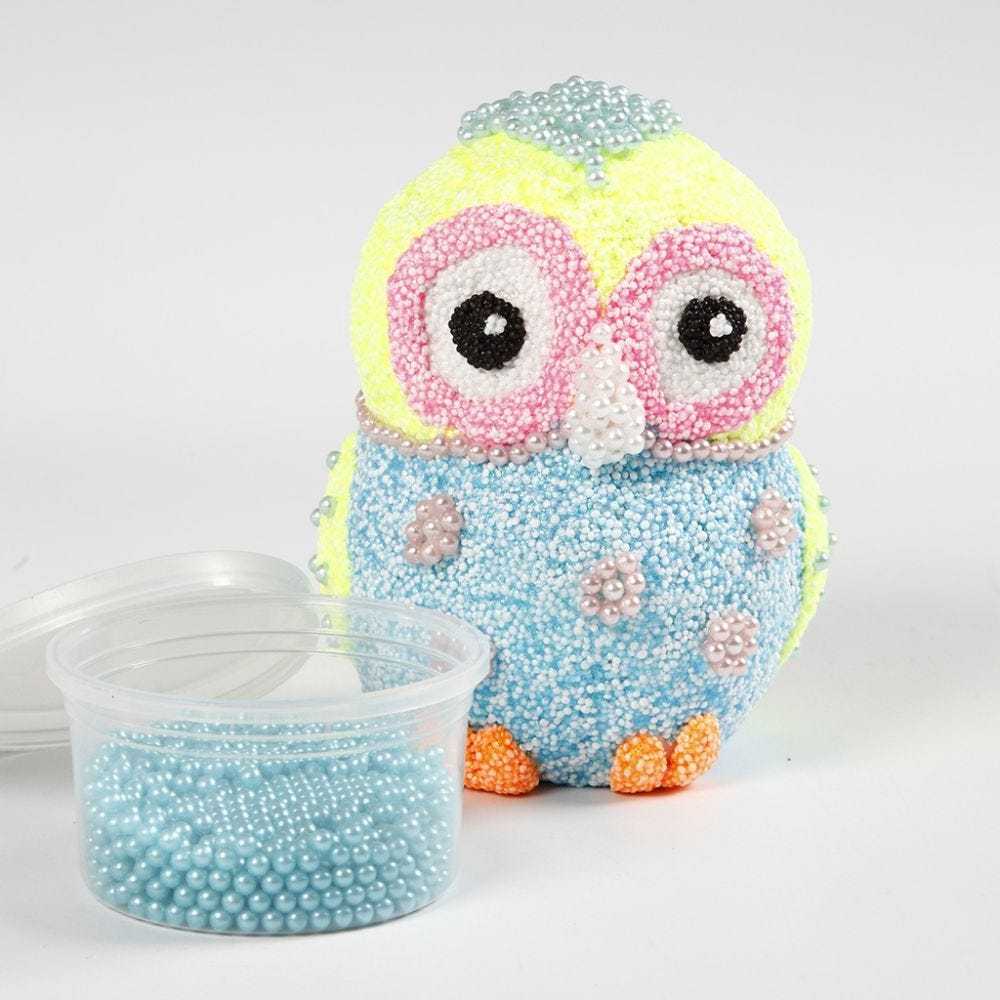 How to do it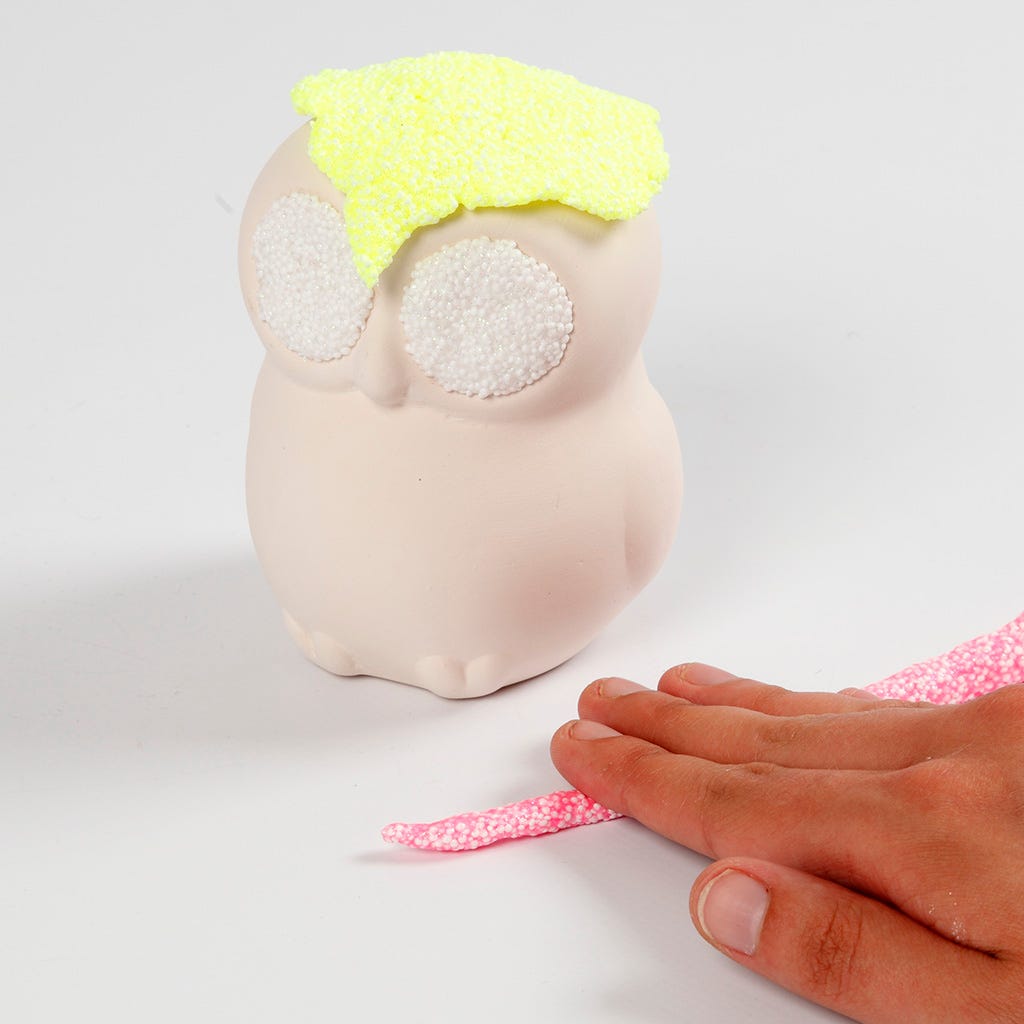 1
Roll two white Foam Clay balls, push them flat and press them onto the terracotta owl's eyes. Flatten a yellow piece of Foam Clay and cover the terracotta owl in a thin layer. Roll Foam Clay sausages for decorating around the eyes.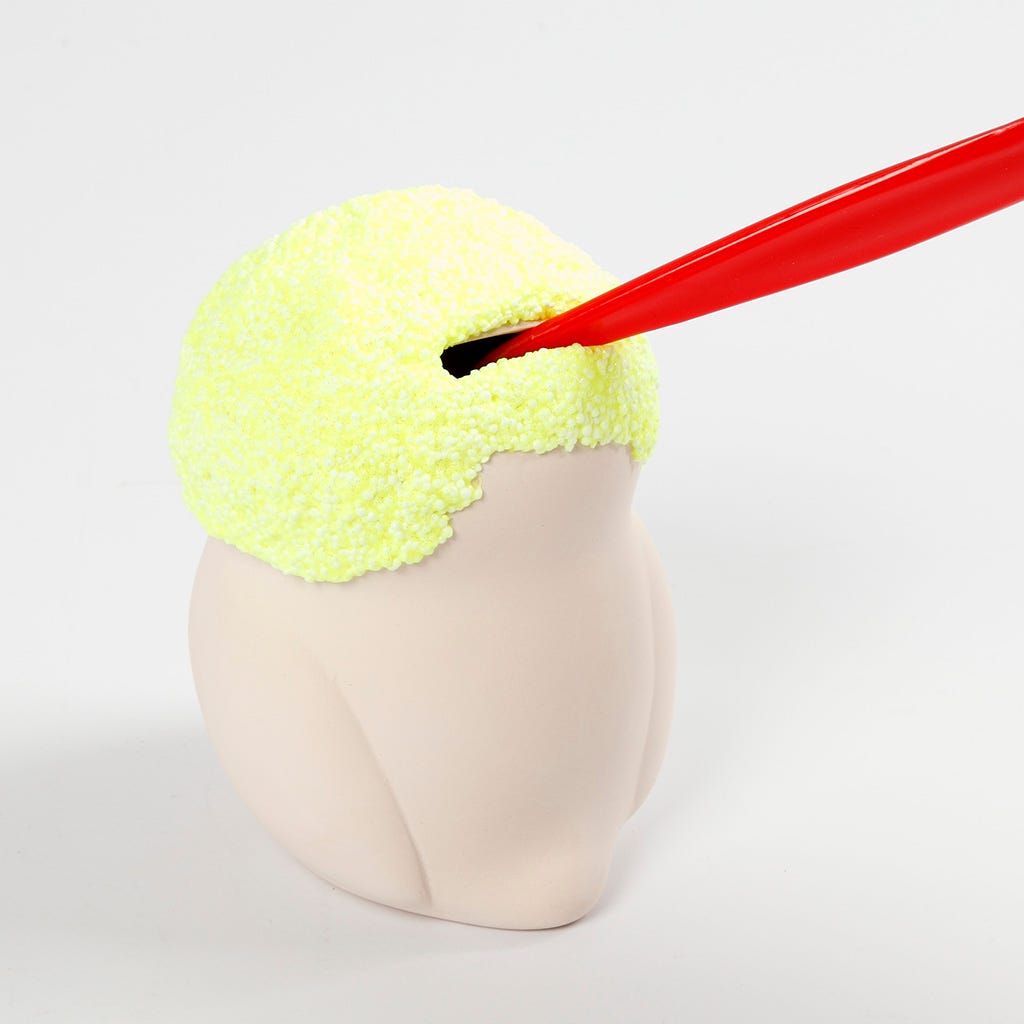 2
Remember not to cover the money box slot. Cover the entire surface with Foam Clay in different colours.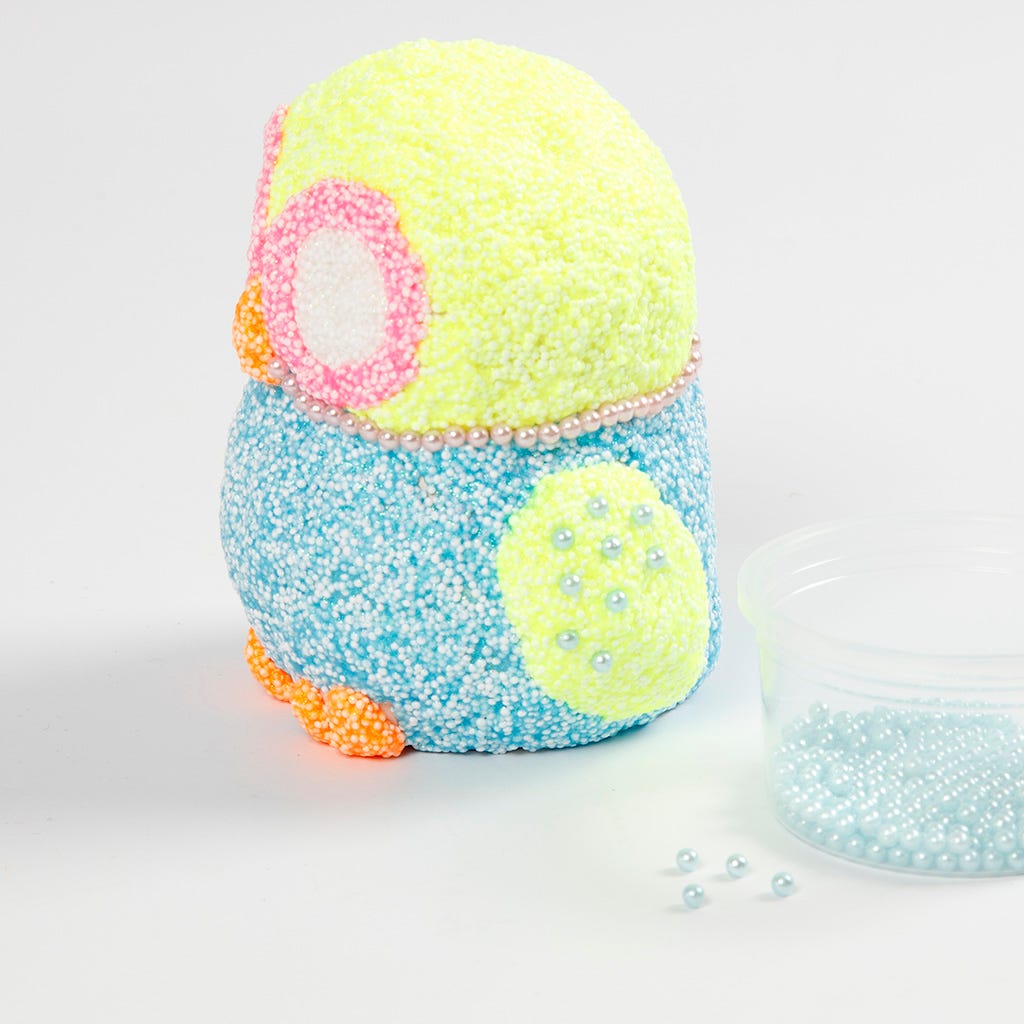 3
Push some of the Pearl Clay beads onto the still damp Foam Clay.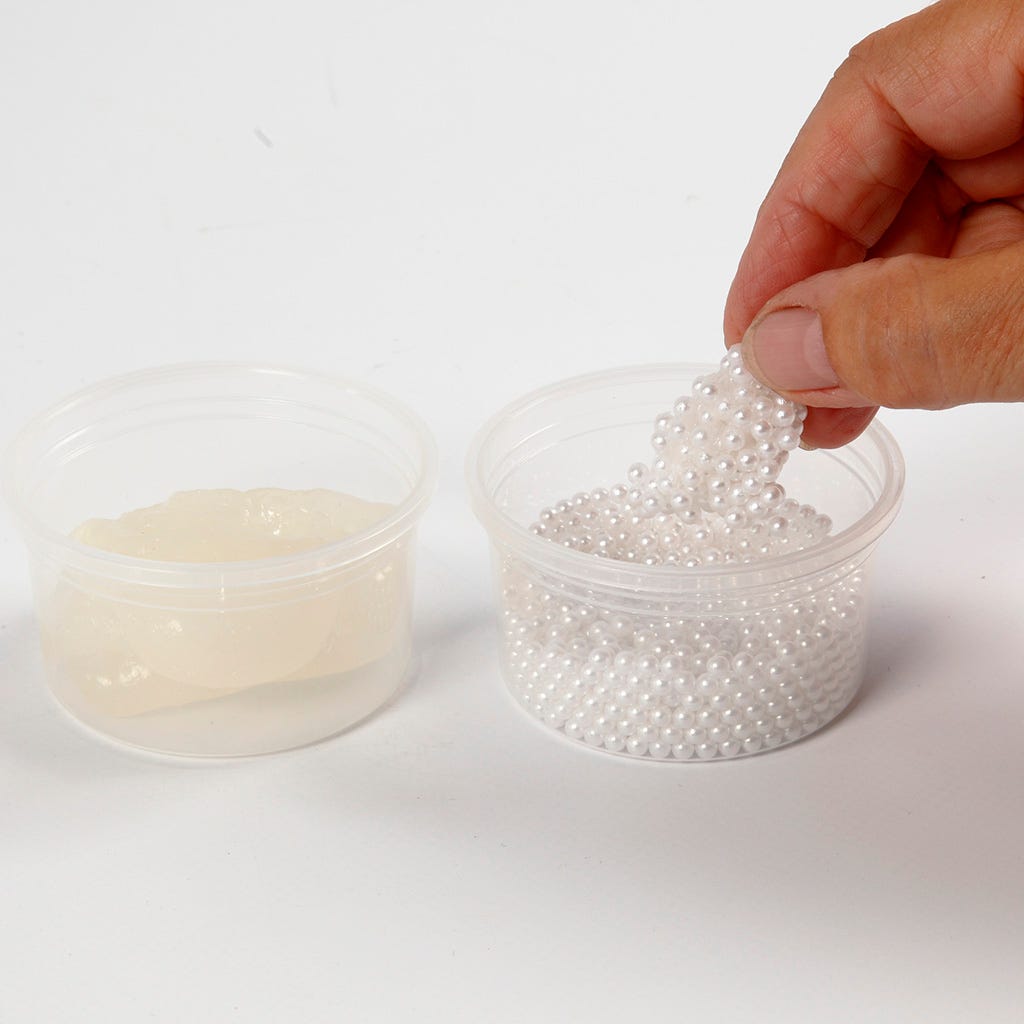 4
Mix the transparent modelling gel (glue) with the Pearl Clay beads (divide the supplied tub of modelling gel into three equal size portions and mix each portion with a tub of beads).
5
Model a beak and decorate further with Pearl Clay. The modelling gel dries to a completely dry surface.