Easter Chicks made from Polystyrene Eggs and Silk Clay
Make your own Easter chicks and Easter eggs from polystyrene eggs decorated with Silk Clay. The chicks may be decorated further as Easter bunnies, ninjas or fairies with glitter glue, sequins, feathers and fairy wings.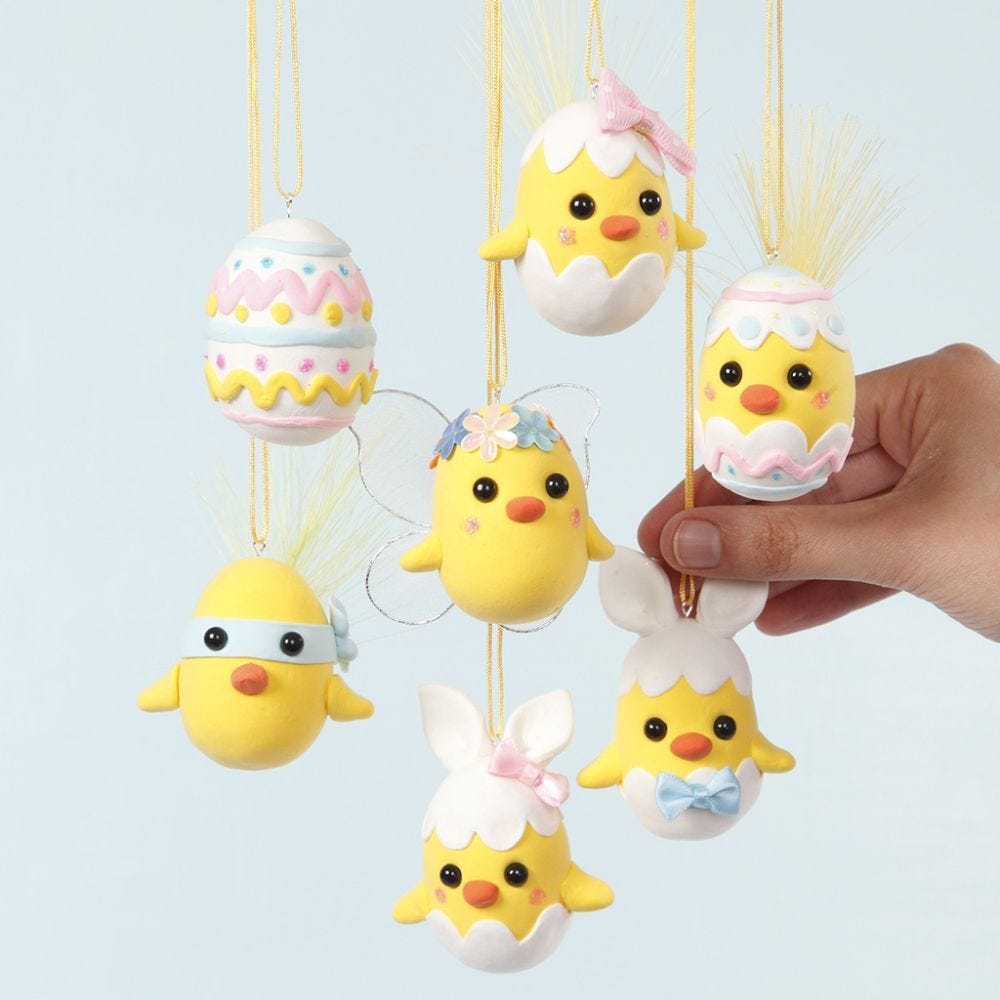 How to do it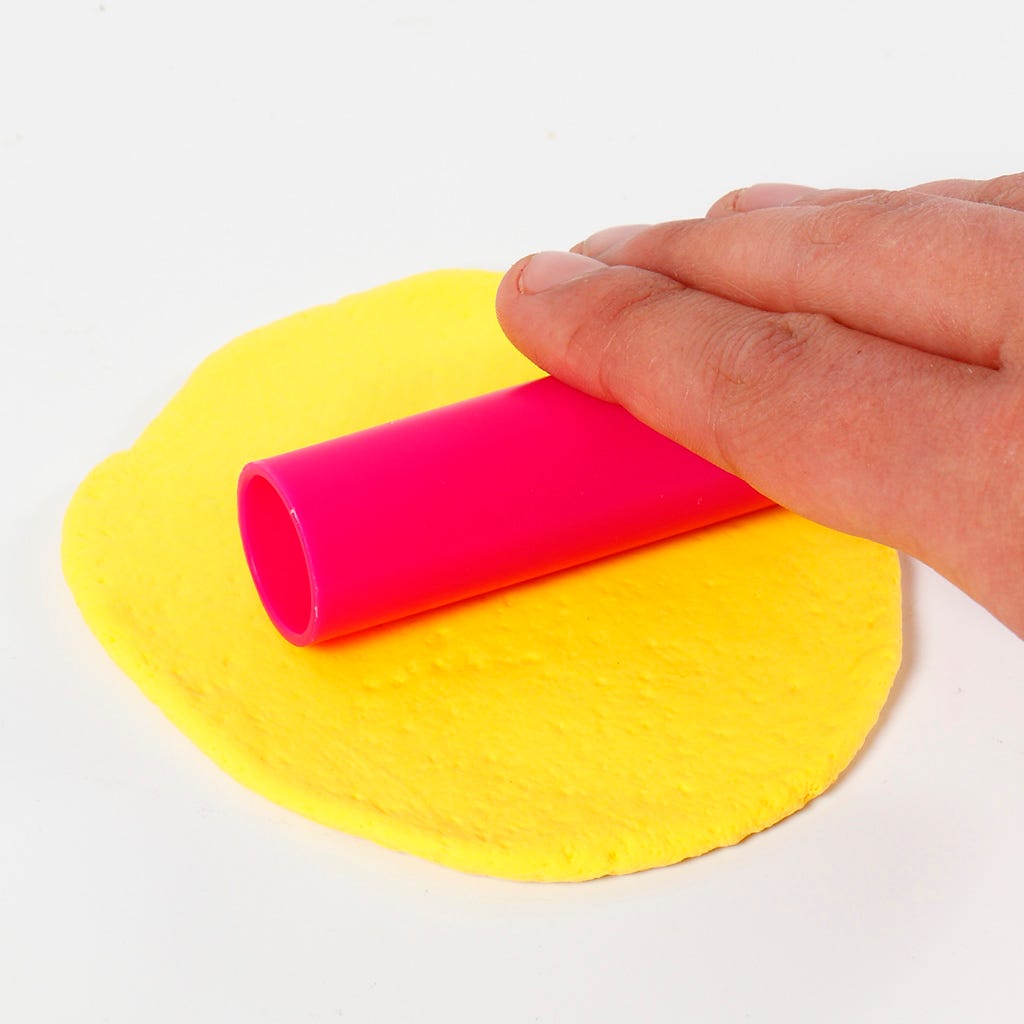 1
Roll out the Silk Clay flat using a small rolling pin.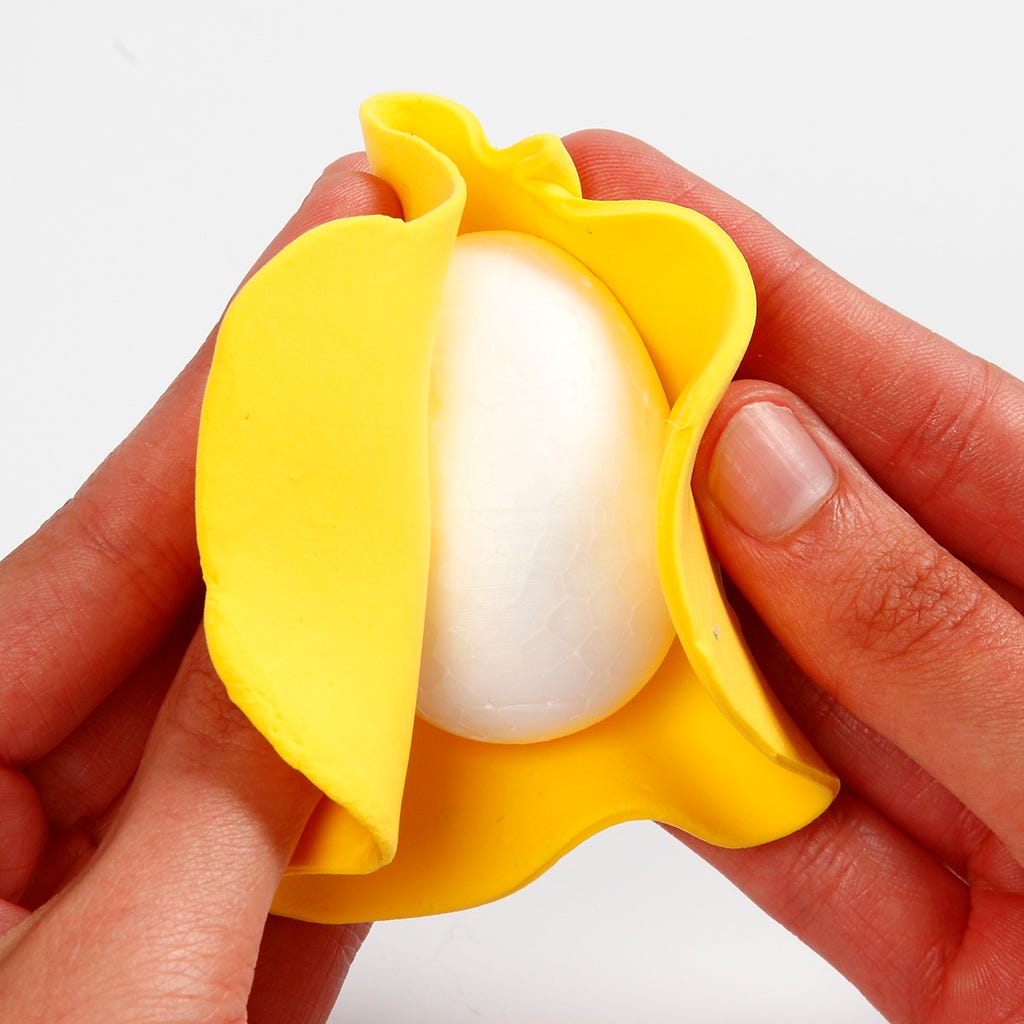 2
Cover the polystyrene egg with Silk Clay by lightly pressing it onto the egg.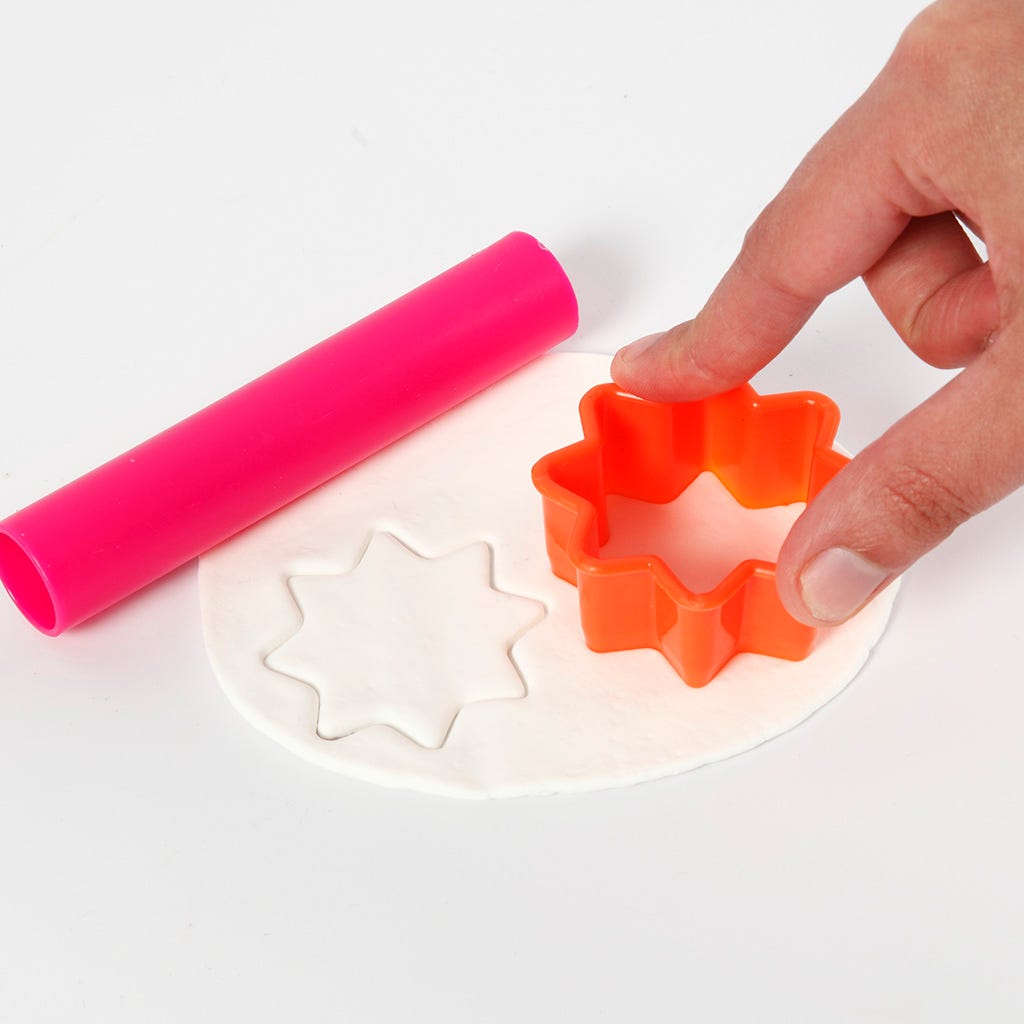 3
Roll out white Silk Clay flat and cut out two star shapes with a shape cutter.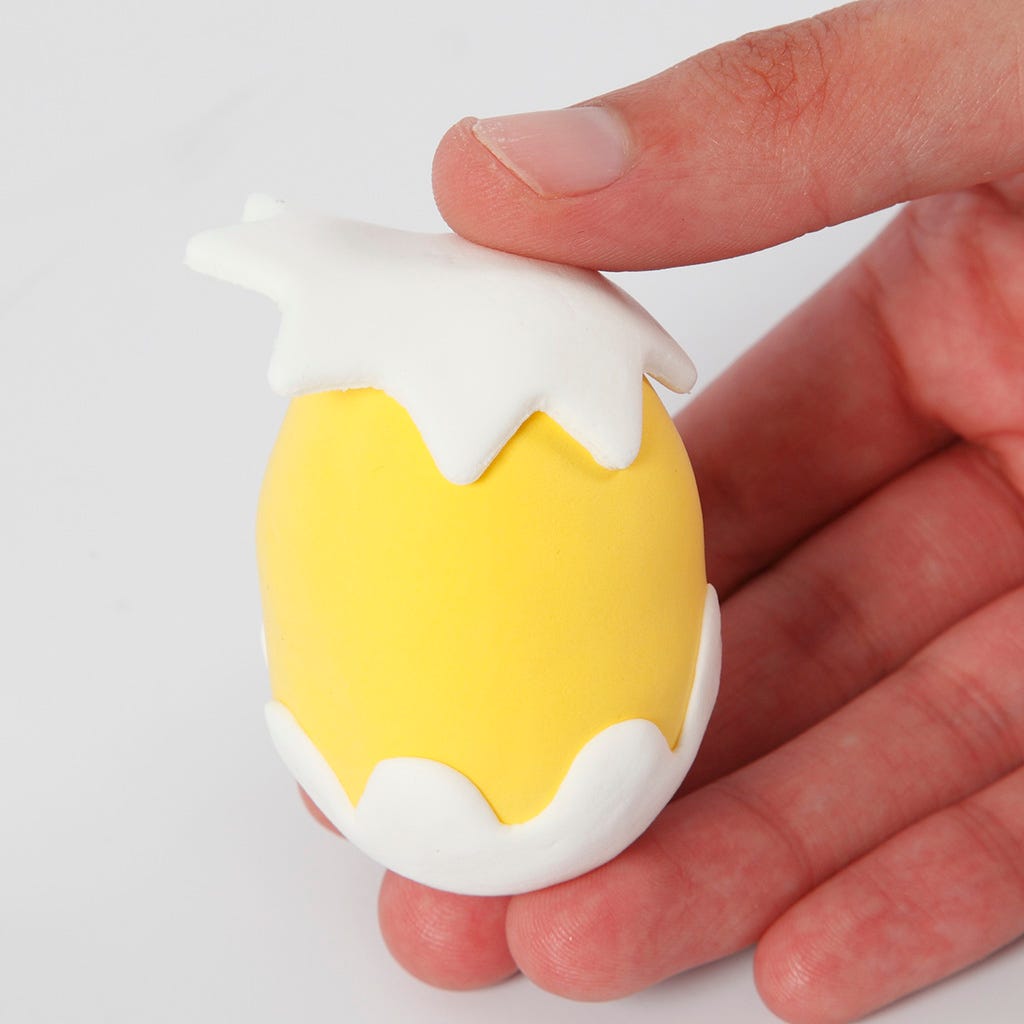 4
Cover the top and the bottom of the egg with the white cut-out Silk Clay shapes.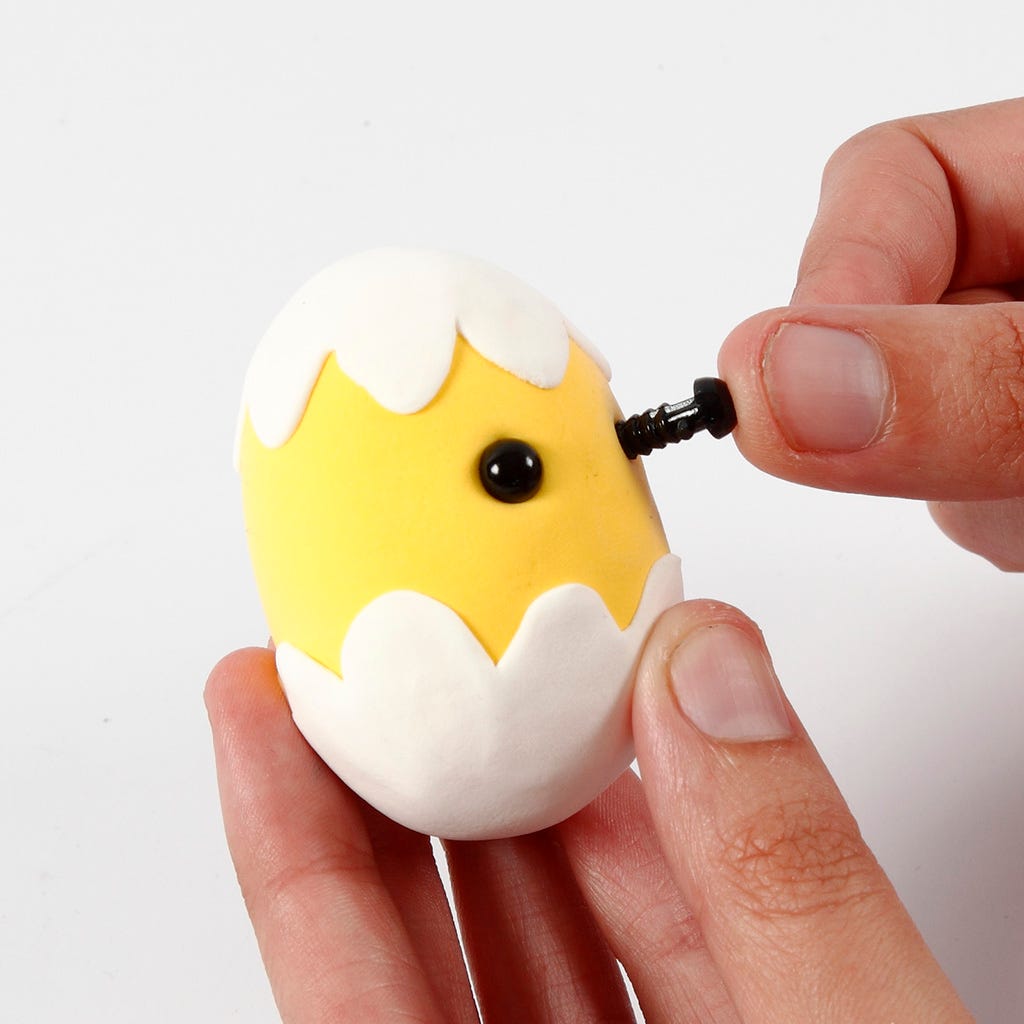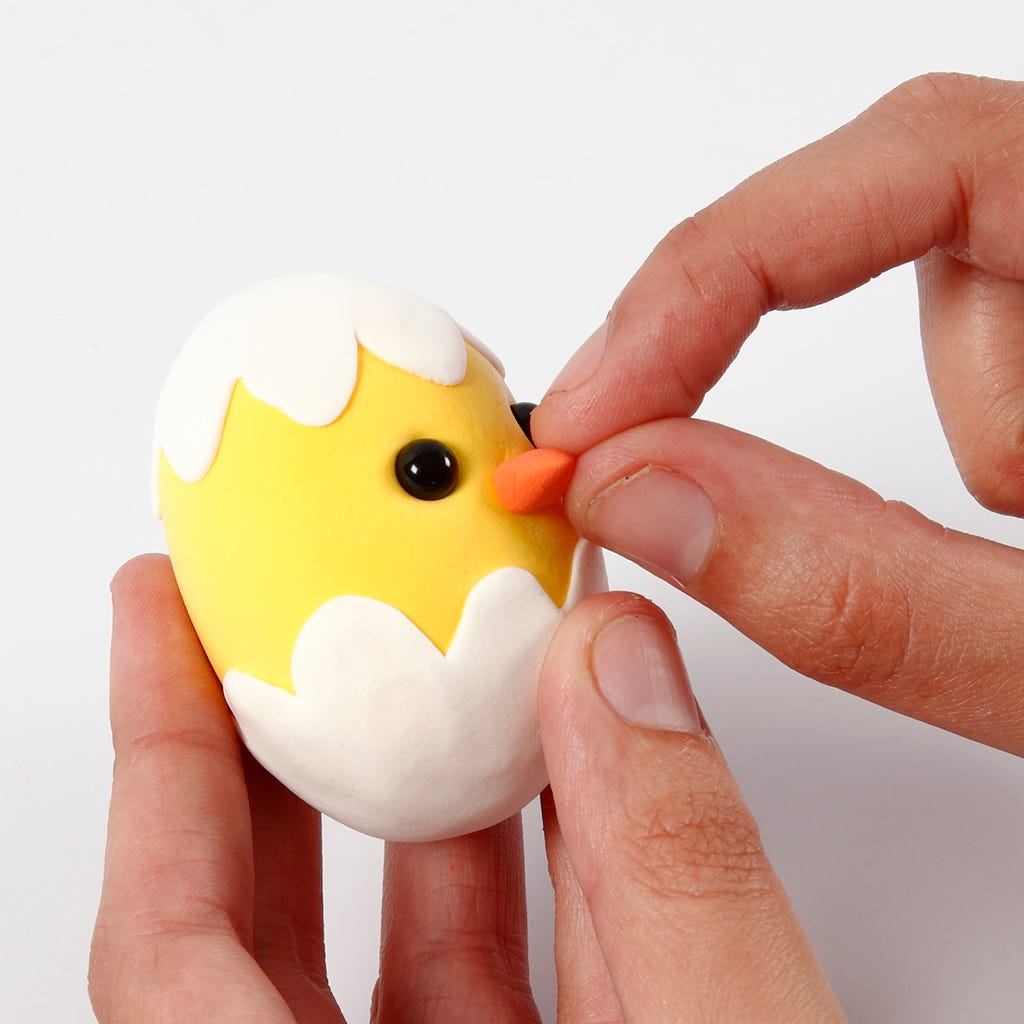 6
Model a small beak from a small piece of orange Silk Clay and attach.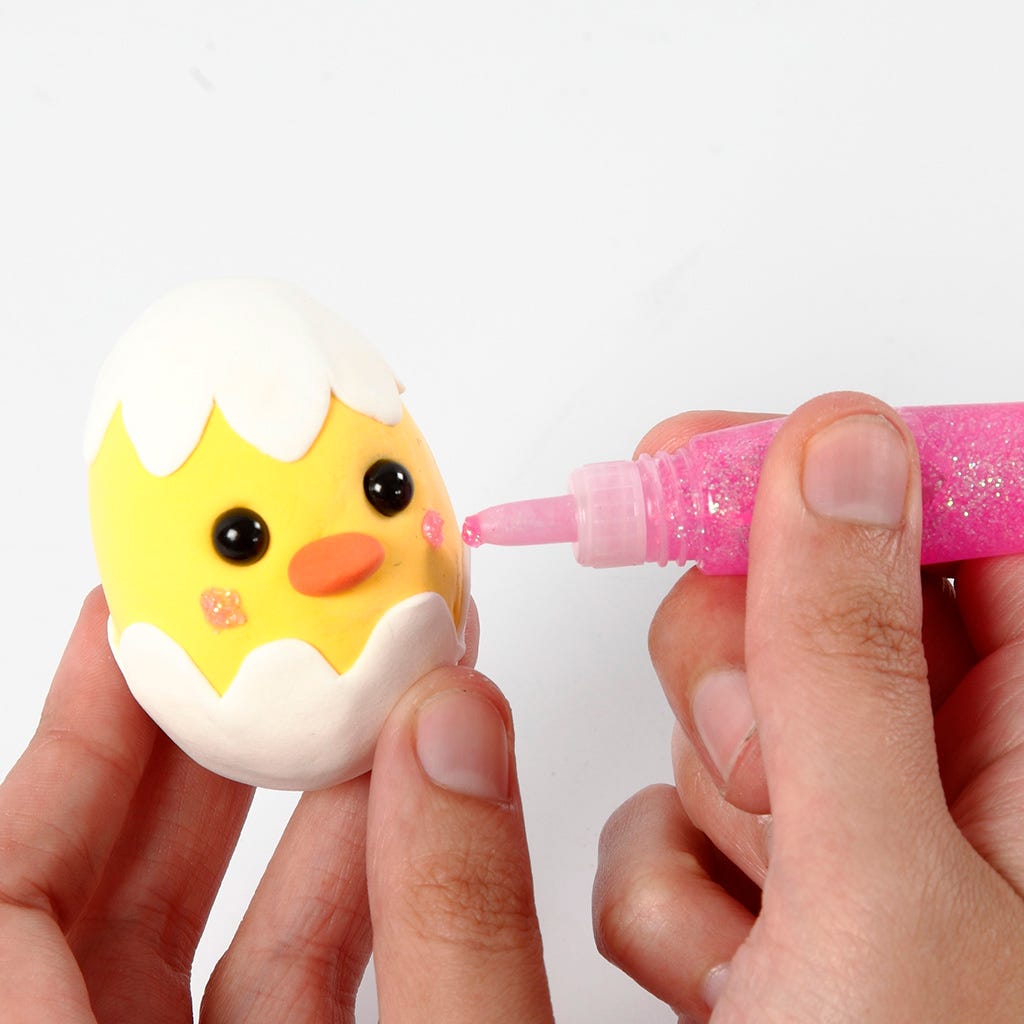 7
Apply pink glitter glue dots for the cheeks.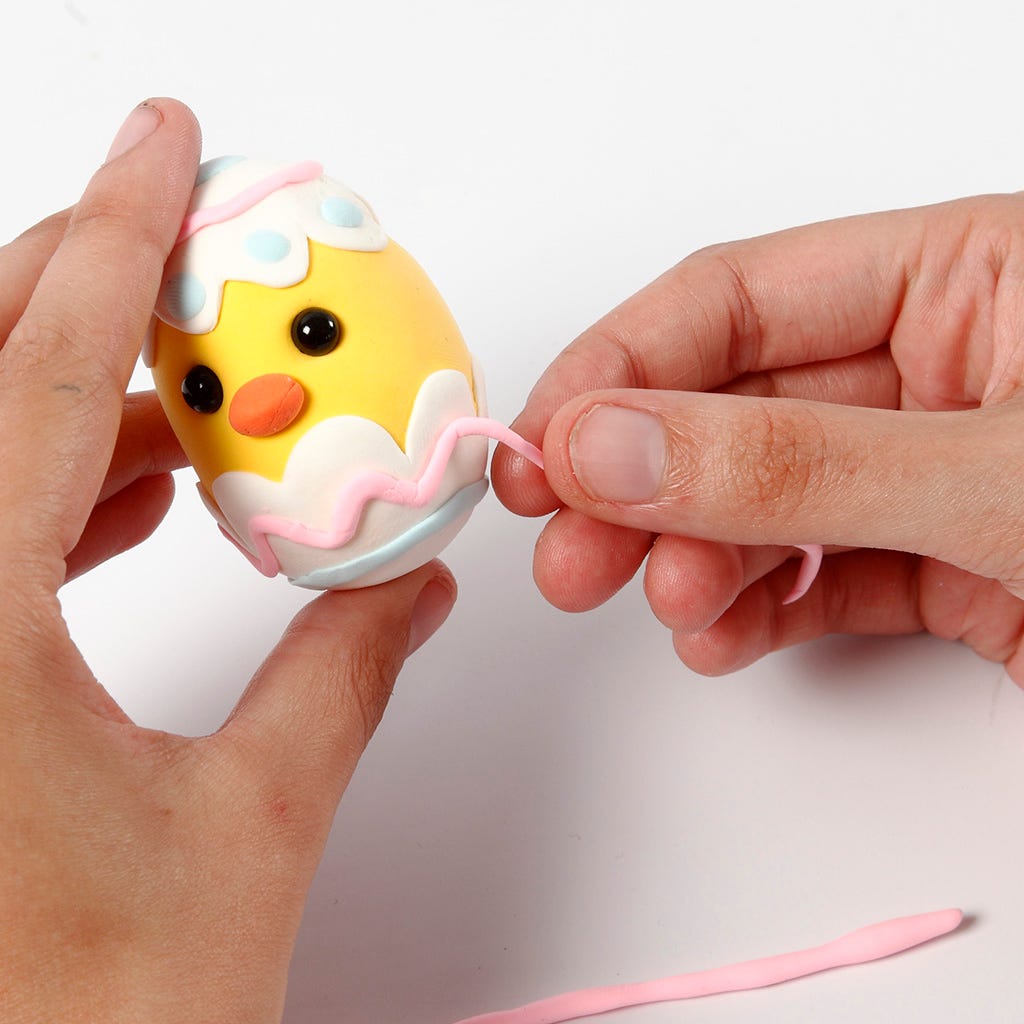 8
Decorate the egg further with long thin rolled Silk Clay sausages.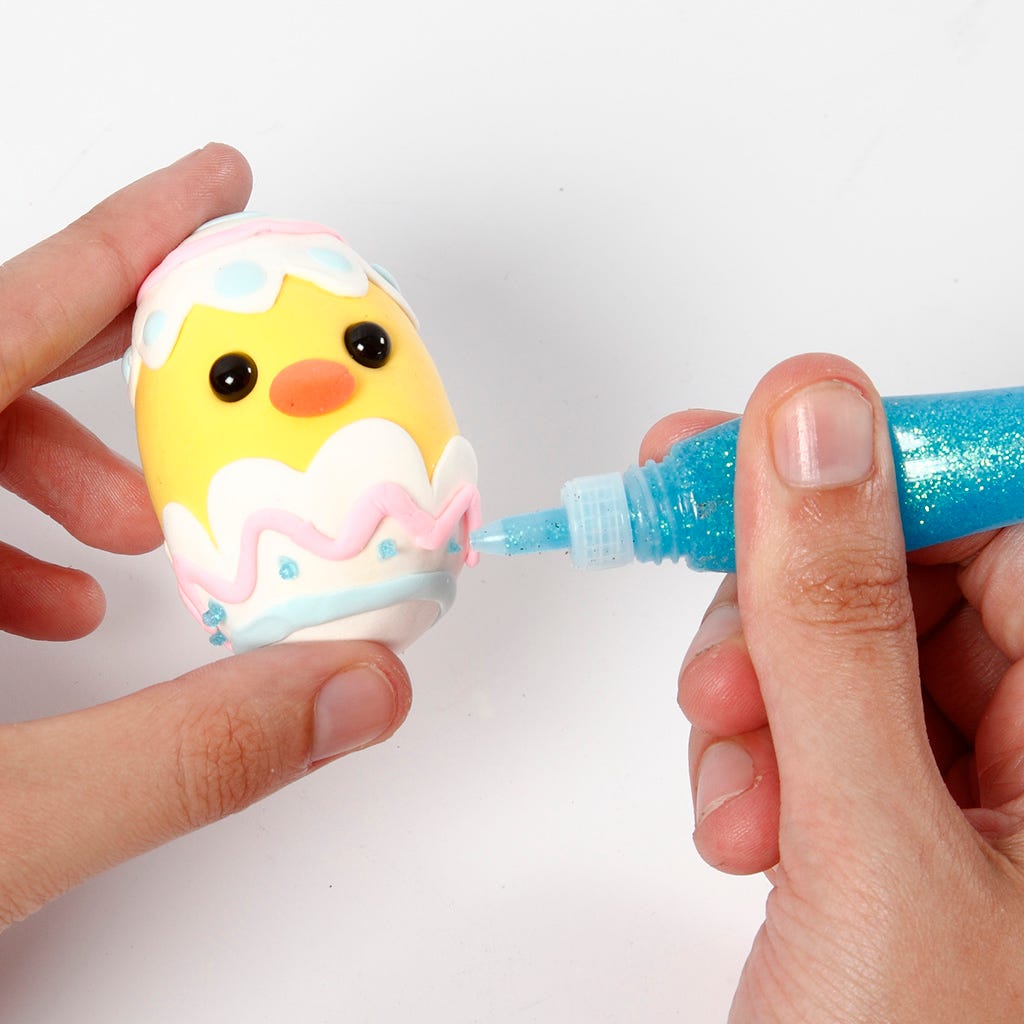 9
Decorate the egg further with glitter glue dots.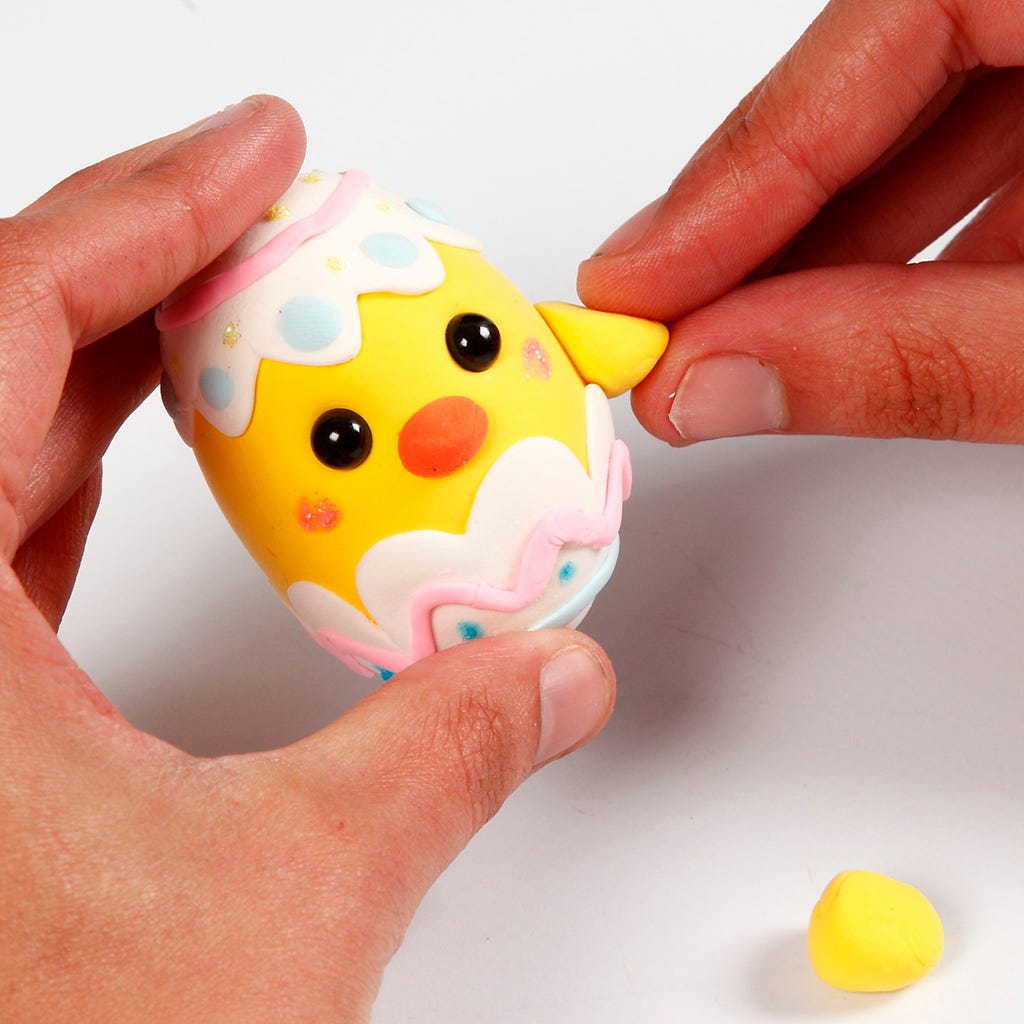 10
Model wings from Silk Clay and attach.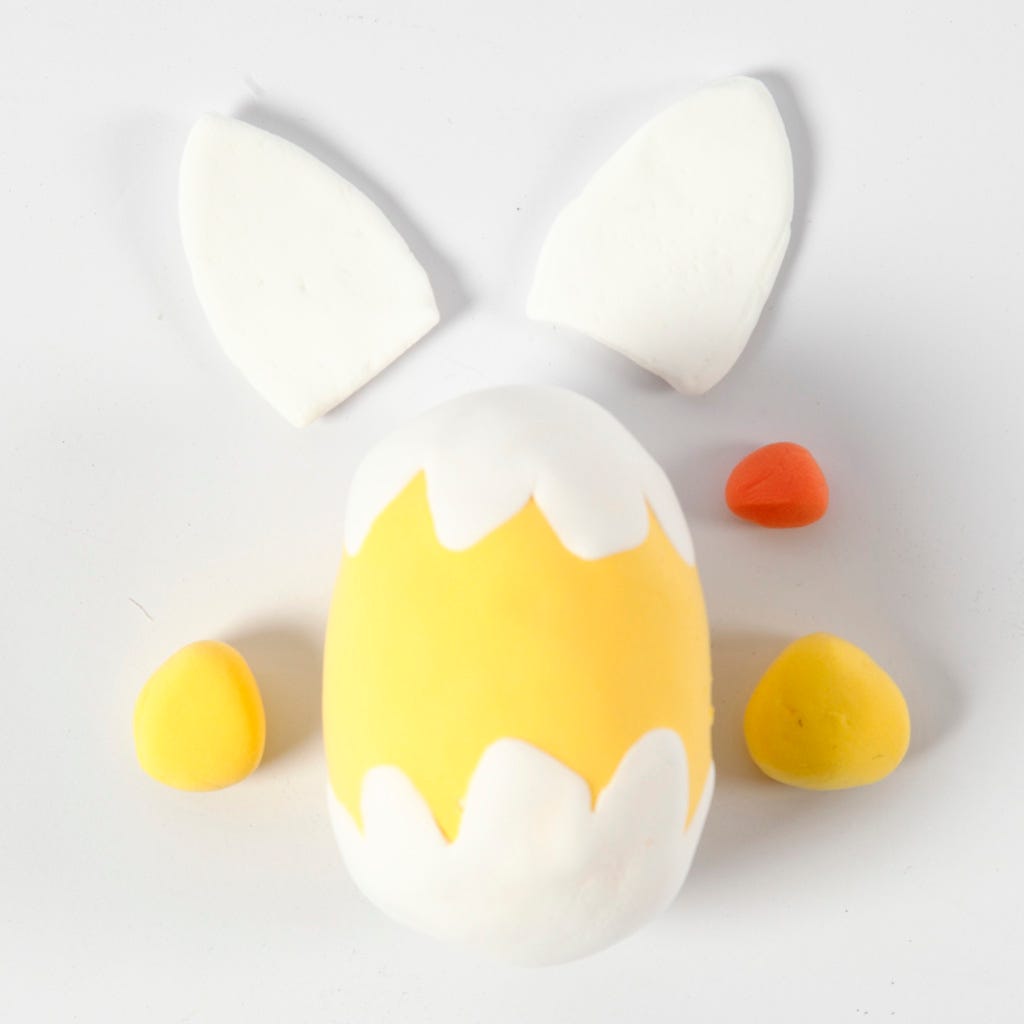 11
Transform an Easter chick into an Easter bunny with Silk Clay parts.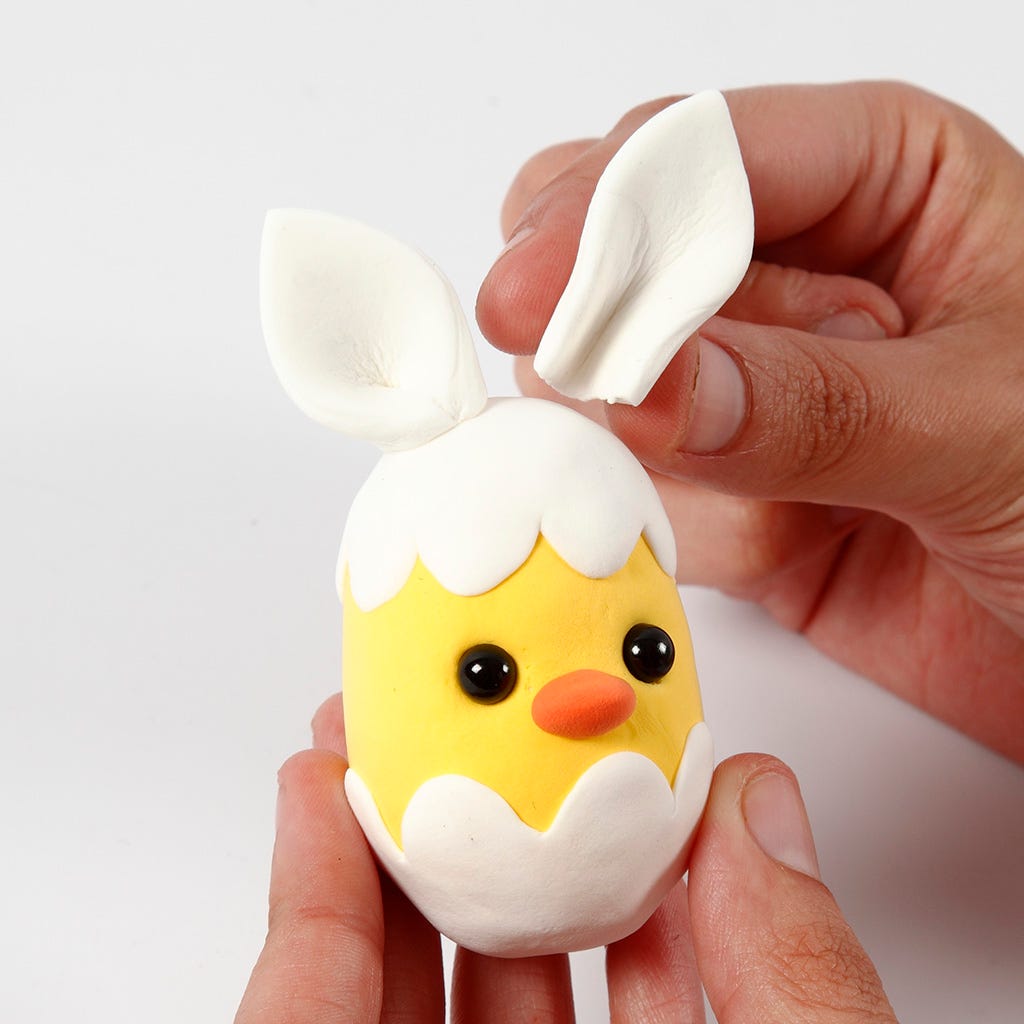 12
Attach the ears, wings, beak and eyes.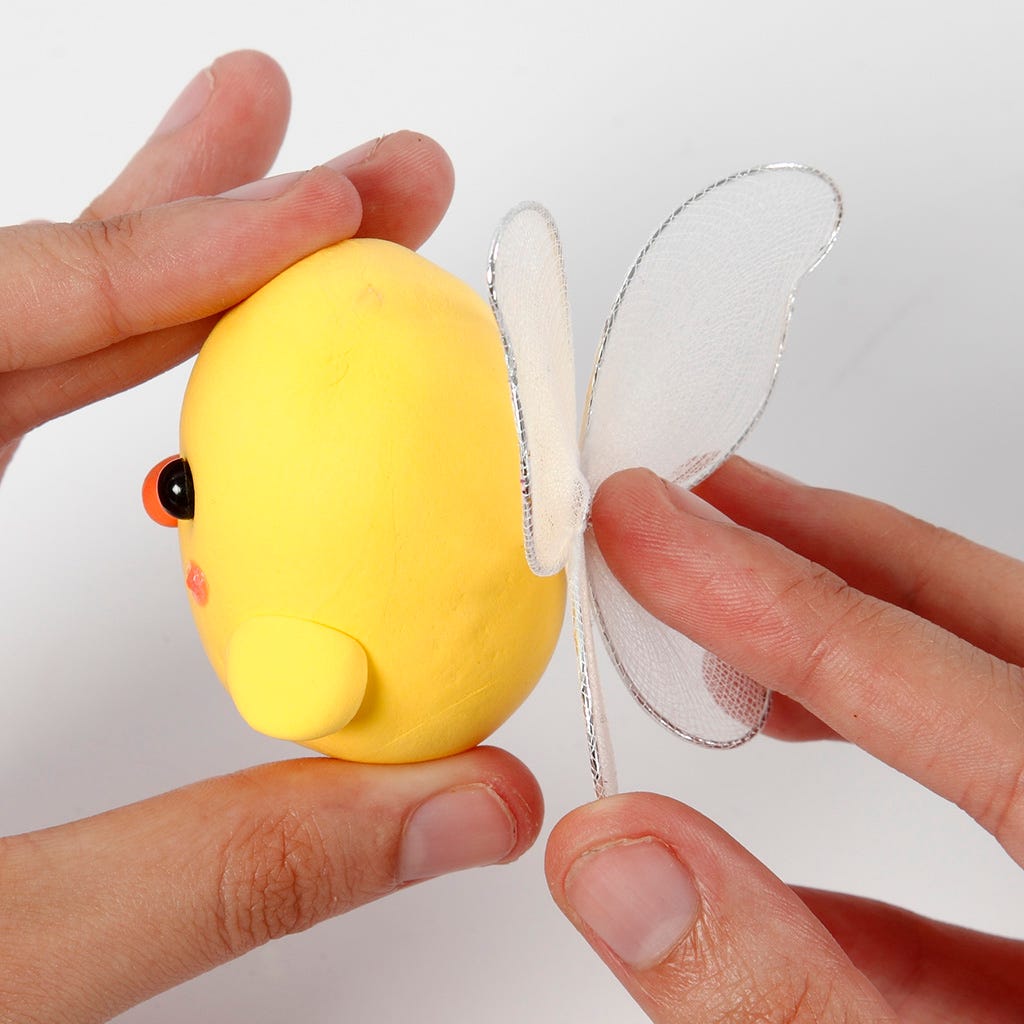 13
Dress up an Easter chick as a fairy with fairy wings which are pushed onto the back of the egg.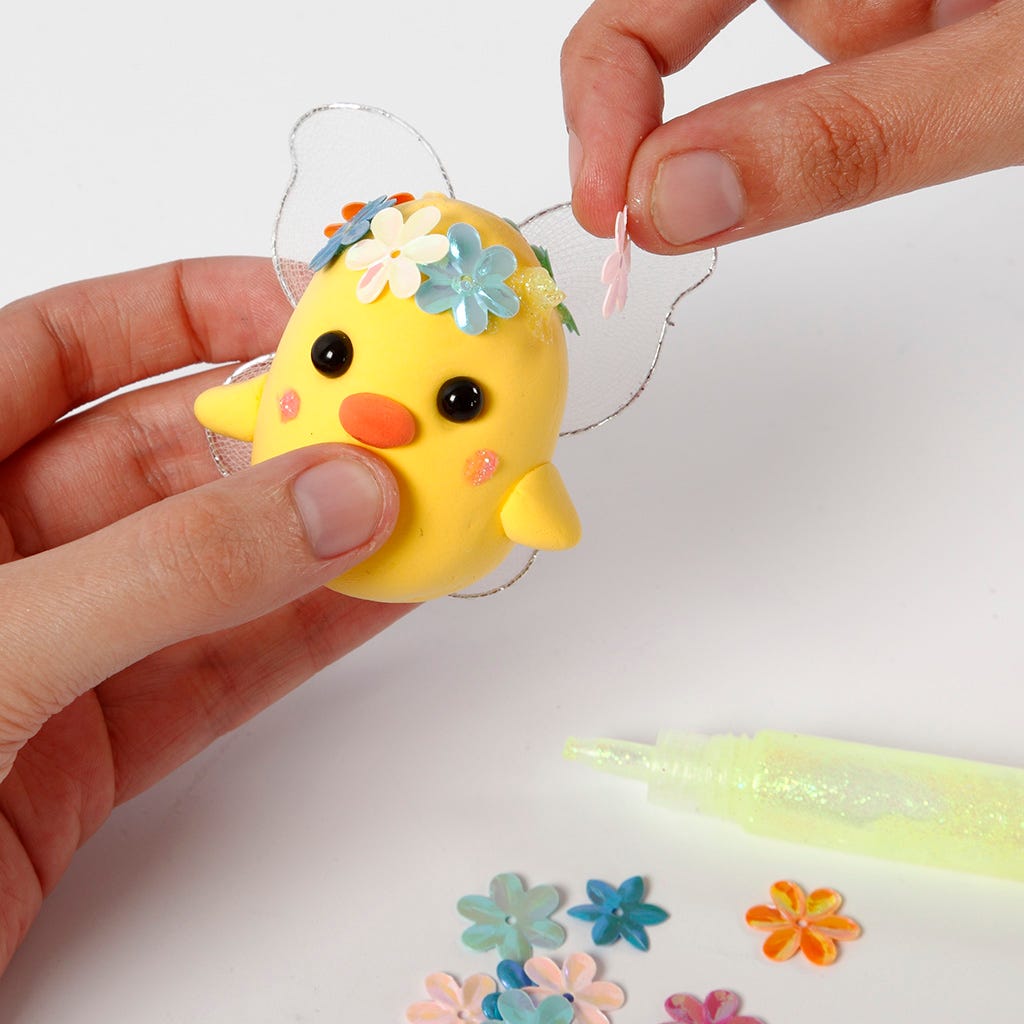 14
Sequins are attached with glitter glue like a wreath around the chick's head.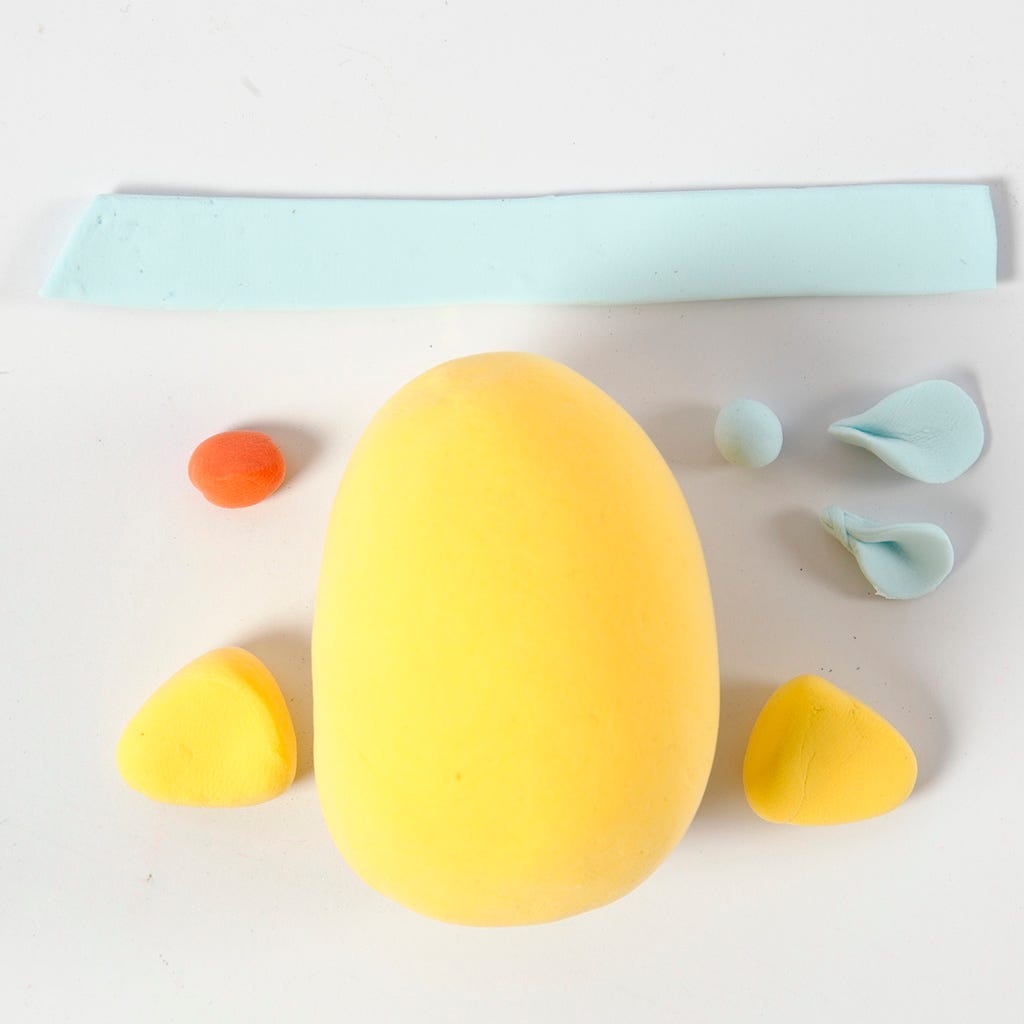 15
Make a Silk Clay ninja outfit for an Easter chick.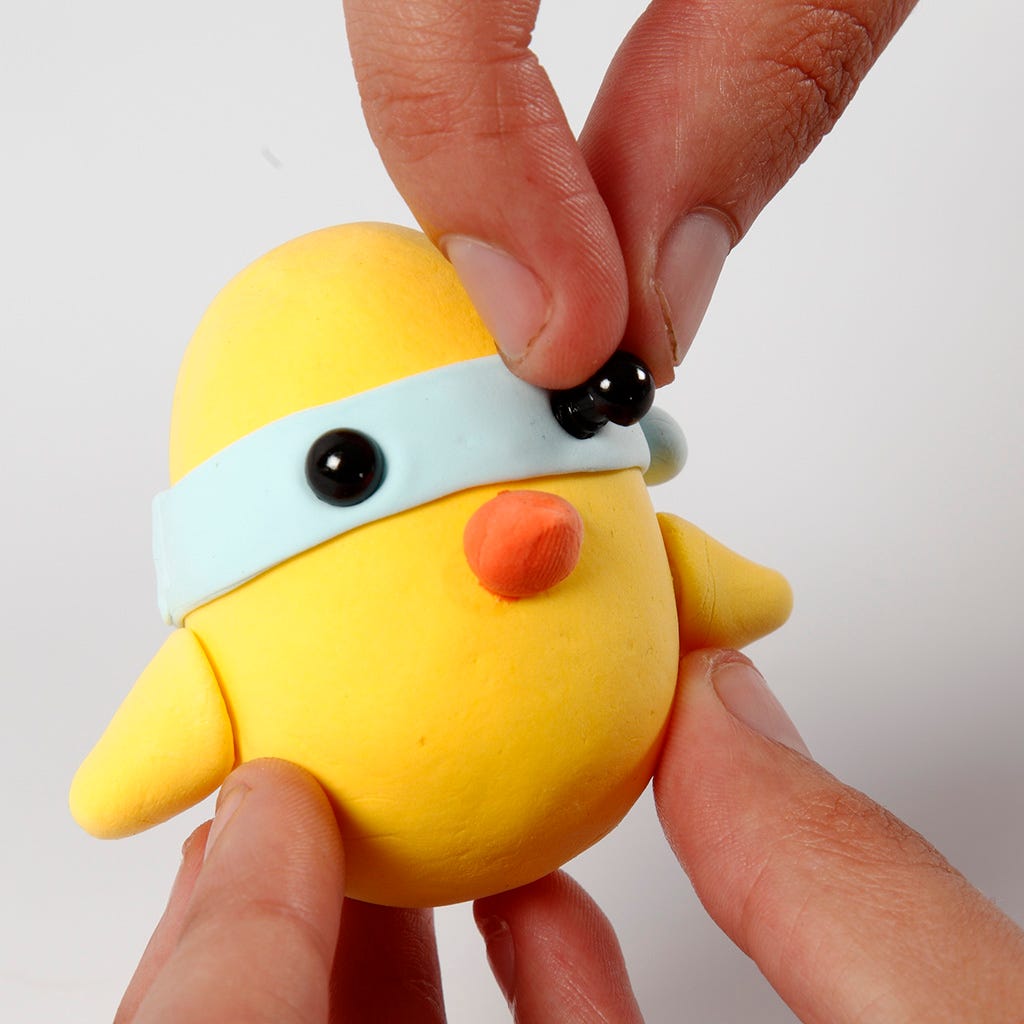 16
Push the Silk Clay parts onto the chick and push the eyes onto the head band.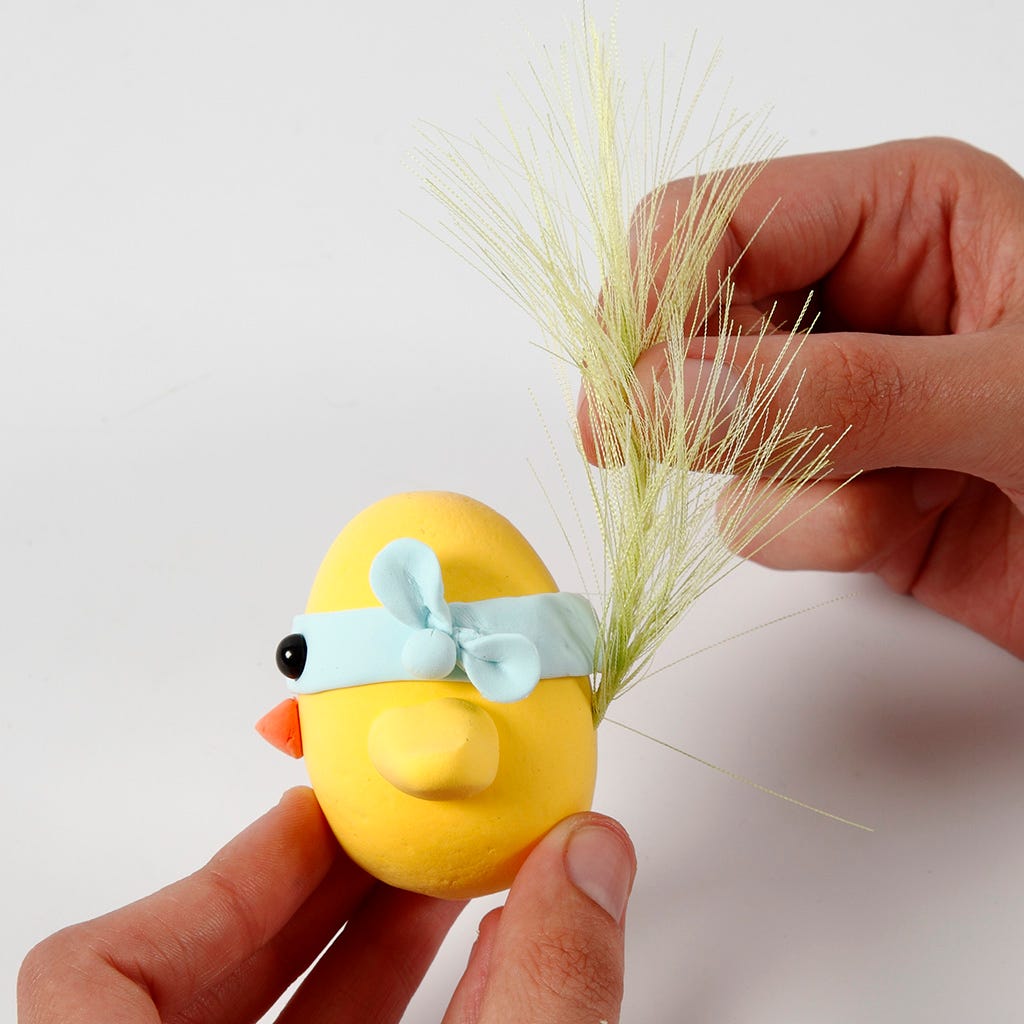 17
Push in a feather at the back for the chick's tail.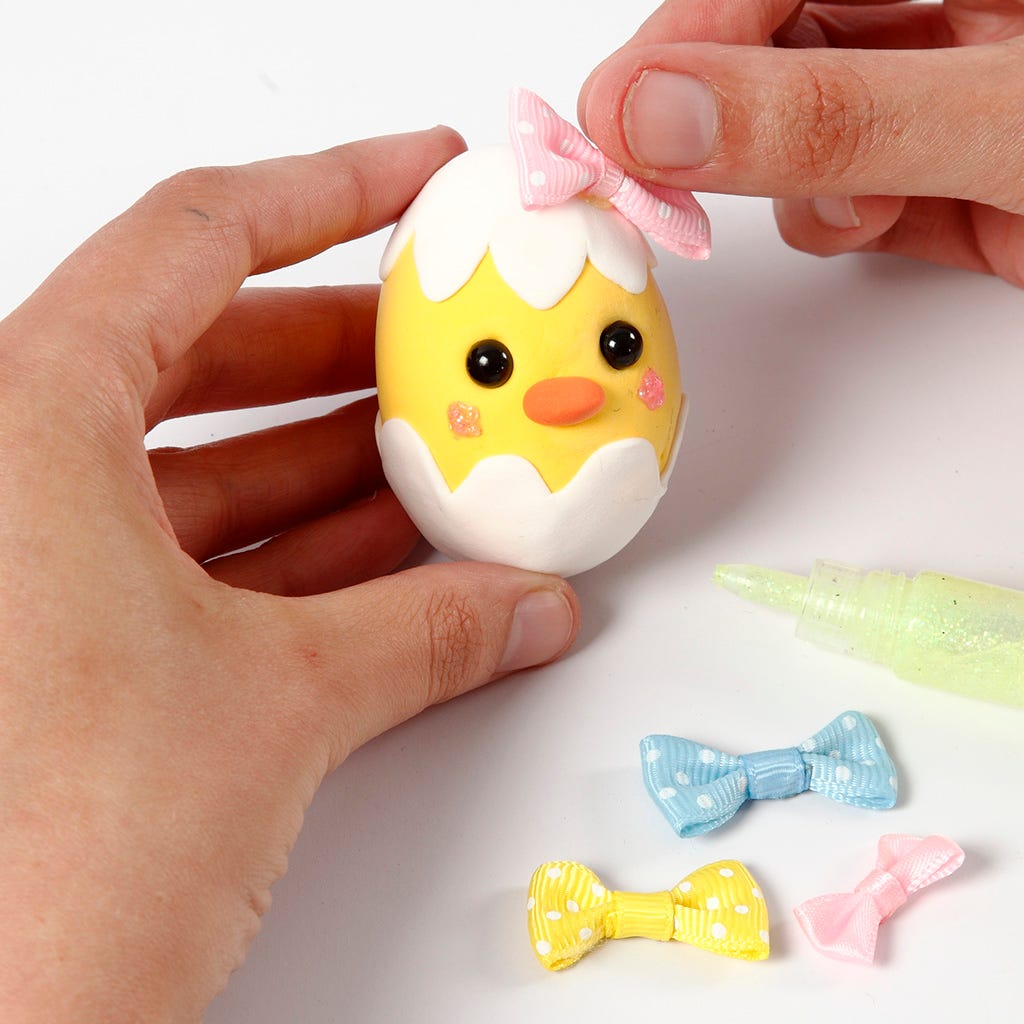 18
Attach small fabric bow ties using glitter glue for further decoration.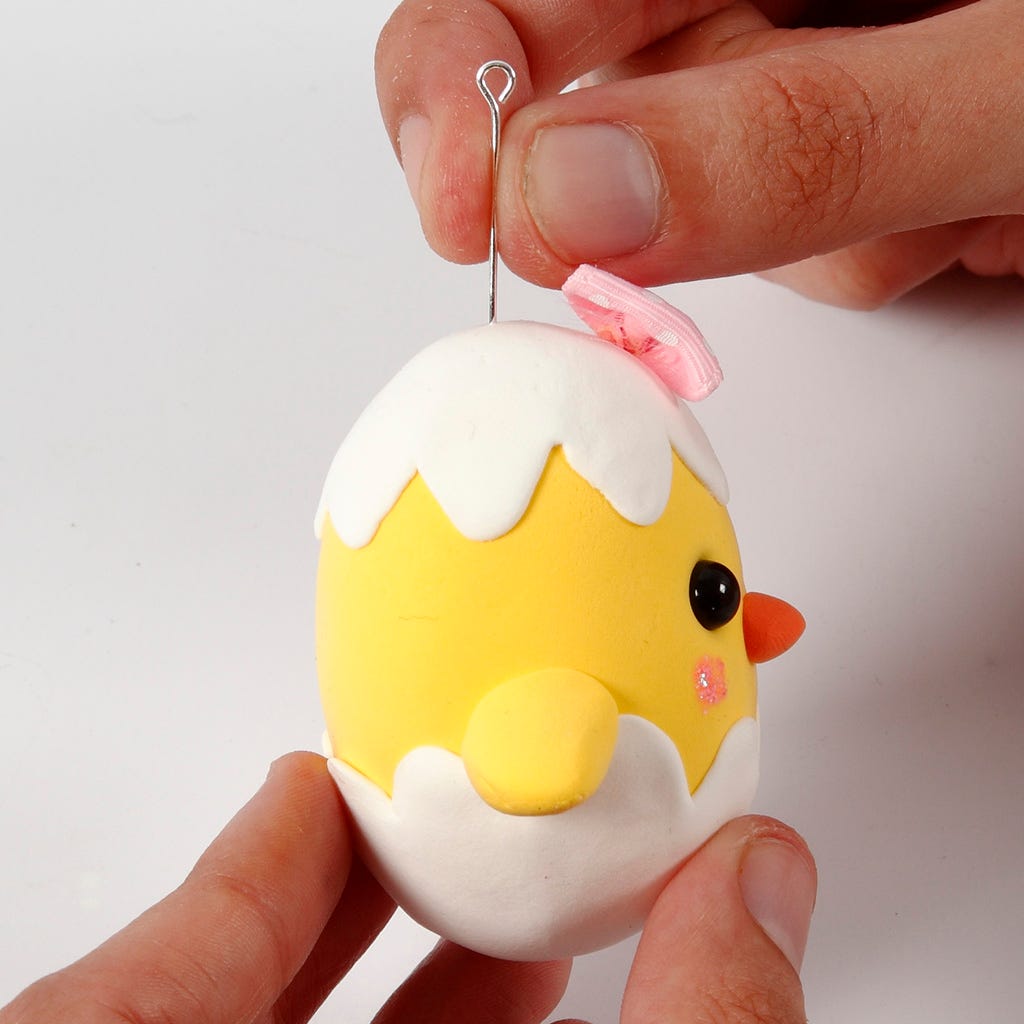 19
Attach an eye pin at the top of the chick's head for hanging.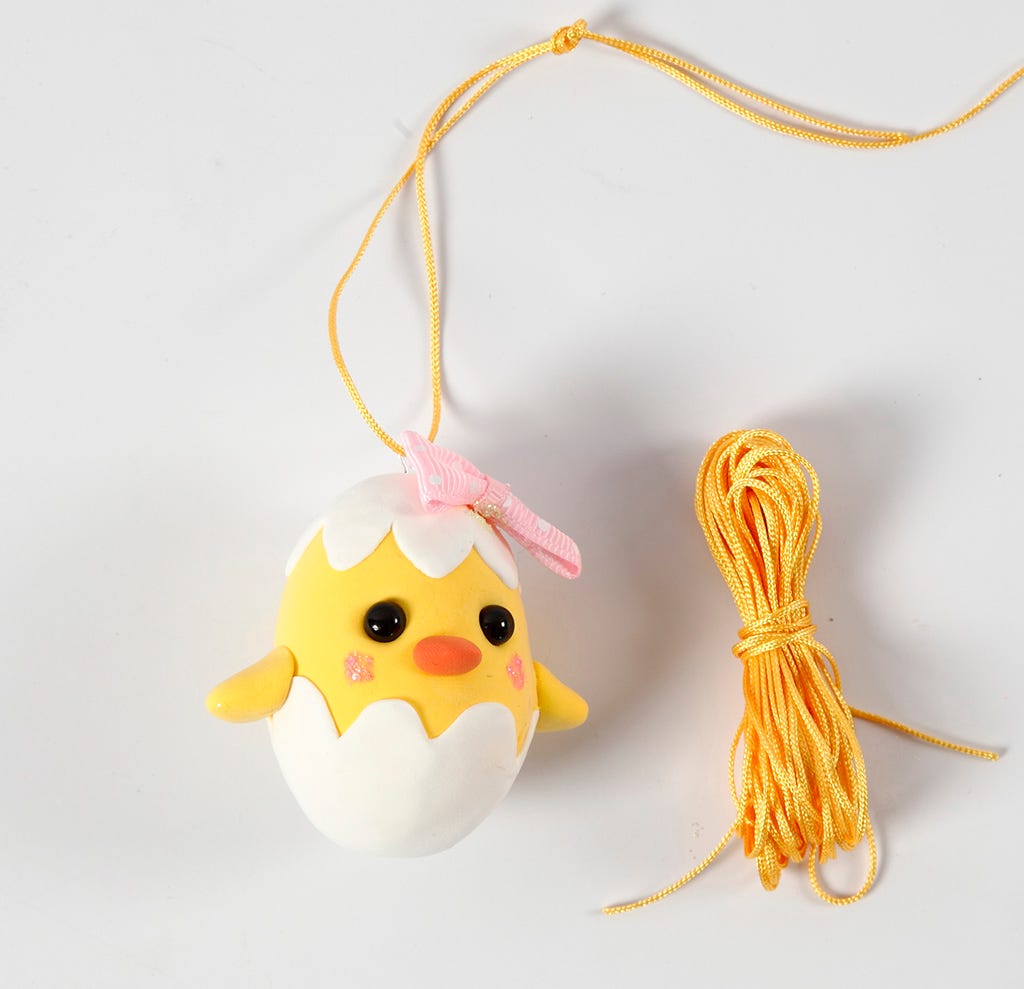 20
Thread a piece of gold thread through the loop. Cut and tie the thread at a suitable length.