A Wedding Invitation with Satin Ribbon and Manilla Tags decorated with Puffy Stickers
Make your own stylish wedding invitations with satin ribbon wrapped around them, finished with a bow and decorated with manilla tags and puffy stickers.
How to do it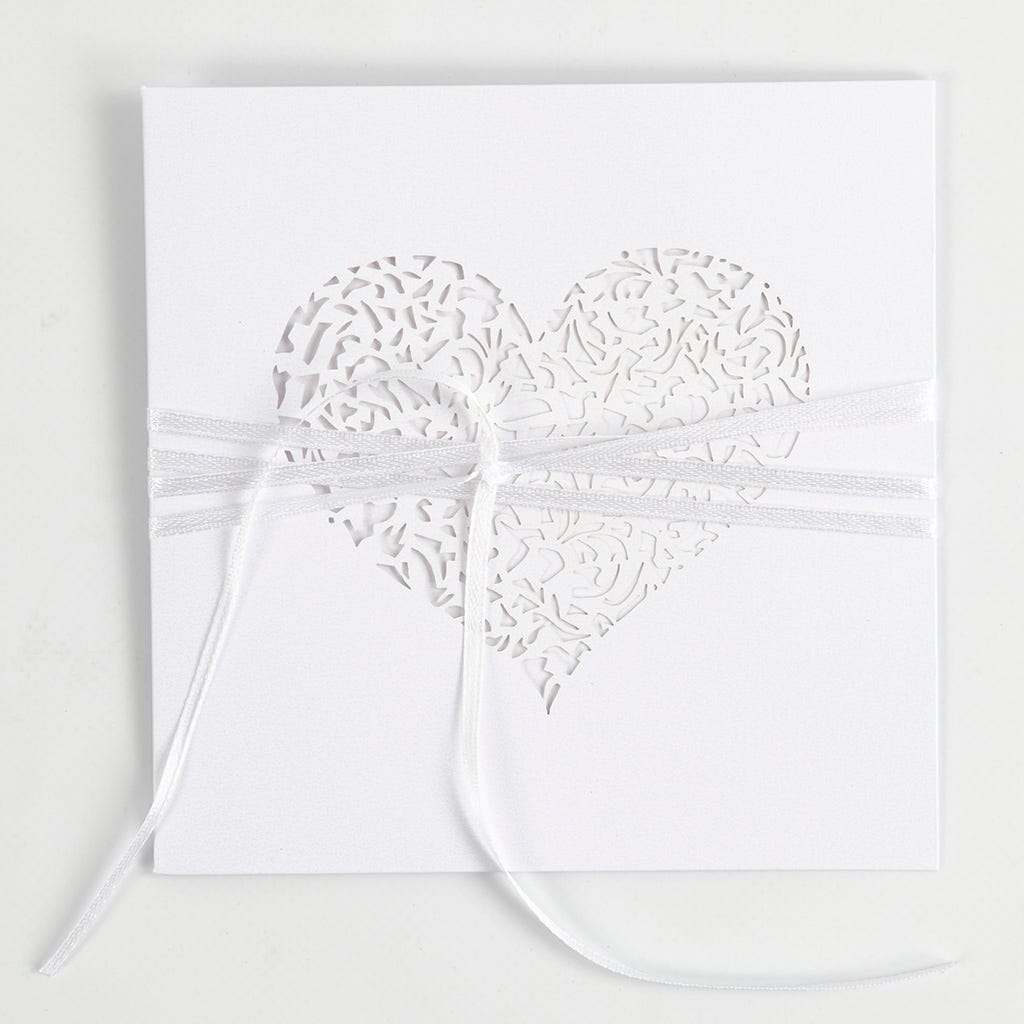 1
Tie a satin ribbon measuring approx. 120 cm four times around the invitation.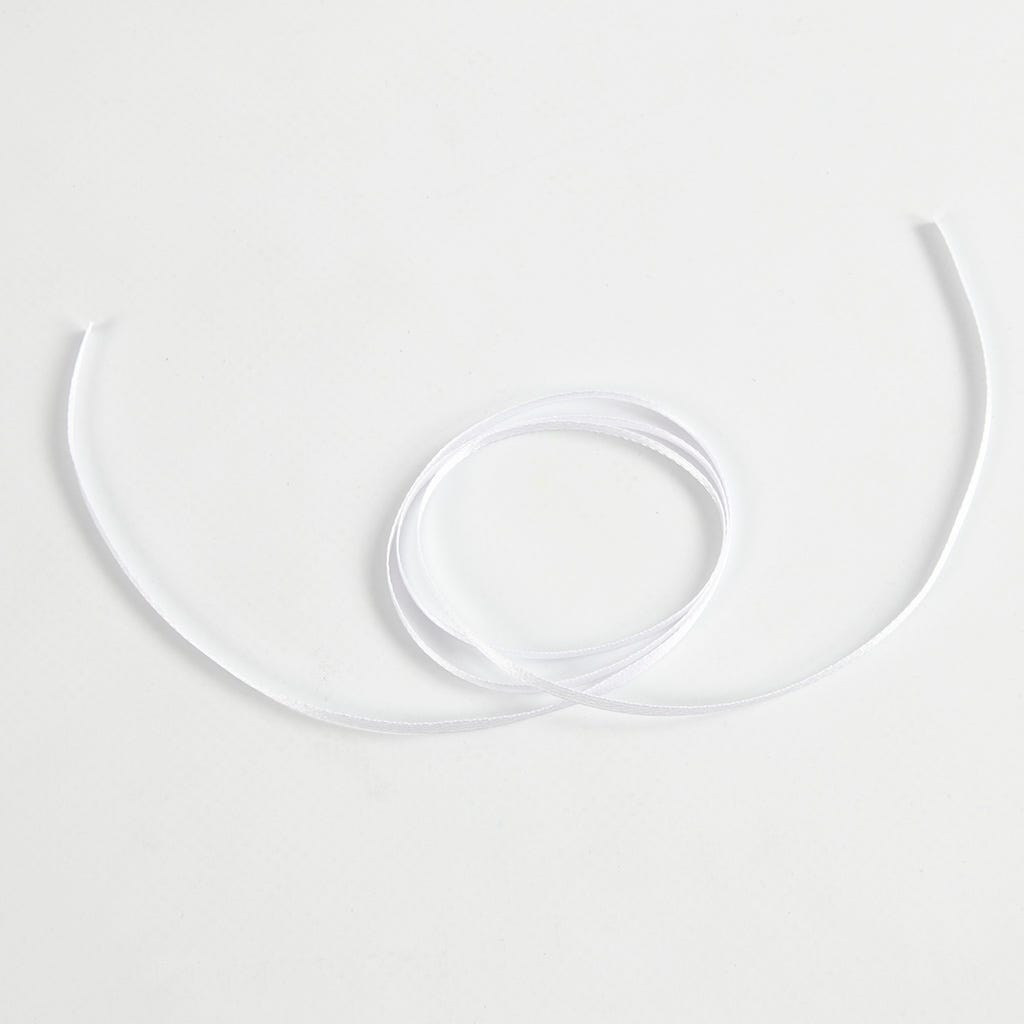 2
Make a bow by arranging a ribbon three times around in a circle as illustrated in the photo.
3
Gather both ends in the middle and tie them together to finish the bow.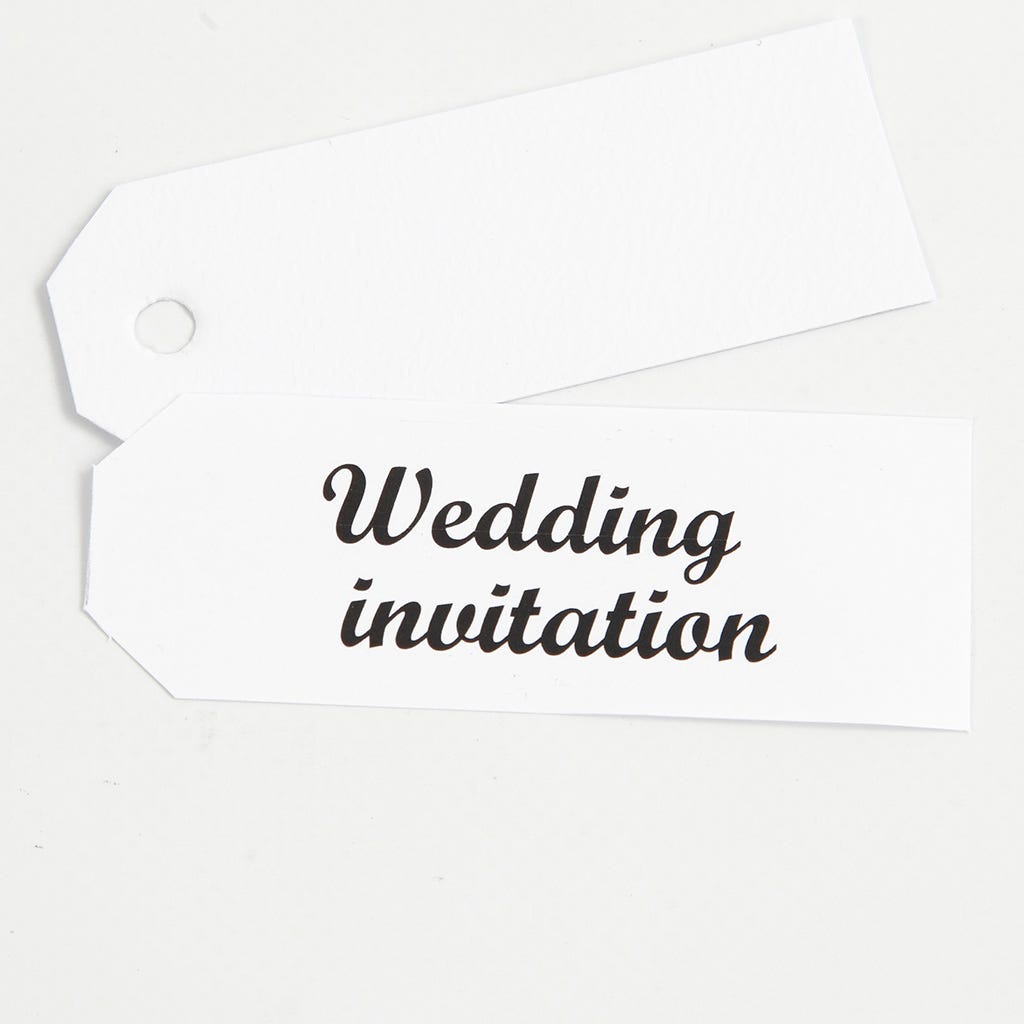 4
Print out your text and cut it out as a manilla tag following the template attached as a PDF file on this page.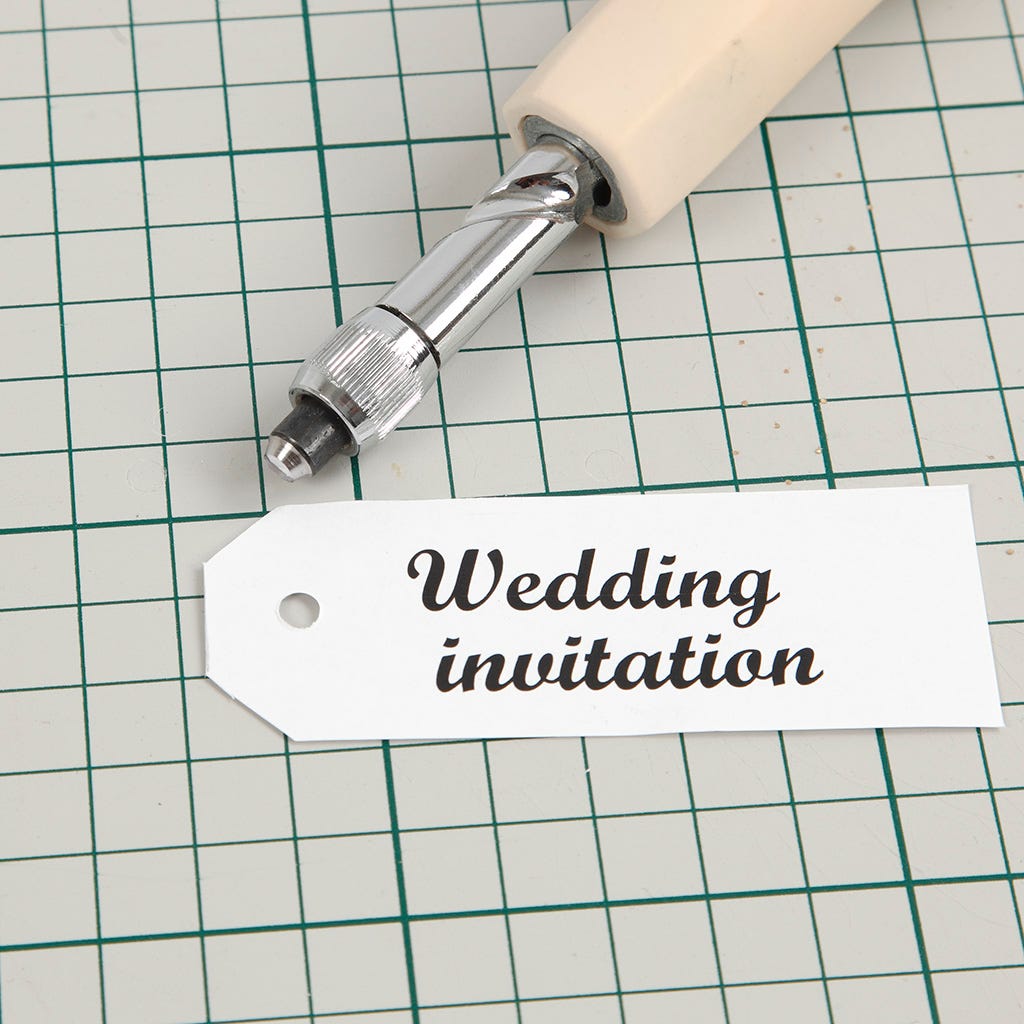 5
Make a hole in your cut-out manilla tag and a white manilla tag at the same time using a screw punch.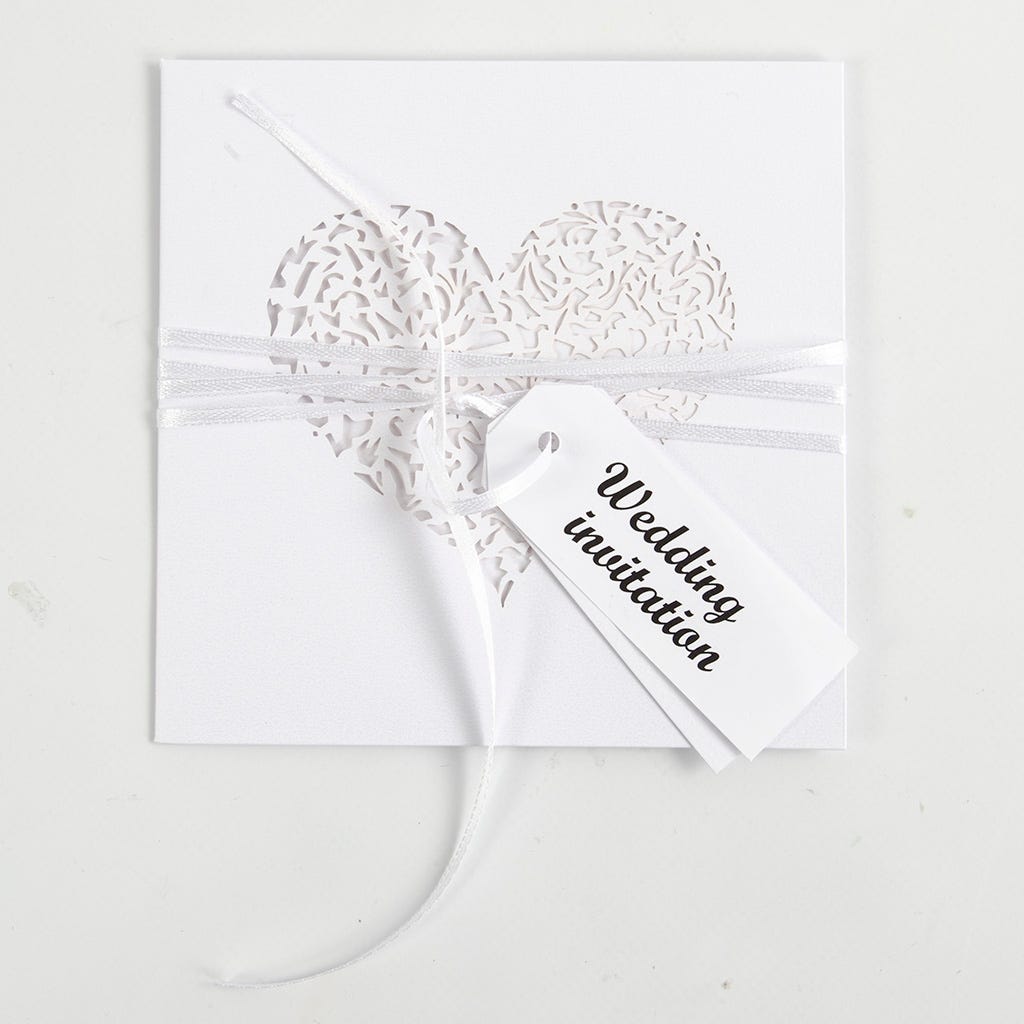 6
Tie both manilla tags onto the wedding invitation.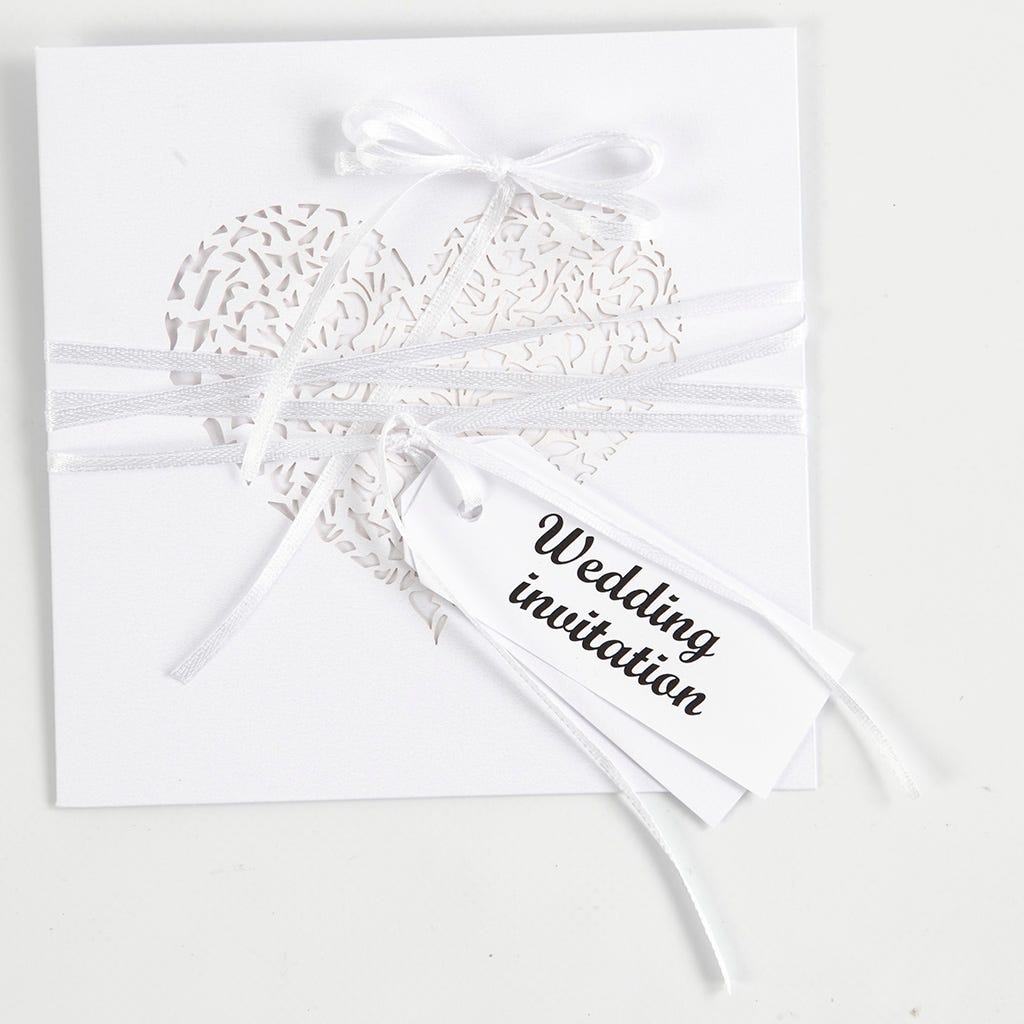 7
Tie the bow onto the ribbon, pulling the ribbon together.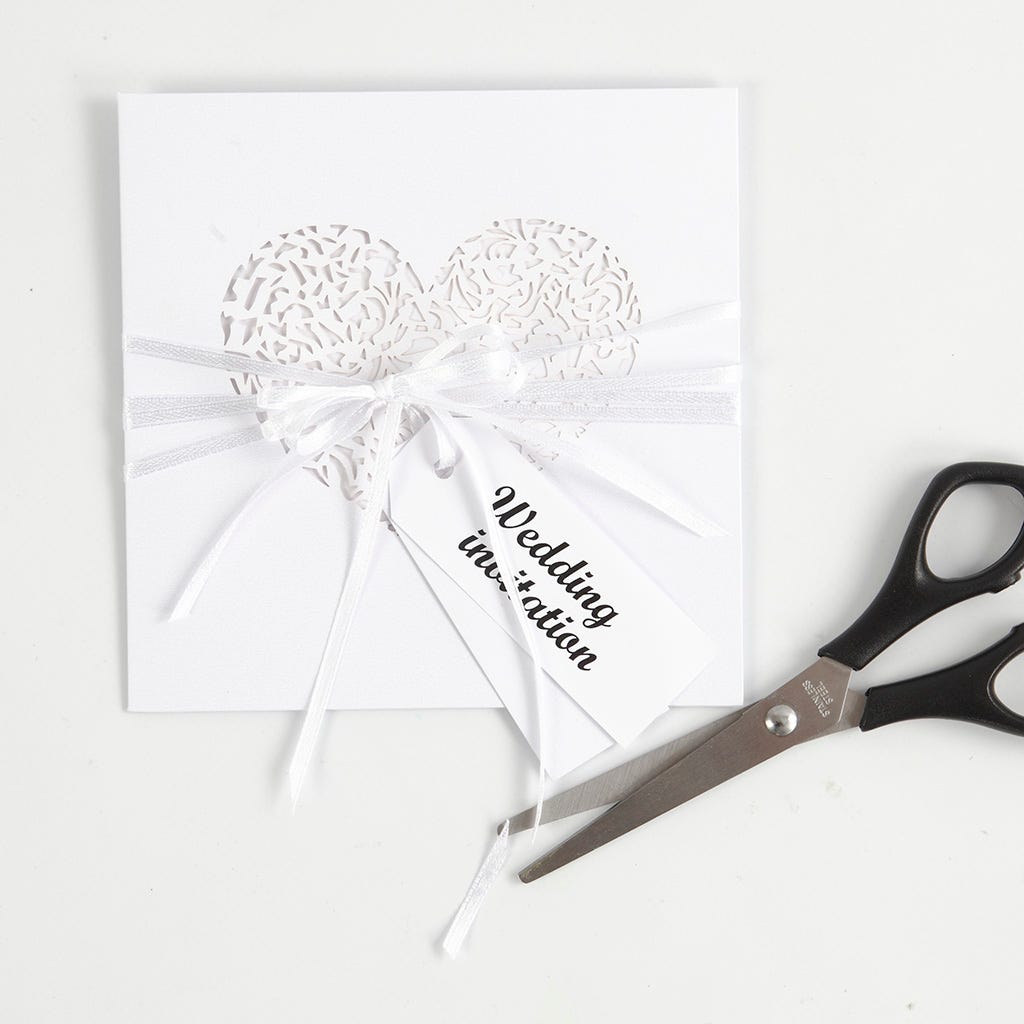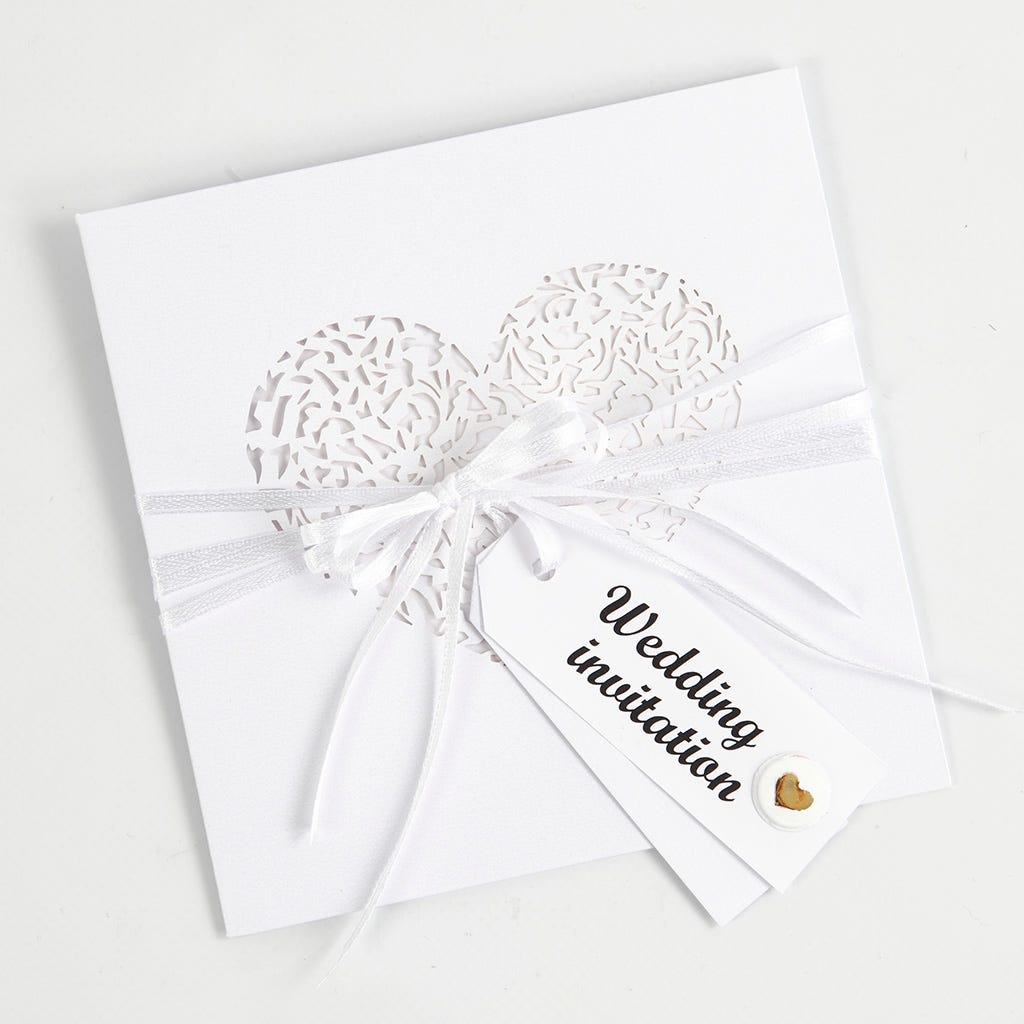 9
Decorate the manilla tags with puffy stickers.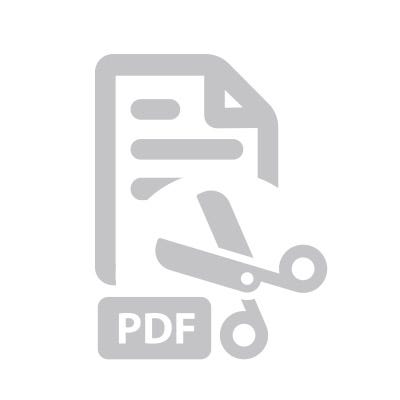 Attached file:
Download