A Tray with four Candles and painted Glass and Terracotta Christmas Baubles
This tray with advent candles is painted with Chalky Vintage-Look paint. Four pillar candles, authentic spruce and Christmas baubles are then placed in the tray. The terracotta Christmas baubles are painted with Art Metal paint and the glass Christmas baubles are decorated on the inside using metallic glitter and special glue.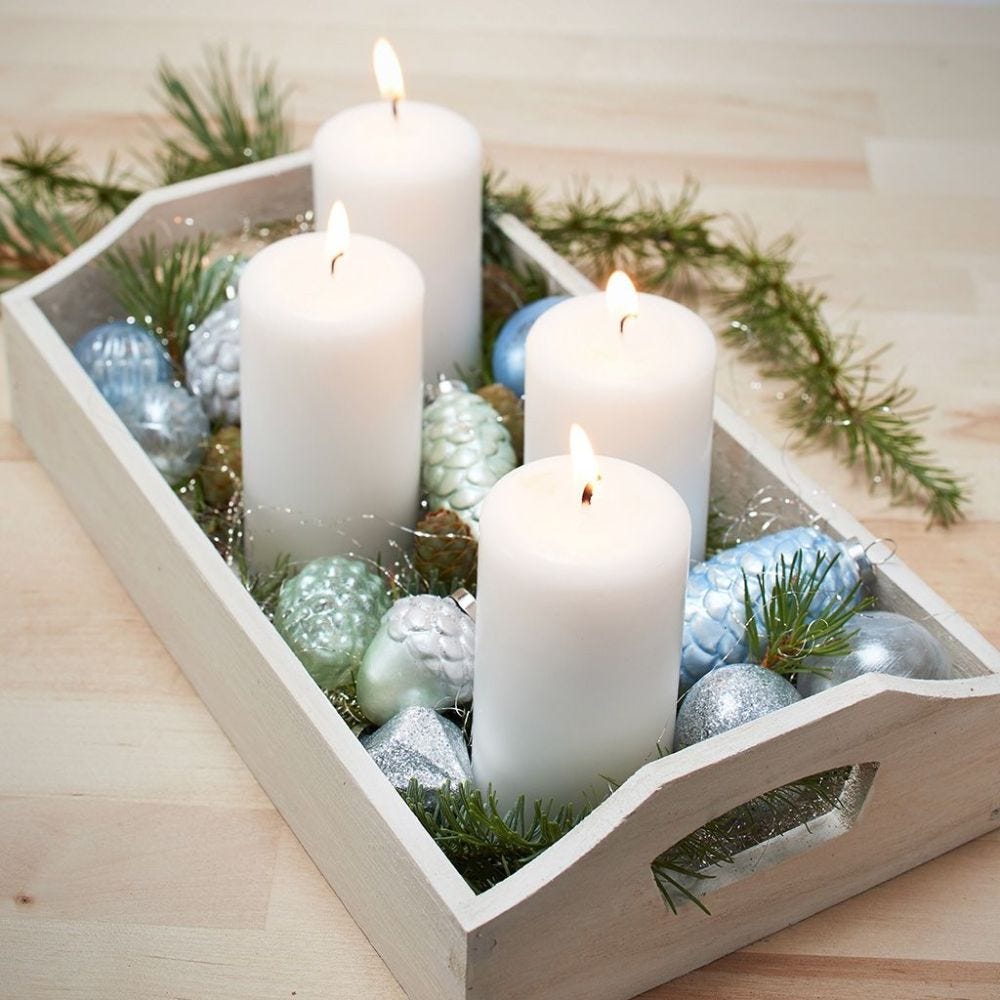 How to do it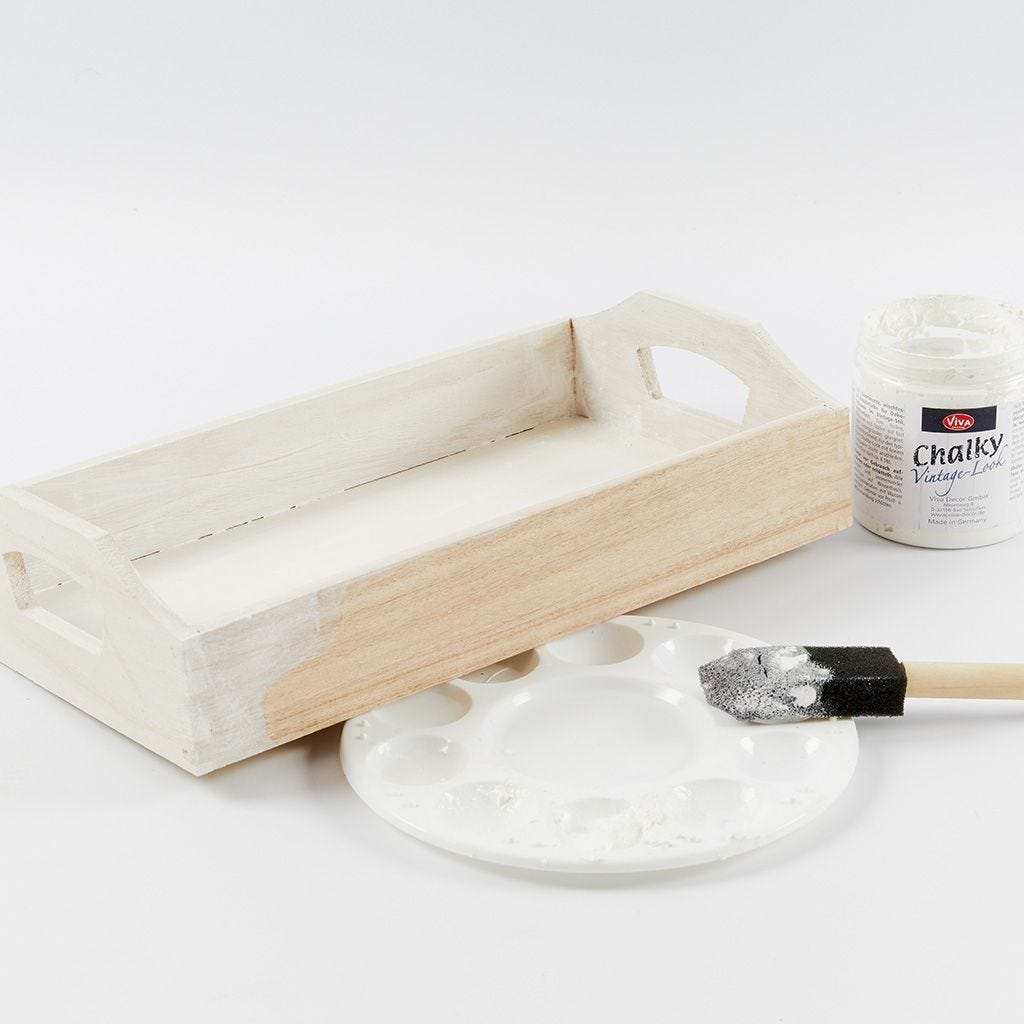 1
Paint the tray with Chalky Vintage-Look paint. Dilute with water if you wish to allow the grain of the wood to show through the surface.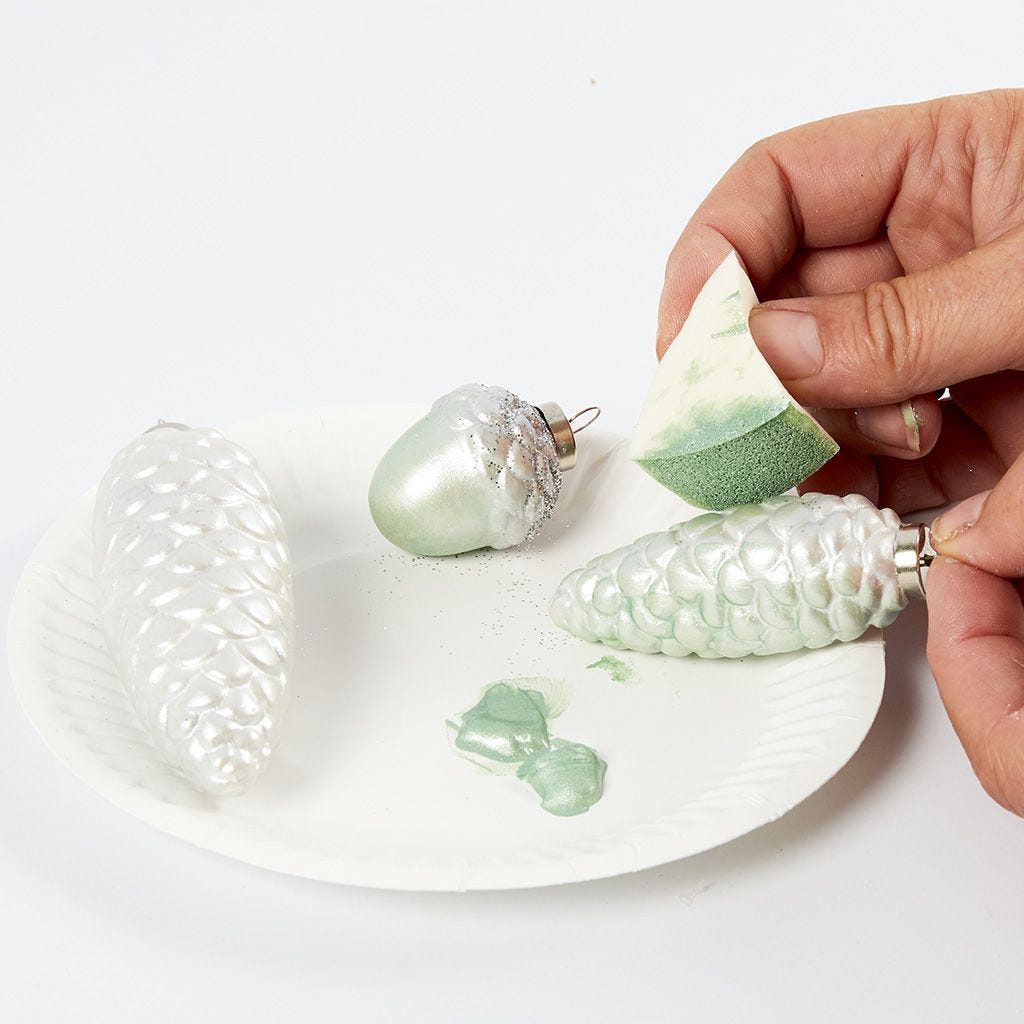 2
Dab Art Metal paint onto the terracotta baubles. Leave to dry. TIP 1: For additional contrasting colours you may use two colours and let them dry between each application. TIP 2: You may sprinkle glitter onto the wet paint.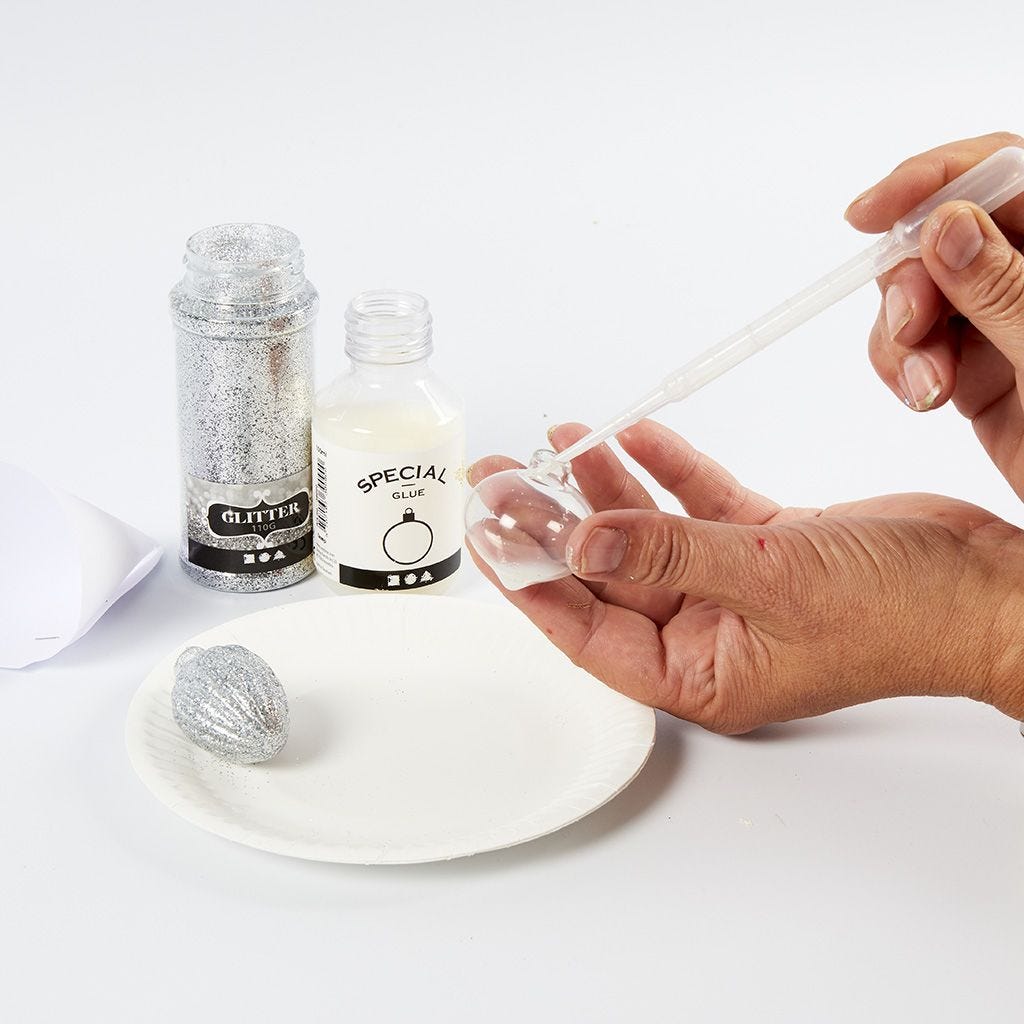 3
Separate the metal hanger with the loop from the bauble. Fill the bauble with special glue using a pipette. Shake it to distribute the glue evenly and pour the excess glue back into the bottle. Pour glitter through the hole in the bauble using a funnel made from a rolled up piece of paper. Shake again and reattach the metal hanger.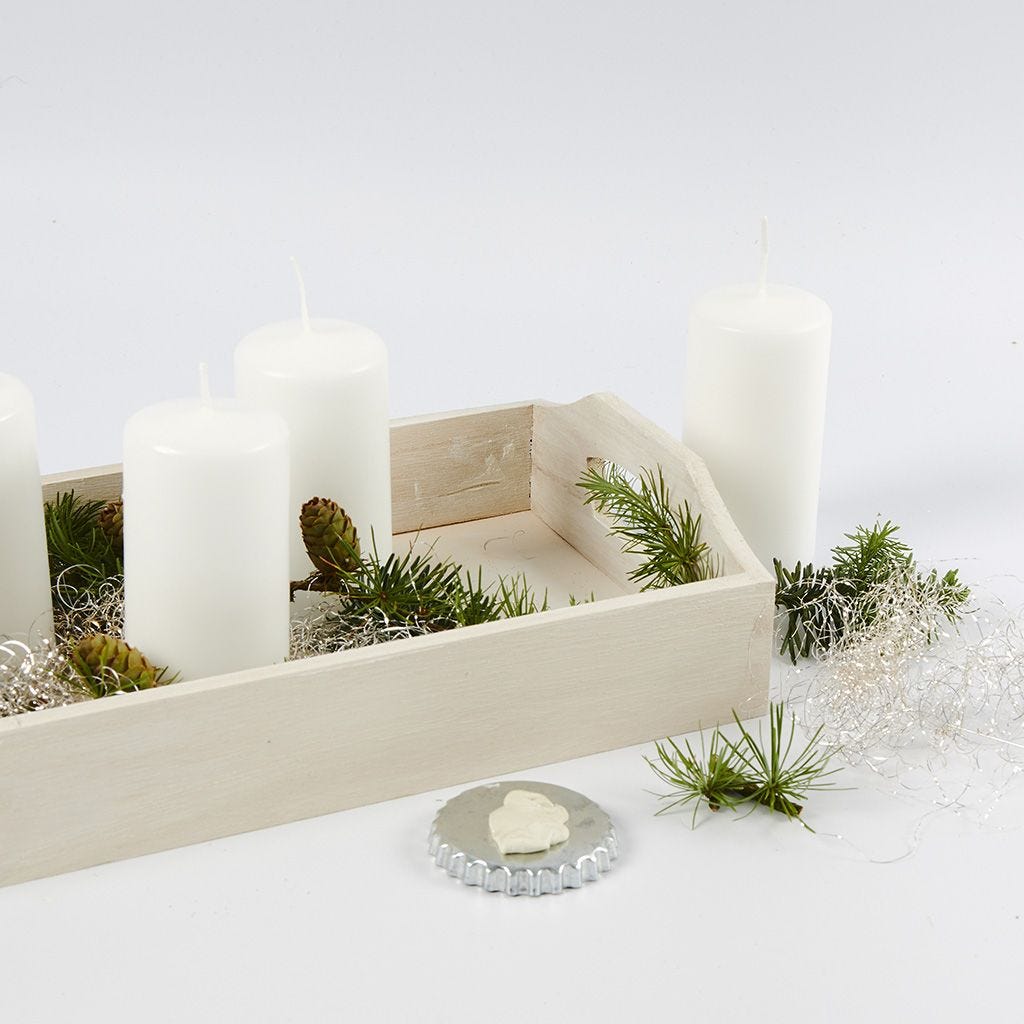 4
Place each of the four pillar candles on a giant metal bottle cap which is secured in the tray with power tack. Decorate with spruce and lametta.