Pirates and a wooden Treasure Chest filled with Foam Clay
The gaps in these MDF figures with black foam rubber inlay are filled with Foam Clay modelling clay in different colours and decorated with rhinestones. How to do it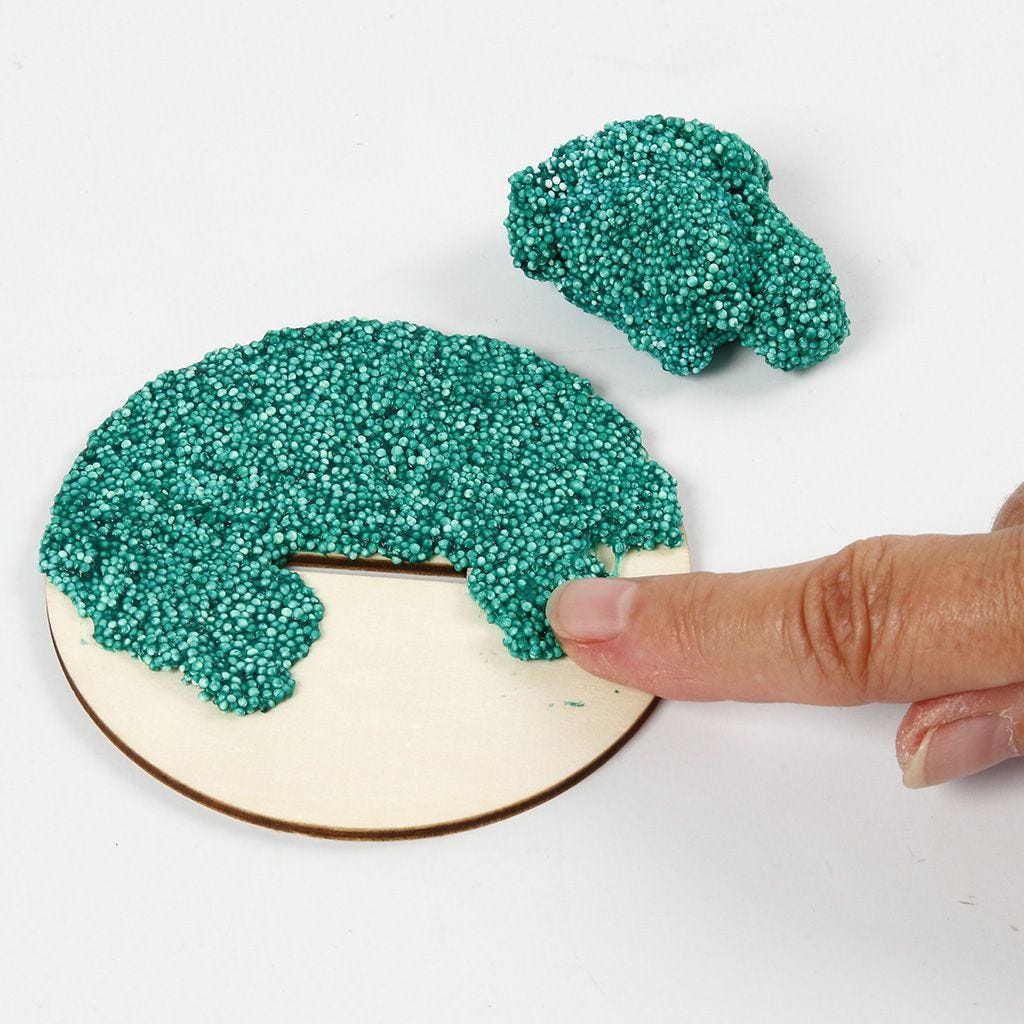 1
Apply Foam Clay according to your taste to the gaps left by the black foam rubber inlay. NB: Cover the disc completely with Foam Clay. The finished figure will stand in the slot in the middle.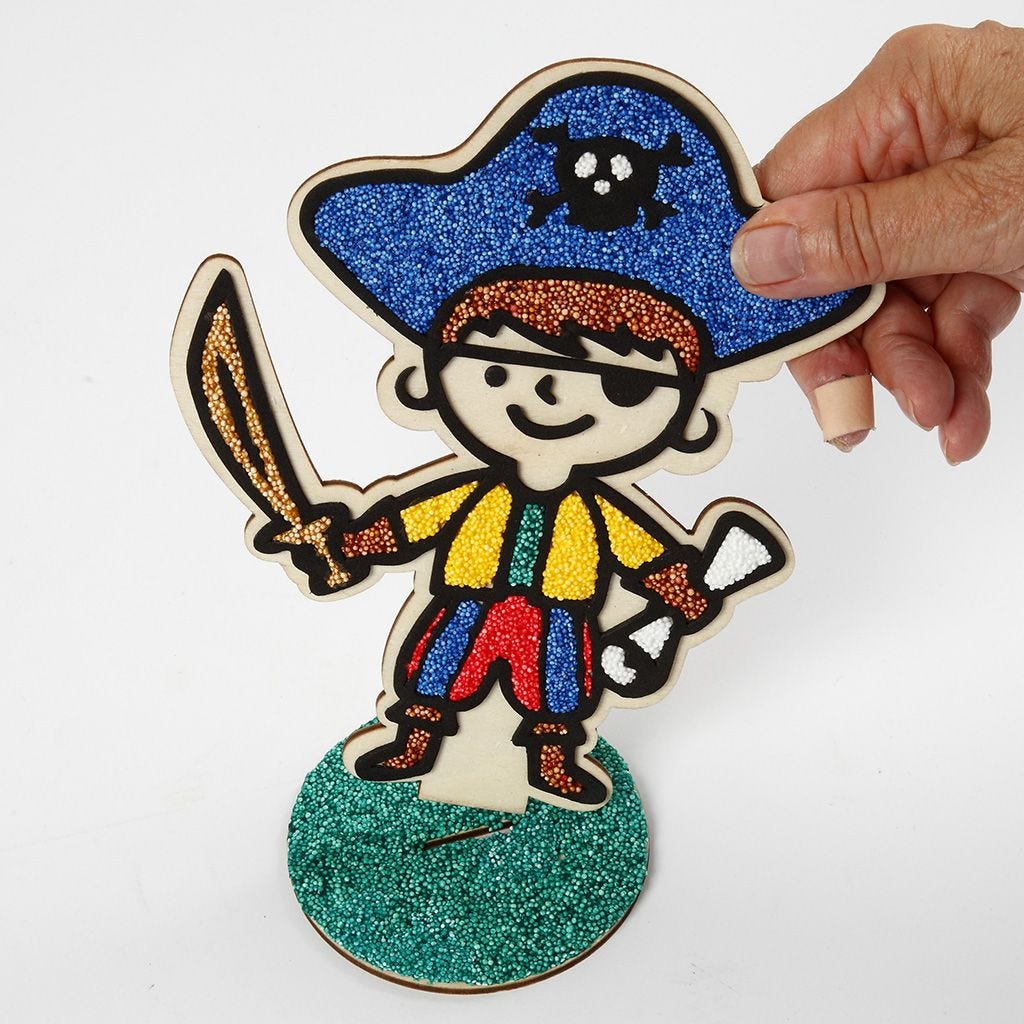 2
Assemble the figure and the disc.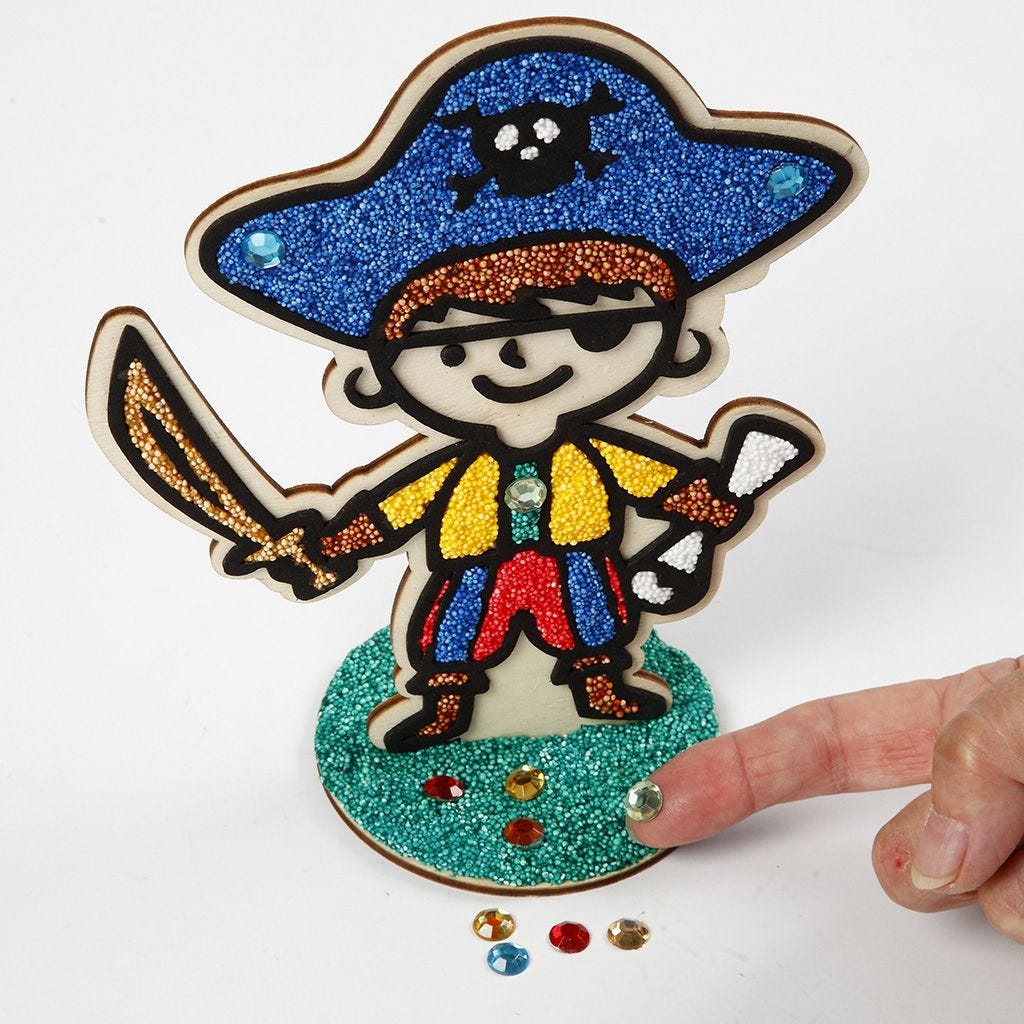 3
Decorate with rhinestones according to your taste, attaching them onto the sticky, wet modelling clay.
Copyright © 2013-present Magento, Inc. All rights reserved.