A red and white Wedding Card with Rhinestones
A red/white wedding card with textured paper, satin hearts, rhinestones and satin ribbon. You may change the text and use this card as a Valentine's Day card.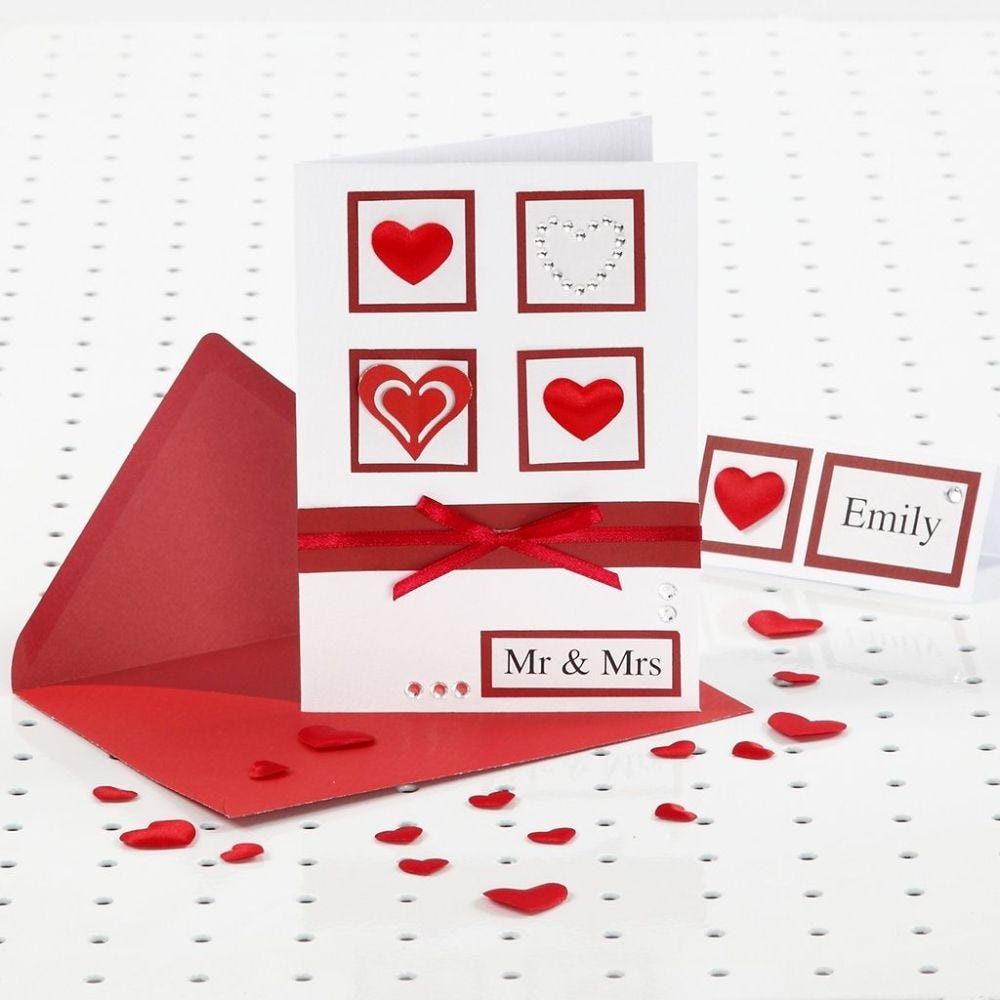 How to do it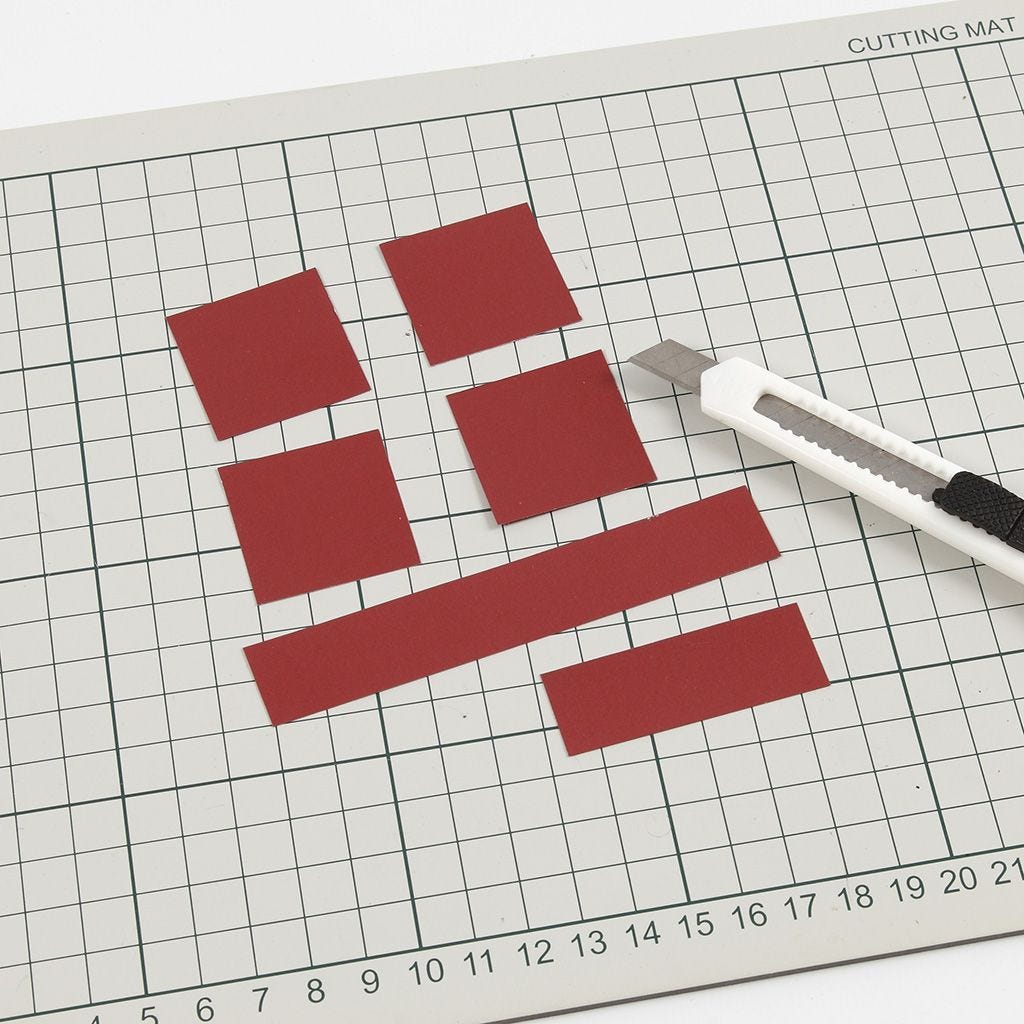 1
Cut four 3.3 x 3.3 cm pieces of red structured card. Also cut a strip the same width as the width of the card and a small strip for text.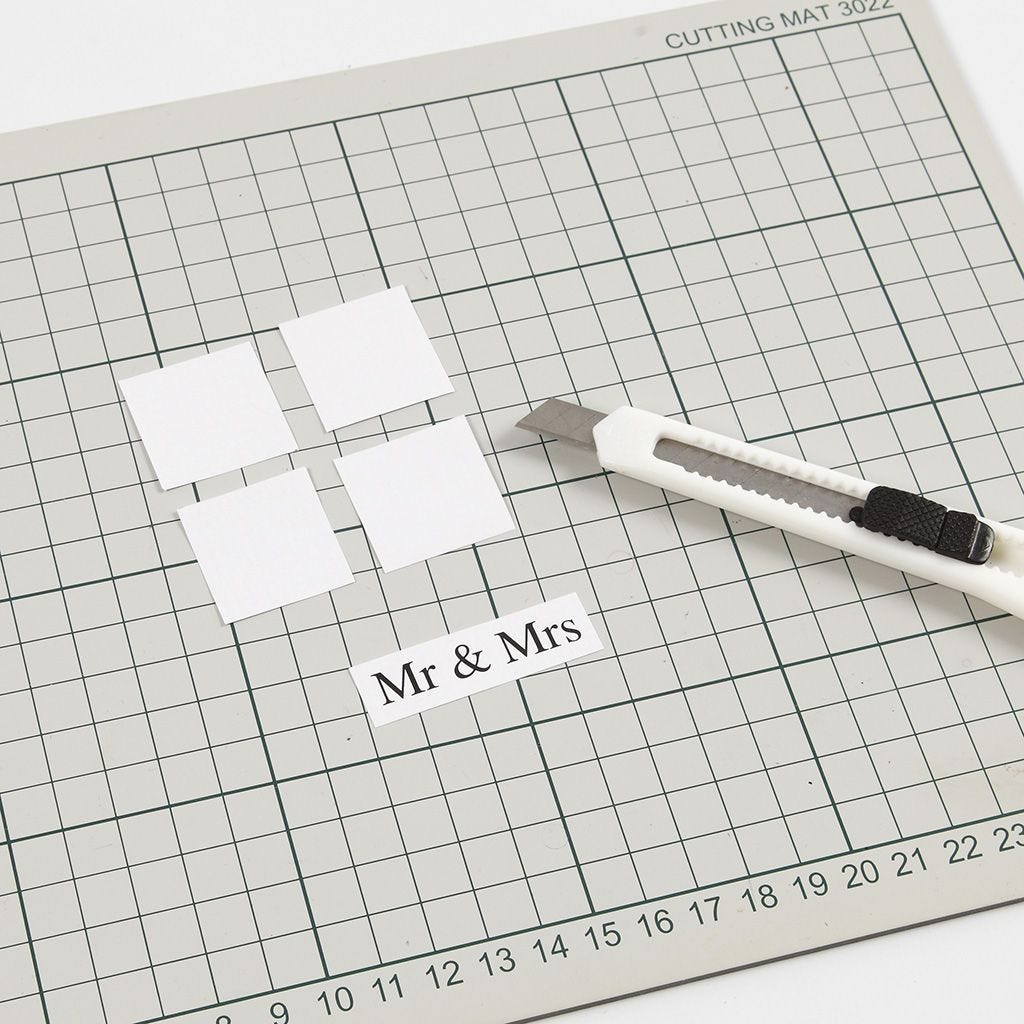 2
Cut four 2.8 x 2.8 cm pieces of white paper and a small piece of white paper with a printed text.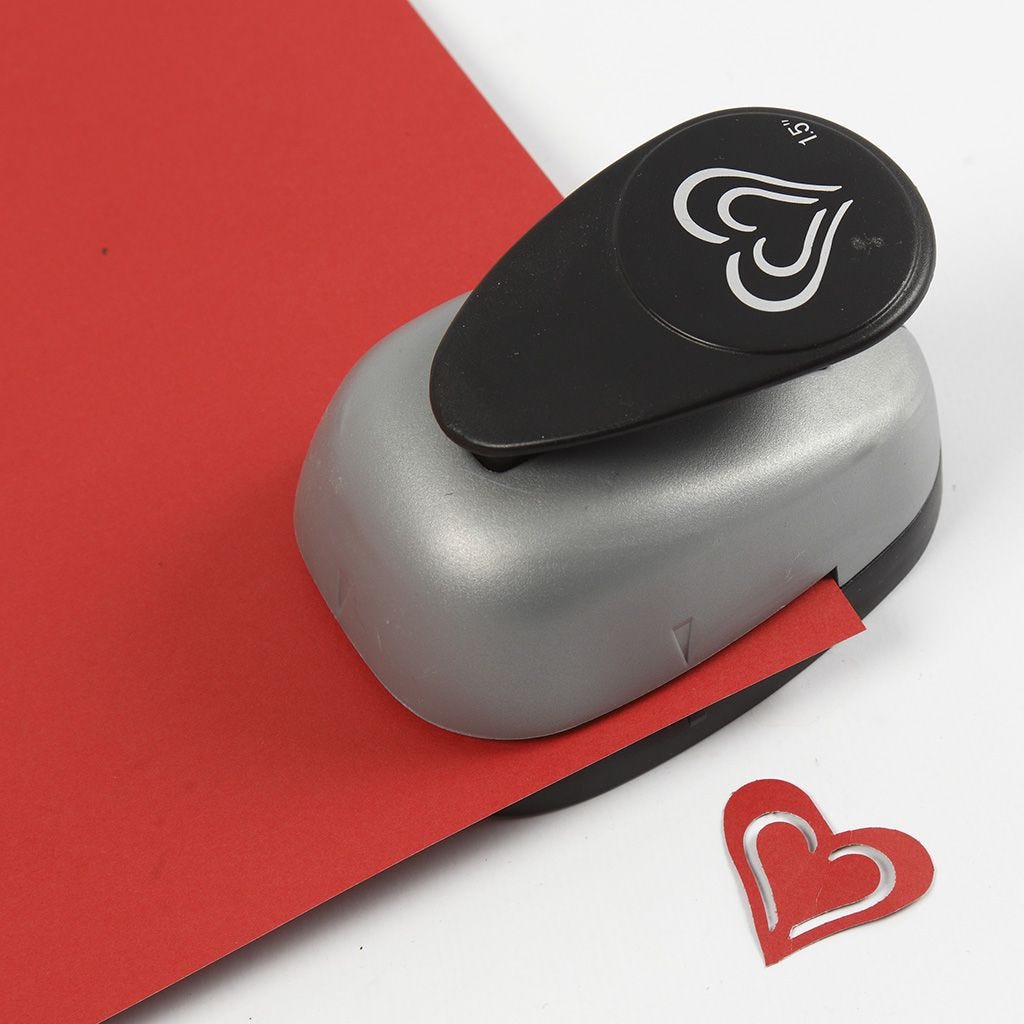 3
Punch out a heart with a paper punch.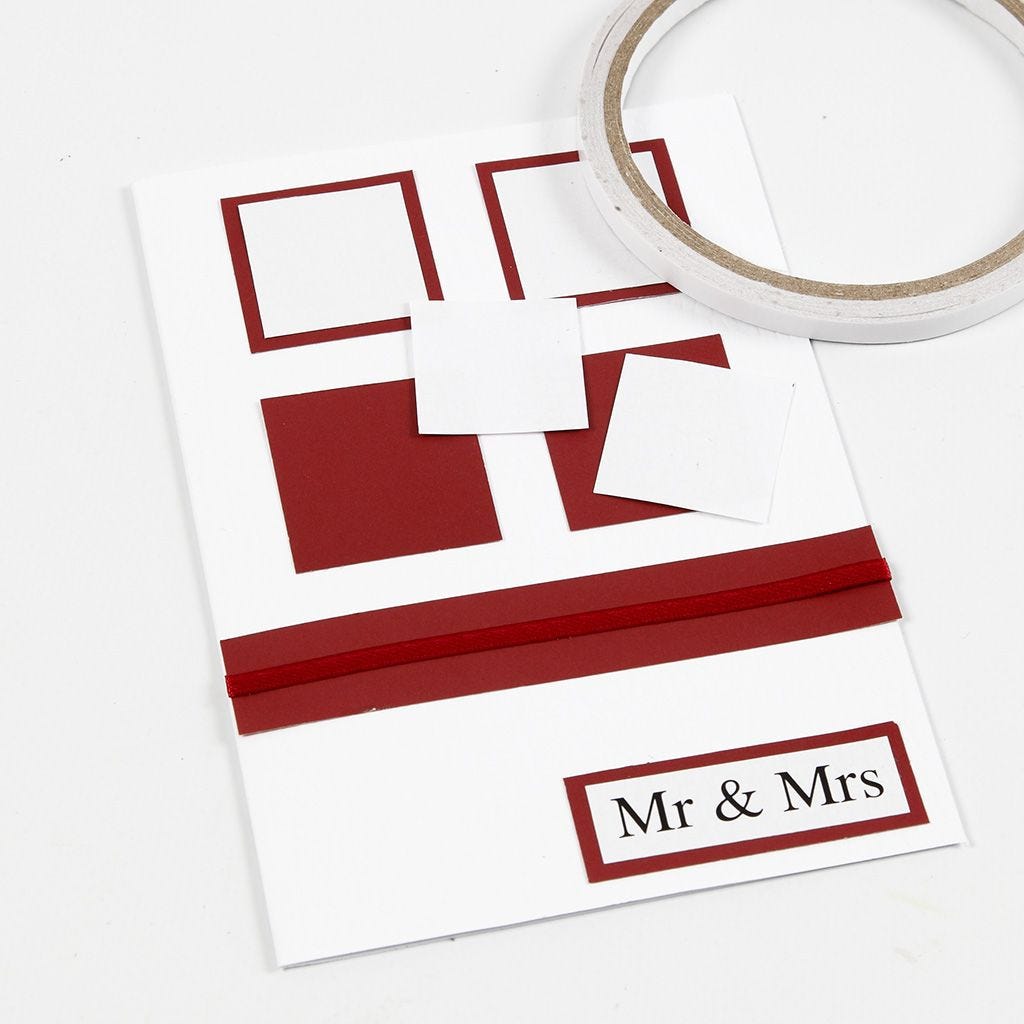 4
Attach all the parts onto the front of the greeting card using double-sided adhesive tape or a glue stick. Fold the satin ribbon around and attach onto the front of the card with the red card strip.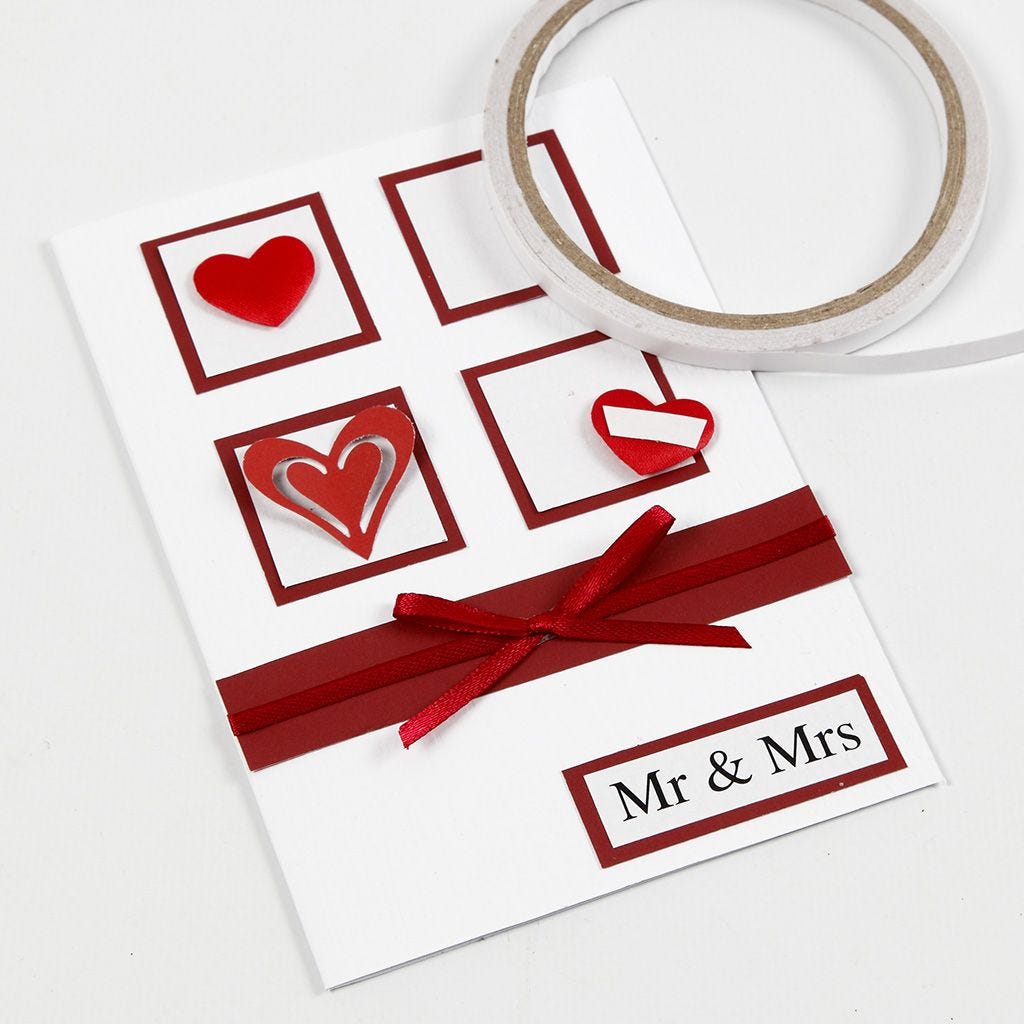 5
Attach satin hearts, the pop-up heart and a bow using double-sided adhesive tape.
6
Decorate further with self-adhesive rhinestones and rhinestone hearts.