A Place Card for a Christening with a Baby Bottle
A place card as a tag with a baby bottle for decoration is tied around a napkin and cutlery.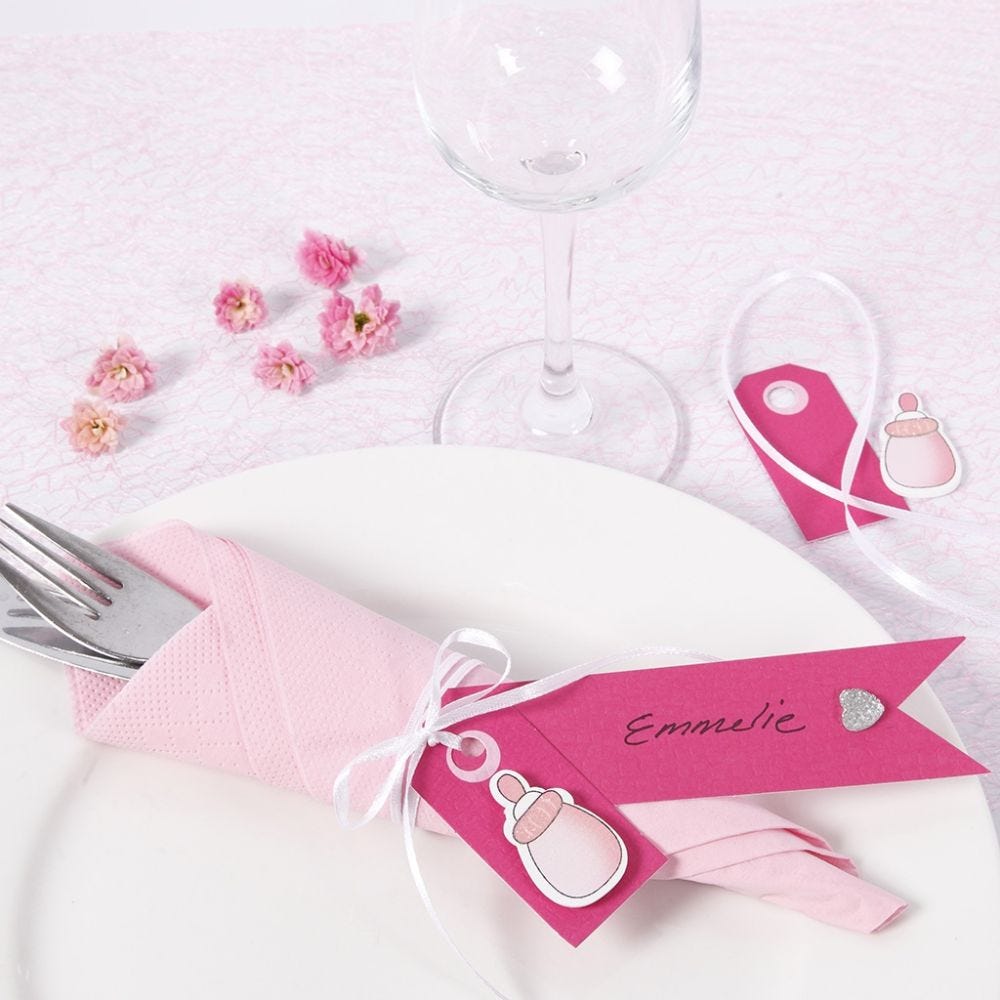 How to do it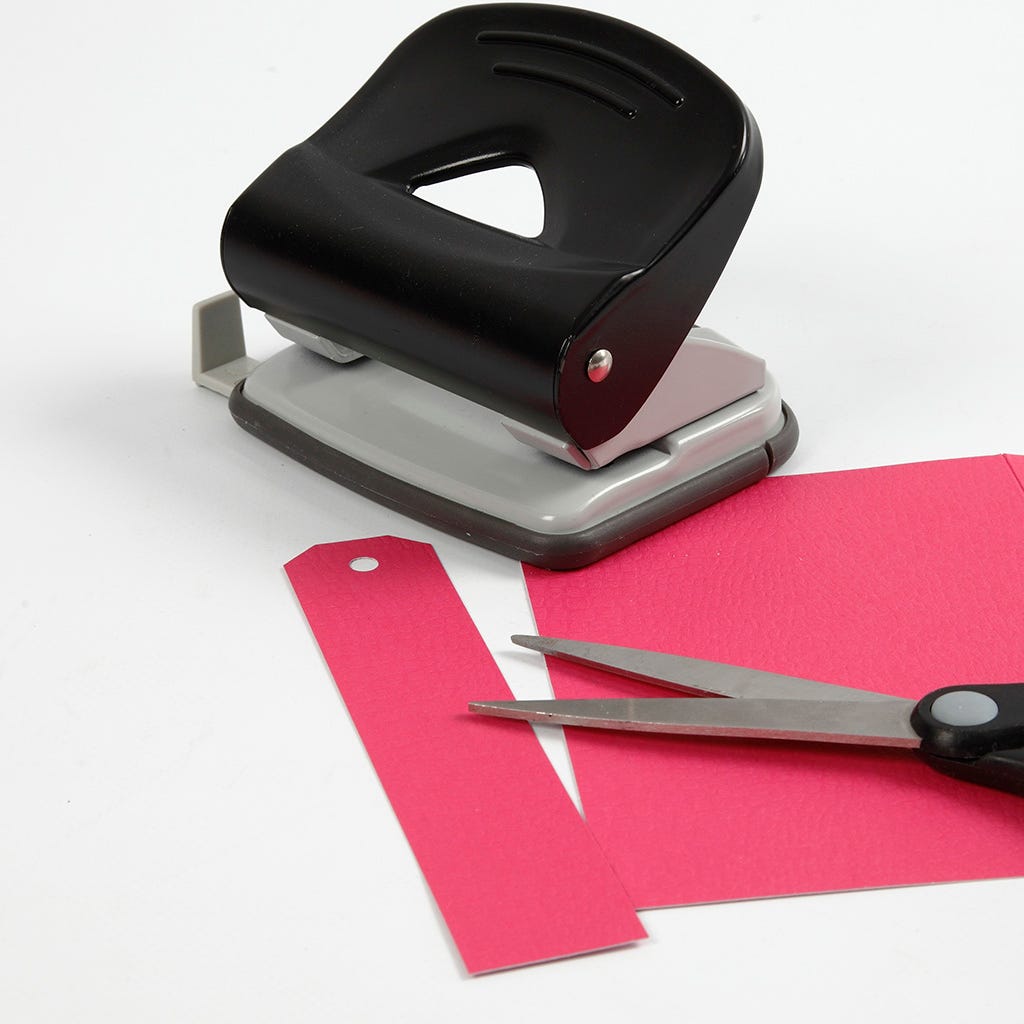 1
Cut a piece of card for the name tag, write a name and attach a rhinestone. Make a hole with a hole punch.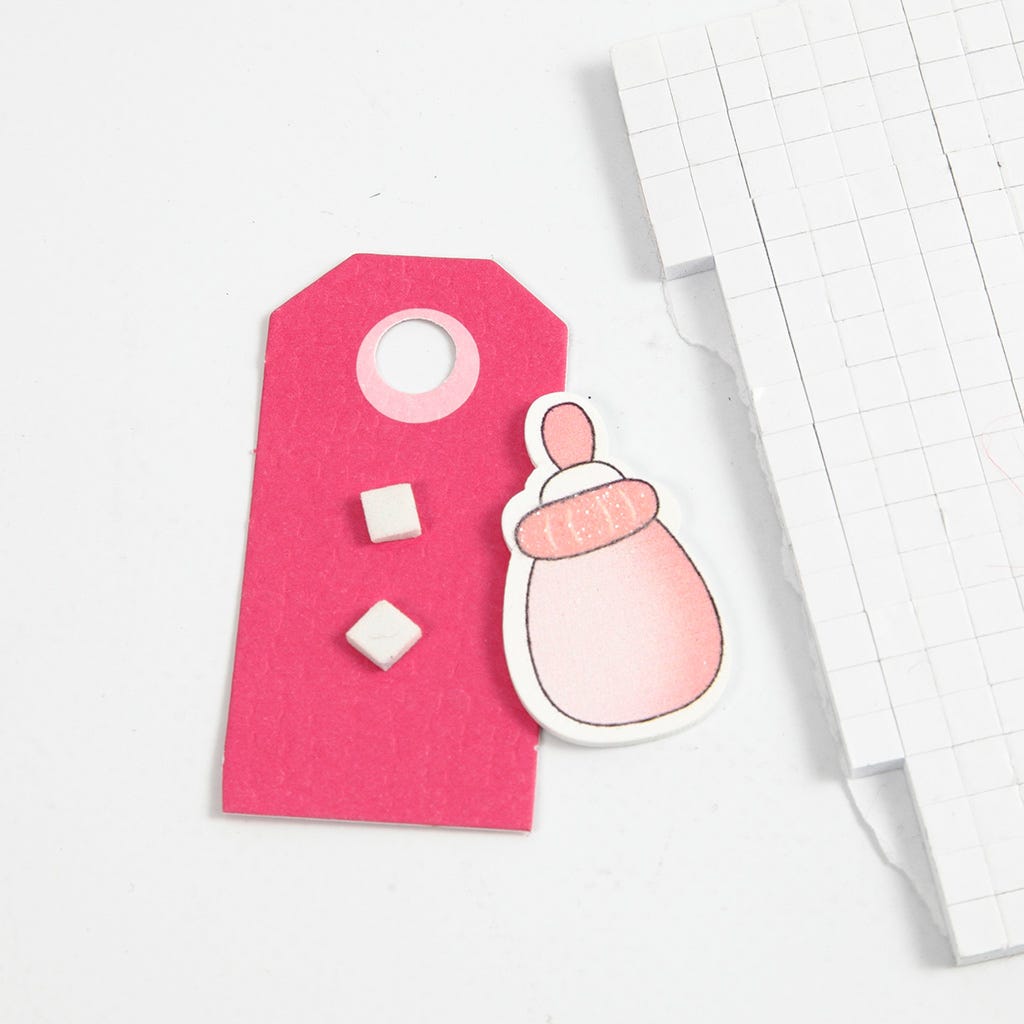 2
Attach a baby bottle onto a manilla tag with 3D foam pads.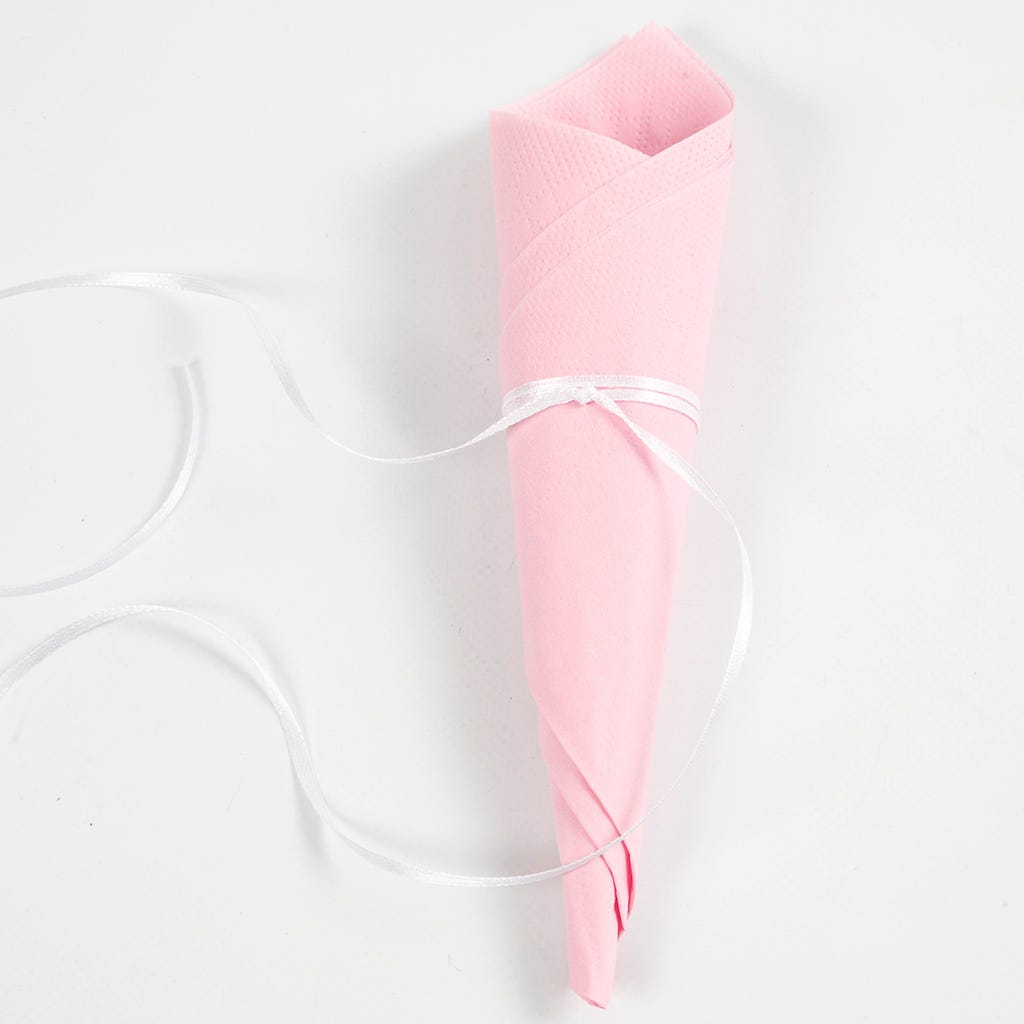 3
Fold the napkin into a cone and tie together with a piece of satin ribbon. Thread the manilla tag and the name tag onto the ribbon and finish with a bow.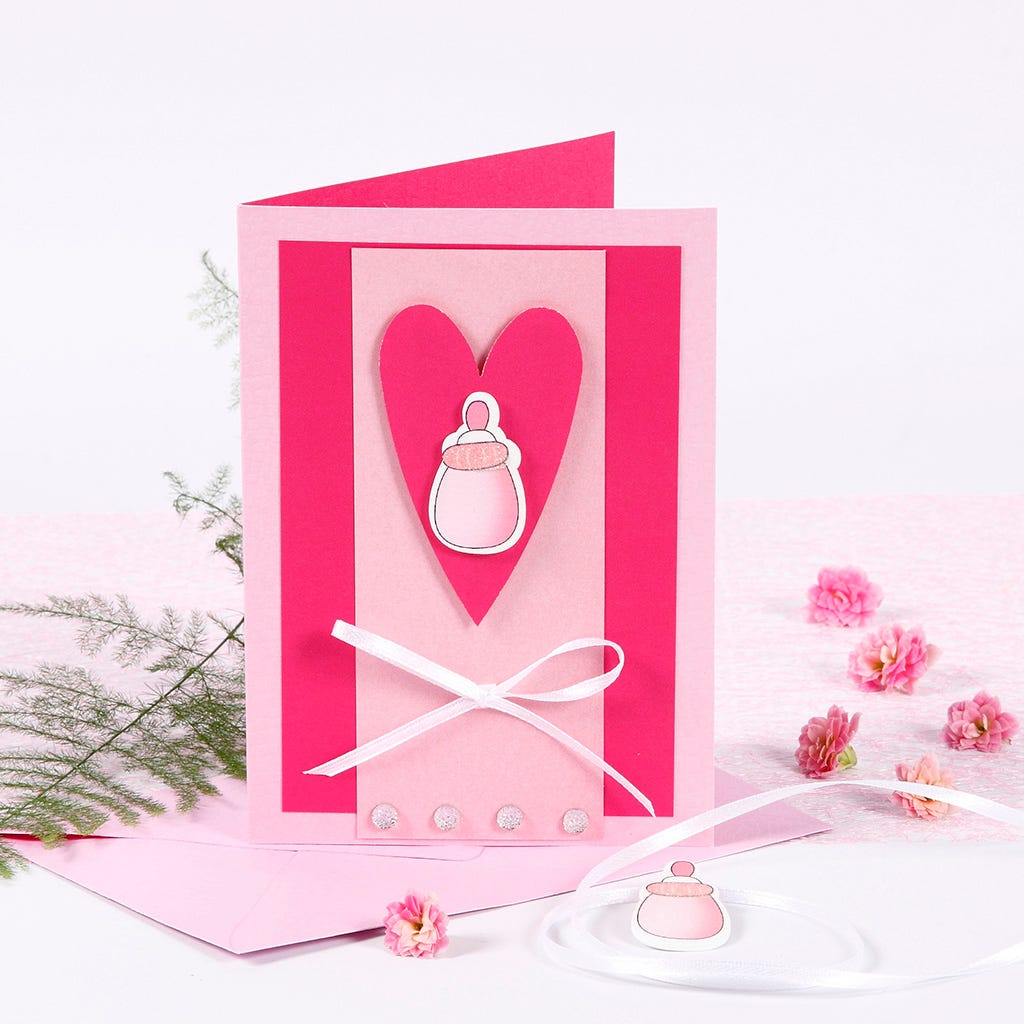 4
See our matching ideas: Invitation 14966