A Greeting Card with embossed Decoration and Wax Crayons
A piece of white card is cut and rolled through the embossing machine for decorating the front of this greeting card. It is then decorated with wax crayons.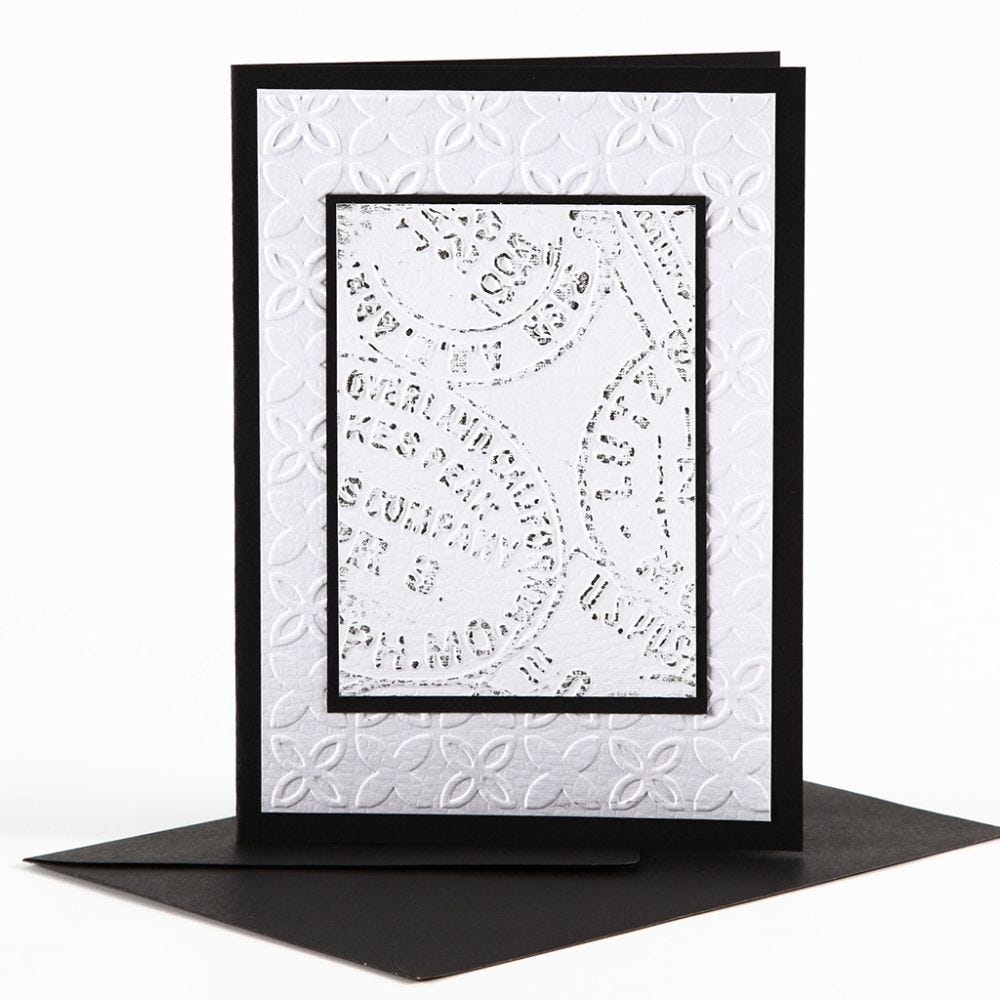 How to do it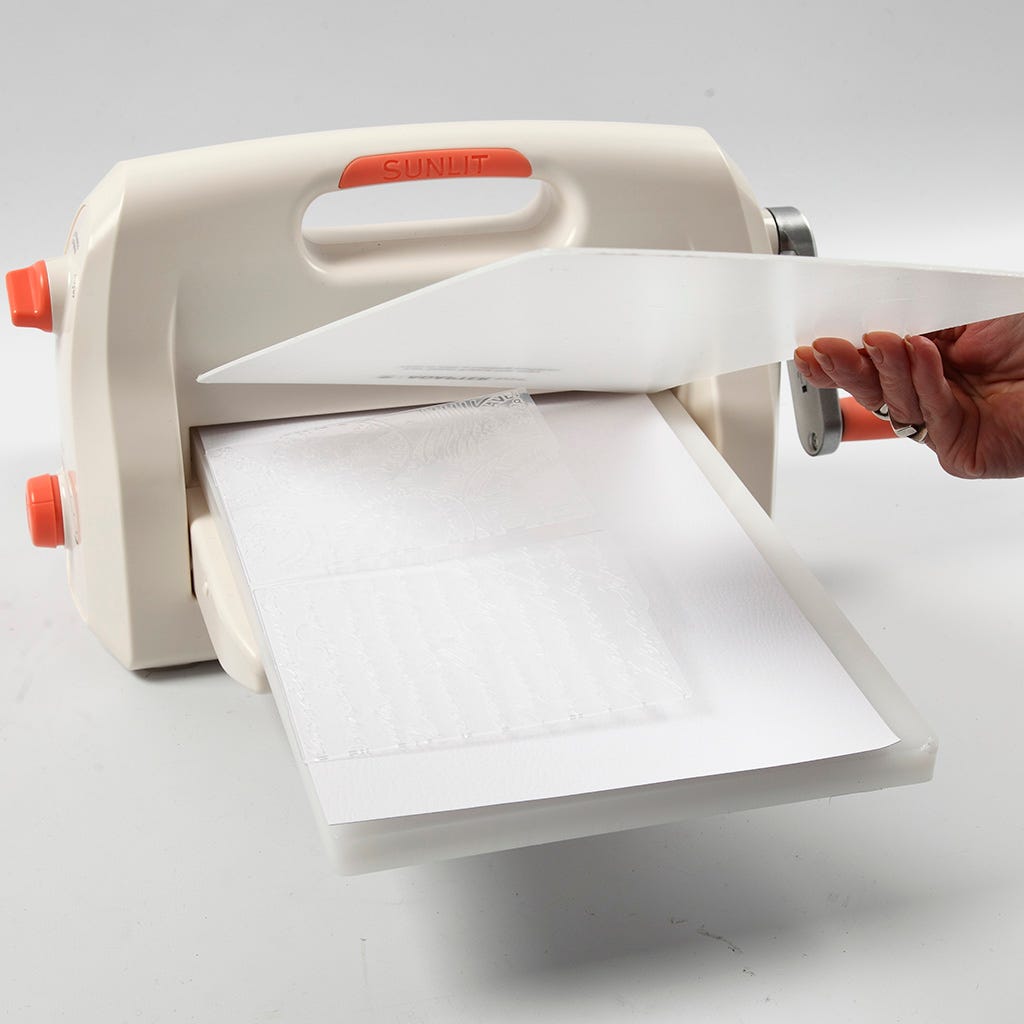 1
Roll pieces of white textured paper through the embossing machine for embossed designs.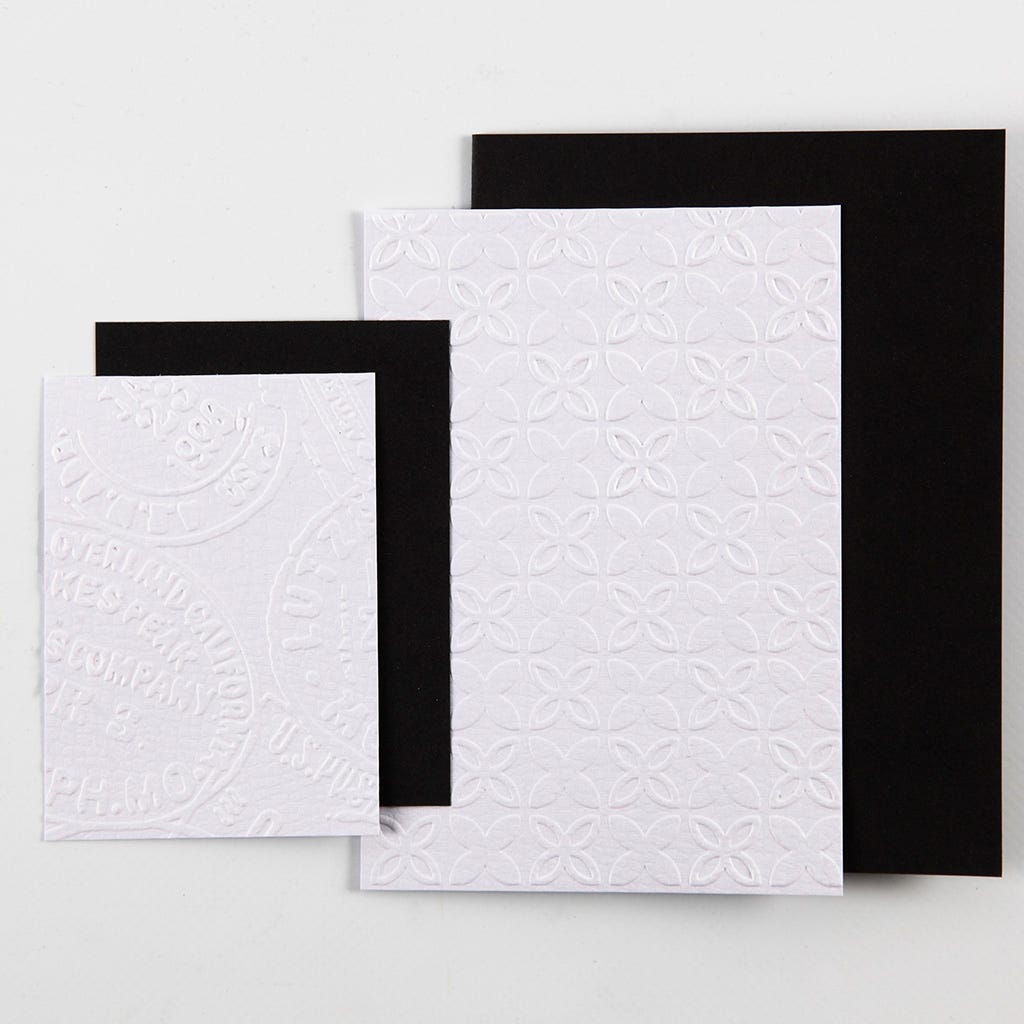 2
Fold a piece of black A4 card for a greeting card (to fit in an envelope). Cut another piece of black card to make a passepartout frame.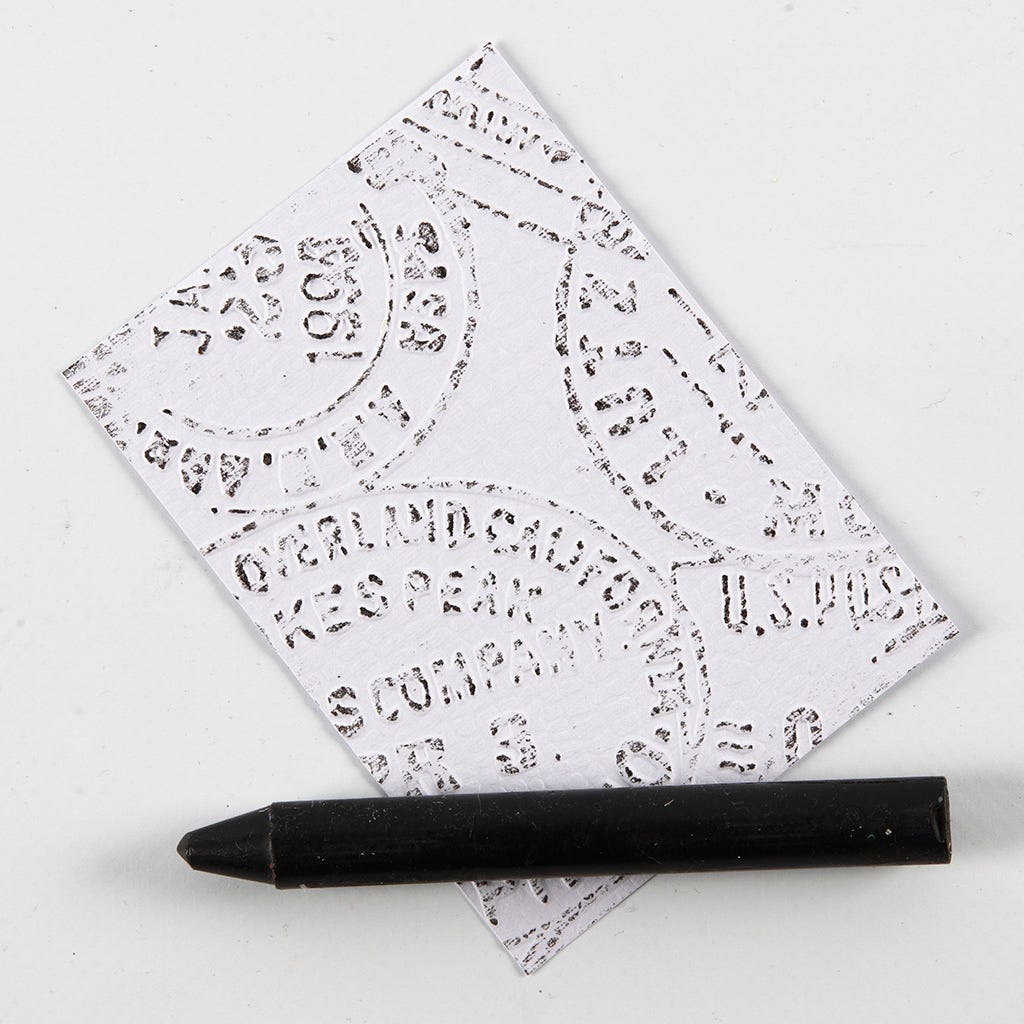 3
Use a wax crayon to lightly decorate the small piece of white embossed card.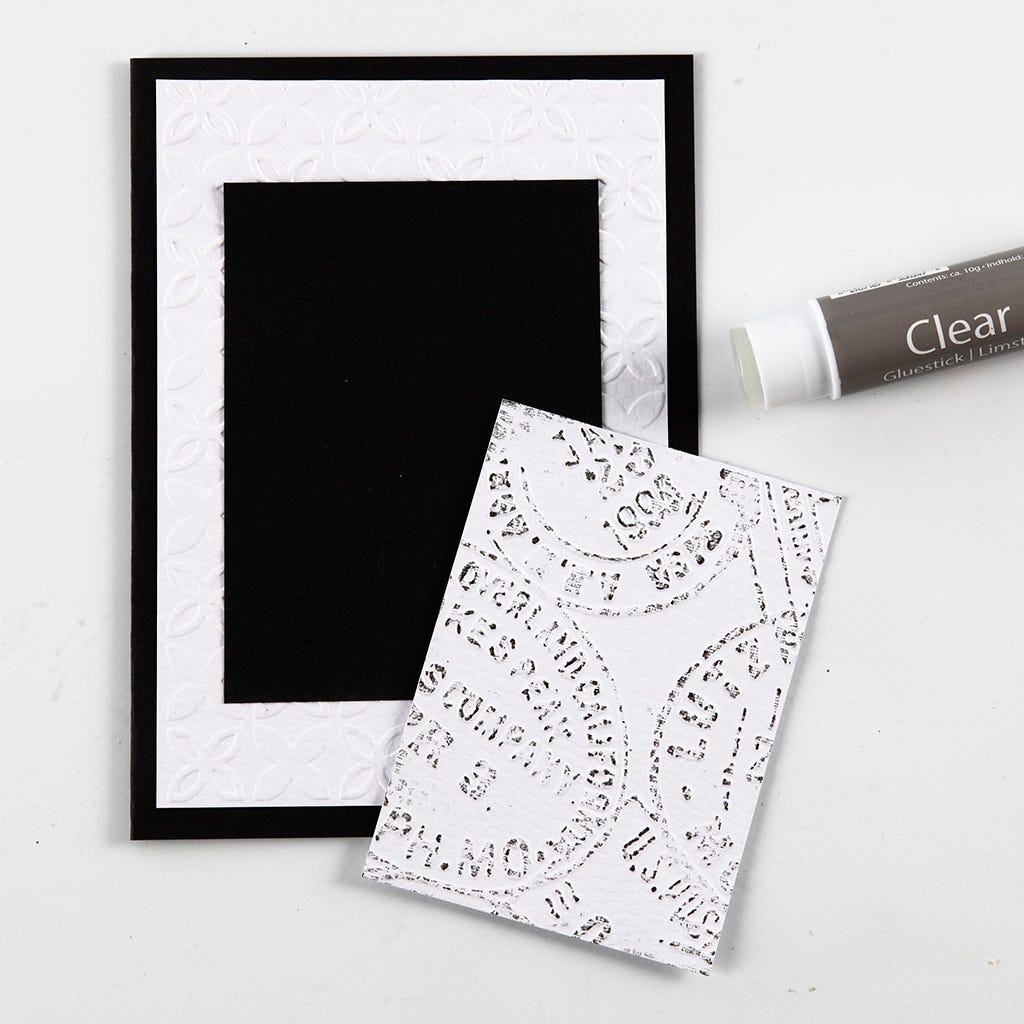 4
Attach all the parts onto the front of the greeting card using a glue stick.