A Christening Invitation with a Nappy
A lovely invitation for a christening. The holder for the invitation is shaped like a nappy. The nappy is fastened with satin ribbon.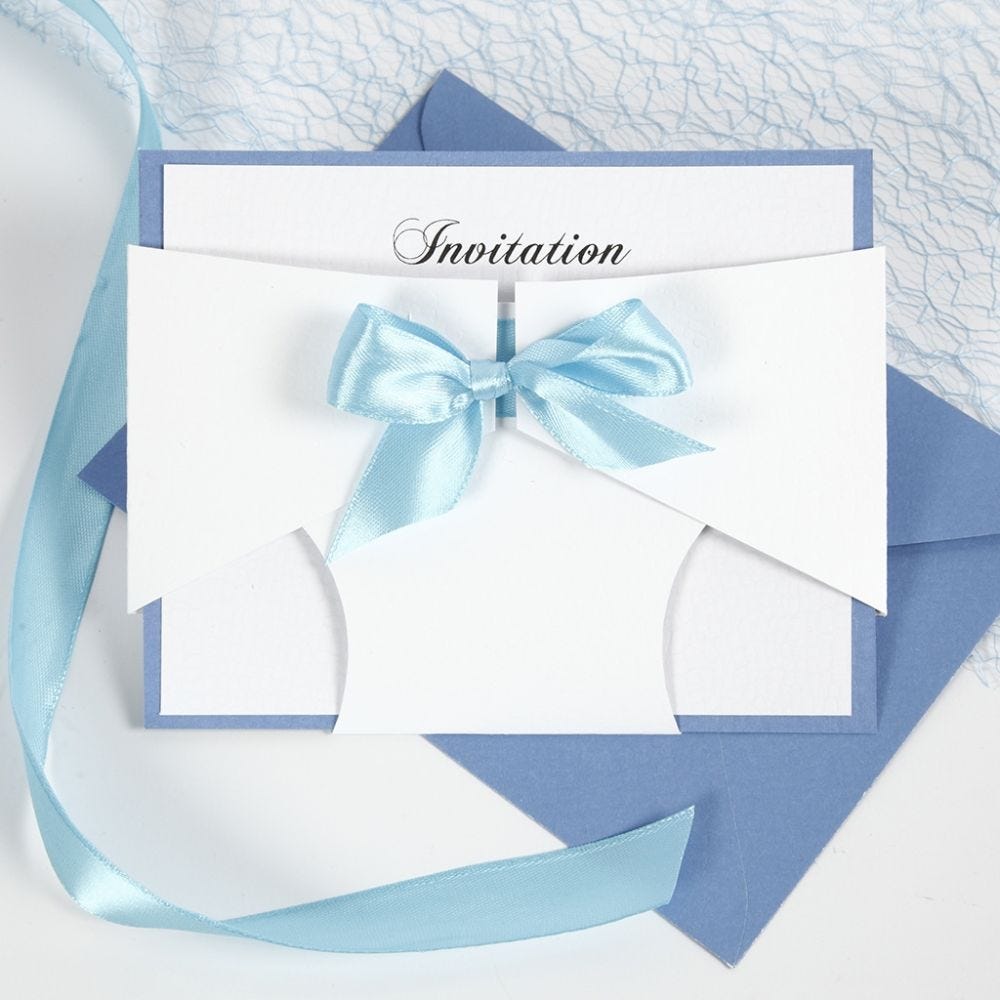 How to do it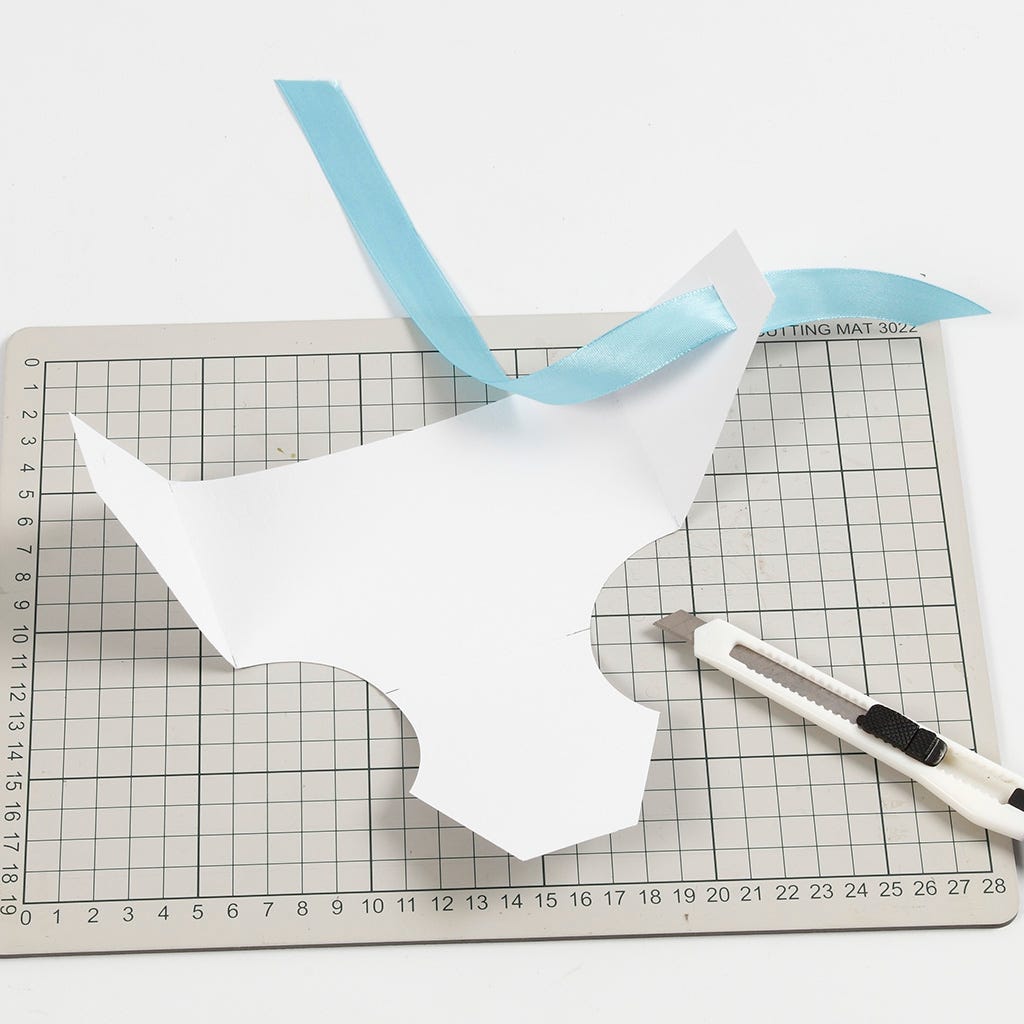 1
Cut a nappy from textured card using the template attached to this idea. Make a cut at each side for feeding the ribbon through.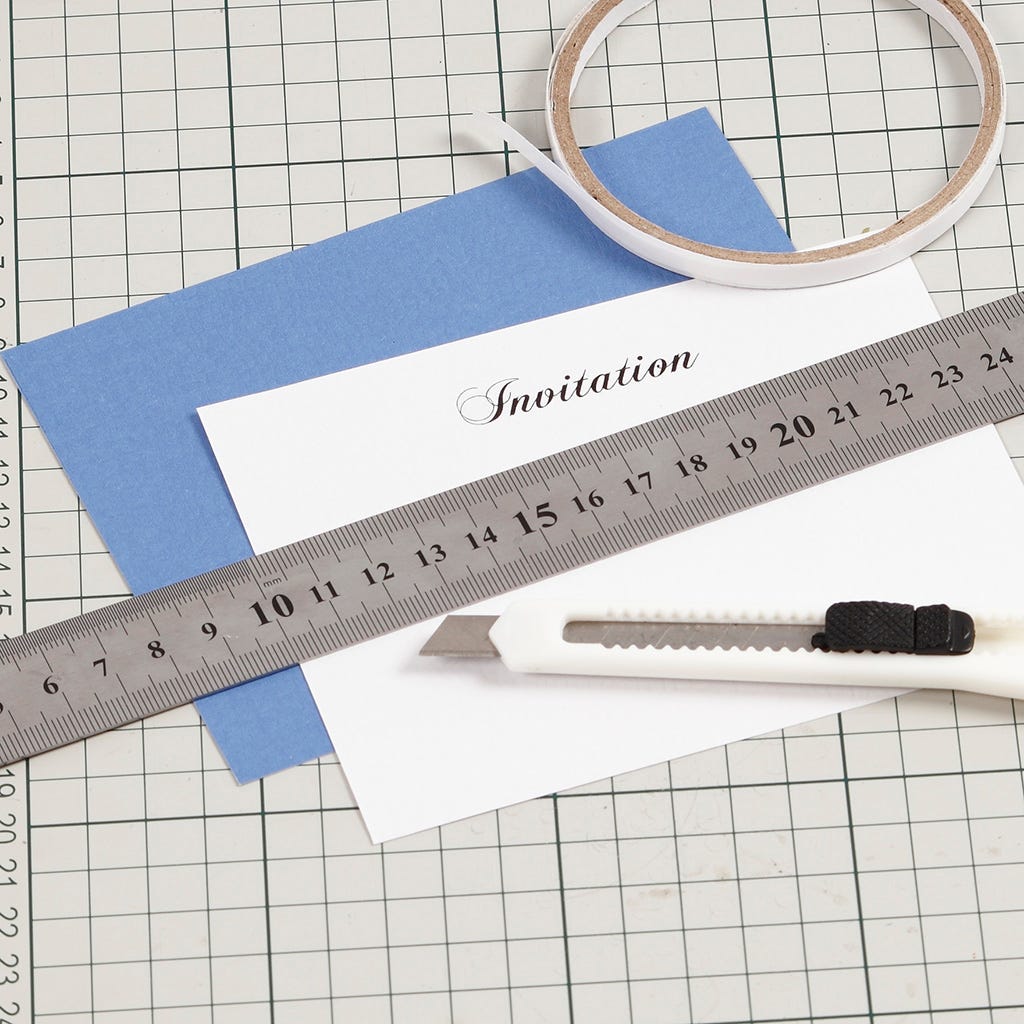 2
Cut a 14 x 11 cm piece of coloured card. Print the invations on textured paper and trim so they are slightly smaller than the card, creating a frame. Attach the paper onto the card using double-sided adhesive tape.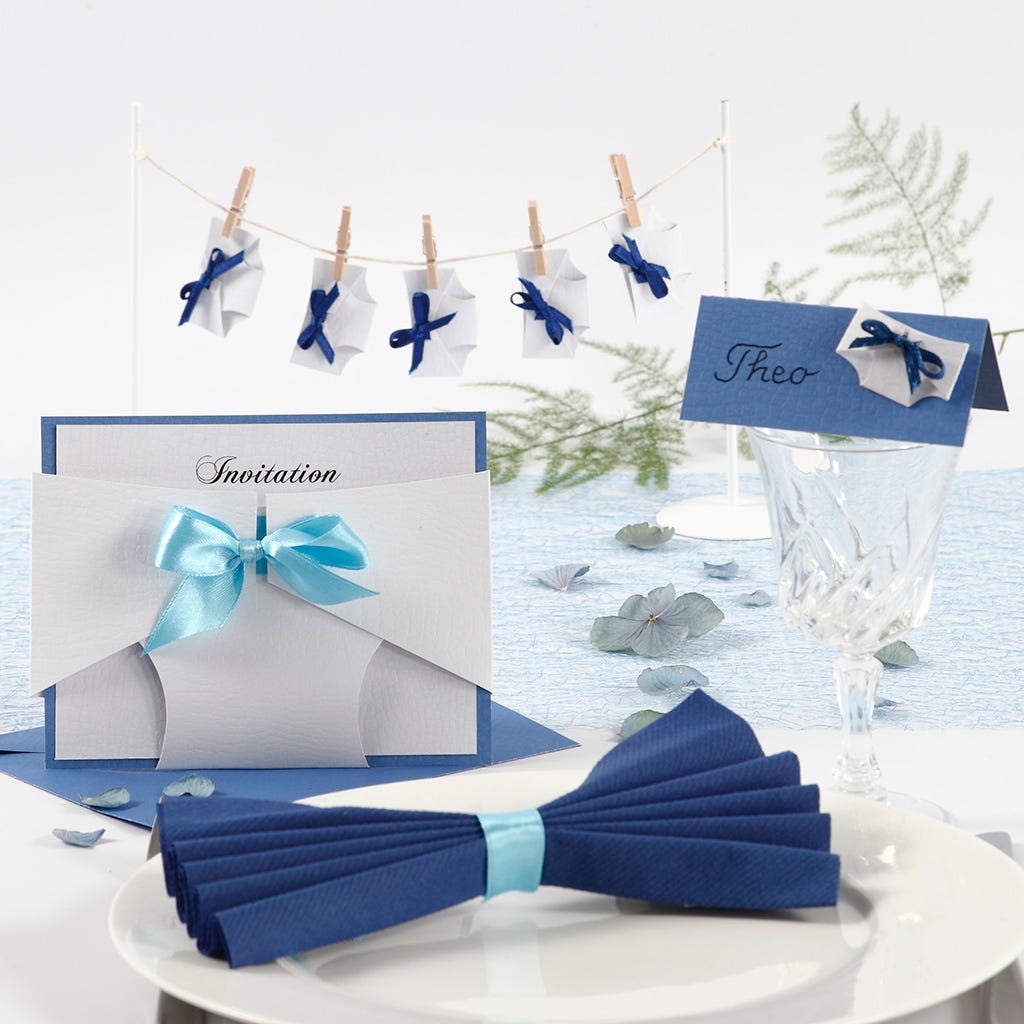 3
See ideas No. 14969 and No. 14970 for matching place cards and table decorations.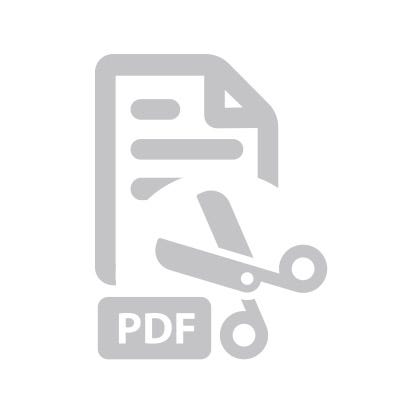 Attached file:
Download