A wooden Nutcracker for hanging or as a Napkin Ring
This little nutcracker can be used for hanging on the Christmas tree branches or cut off the string, glue a napkin ring onto the back and use it as part of a festive Christmas table.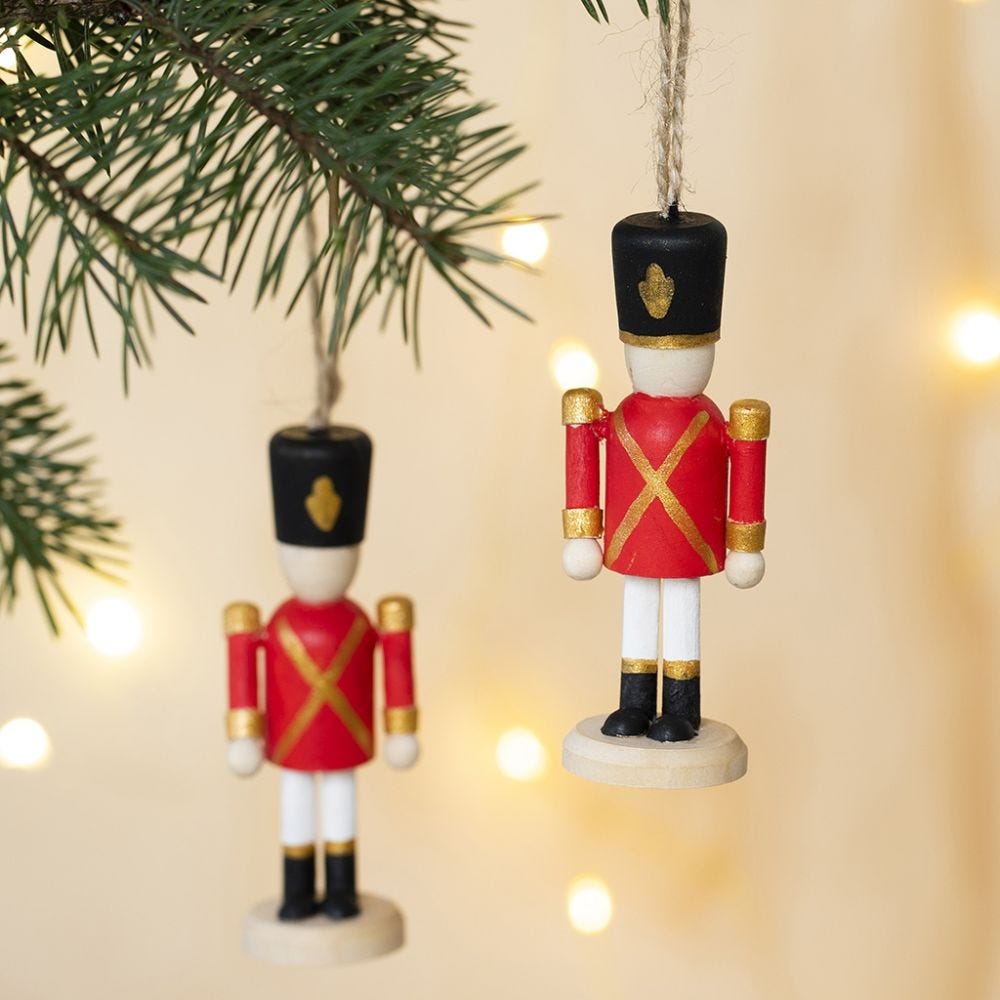 How to do it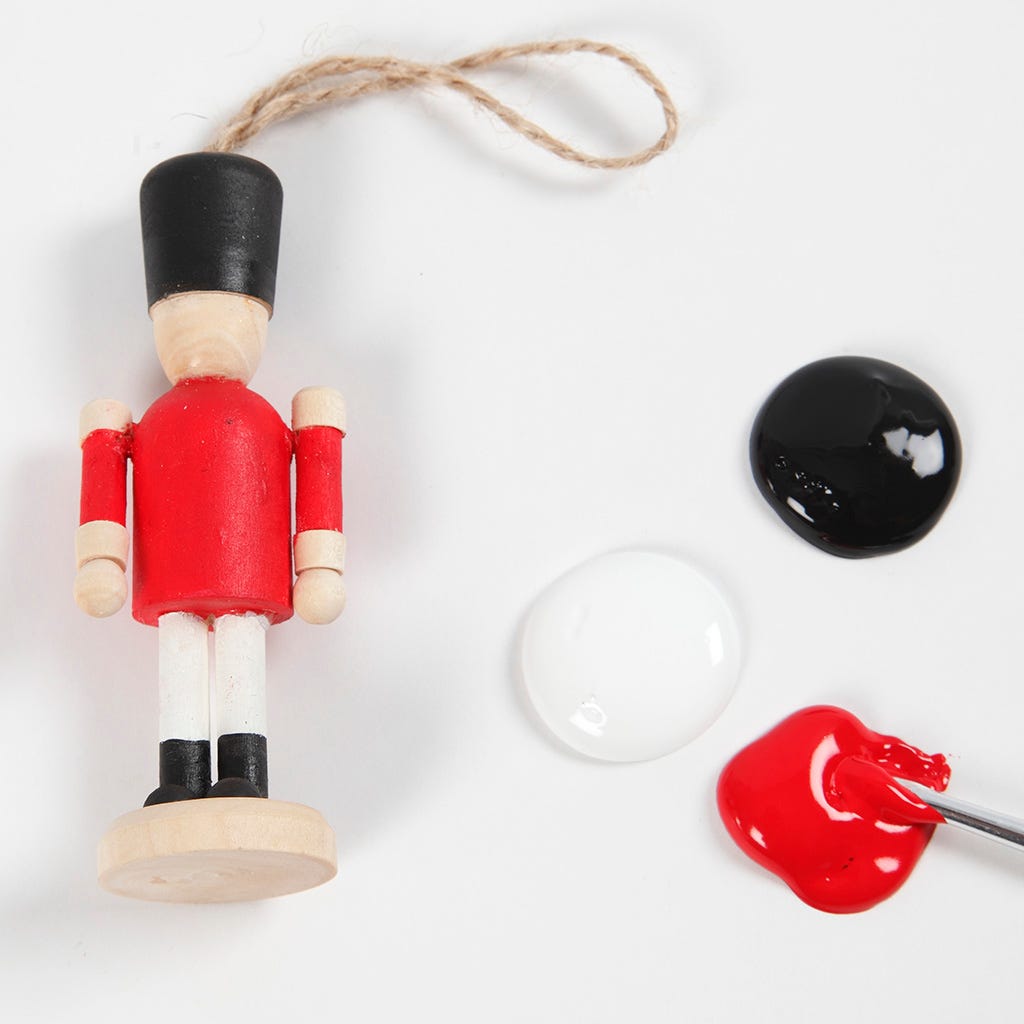 1
Paint the figure with craft paint.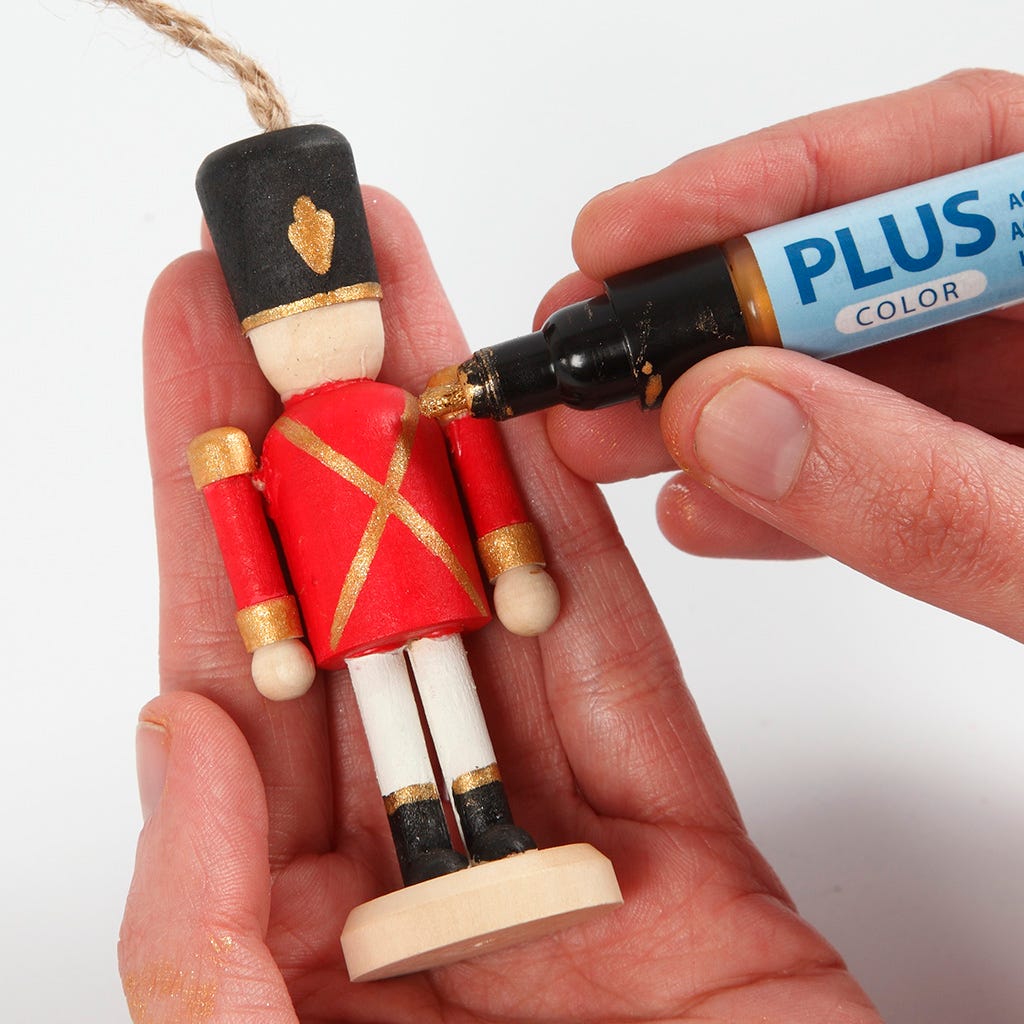 2
Draw details with Plus Color markers.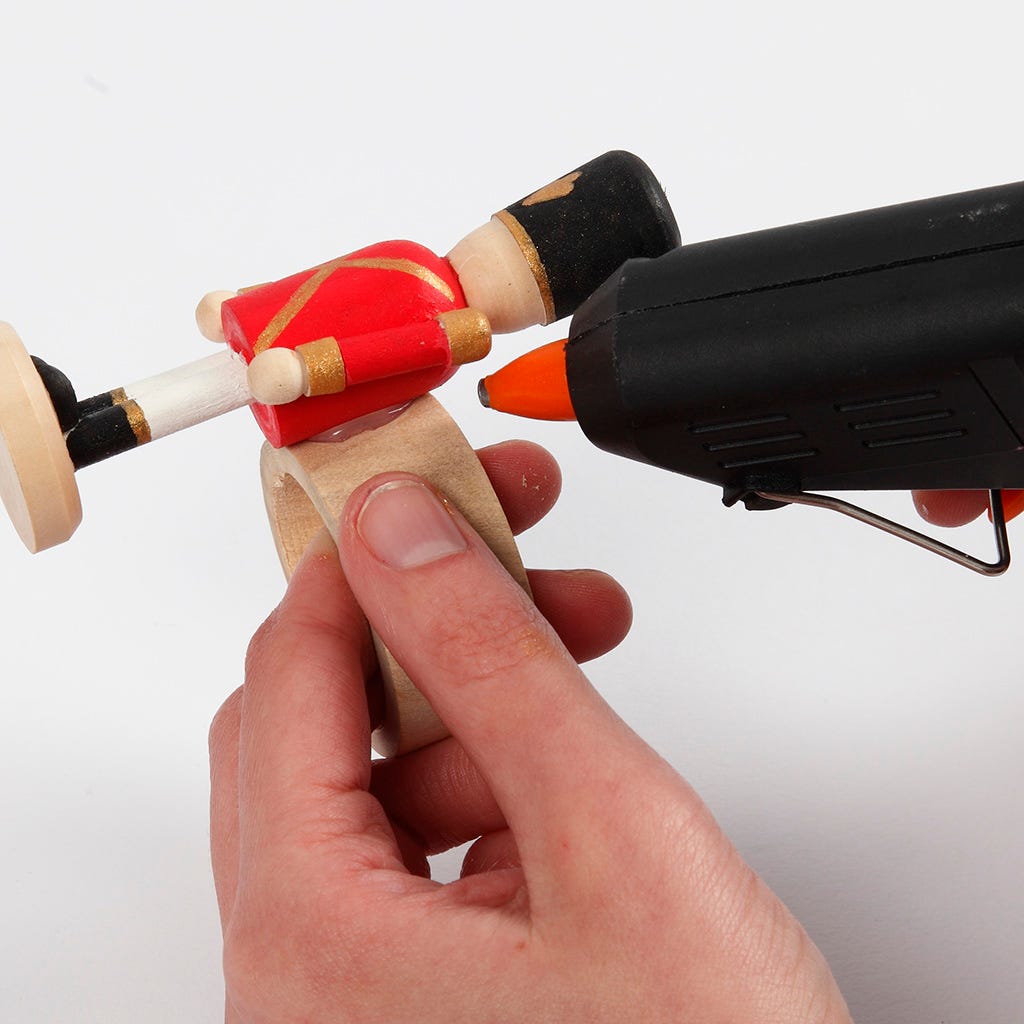 3
To make a napkin ring, cut off the figure's string for hanging and glue a wooden napkin ring onto the back of the figure using a glue gun.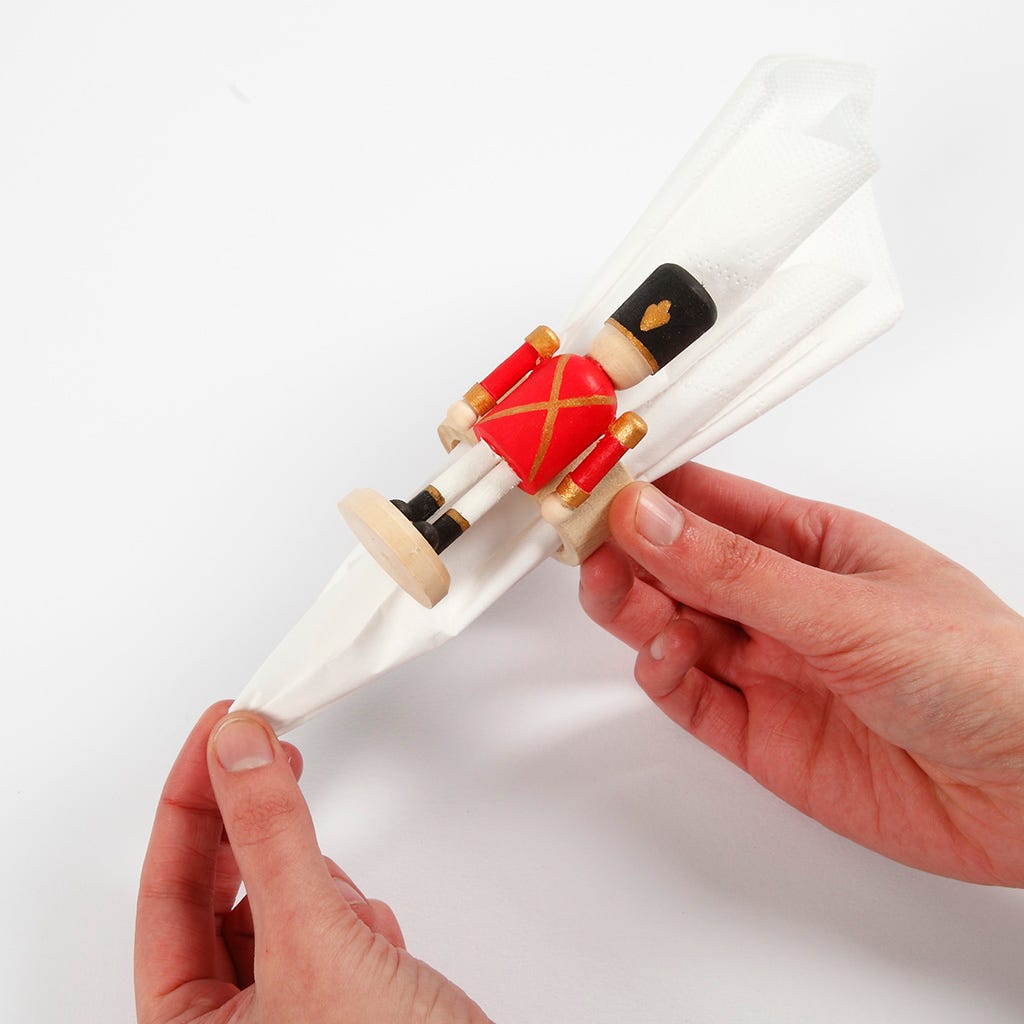 4
Fold a napkin and put inside the napkin ring.