Wooden Christmas Trees decorated with Craft Paint and Plus Color Markers
These Christmas trees are painted with craft paint. Details are added with Plus Color markers when the paint is completely dry. How to do it
1
Paint the wooden Christmas trees with craft paint.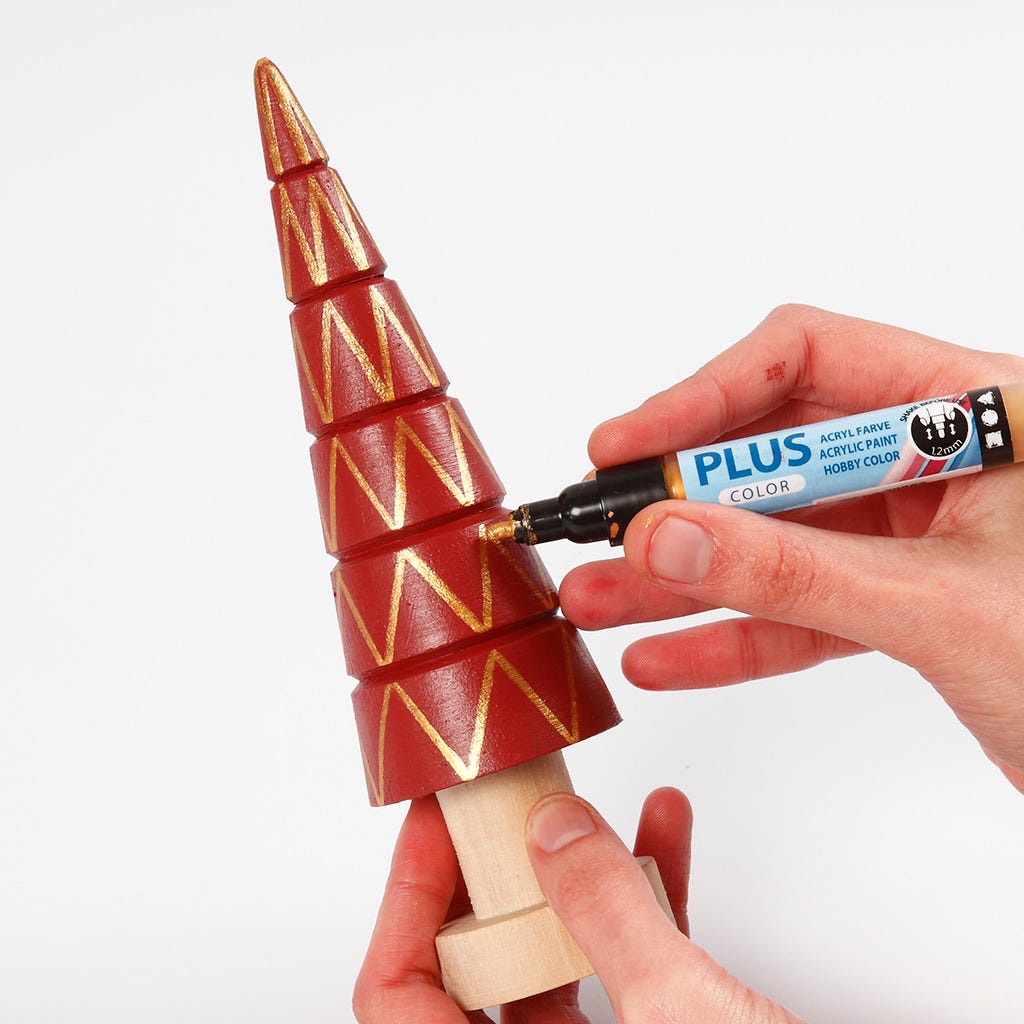 2
Add details and decoration with Plus Color markers.