A Silk Clay Chick with long Legs made from Pipe Cleaners and Nabbi Beads
This chick is made from two polystyrene balls covered with Silk Clay; one for the body with wings and one for the head with a comb. The legs are made from pipe cleaners with Nabbi beads which – like the eyes and the beak – are pushed on.
How to do it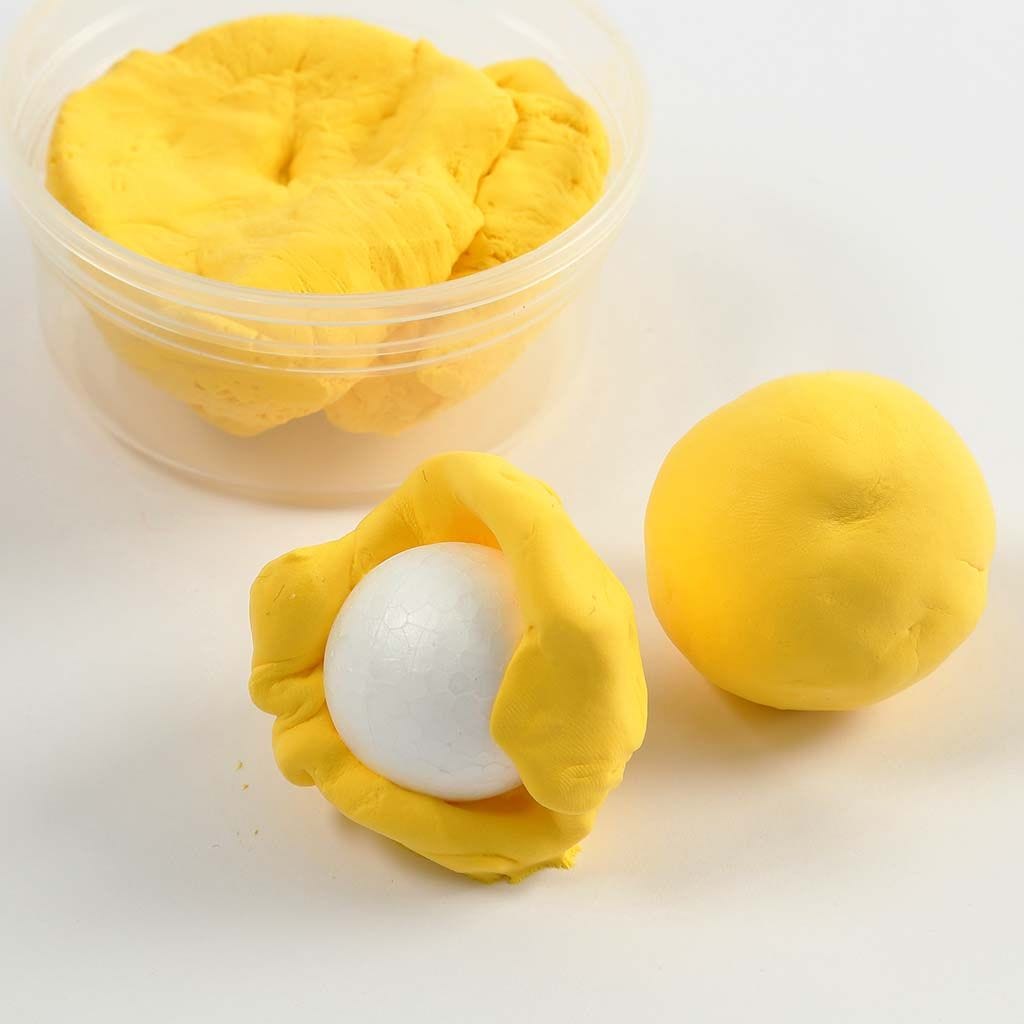 1
Cover the two polystyrene balls with Silk Clay. Assemble the balls, forming a body with a head.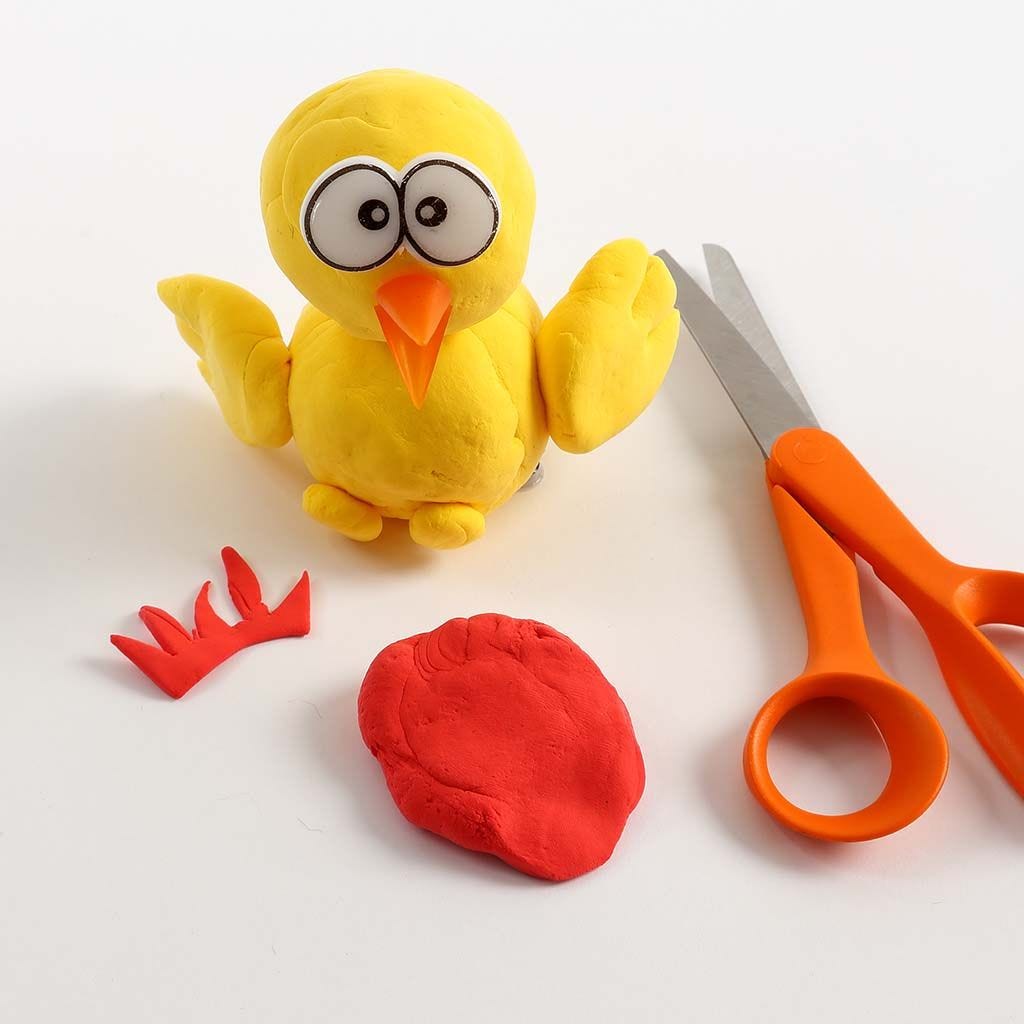 2
Model the wings and push them onto the body with two balls for the hip joints where the legs will be attached later. Push the eyes, beak and the comb onto the head. Make the comb from Silk Clay which is pressed flat and cut into shape.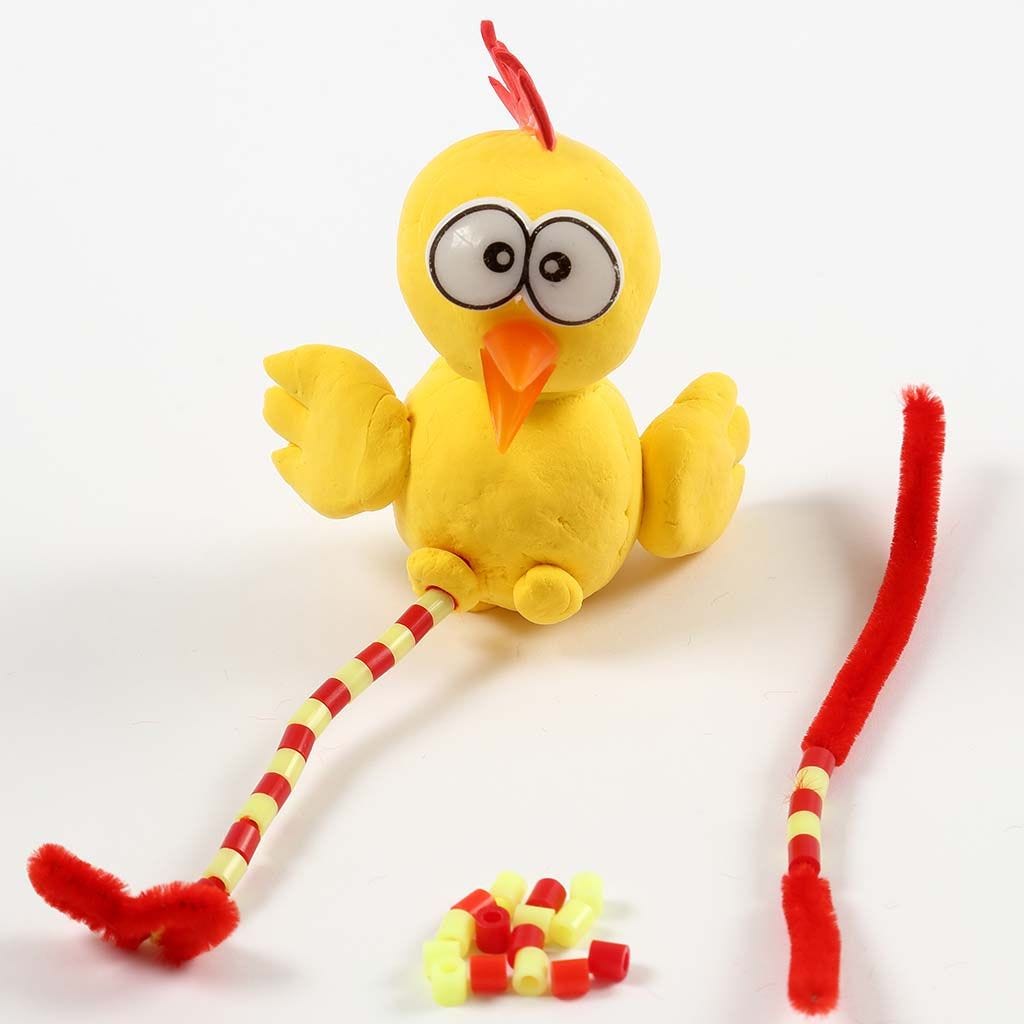 3
Shape the chick's feet at one end of two pieces of pipe cleaners and thread on Nabbi beads. Push a leg into the body at the ball forming the hip joint.
I'm shopping as
b2c incl. tax
b2b excl. tax
b2g excl. tax
Go back
I'm shopping as
Continue as guest
Copyright © 2013-present Magento, Inc. All rights reserved.