A white Mug with a graphic Design
These white stackable mugs are decorated with black graphics using a glass and porcelain marker.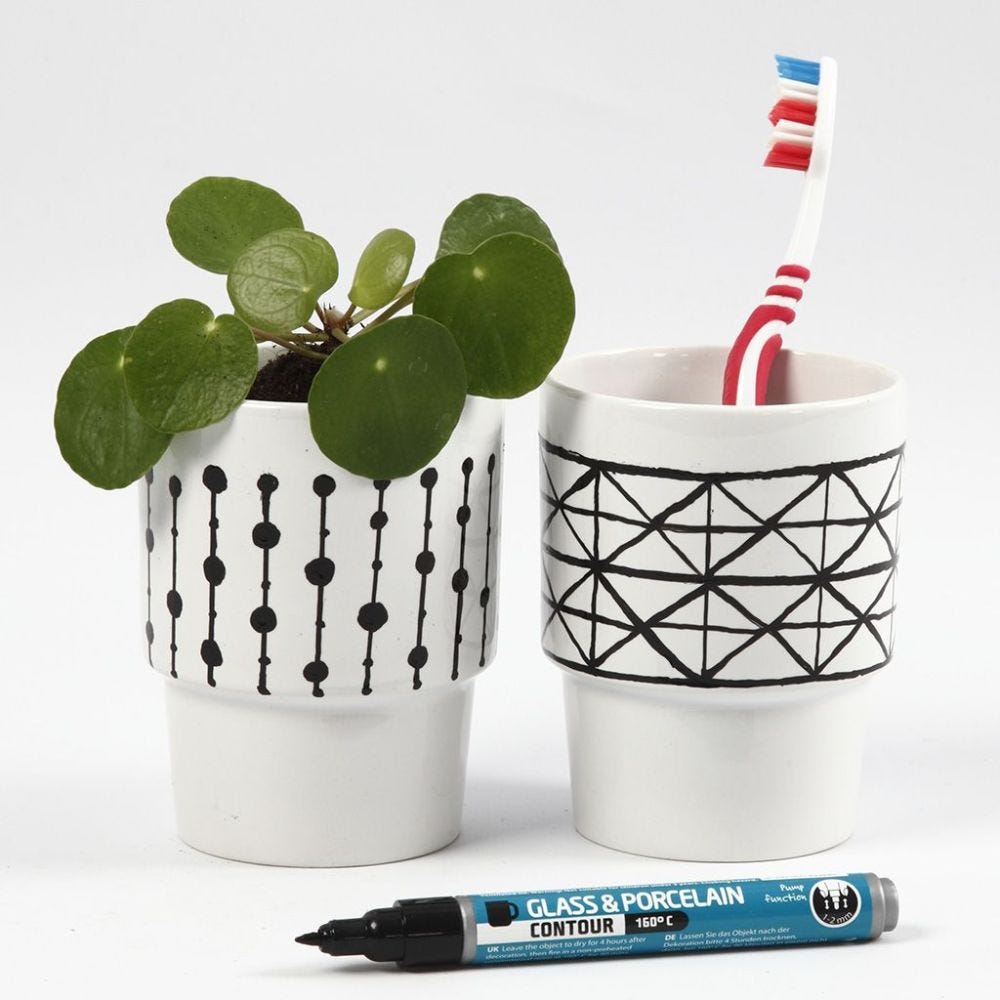 How to do it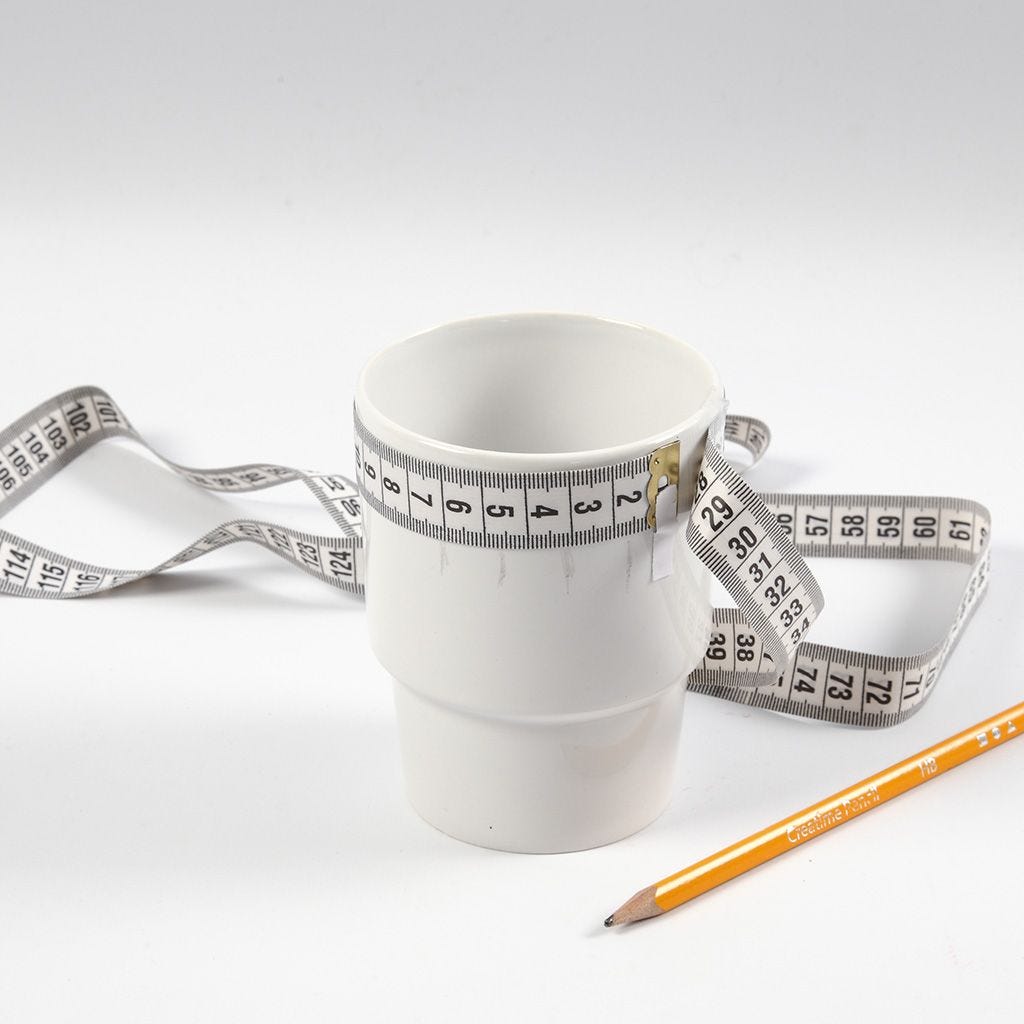 1
Use a tape measure and measure the precise distance (15 mm) between the vertical lines. Mark with a pencil.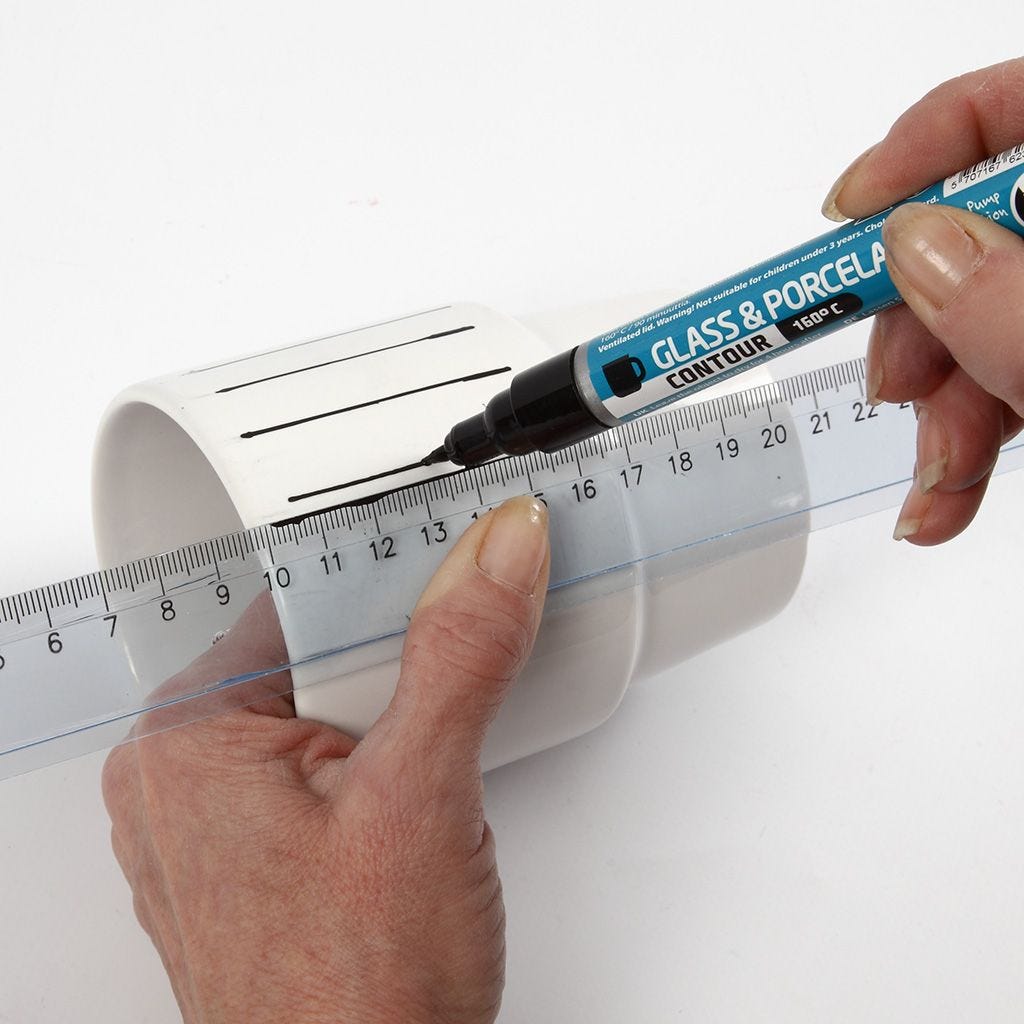 2
Use a ruler and draw with a black glass and porcelain marker. Leave to dry. A tip: The mug with graphics is dishwasher safe at a low temperature, when it is fixed for 90 min. in a household oven at 160° C.