Greeting Cards decorated with punched-out Card
The front of these greeting cards (which are supplied with a matching envelope) is decorated with a piece of white card with printed text and a punched-out design. How to do it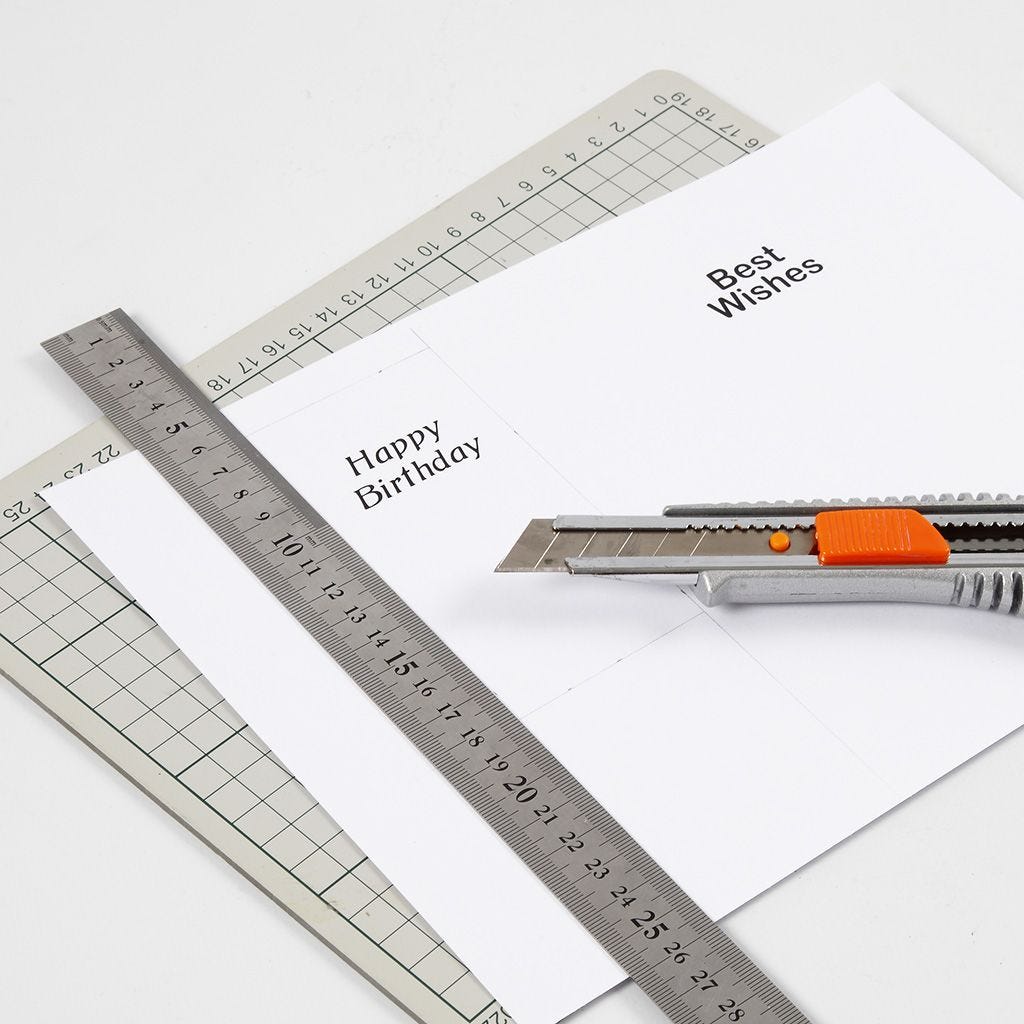 1
Put a piece of card in the printer. Write text and print out. Trim to 6 x 12 cm and make sure that the text is at the top so that there will be enough space for the punched-out design at the bottom. See the next step.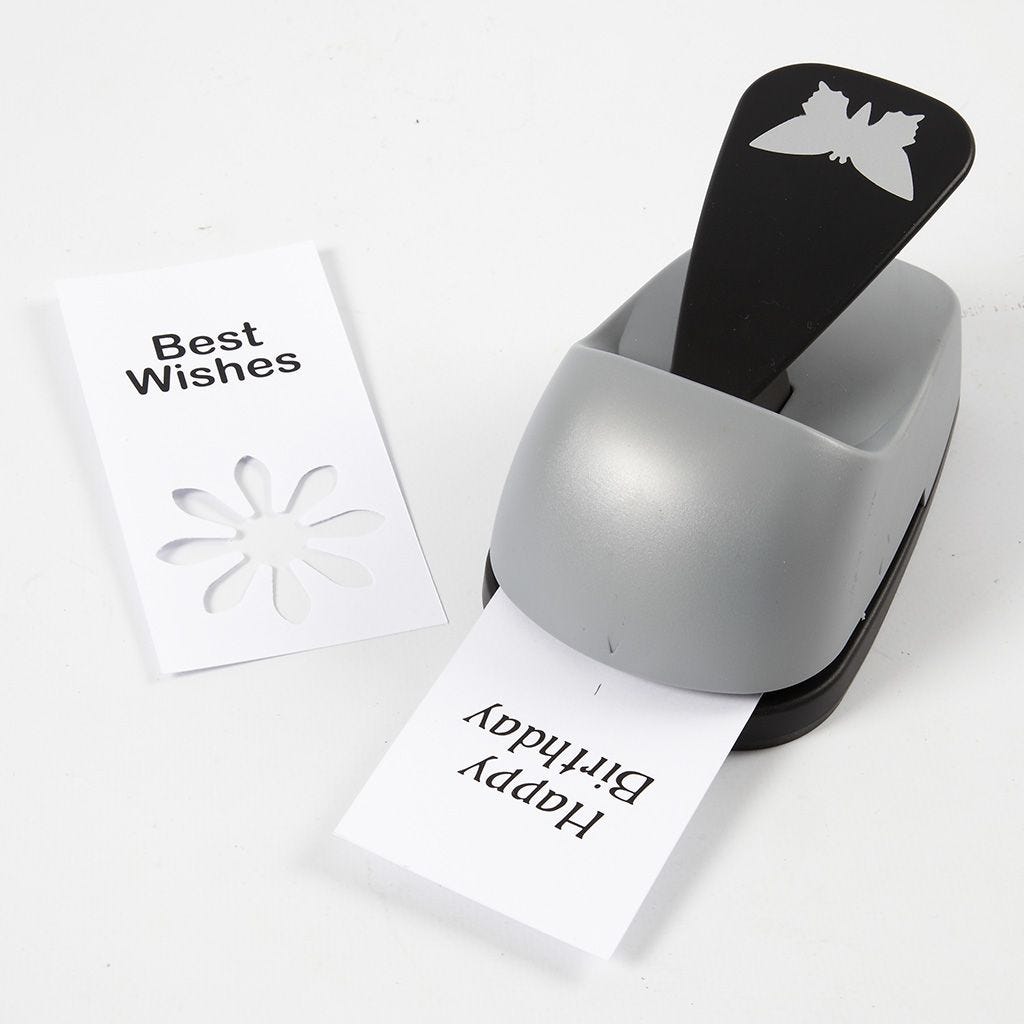 2
Place the piece of card in the paper punch and punch out the design in the middle of the card by pushing down the handle.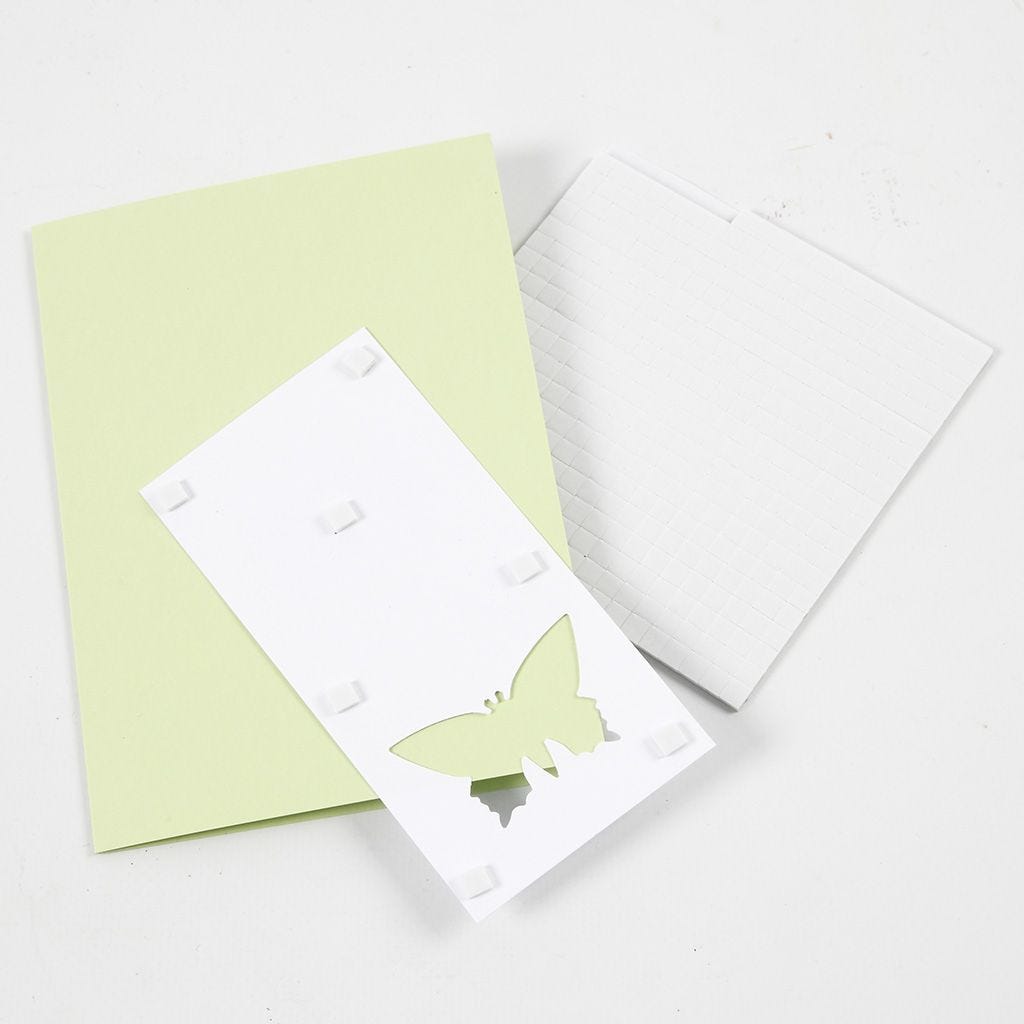 3
Attach the double-sided 3D foam pads onto the back of the piece of card. Attach this piece of card onto the front of the greeting card.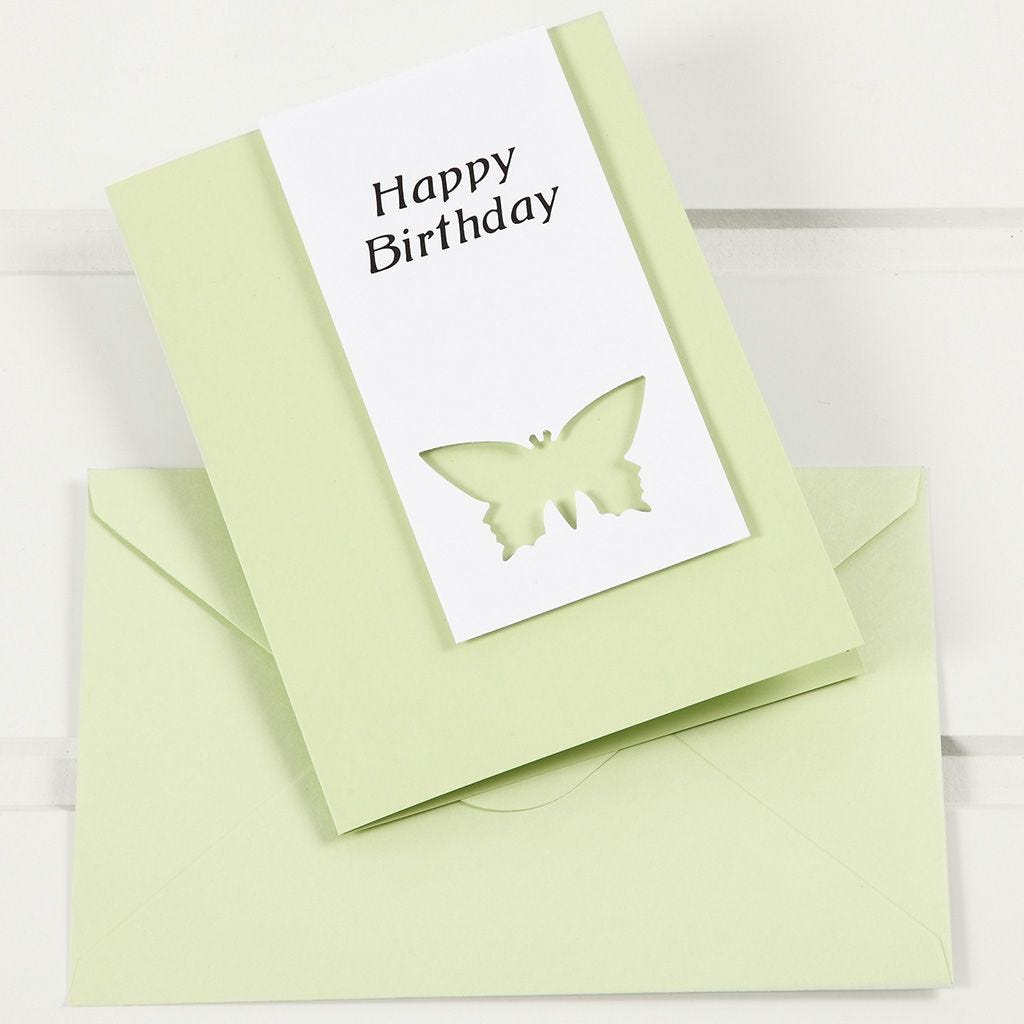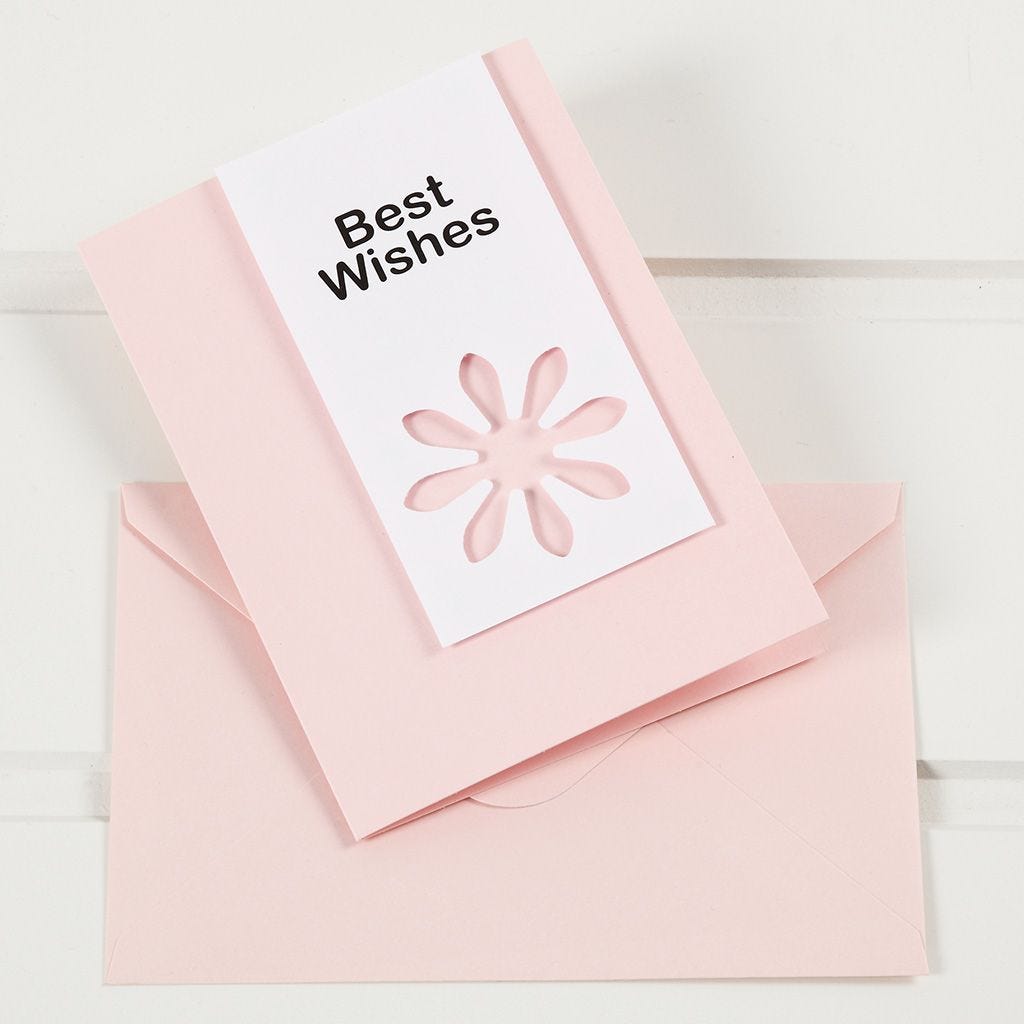 Copyright © 2013-present Magento, Inc. All rights reserved.