Fabric with black Designs embroidered with coloured Embroidery Yarn
White fabric with black designs is fixed onto this embroidery frame. The largest design in the frame is decorated with flat stitches using embroidery yarn in different colours.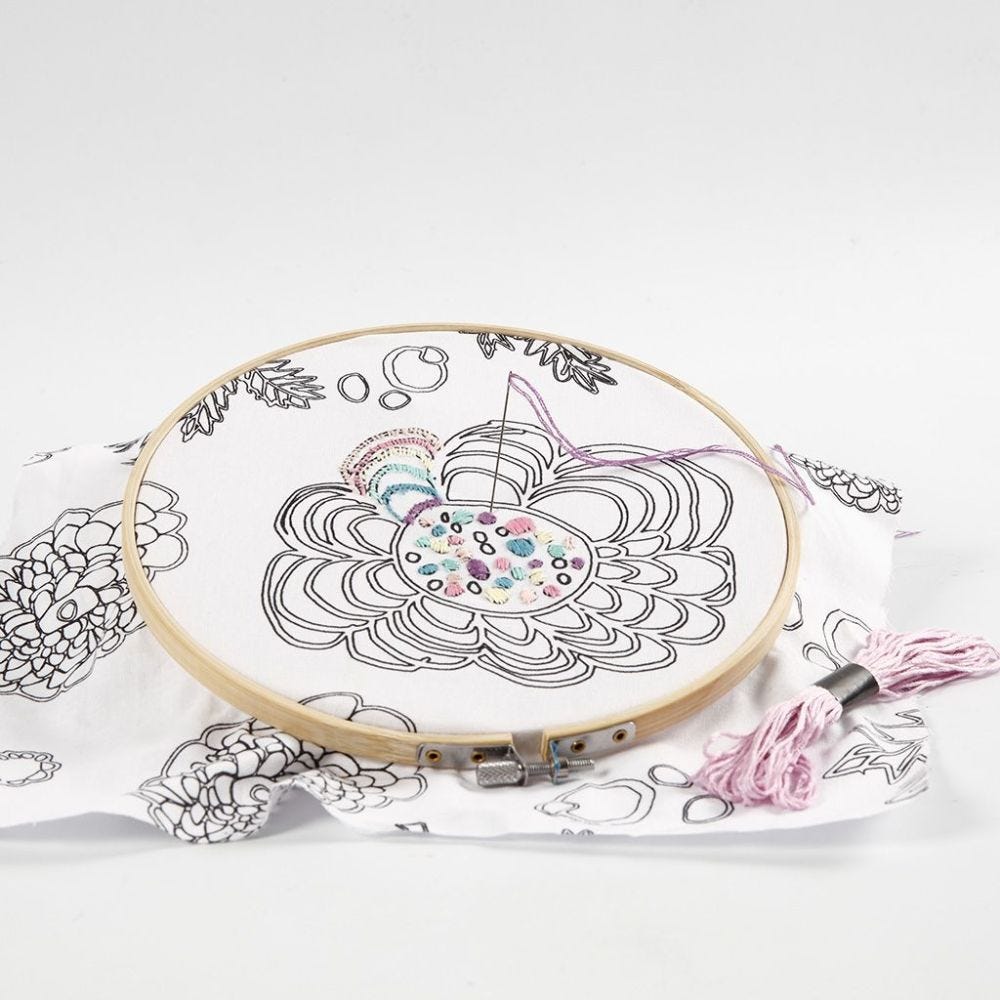 How to do it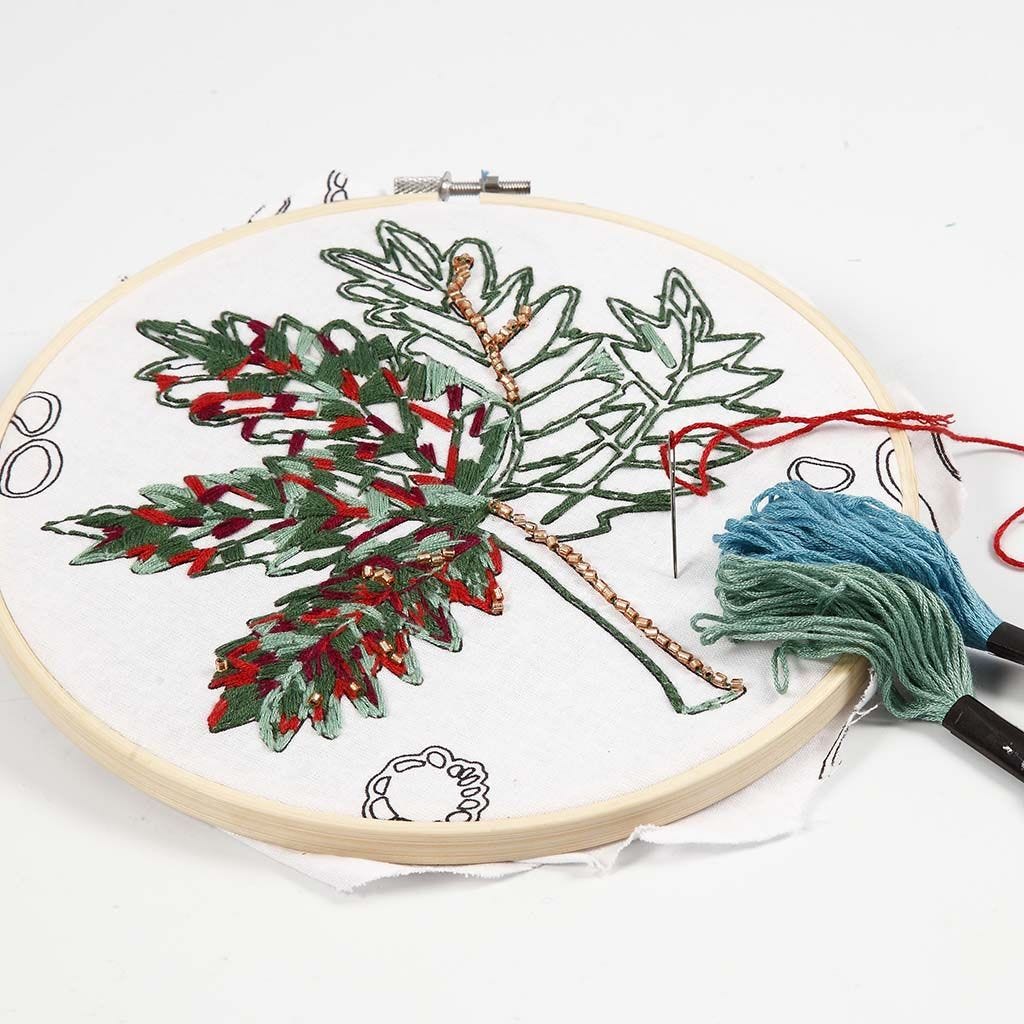 Another variant
A TIP: Leave the finished embroidery in the emobroidery frame and hang it on the wall like a small framed picture.