A Glass Bauble with Ice Dots made from transparent Glue
These glass baubles are decorated with ice-like dots made from transparent glue in a decorative pattern. A gold bead chain decorated with a gold metal star is attached for hanging. How to do it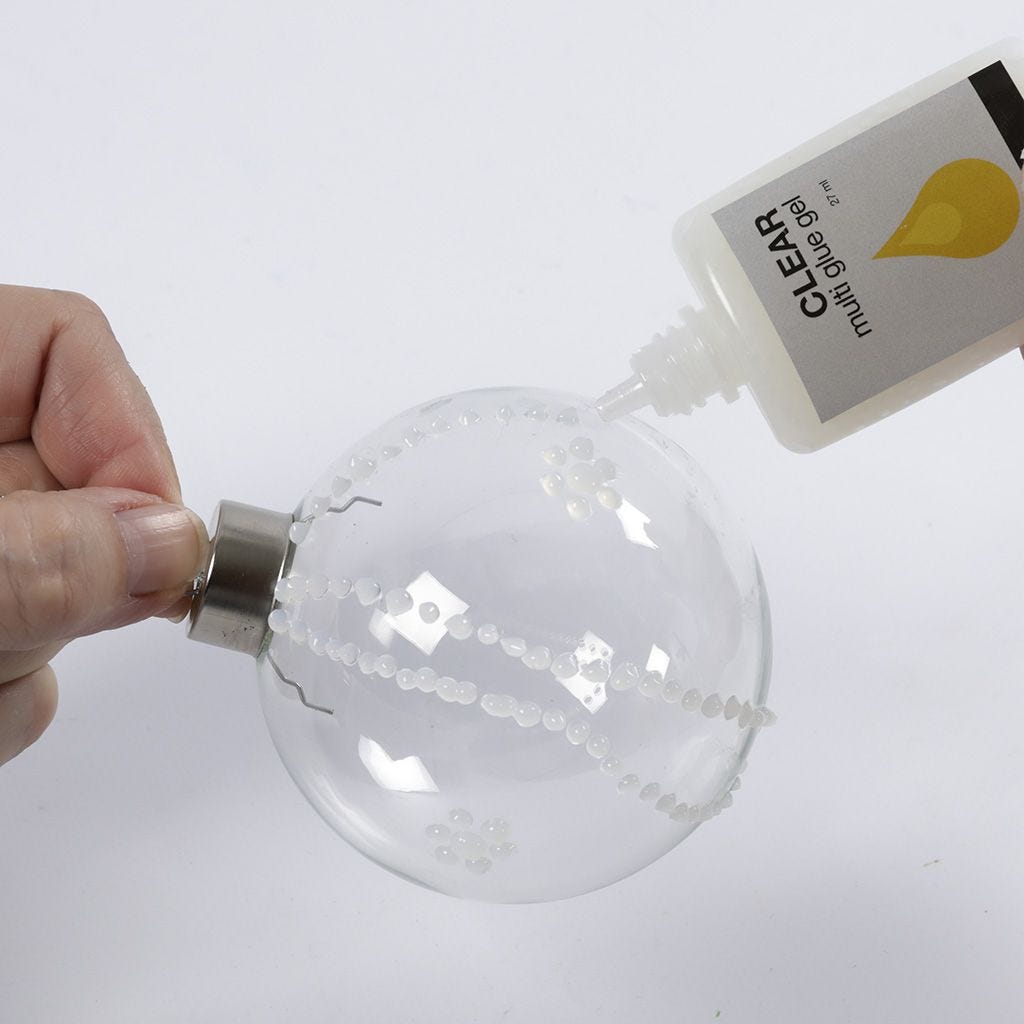 1
Use Clear Glue Gel to make small dots on the glass bauble in a pattern according to your imagination. Hold the bauble by the metal collar with the loop for hanging. Hang up to dry eg: on a a flower stick resting between two objects.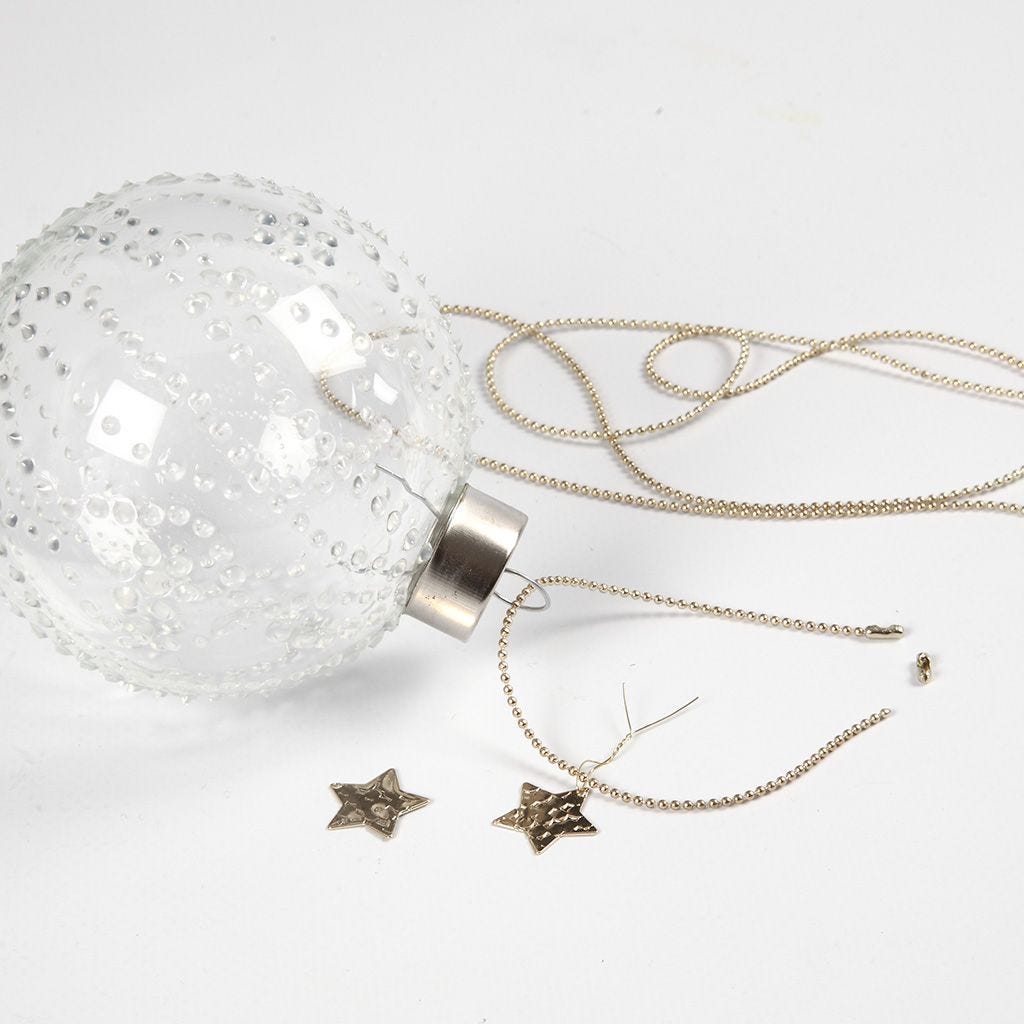 2
Thread a gold bead chain through the loop at the top of the glass bauble and assemble the chain with its matching collar fastener. Decorate further by attaching a small piece of brass wire onto the metal star. Tie the metal star onto the bead chain.