A white Clay Christmas Tree inside a Glass baseless Bauble
A Christmas tree made from white clay is suspended inside each of these round glass baseless hanging baubles. The cord is decorated with wooden beads and a small metal star. How to do it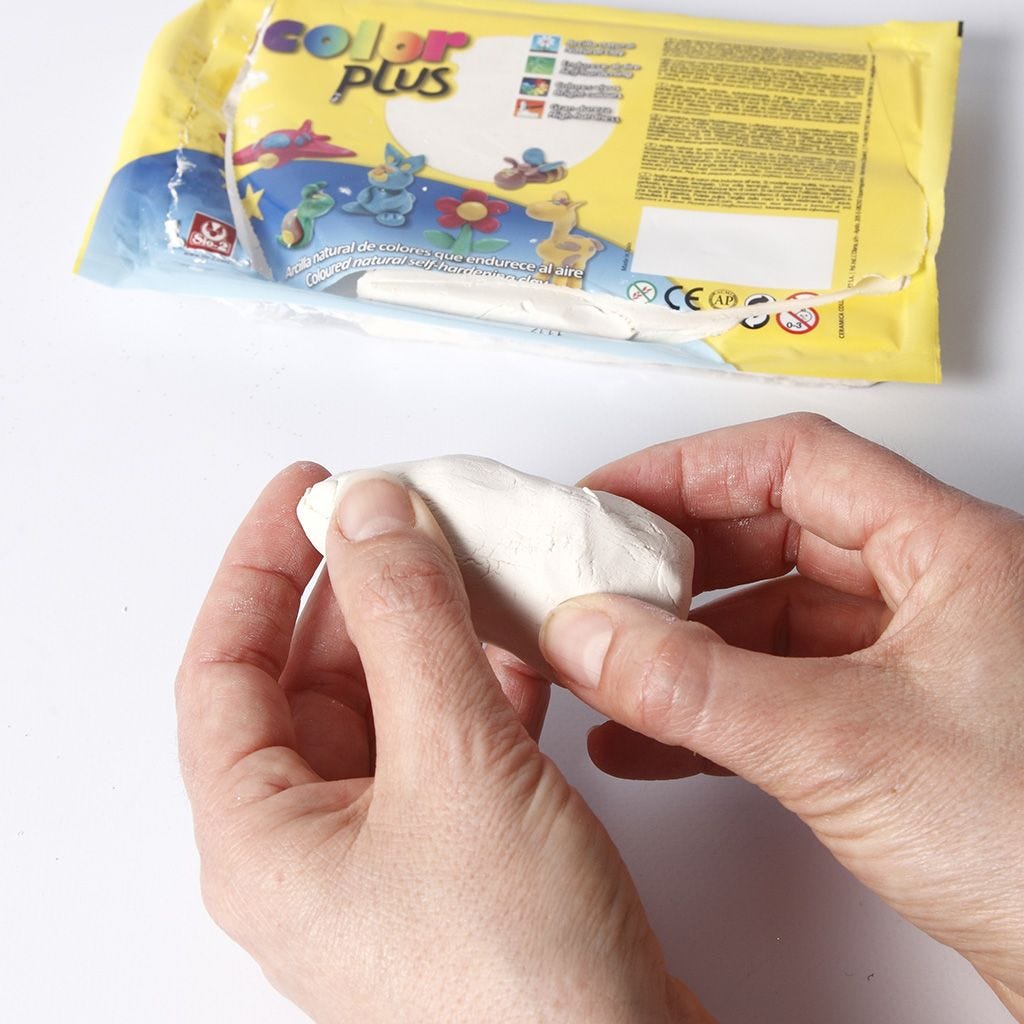 1
Christmas tree: Model a small 6 cm tall cone from a lump of clay.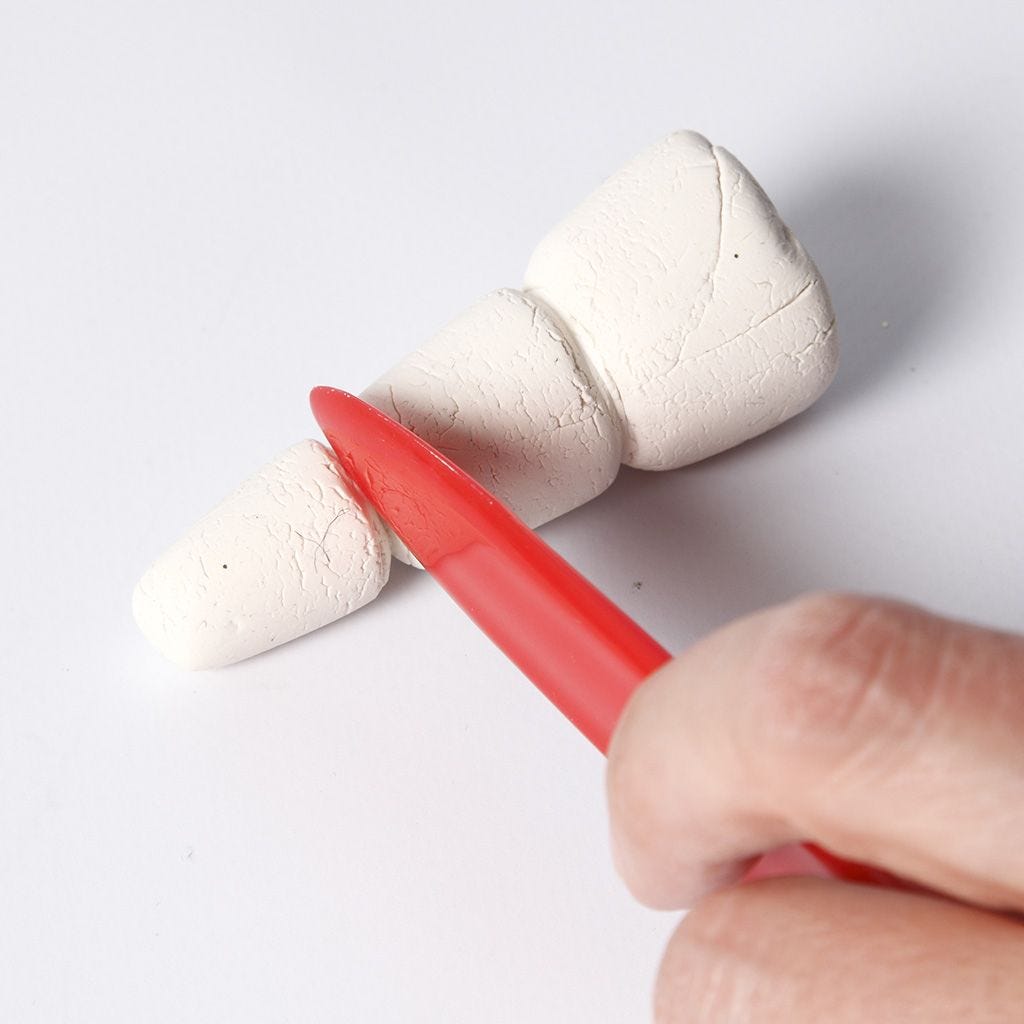 2
Use a knife or similar and make a groove in two places all the way around the cone.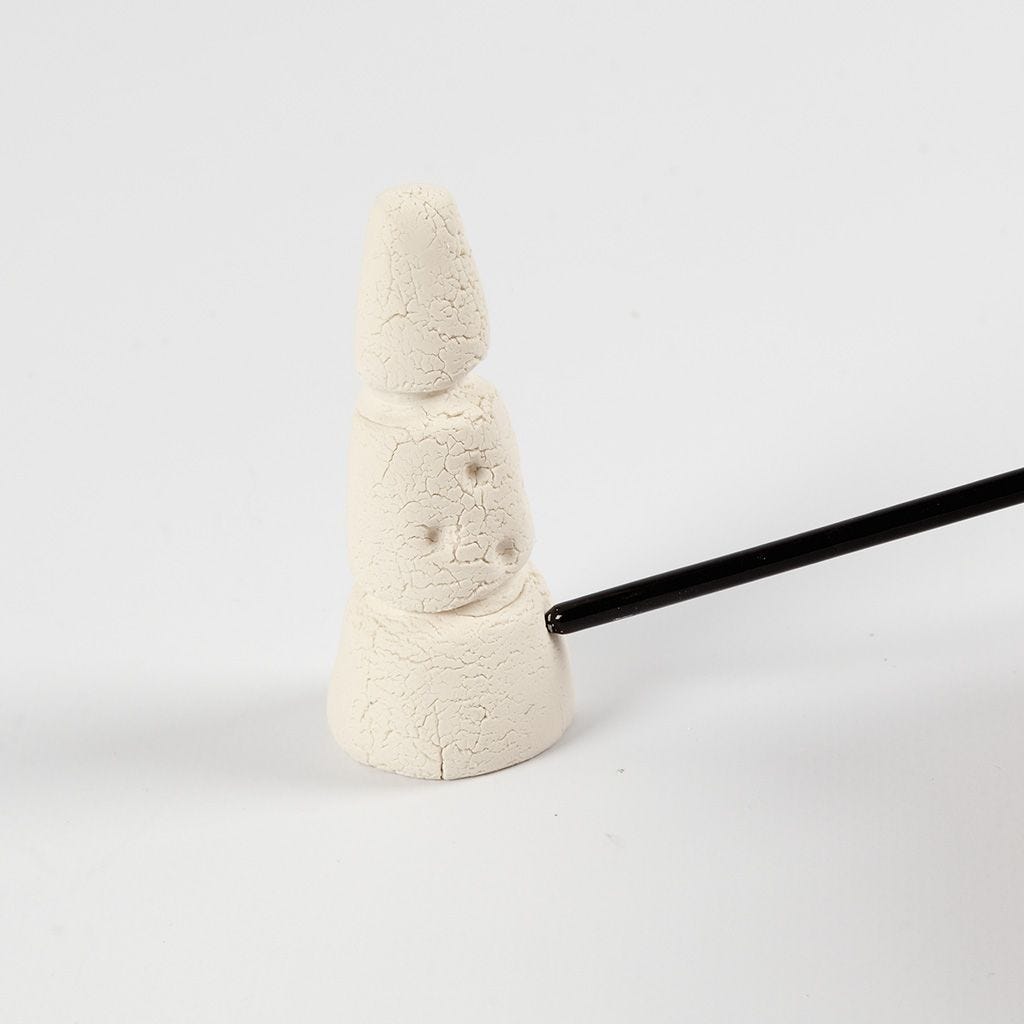 3
Decorate with a pattern. We have used dots made with the end of a brush handle. (A TIP: Smooth with water if you want a smooth and even surface).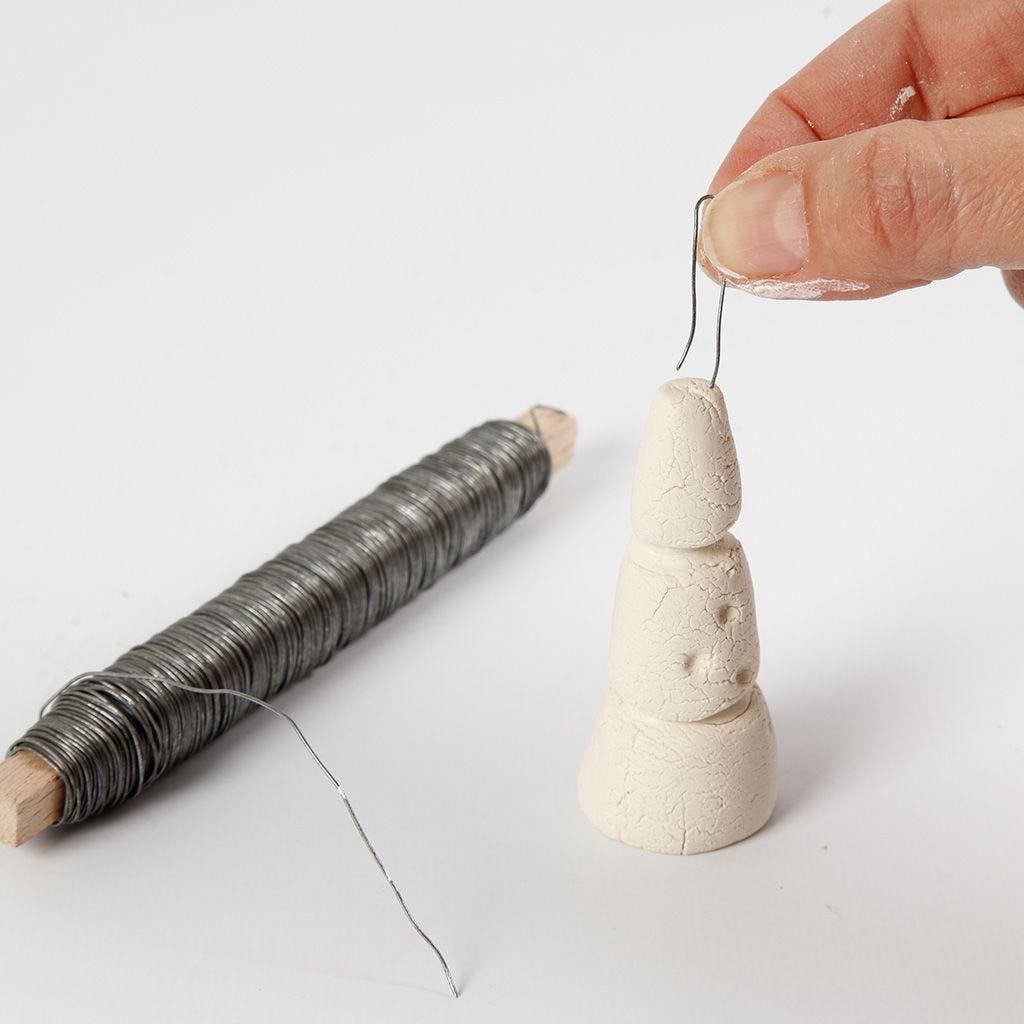 4
Model a U from florist wire and insert it into the top of the cone as a loop for hanging. Leave the finished tree to dry for approx. 24 hours.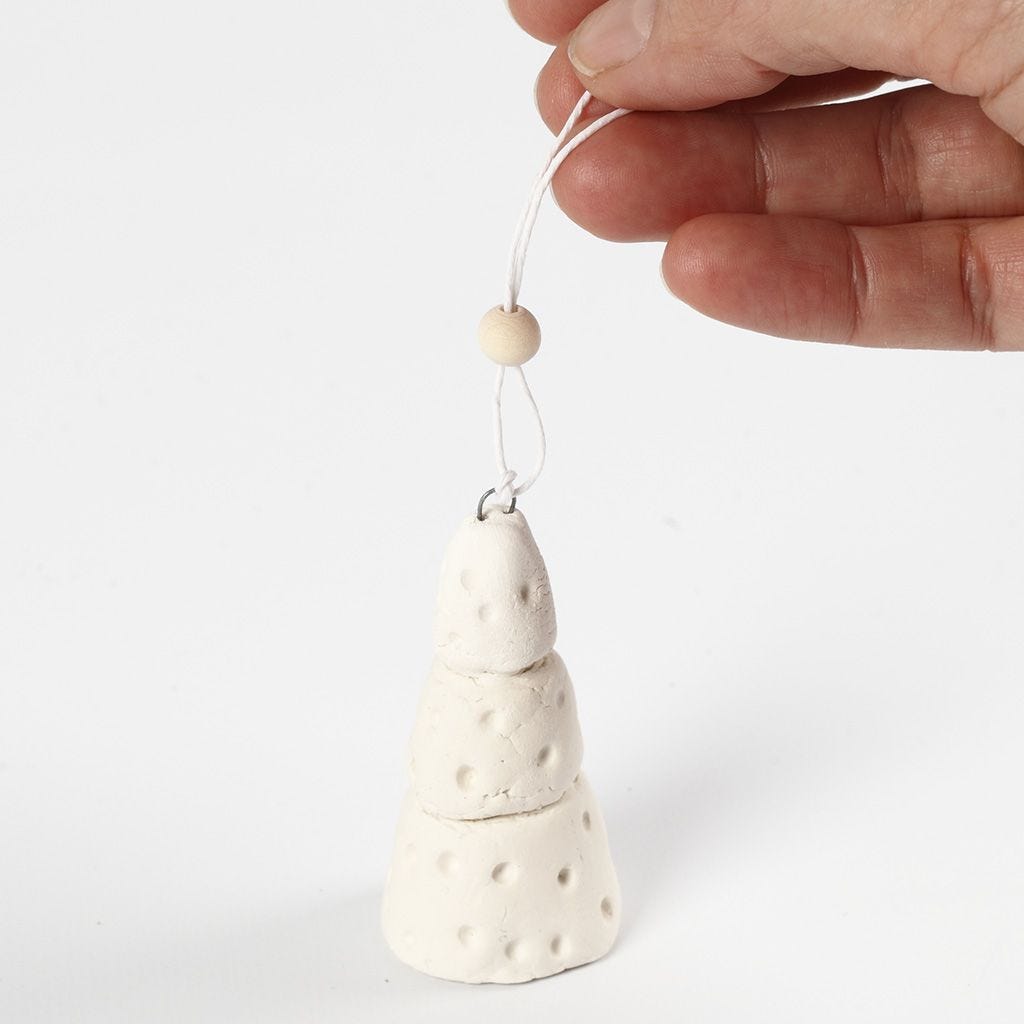 5
Assemble the hanging decoration. Cut a piece of natural hemp and tie it to the loop and decorate with a wooden bead.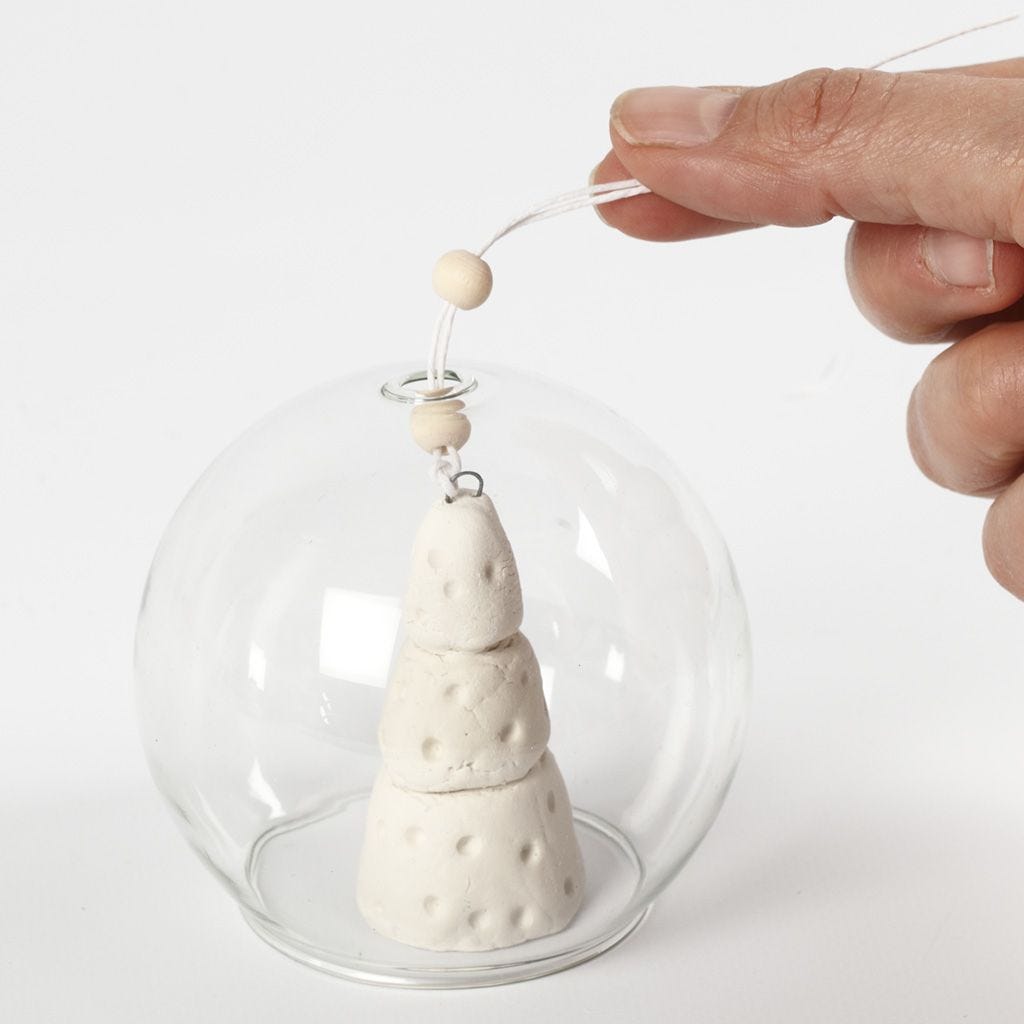 6
Thread the baseless hanging glass bauble onto the piece of natural hemp with the Christmas tree and finish with a wooden bead and a metal star. Tie at the top with a double knot.