An Illustration made with Drawing Gum
This illustration is made with drawing gum on a sheet of watercolour paper. Watercolours are then applied with a brush and left to dry. The drawing gum coating is then rubbed off to reveal the masked design.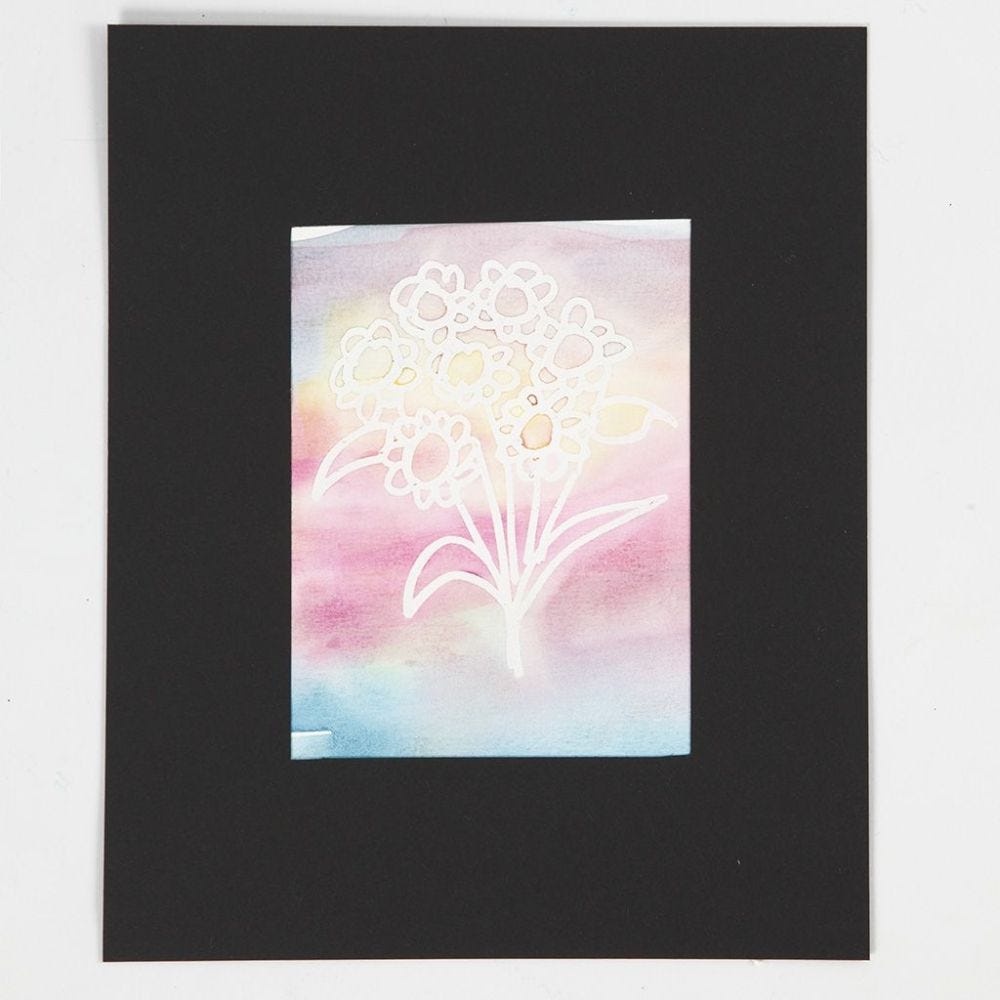 How to do it
1
The drawing gum is pumped from the cartridge into the tip of the pen by pressing the tip up and down on a piece of paper.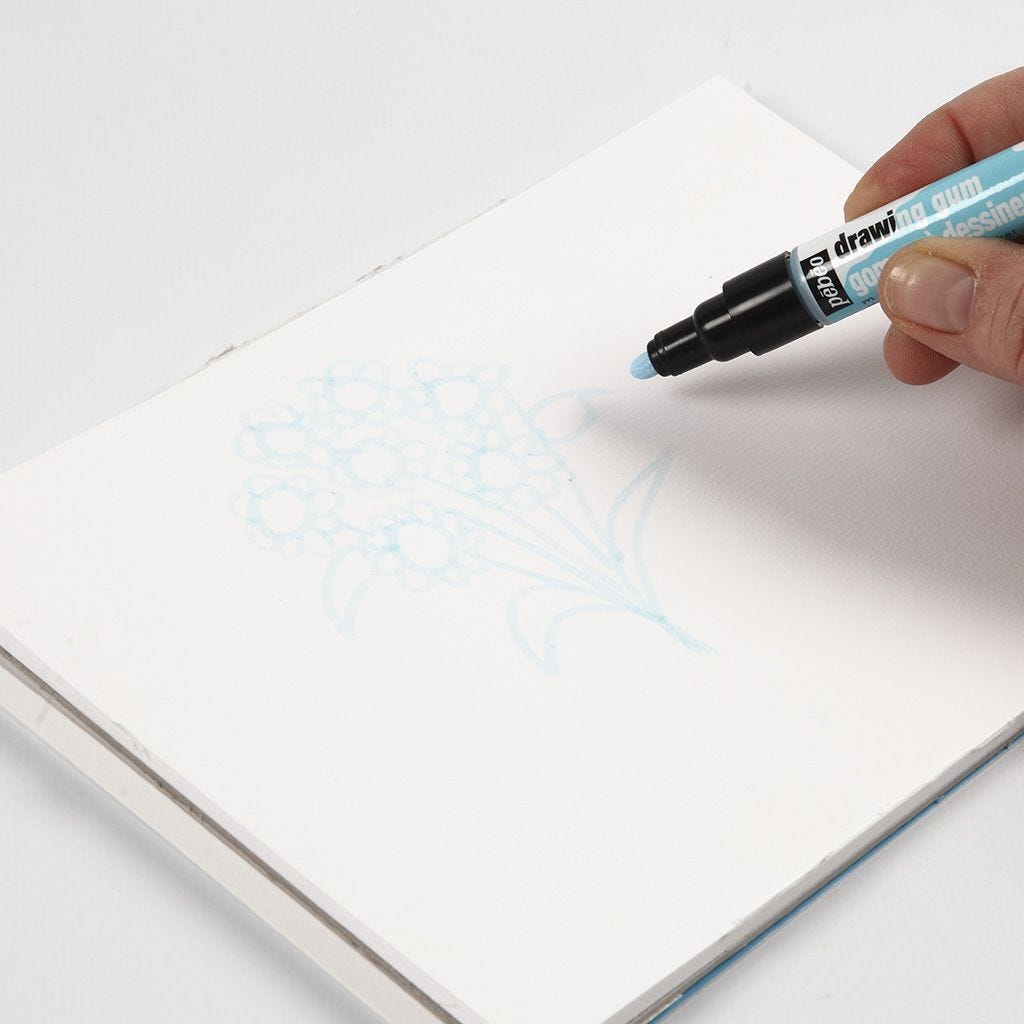 2
Draw a design on a piece of watercolour paper with the pen and leave to dry.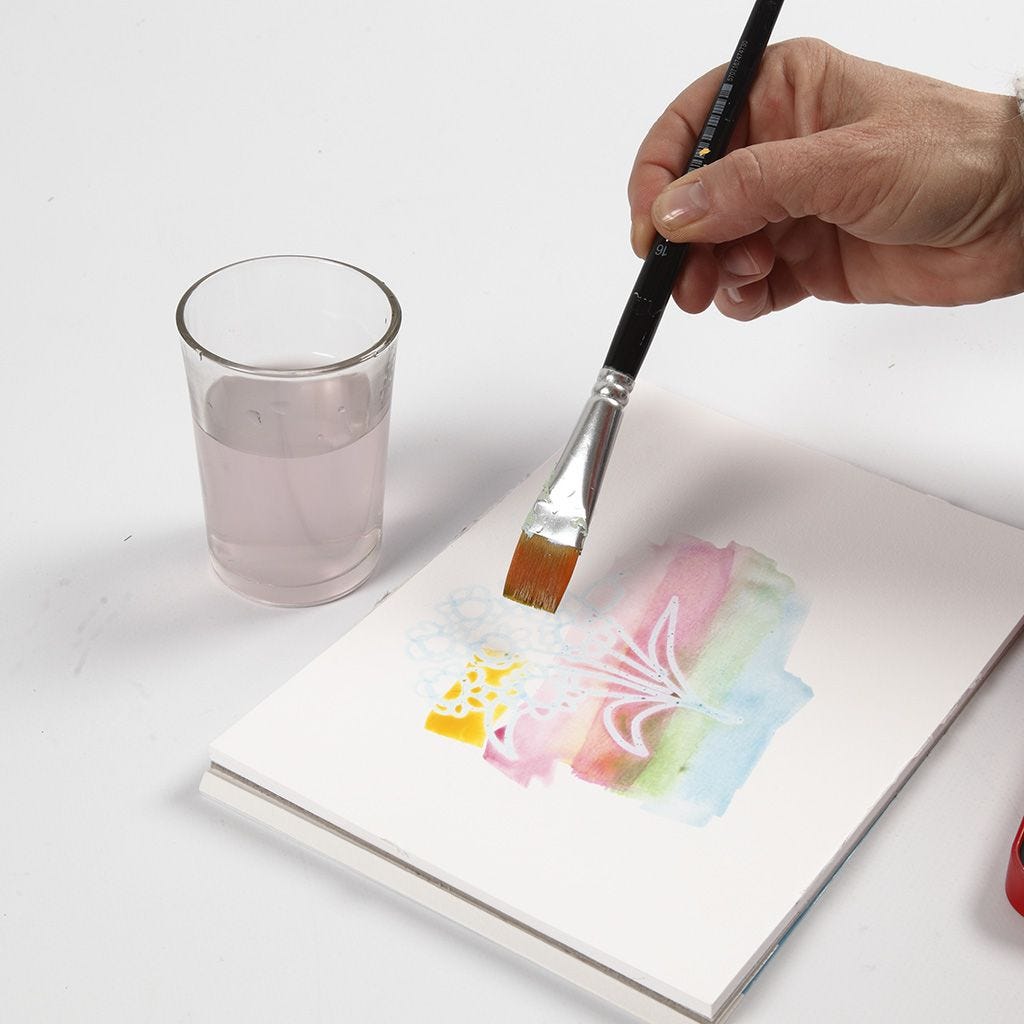 3
Paint over the design with watercolours or water-diluted acrylic paint and leave to dry.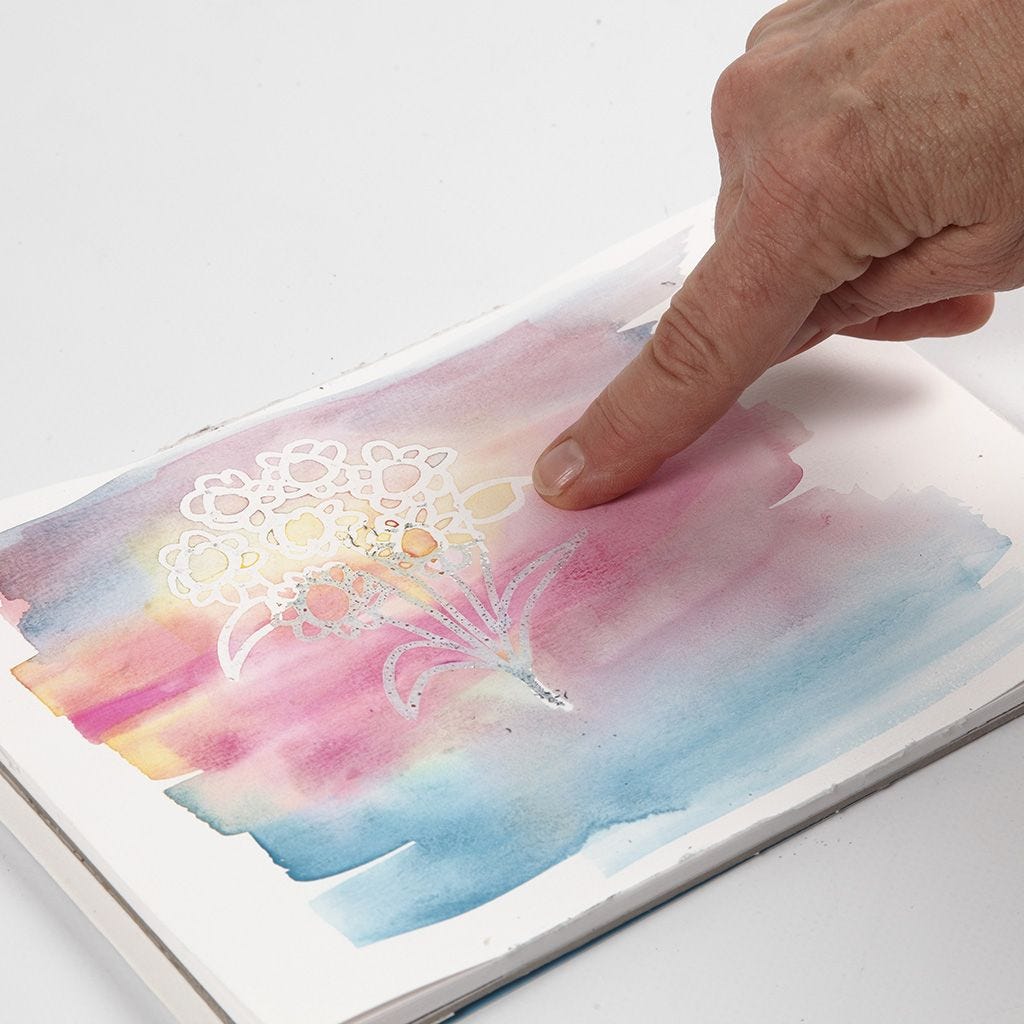 4
Rub off the drawing gum coating using the tip of your finger to reveal the masked design on the watercolour paper.