A woven Star from weather-resistant varnished Paper Star Strips
Stars woven from Vivi Gade paper star strips are used for door decorations and Christmas tree decorations. The strips are made with a thick coat of varnish on both sides and are therefore ideal for DIY decorations for hanging outside in sheltered areas.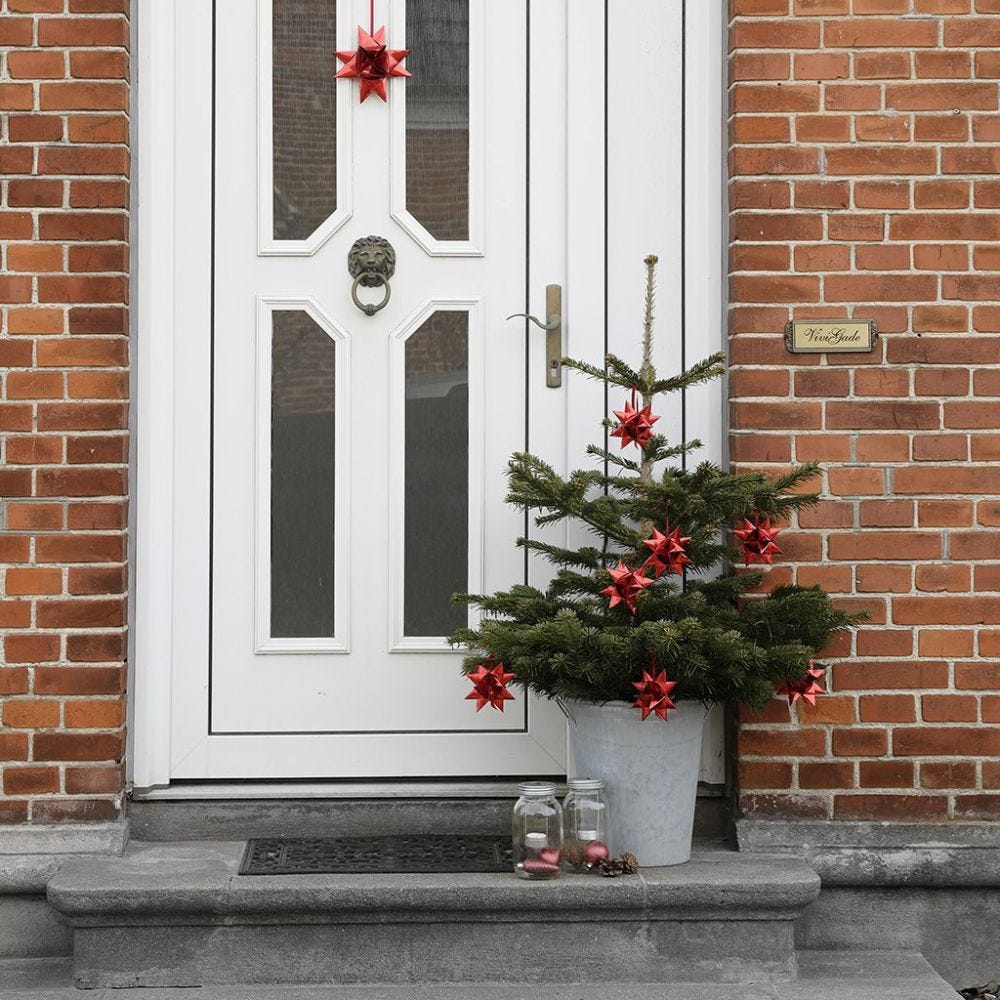 How to do it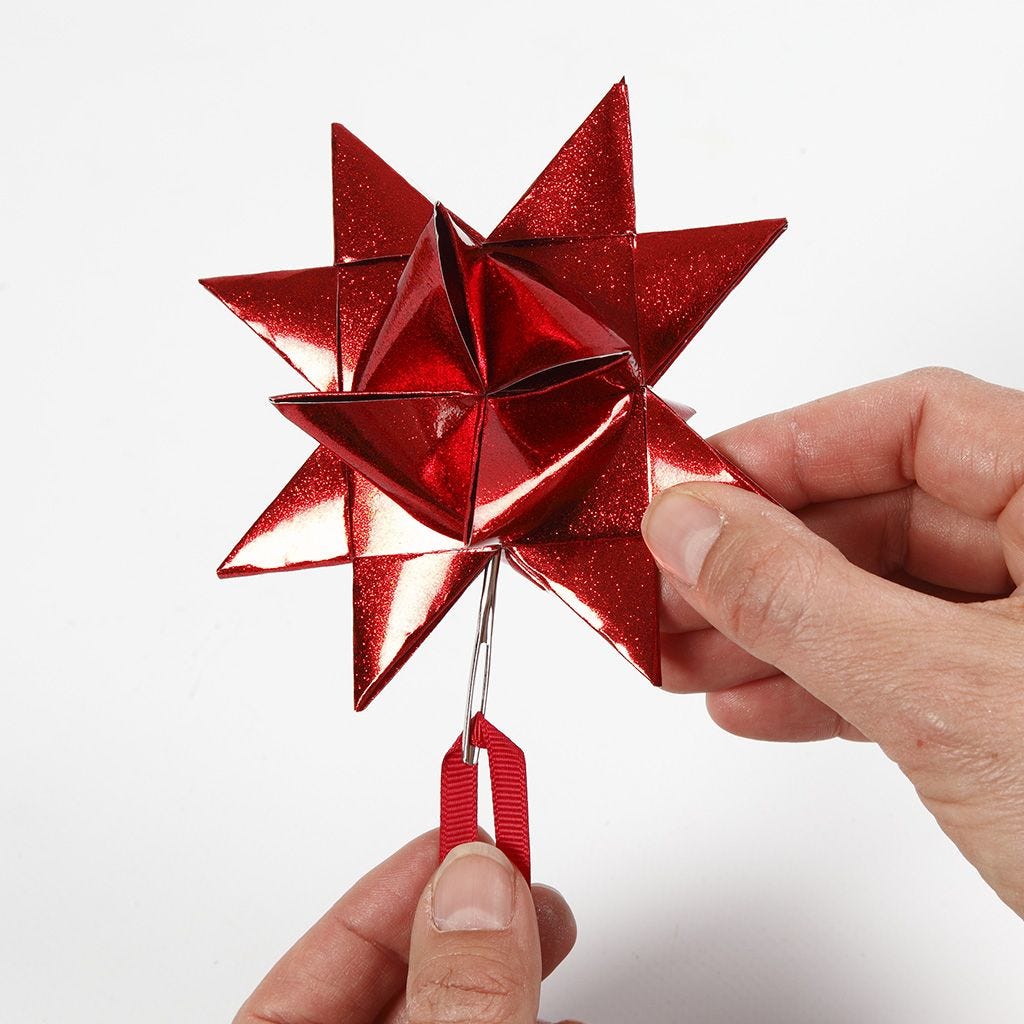 1
A star for the Christmas tree etc.: Weave a star following the instructions on the packaging. Thread a piece of fabric ribbon onto a darning needle and thread the needle all the way through the star. (This is a wind-proof solution if you want to hang the star outside).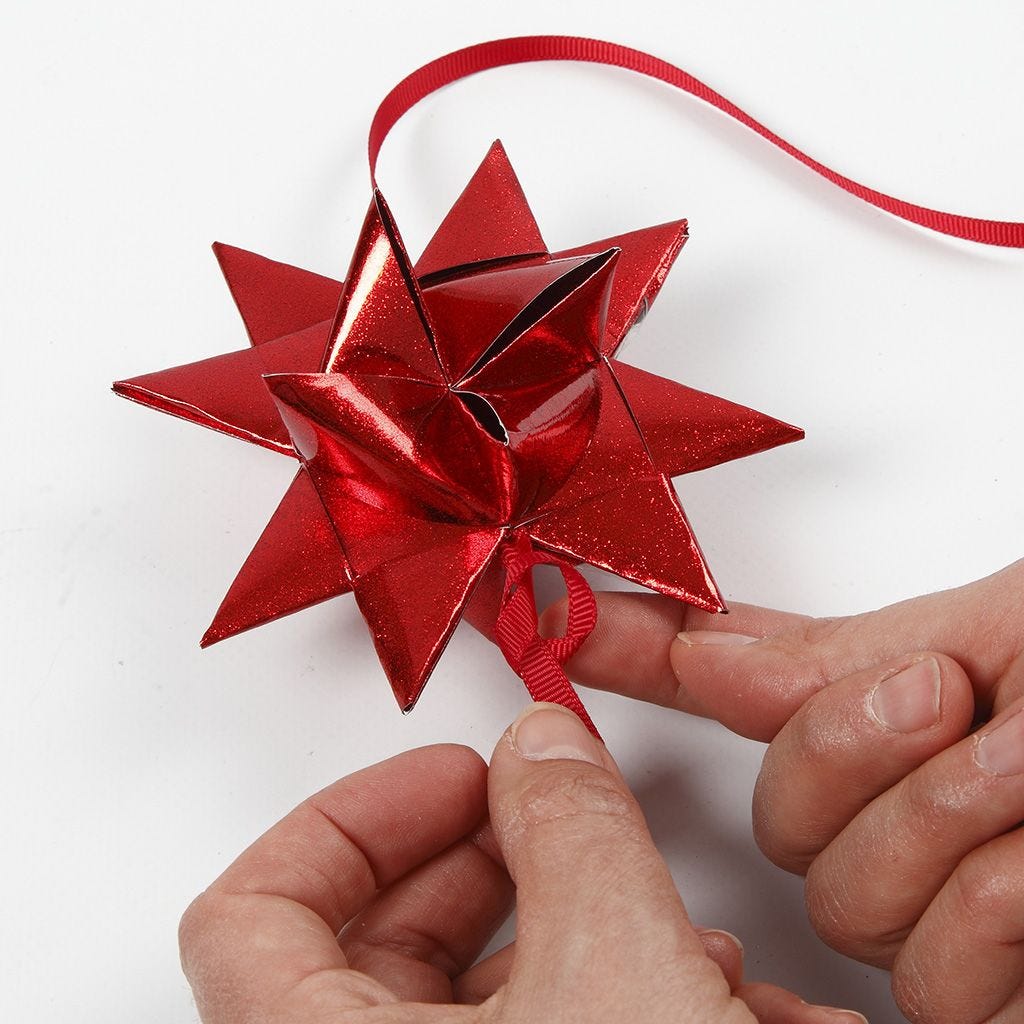 2
Tie a knot in one end of the ribbon and tie the star onto the tree with the other end. A star for the door: Weave a star from wide paper star strips, and weave it with a flat back. This way the star hangs better on a door. Make a hole and tie a ribbon through the hole.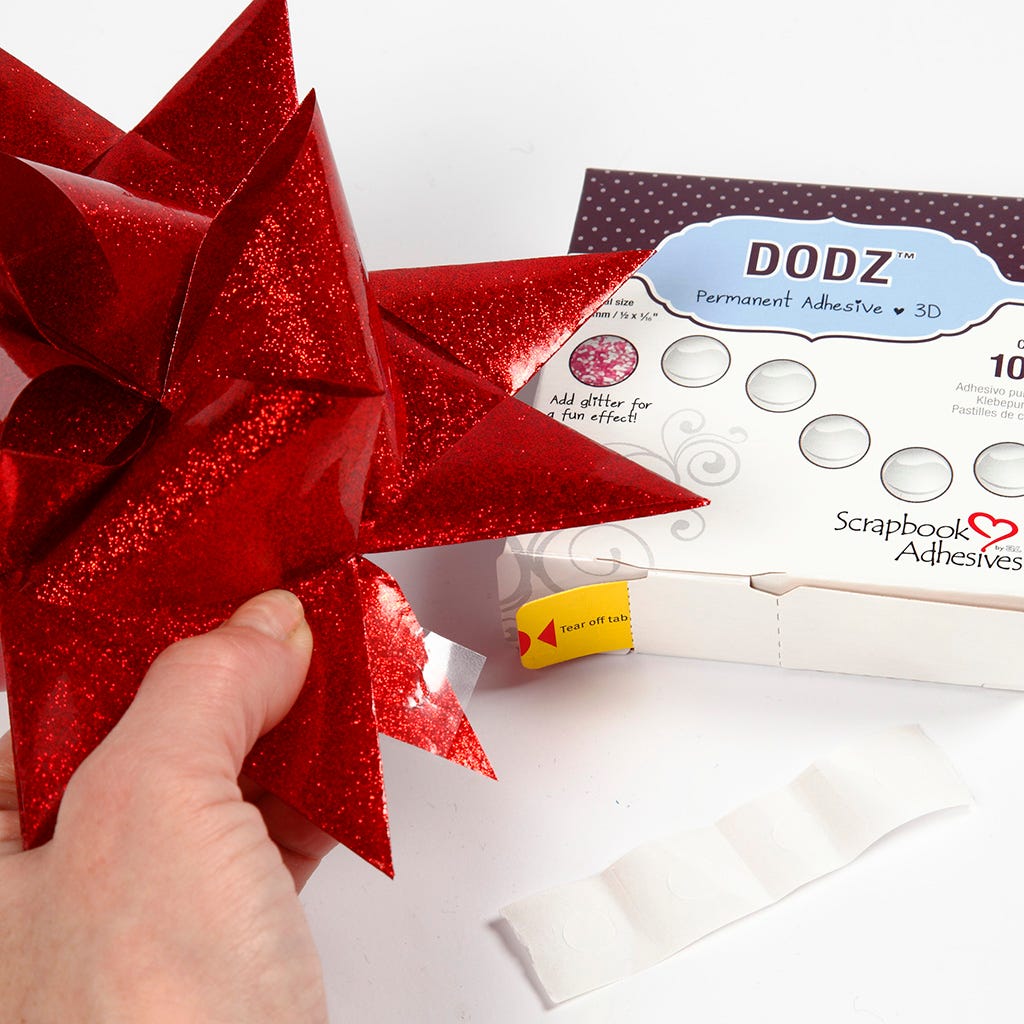 3
You may secure the end with Dodz adhesive dots to ensure that the end doesn't unravel.
I'm shopping as
b2c incl. tax
b2b excl. tax
b2g excl. tax
Go back
I'm shopping as
Continue as guest
Copyright © 2013-present Magento, Inc. All rights reserved.