Paper Hanging Decorations with Glitter
The star and the bauble are both made from glitter paper from the same book. Both decorations are assembled from several pieces of paper cut out using a template, folded and stapled together in the middle. They are finished with a piece of silver thread for hanging decorated with wooden beads.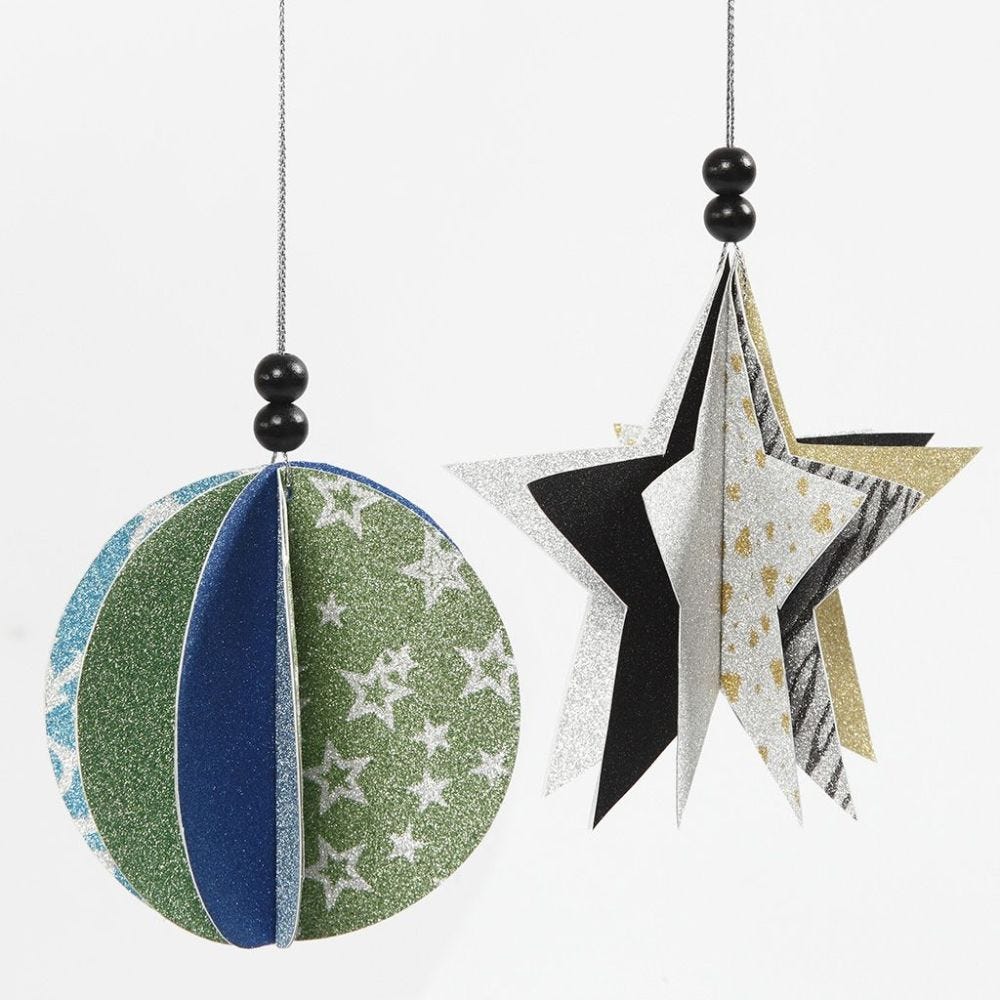 How to do it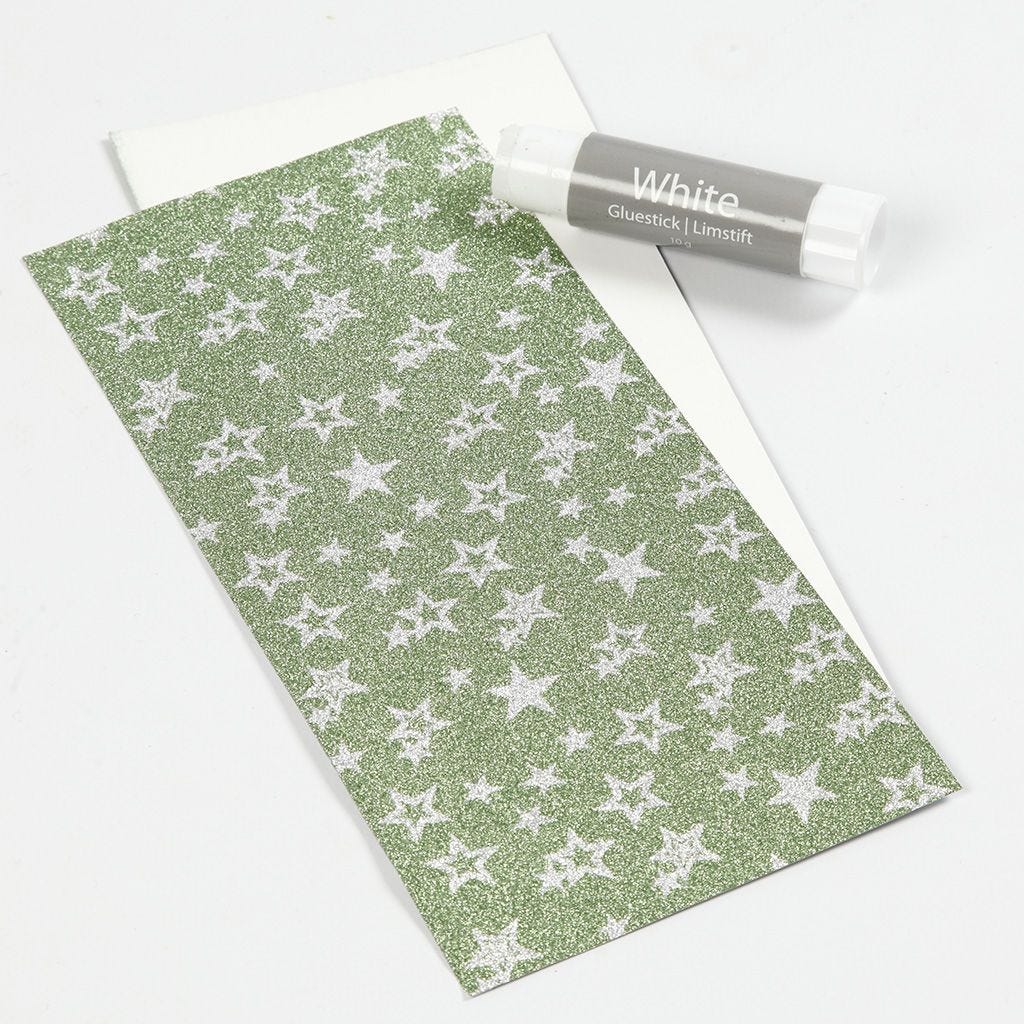 1
Print and cut out the templates which are available as a separate PDF file for this idea. Glue the glitter paper together, inner side against inner side. Make several and leave to dry.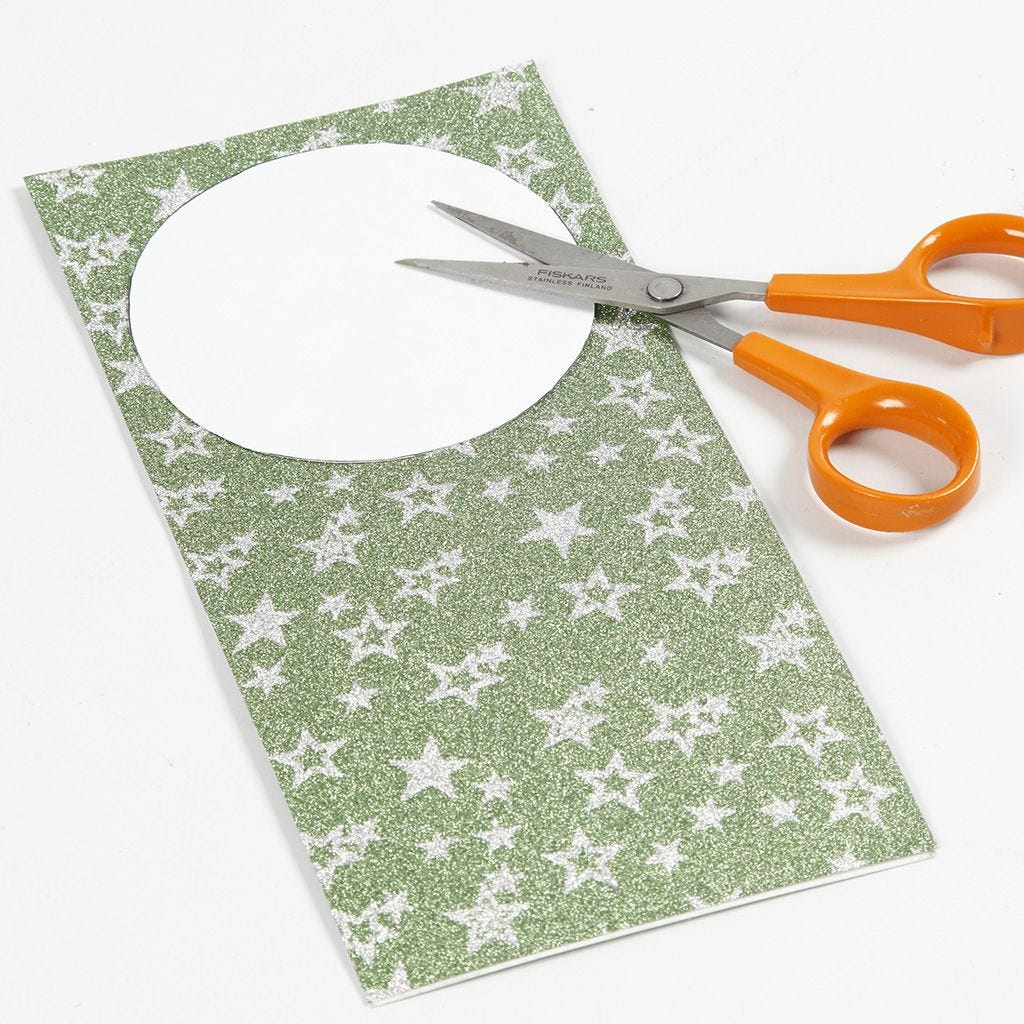 2
Copy the templates onto the glitter paper – approx. 4 of each shape – and cut out.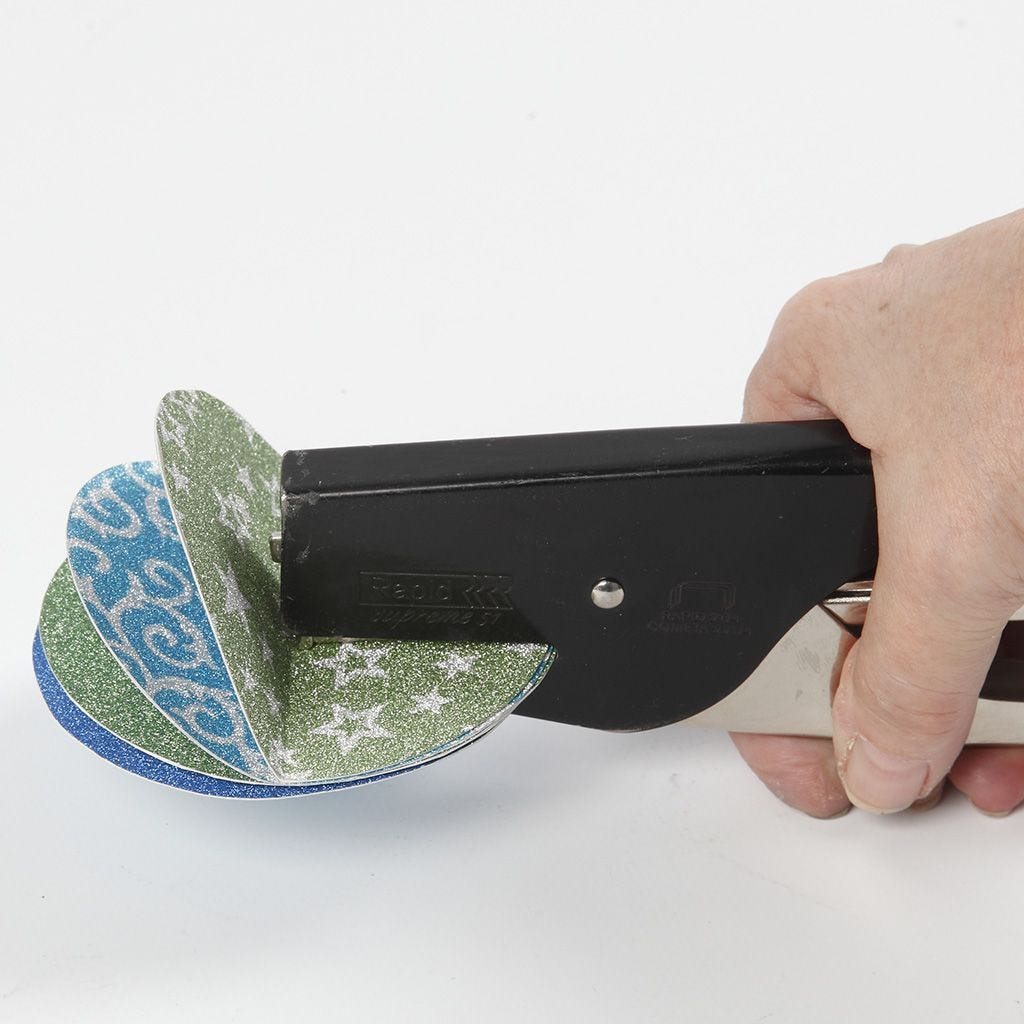 3
For each shape, place the cut-out shapes on top of each other in a pile. Fold in the middle and staple together. A TIP: Alternatively you may sew the cut-out shapes together.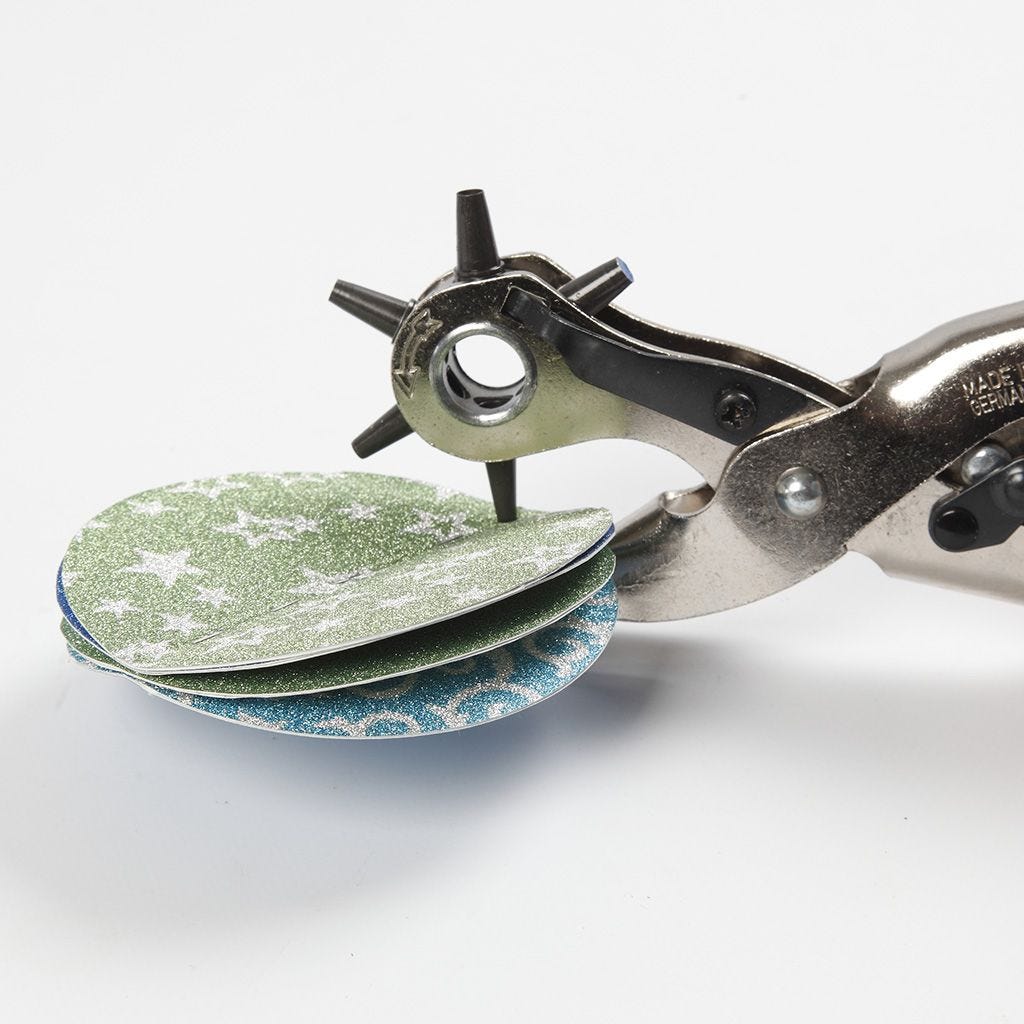 4
Make a hole at the top in the middle of each shape using revolving punch pliers.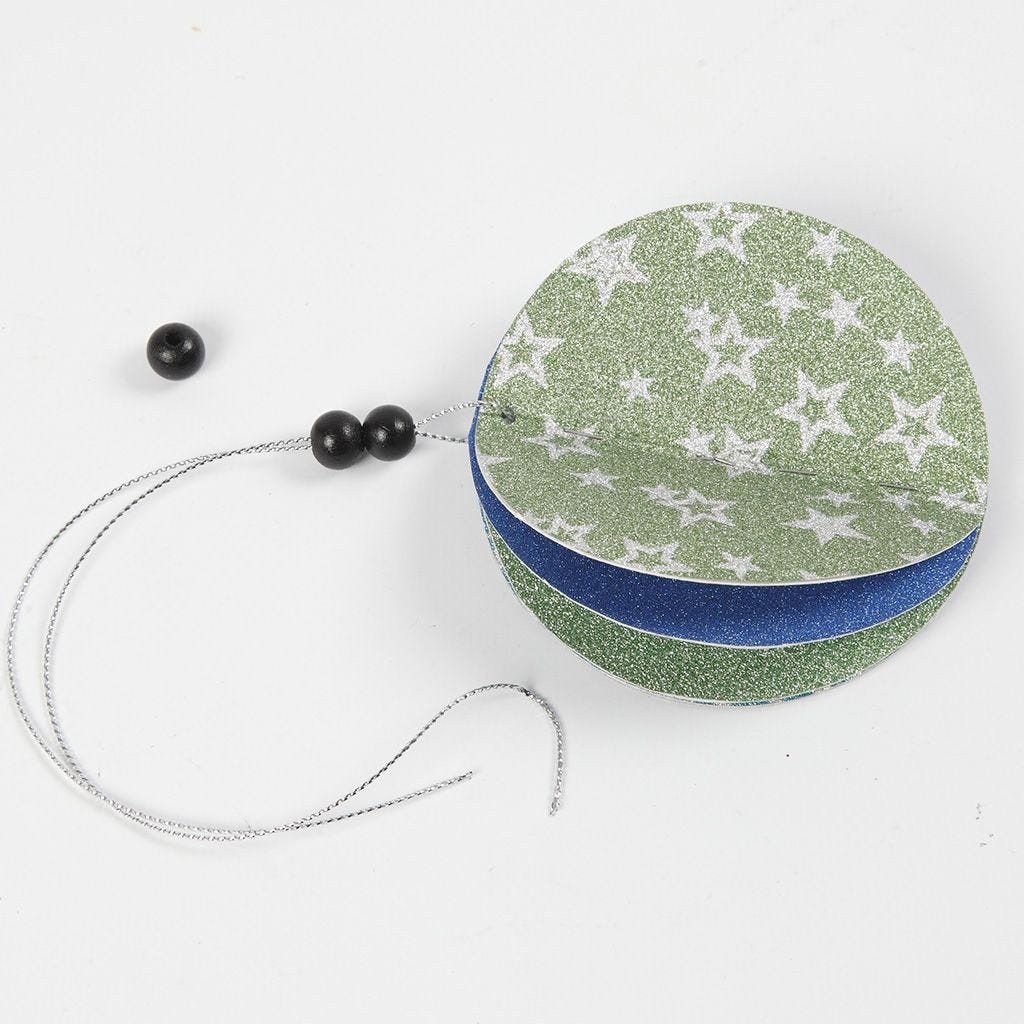 5
Attach a piece of silver thread through the hole and decorate with one or two wooden beads.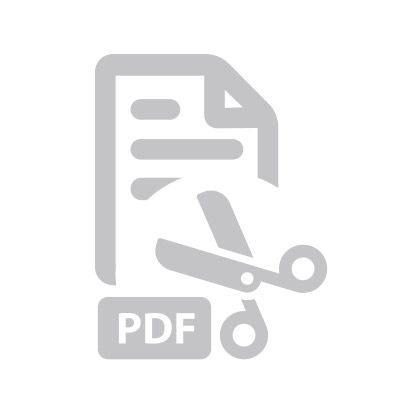 Attached file:
Download