An exotic Bird made from Polystyrene, Bonsai Wire and Silk Clay
This bird is made from two sizes of polystyrene balls assembled with bonsai wire. The skeleton is covered according to your imagination with Silk Clay in several colours. The details on the wings are made with Silk Clay Creamy.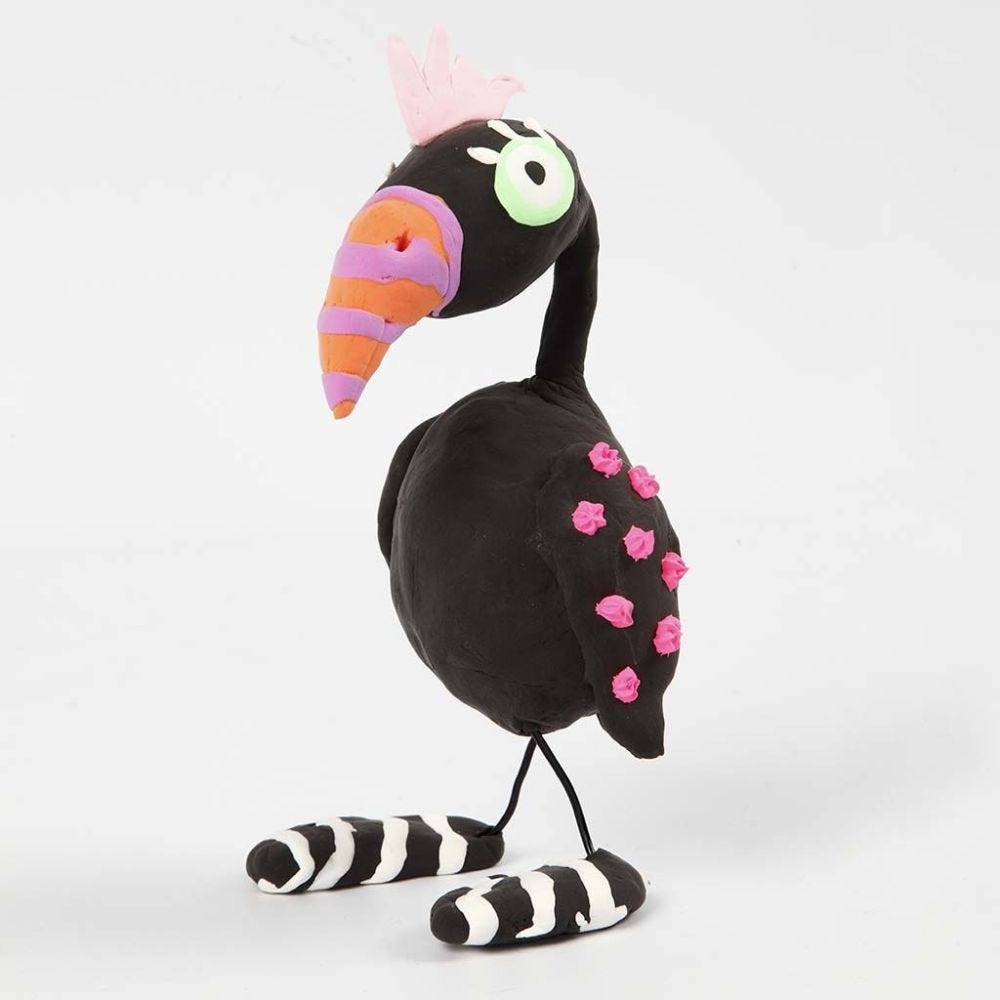 How to do it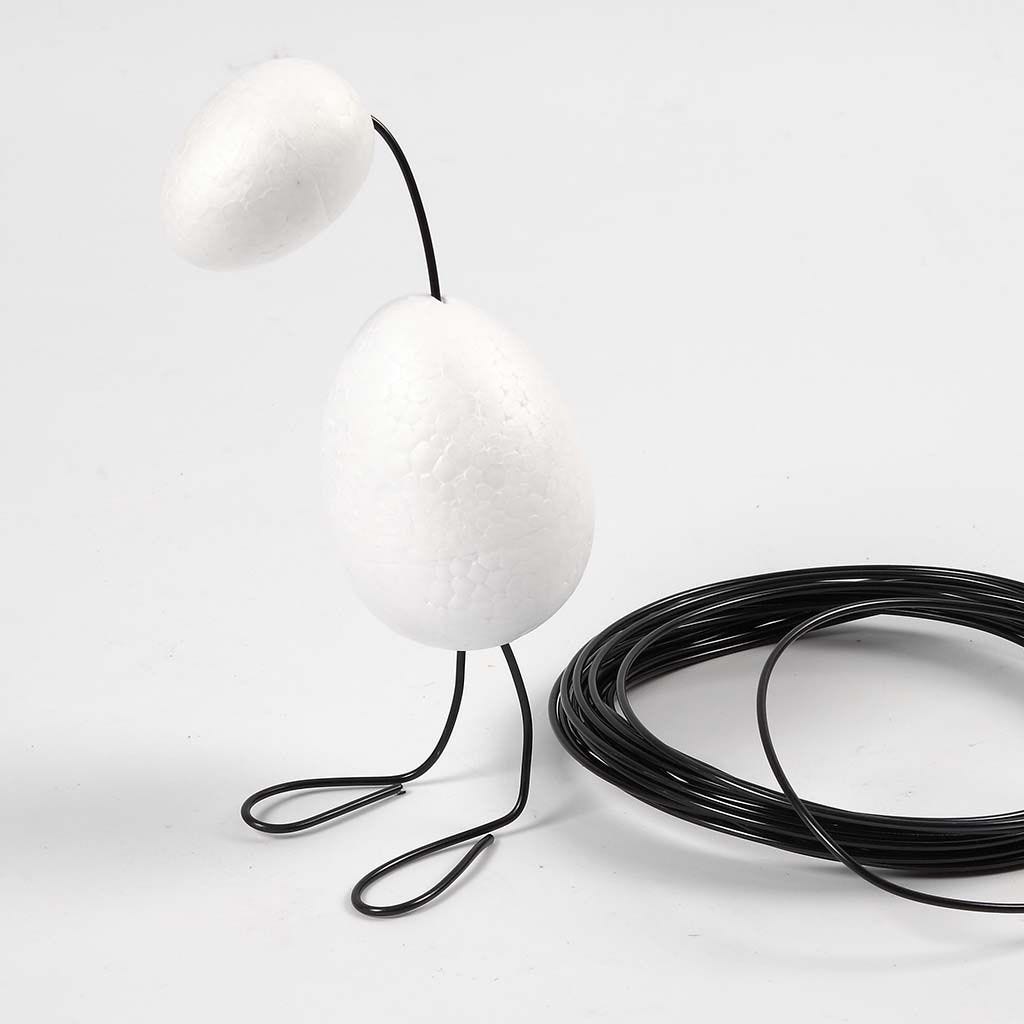 1
Make a skeleton for the bird using a large polystyrene egg for the body and a small polystyrene egg for the head. Assemble the two with bonsai wire for the neck and use bonsai wire for the legs and feet.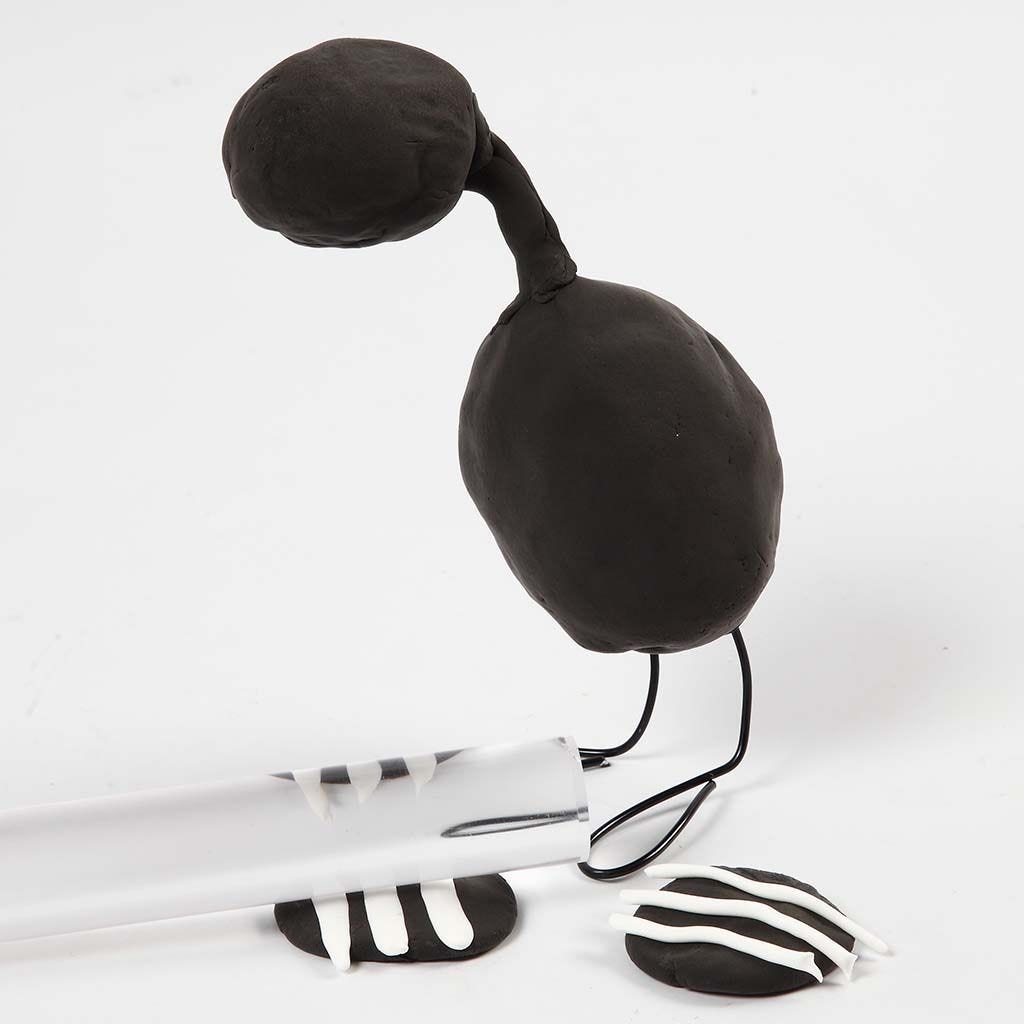 2
Cover the head, neck and body with Silk Clay. Use Silk Clay for the feet. Add three white Silk Clay stripes onto each foot and roll them flat.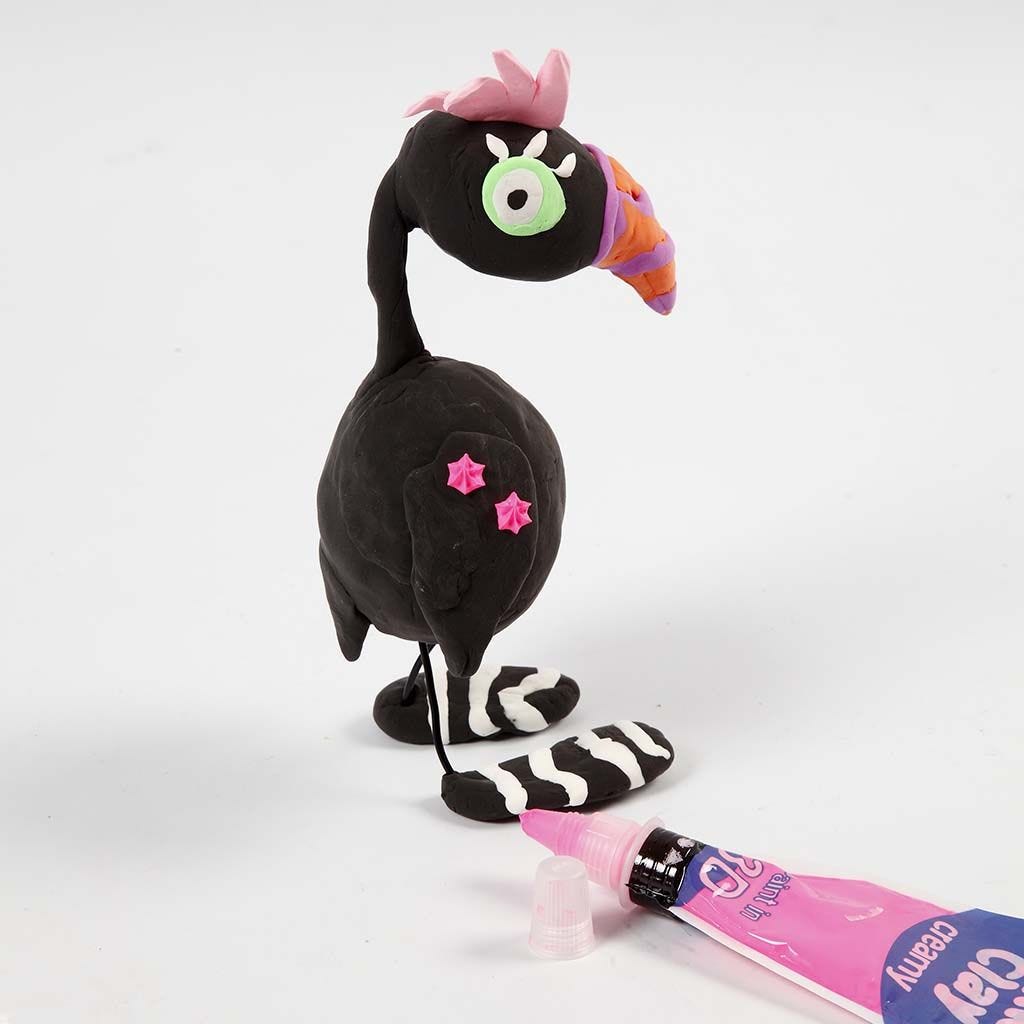 3
Model a beak, head feathers, eyes and wings according to your imagination and press these onto the bird. Decorate the wings with Silk Clay Creamy at the end. This can be applied directly from the piping bag and nozzle which is supplied with the modelling clay.
I'm shopping as
b2c incl. tax
b2b excl. tax
b2g excl. tax
Go back
I'm shopping as
Continue as guest
Copyright © 2013-present Magento, Inc. All rights reserved.