A Pom-Pom Angel with Silk Clay and Pipe Cleaners
These angels' body, arms and legs are made from acrylic yarn and pipe cleaners on a pom-pom maker. The hands and feet are modelled from Silk Clay which is also used for covering a small polystyrene ball for the head. Pipe cleaners in gold and silver are glued on for the wings and pushed into the top of the head for the halo.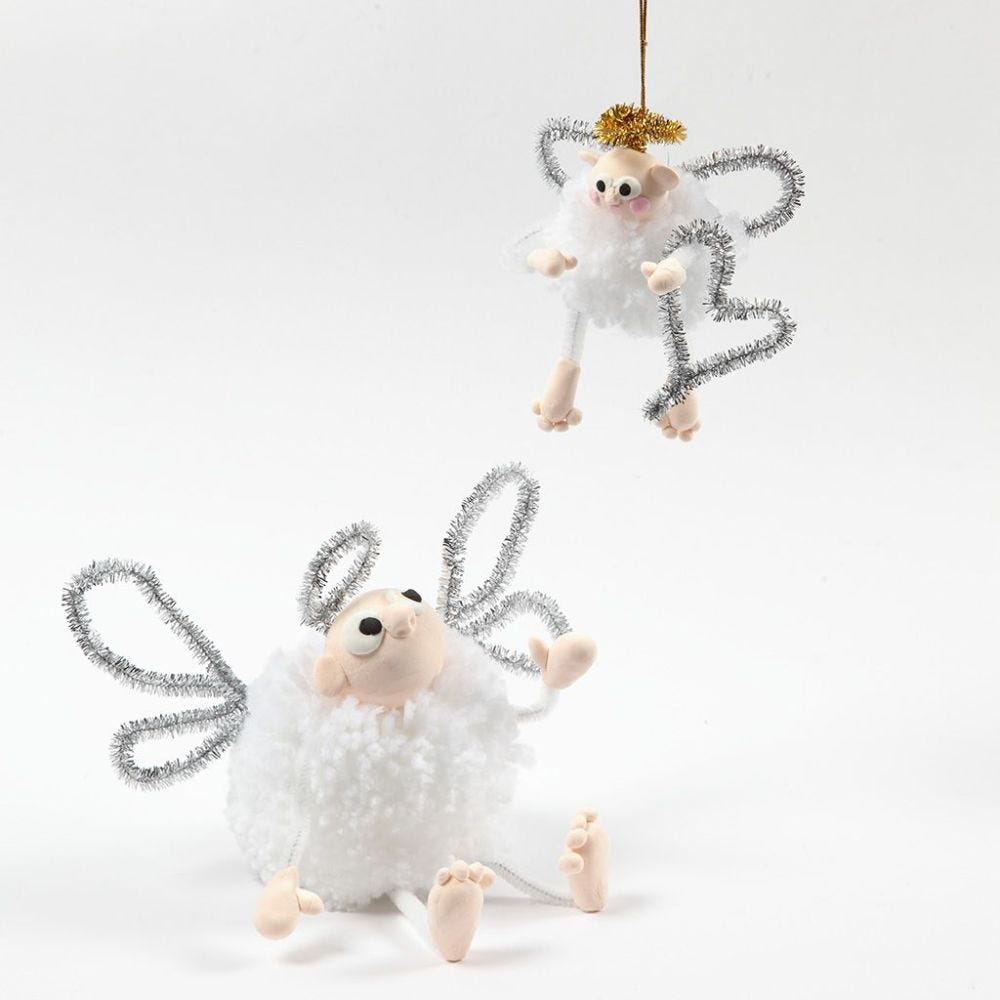 How to do it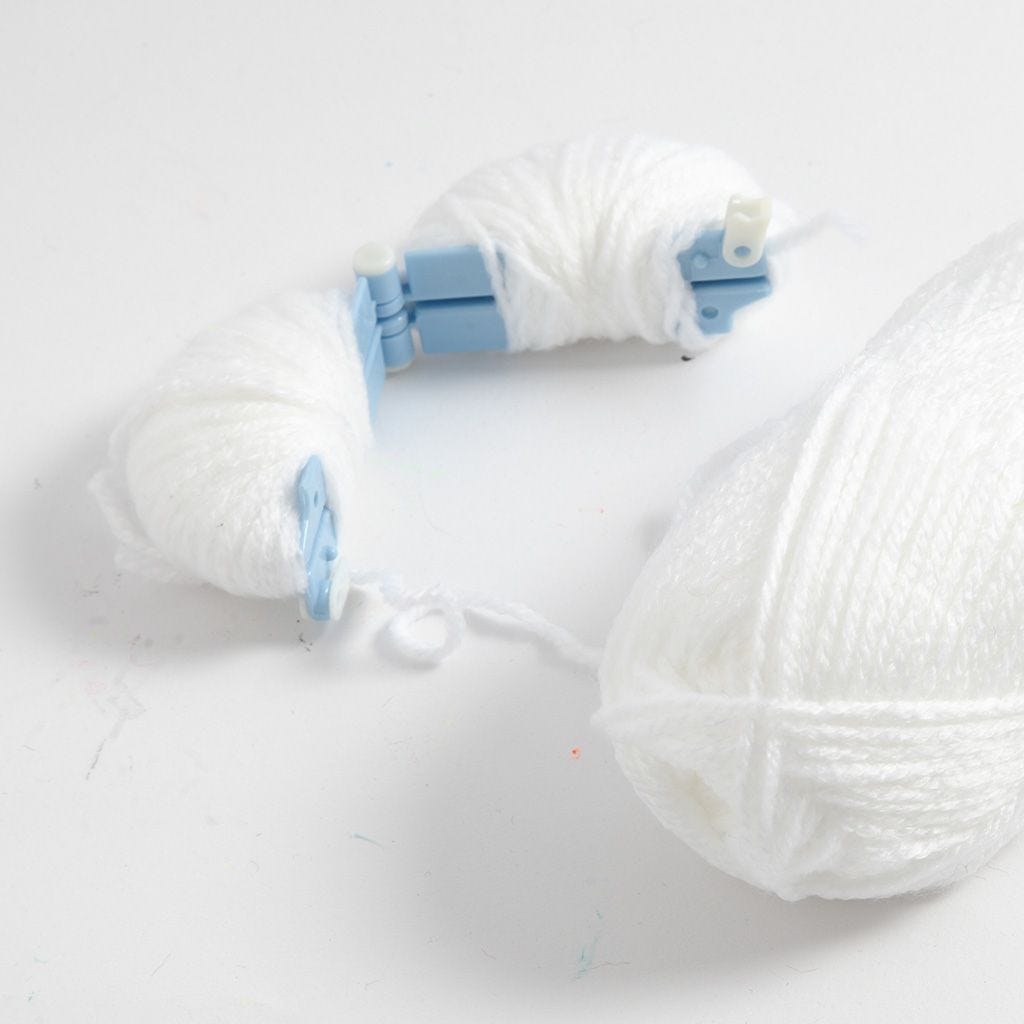 1
Open a pom-pom maker and wind the acrylic yarn several times around each part of the two-part pom-pom maker as illustrated.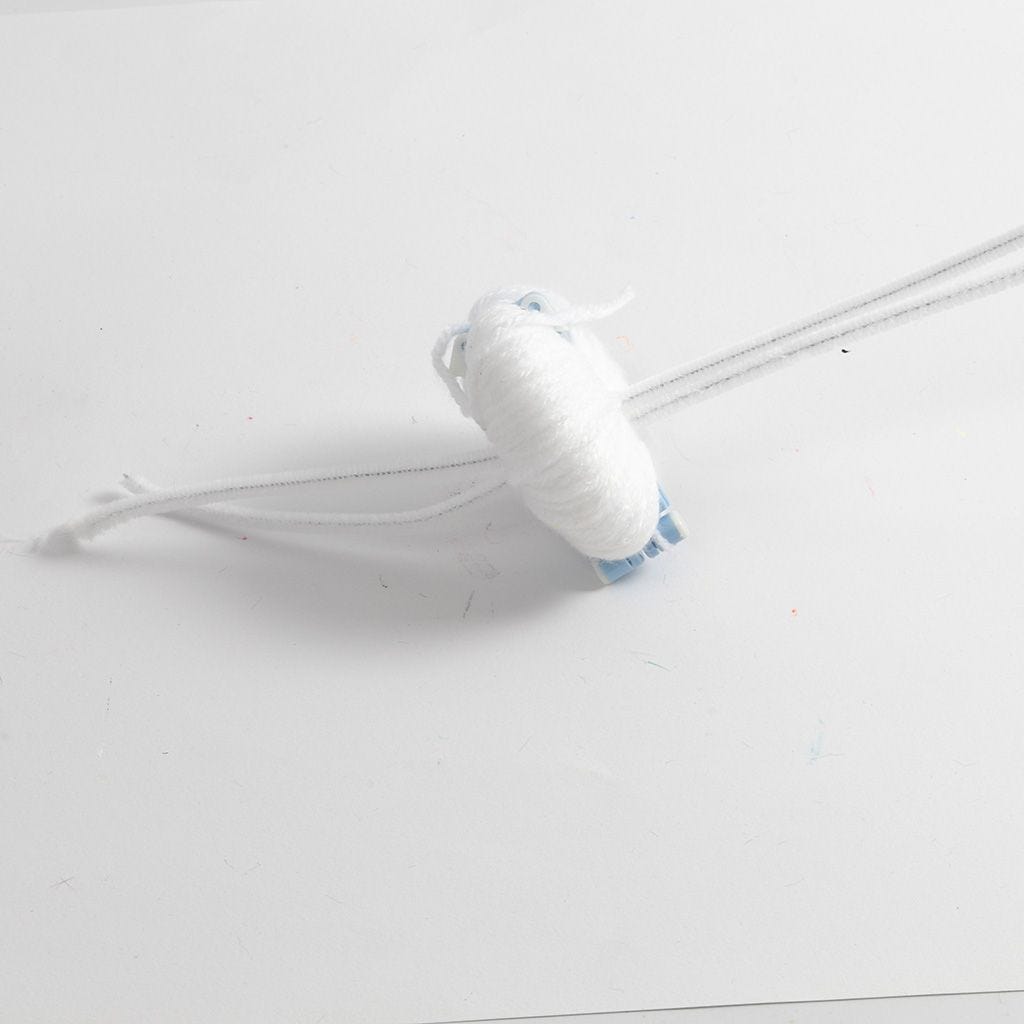 2
Close the pom-pom maker around two pipe cleaners.
3
Cut open the yarn along the groove between the two discs. Tie a piece of yarn in the groove a couple of times and then tighten. Finish with a double knot.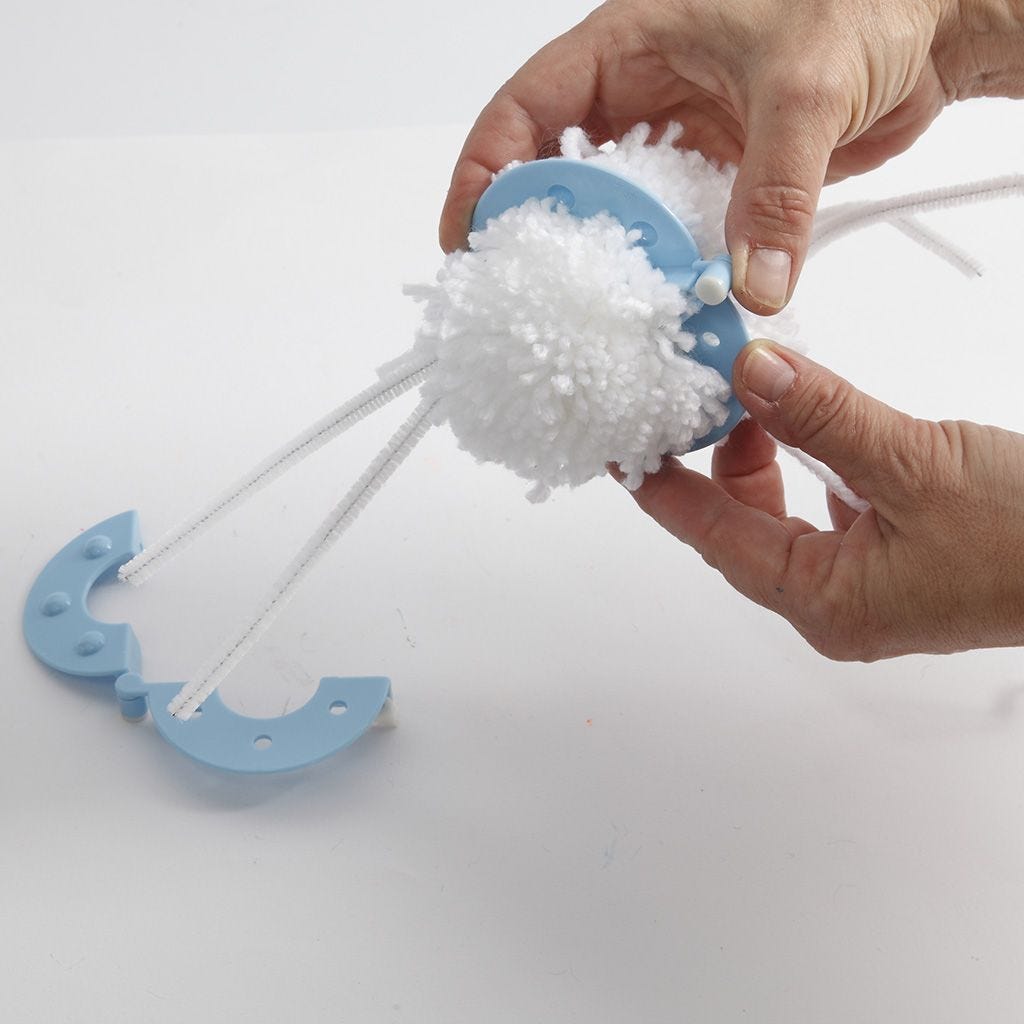 4
Remove the pom-pom maker and trim the pom-pom with a pair of scissors.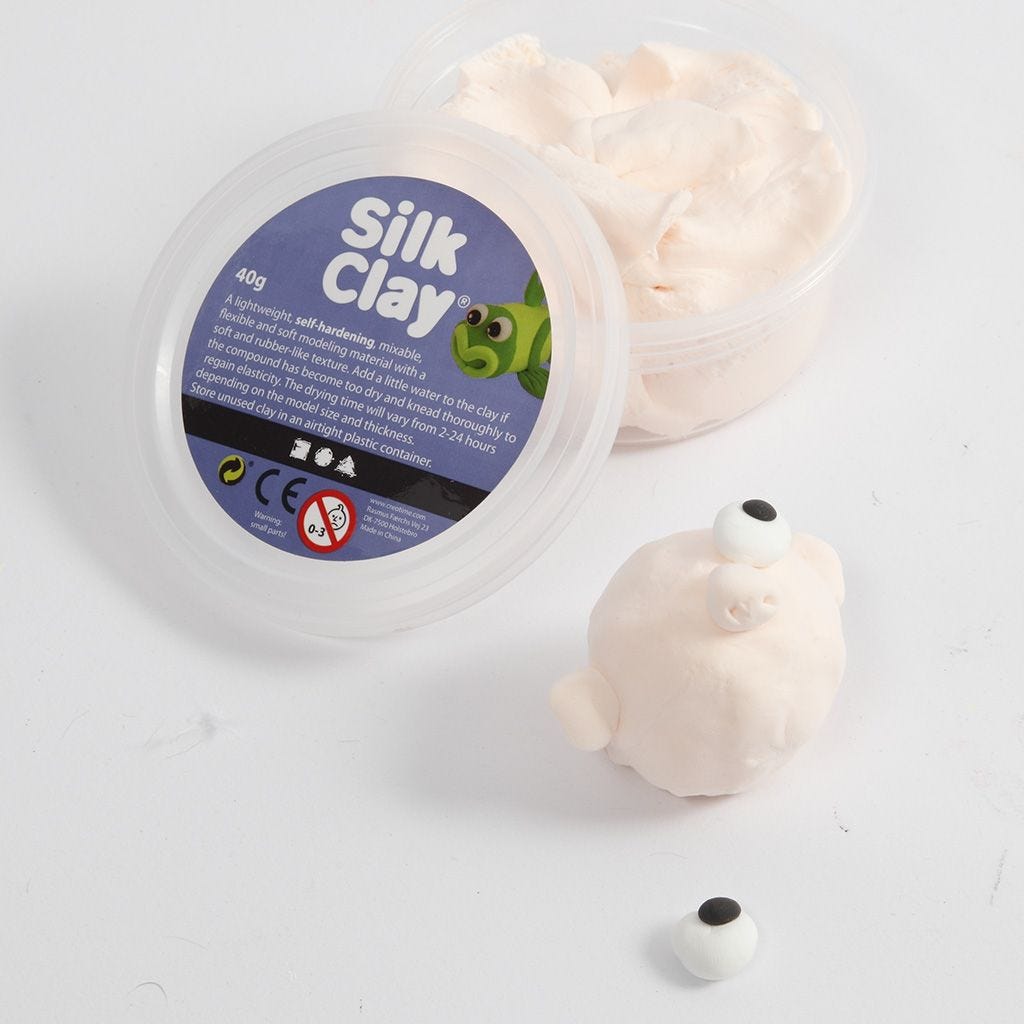 5
Head: Cover a polystyrene ball with Silk Clay. Make Silk Clay ears, eyes, nose and mouth. Leave to dry.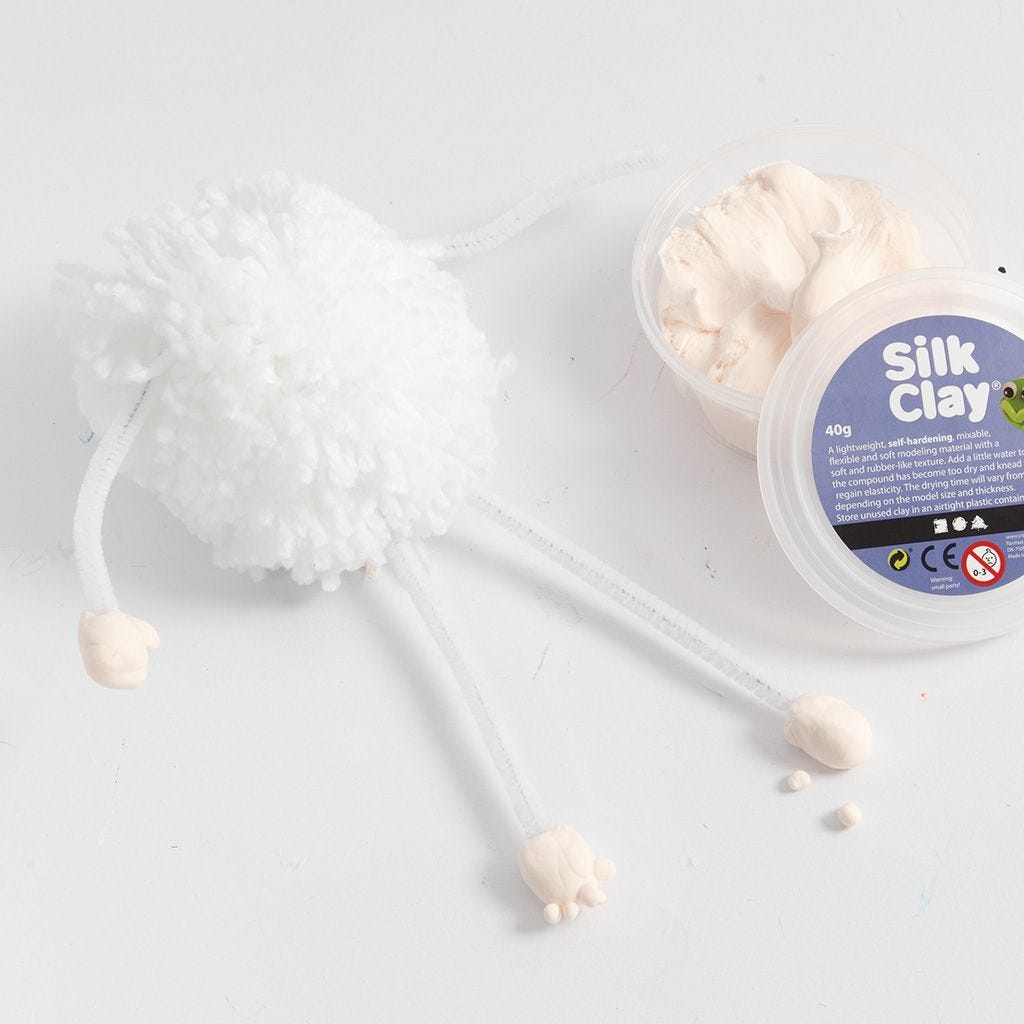 6
Model hands and feet from Silk Clay which are pressed onto the pipe cleaners as illustrated. A TIP: You may shorten the pipe cleaners (if you wish).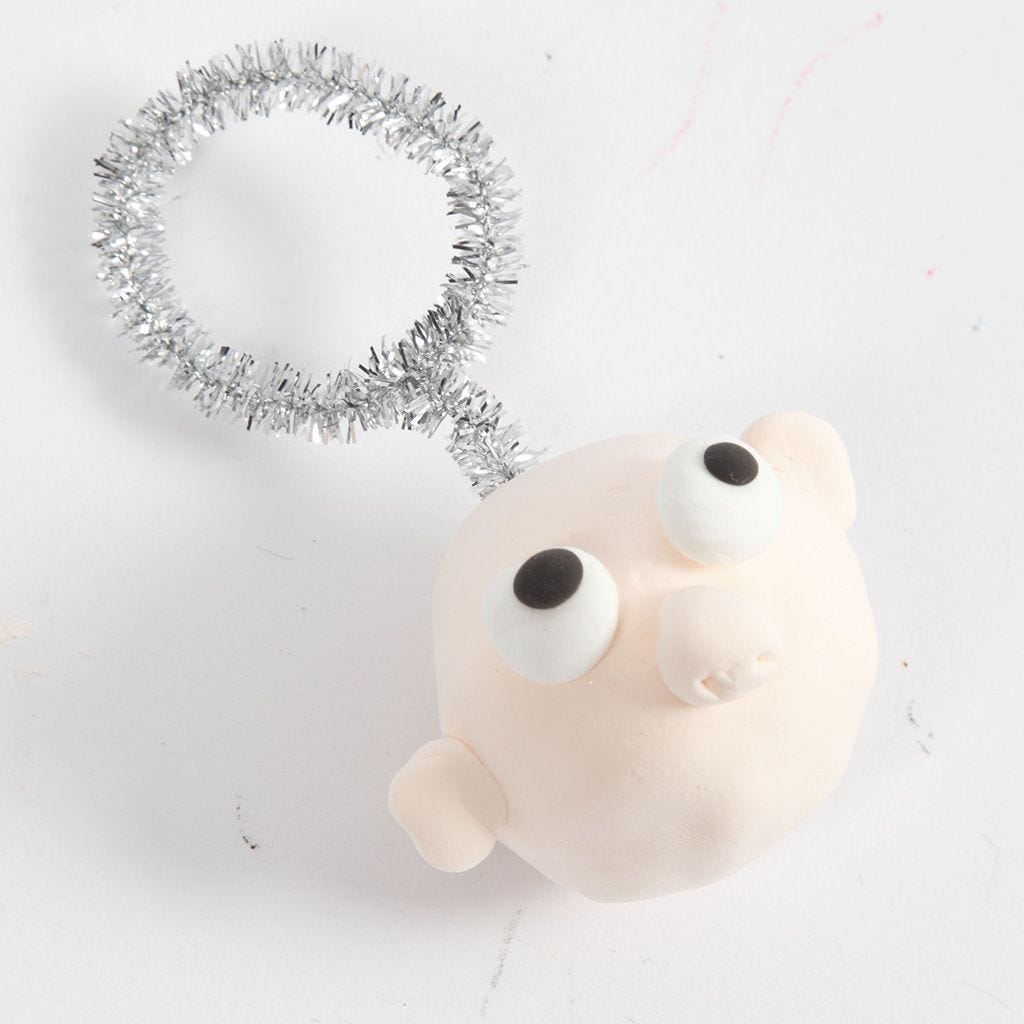 7
Shape a silver or gold pipe cleaner into a halo and push it into the top of the head. Attach a string to the halo for hanging. Shape wings and glue them onto the pom-pom with a glue gun. Glue the head onto the pom-pom using a glue gun.
I'm shopping as
b2c incl. tax
b2b excl. tax
b2g excl. tax
Go back
I'm shopping as
Continue as guest
Copyright © 2013-present Magento, Inc. All rights reserved.