A T-Shirt with Text and Designs made with Rhinestones
This T-shirt is decorated with text and designs made with glued-on rhinestones. How to do it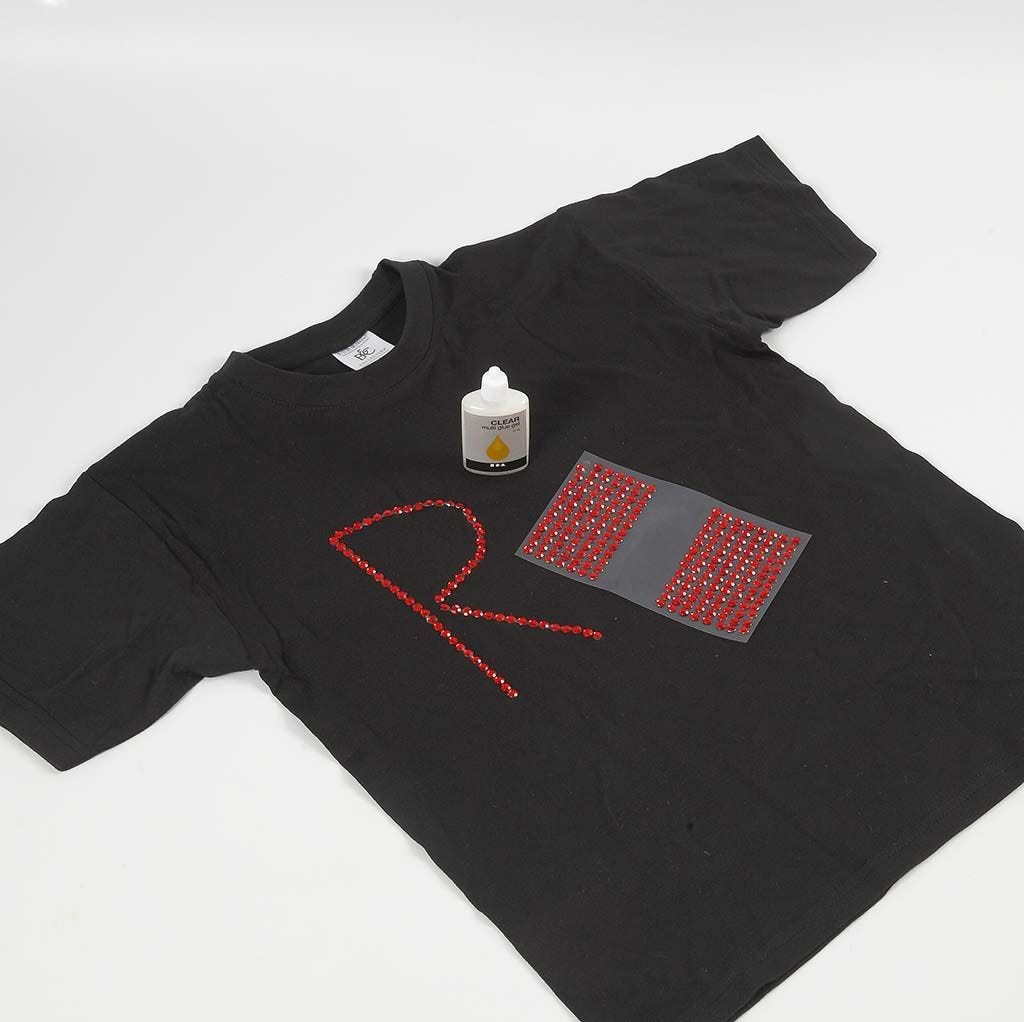 1
Draw text and designs onto the T-shirt with a textile marker which is visible on the black fabric. Attach the rhinestones closely on the lines with Clear Multi glue gel. It will then be possible to wash it by hand.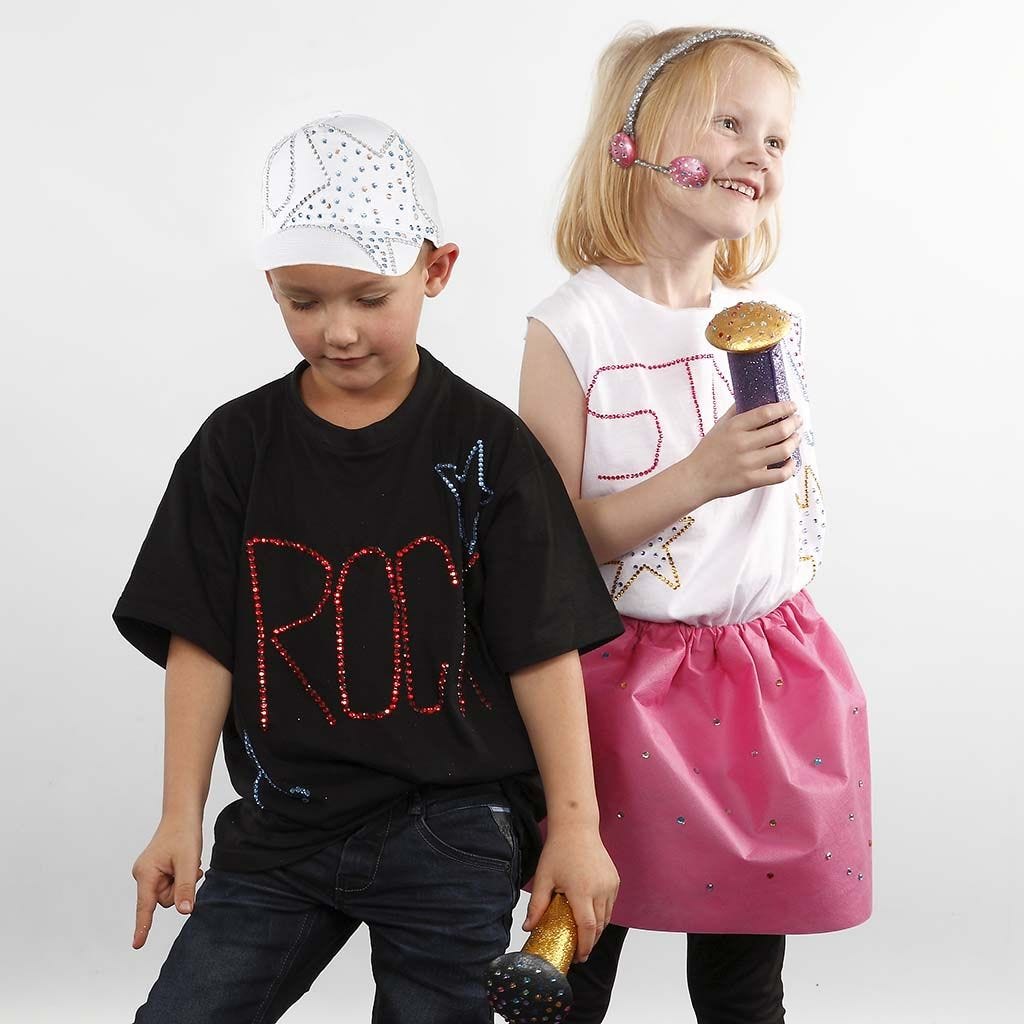 Another example with a white variant
-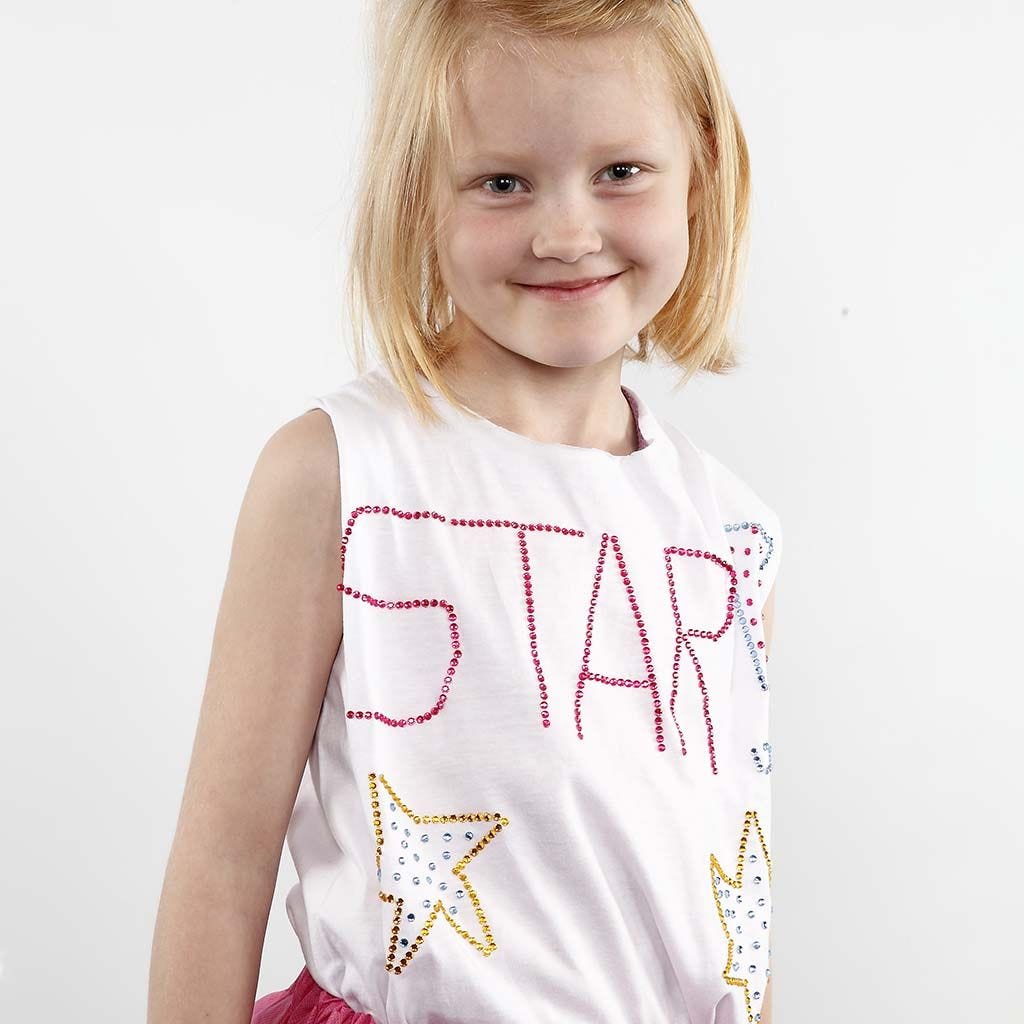 Copyright © 2013-present Magento, Inc. All rights reserved.