An Egg painted with Watercolours
An egg painted in harmonious shades with watercolours, which have blended together forming a marble effect. When dry, insert a metal hanger with a collar. Attach a piece of string for hanging. How to do it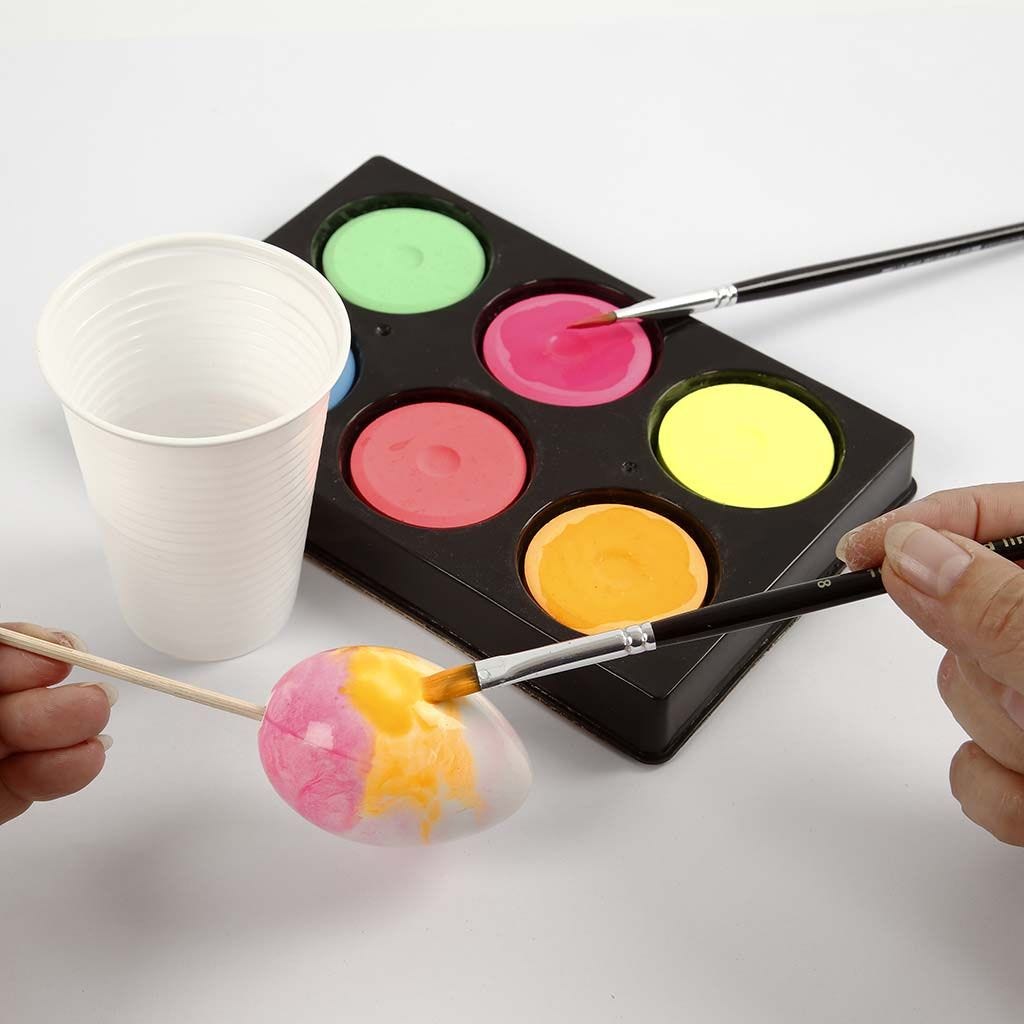 1
Insert a flower stick for a handle. Dab the brush in water. Paint with watercolours from the palette (here, 2-3 colours). Turn the egg on the stick, making the colours blend together. Leave to dry. Remove the stick.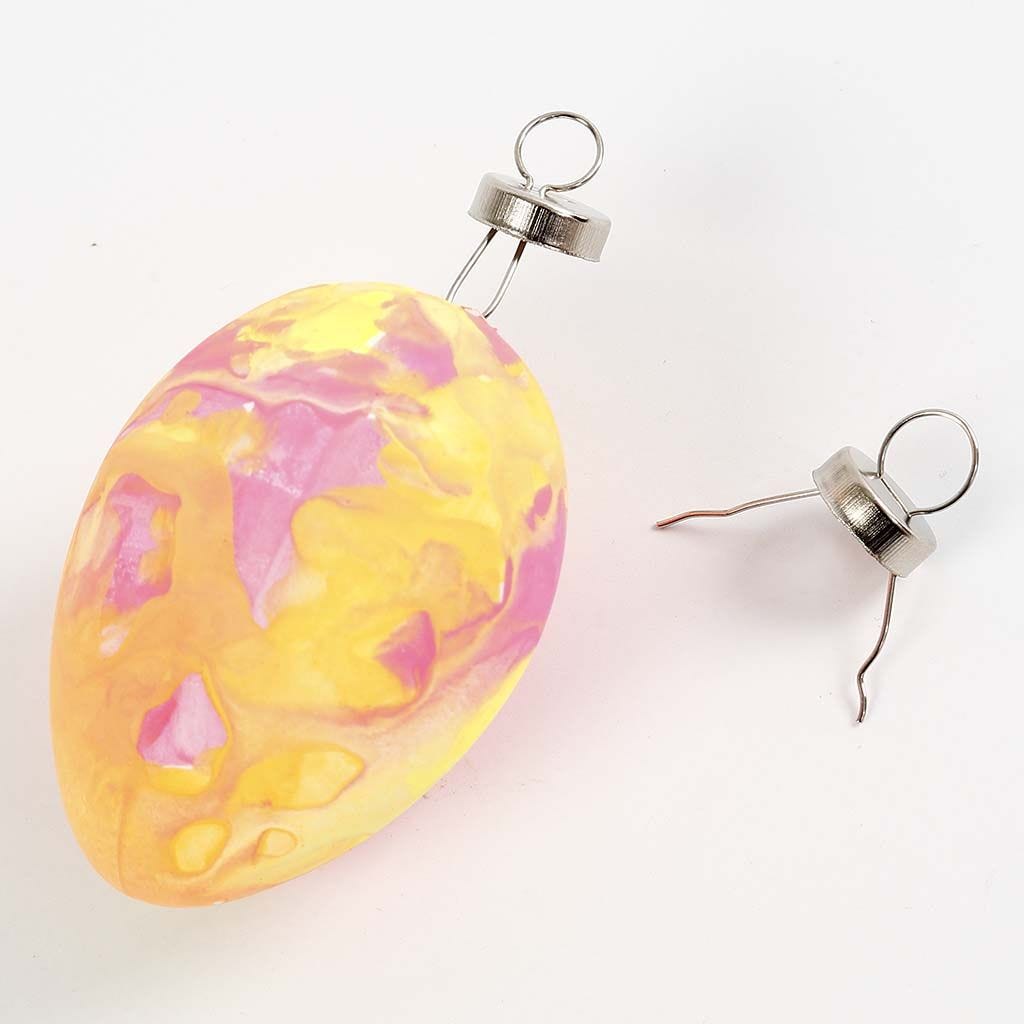 2
Squeeze the two legs of the metal hanger together. Push them into the egg and let go. Attach a piece of string to the loop for hanging.