Candle Holders with a Lace Border and Rhinestones
These candle holders are decorated with a white card lace border attached around and decorated with rhinestones. The cupcakes are decorated in the same manner.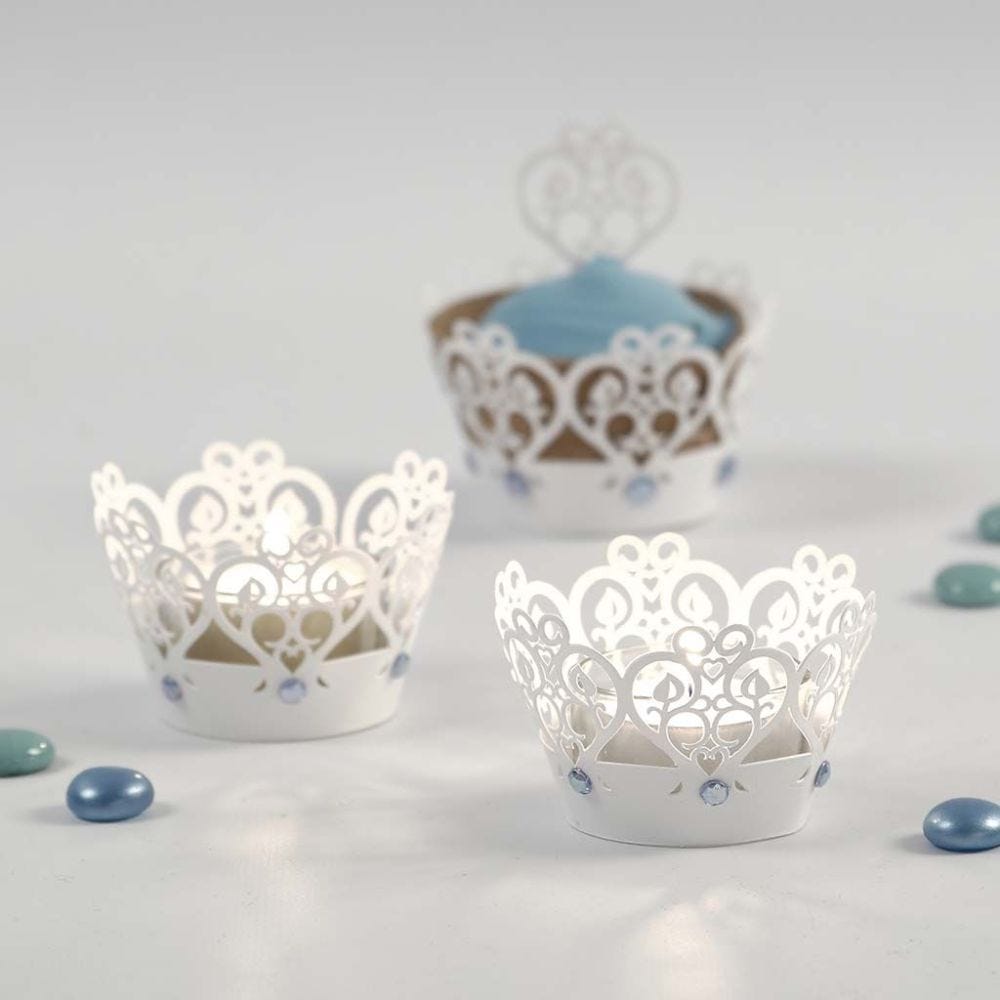 How to do it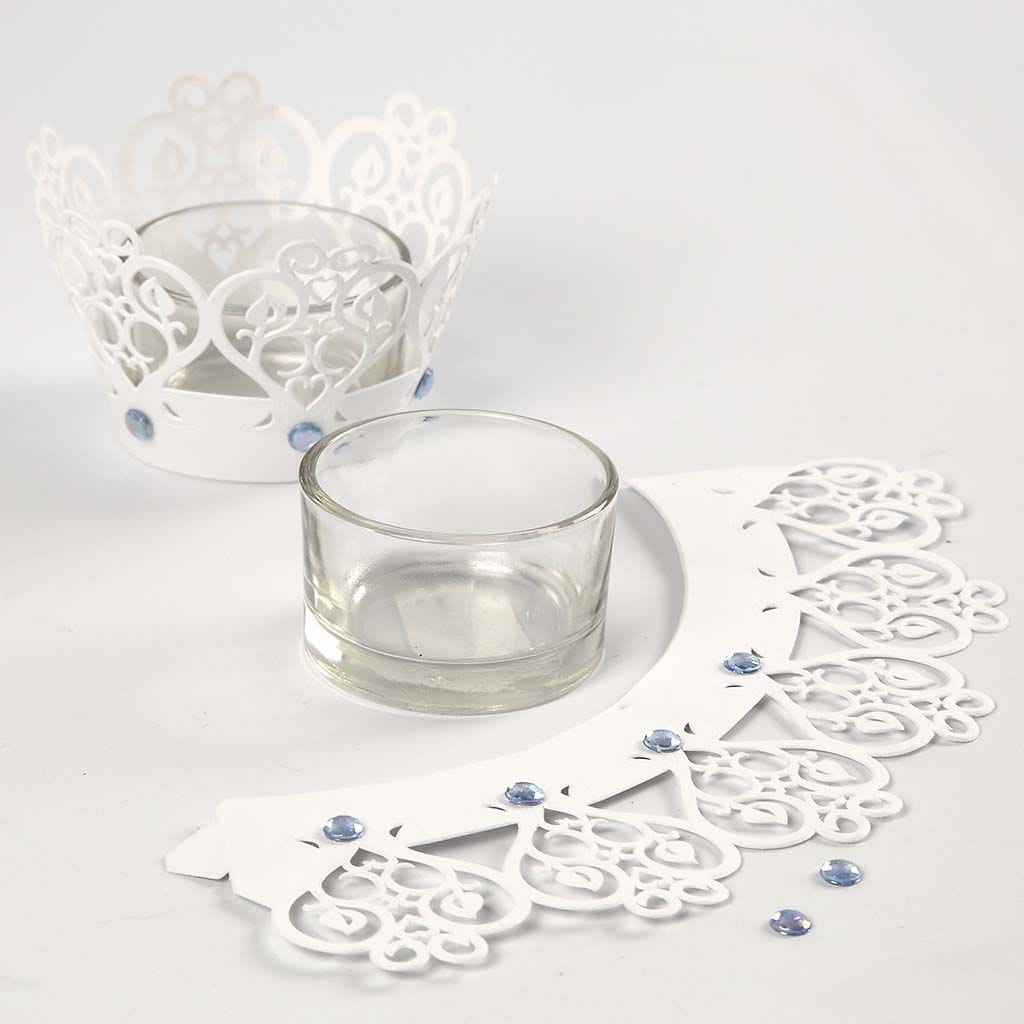 1
Decorate the border with rhinestones and attach it around a candle holder or a cupcake. Secure the small flap on one end of the border in the slot at the other end of the border.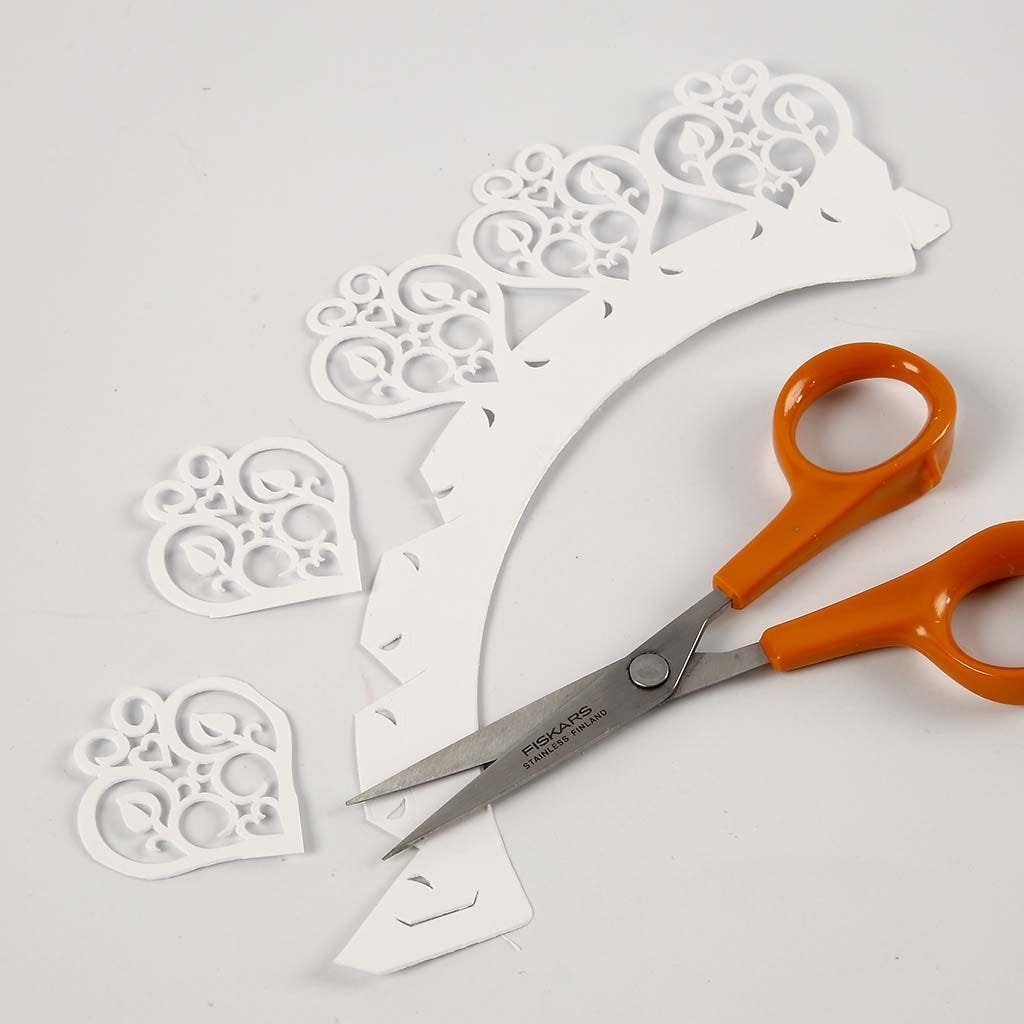 2
A TIP: Cut away the hearts from the border and place one each on top of the cupcakes for further decoration.