Bunting made from black Card Flags with white Text
Bunting made from black card flags which are cut out using a template. Each is decorated with text using a Uni Posca marker. Holes are made in each flag and they are then threaded onto a piece of satin cord.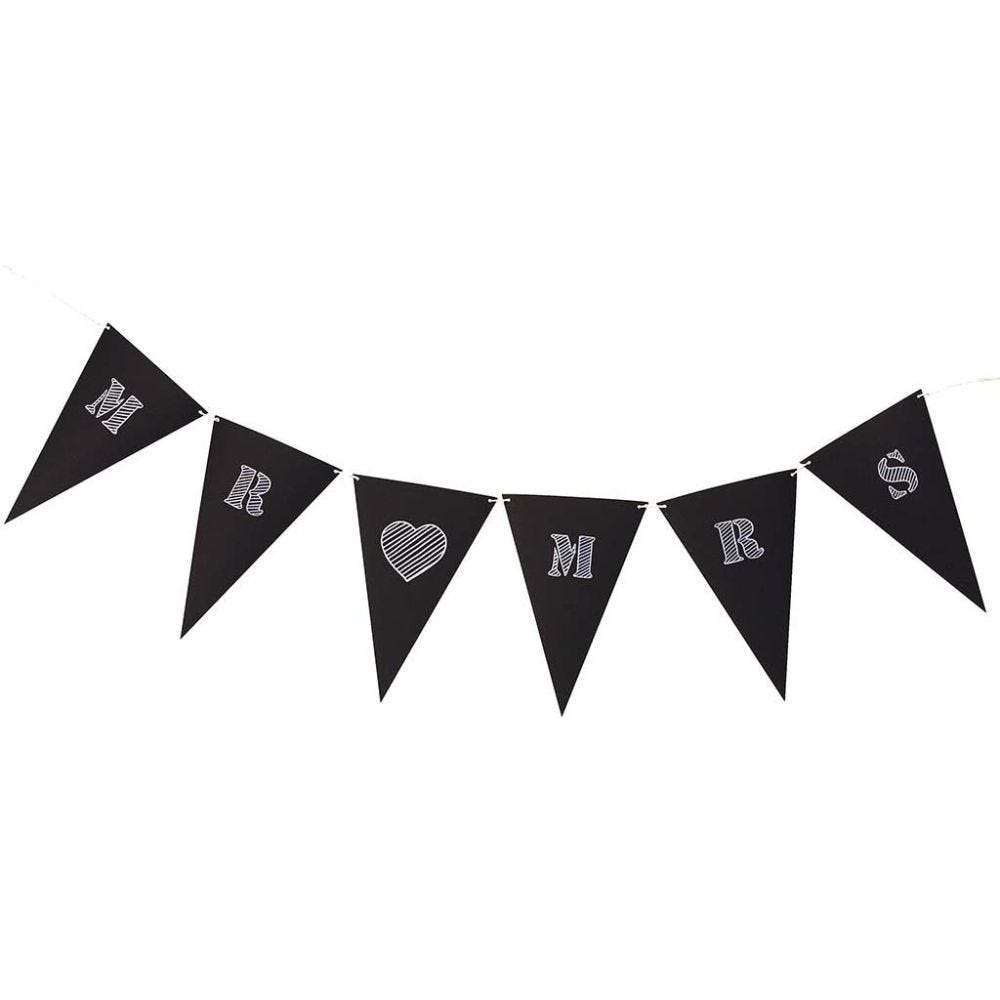 How to do it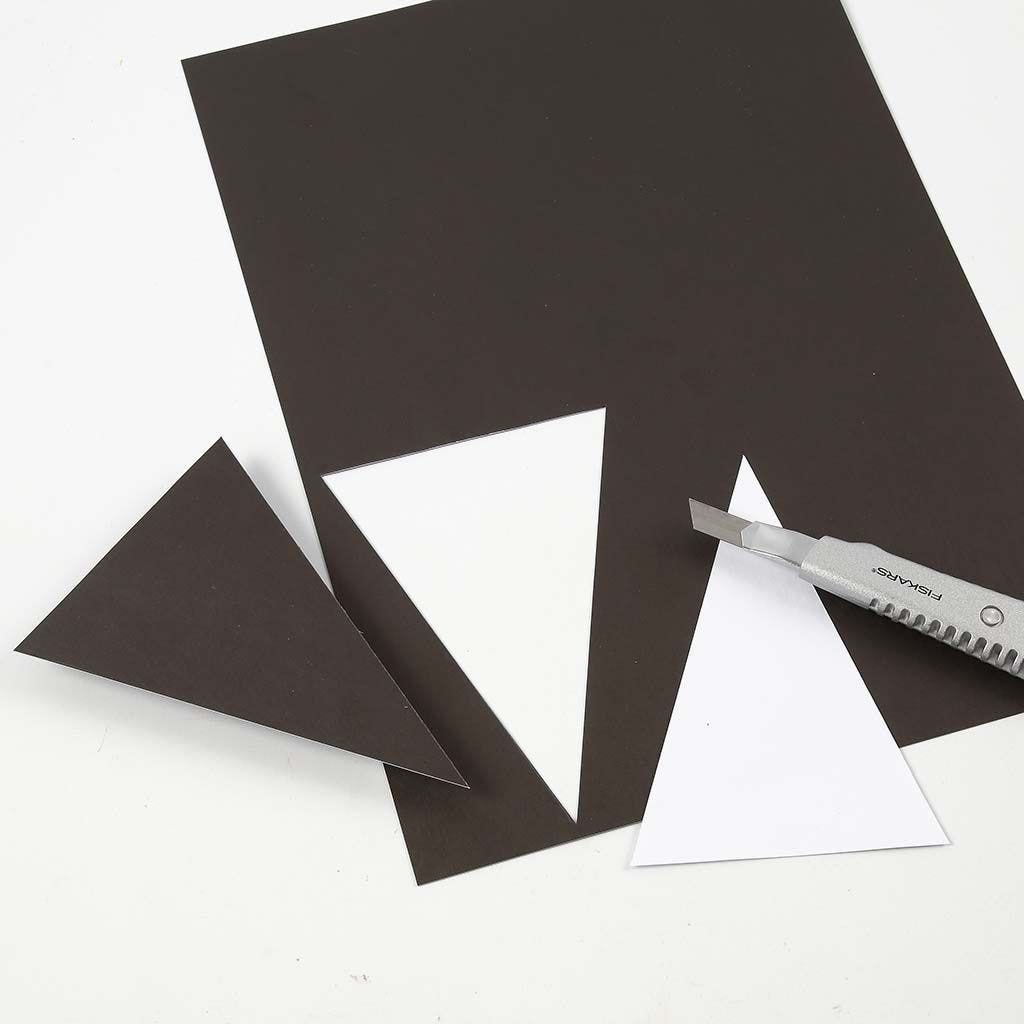 1
Print and cut out the template which is available as a separate PDF file for this idea. Draw the outline of the template onto card and cut it out.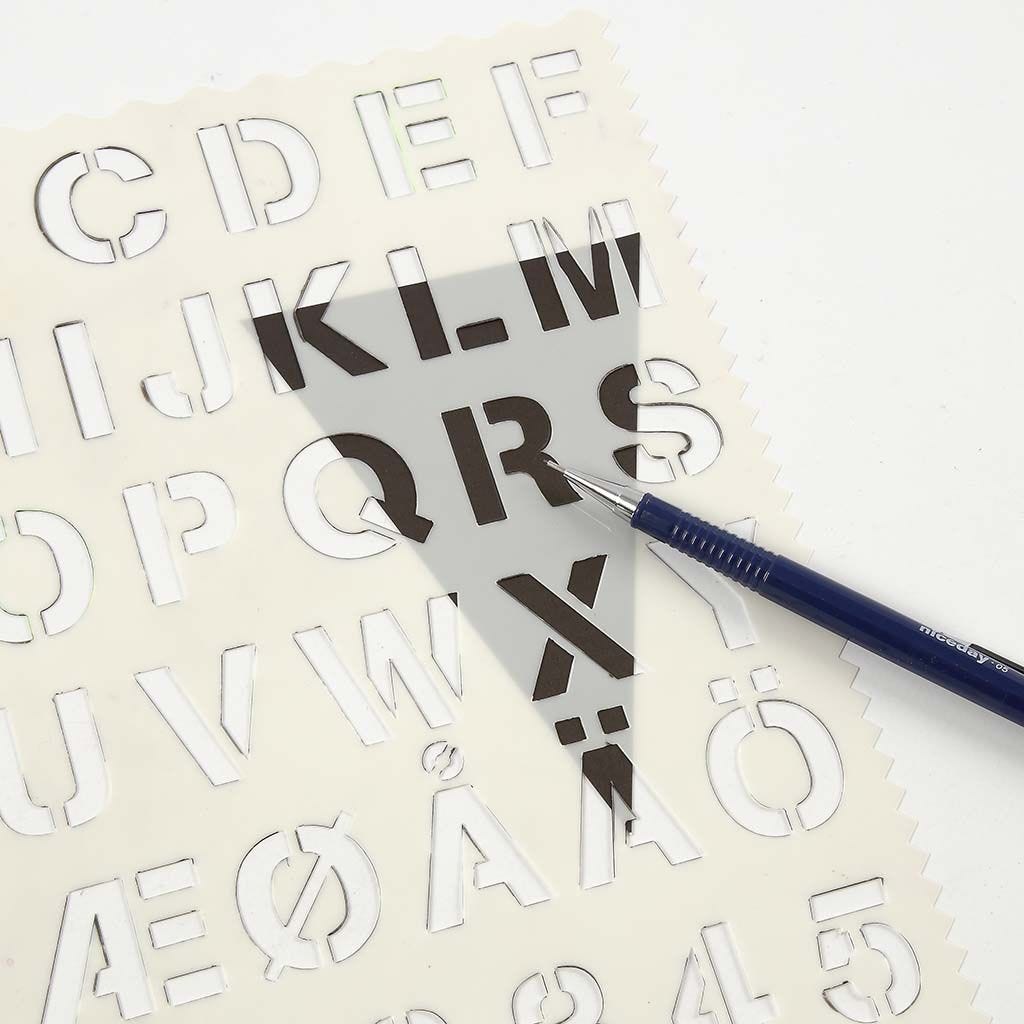 2
Copy the letters from the alphabet template using a pencil; one letter for each flag.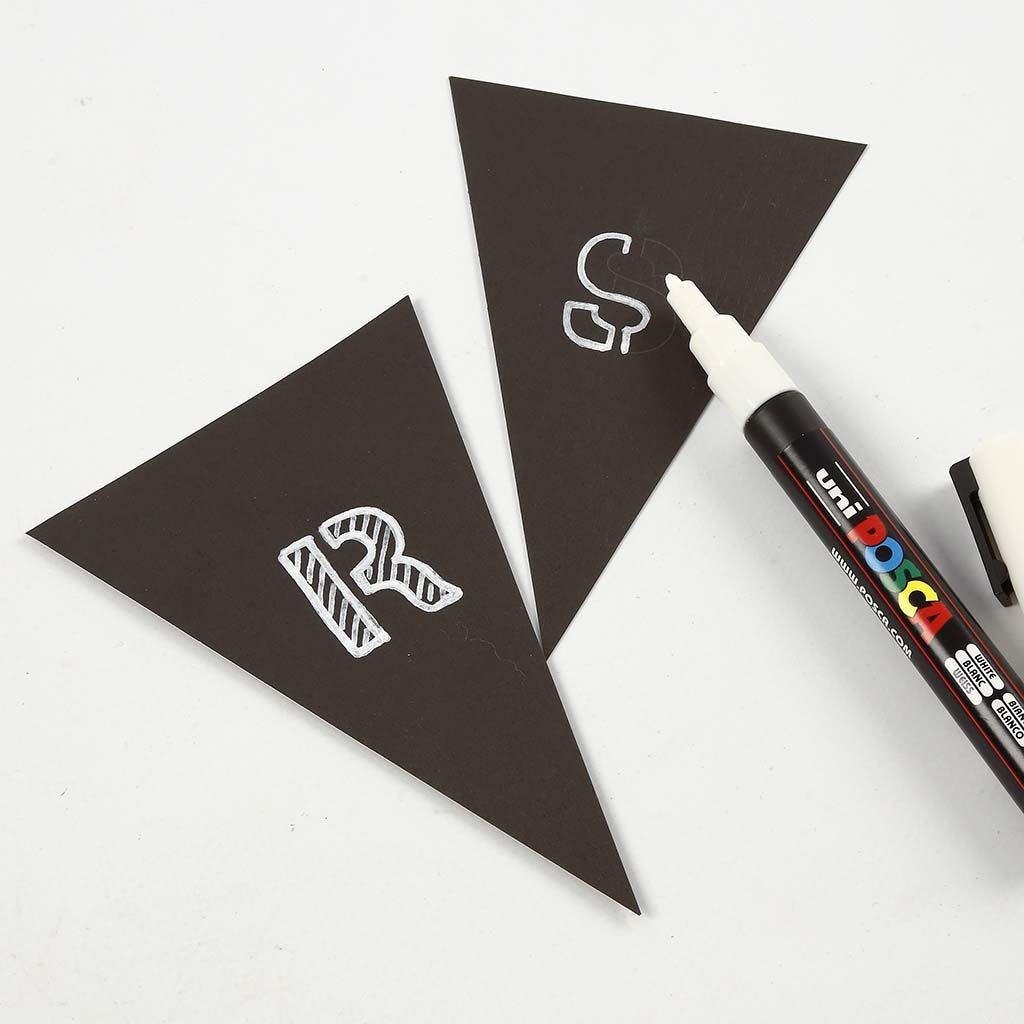 3
Use a white Uni Posca marker for outlining and shading each letter. Make holes in the shortest side at the top of each flag with a Screw Punch and thread onto a piece of satin cord through the holes in a zig-zag fashion.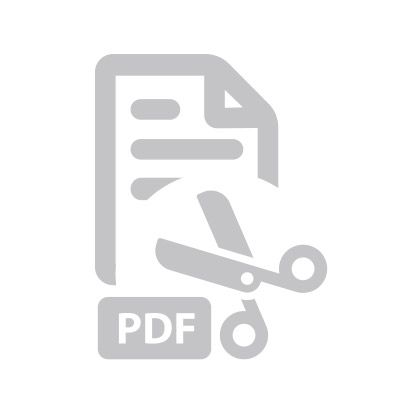 Attached file:
Download