An off-white and copper Invitation and Place Card
An invitation made from a greeting card decorated with copper design paper and white textured paper with printed text. Decorated with a matching waistband made from the same materials and a rhinestone sticker. The envelope is lined with glitter paper. The place card is made in the same manner.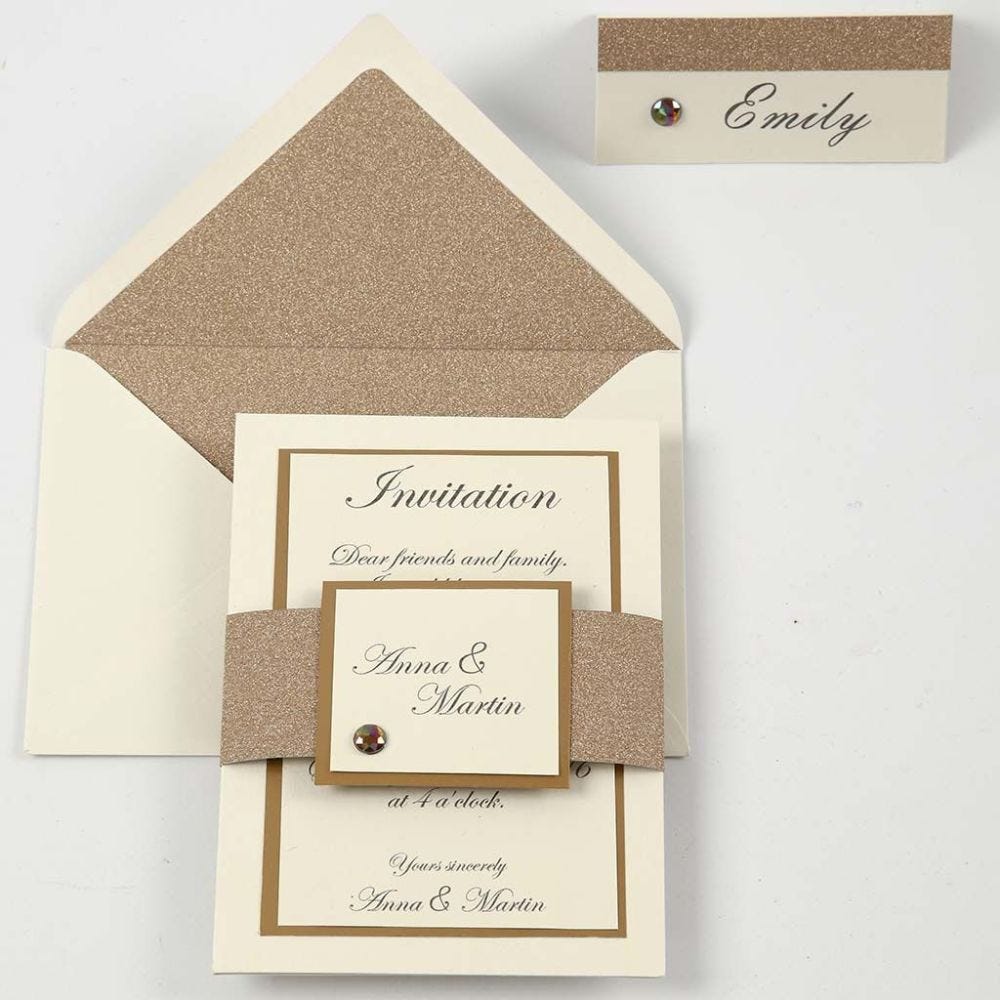 How to do it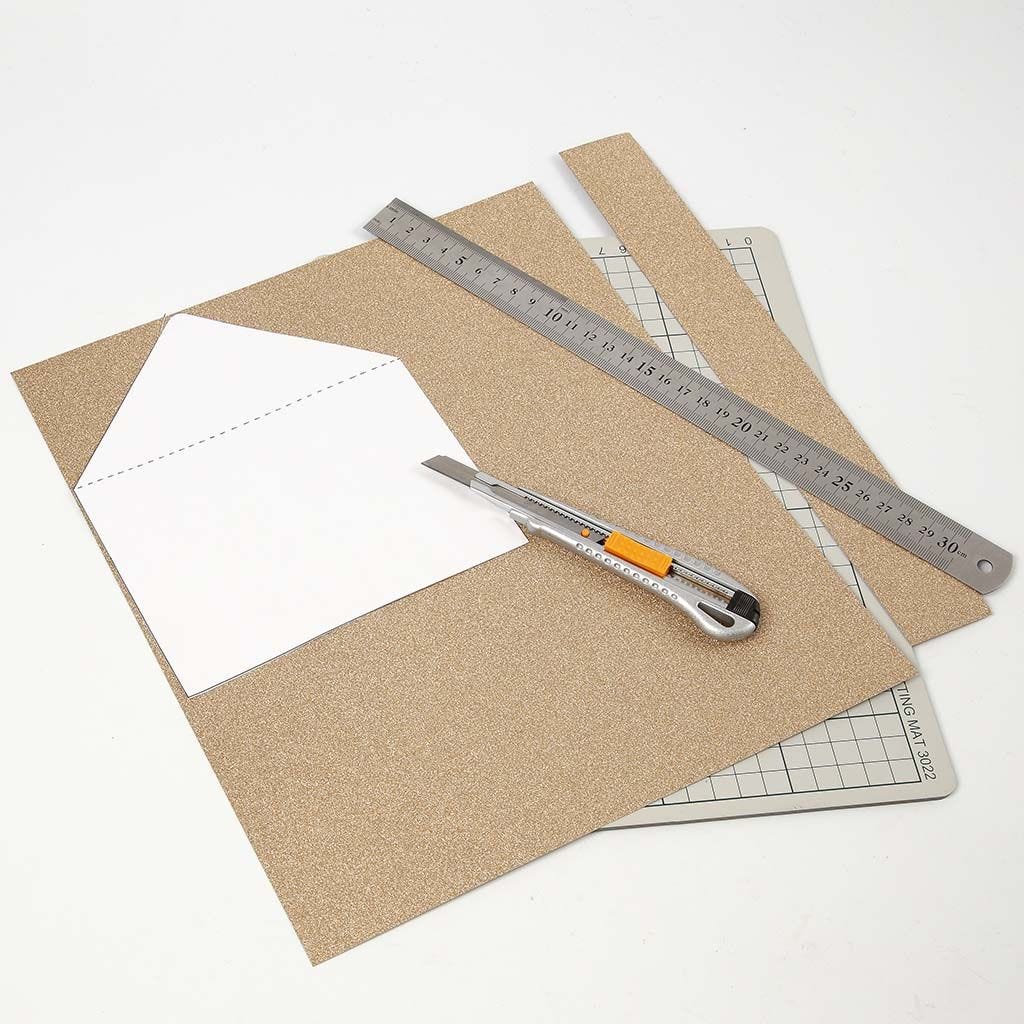 1
Make a waistband by cutting a 4cm wide piece of copper design paper with glitter to the same width as the greeting card. Make a 'name tag' in the same manner as the invitation itself (see the next step). Make the lining for the envelope from the same paper using a template which is available as a separate PDF file for this idea. NB: the lining can be loosely placed inside the envelope or secured with tape.
2
Print text on textured paper. Trim to make it slightly smaller than the sheet of glossy copper design paper. Attach to the greeting card/waistband with double-sided adhesive tape (shown here on the front of the greeting card). Alternatively, attach inside the greeting card which can also be used as a wedding list etc.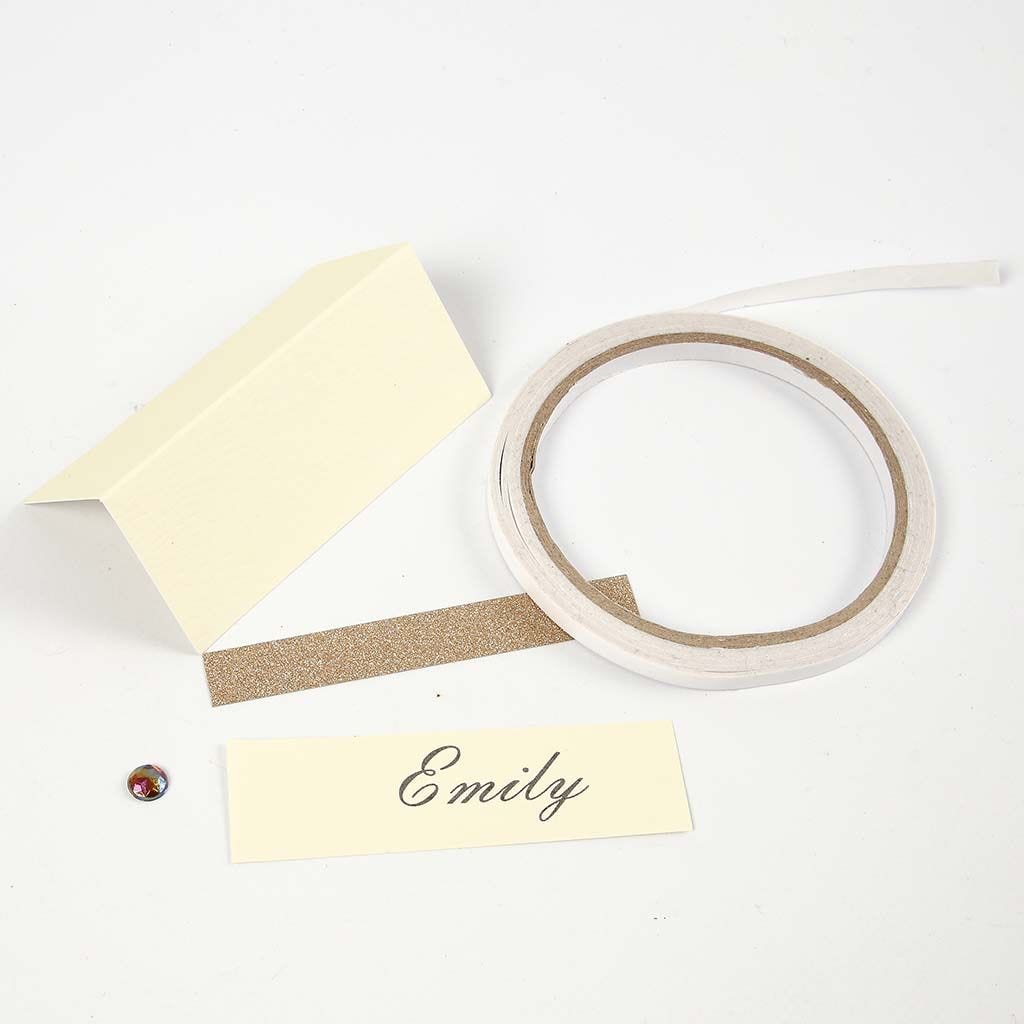 3
Print a name on textured paper, trim and attach it onto the place card along with a border made from design paper with glitter using double-sided adhesive tape. Add a rhinestone for decoration.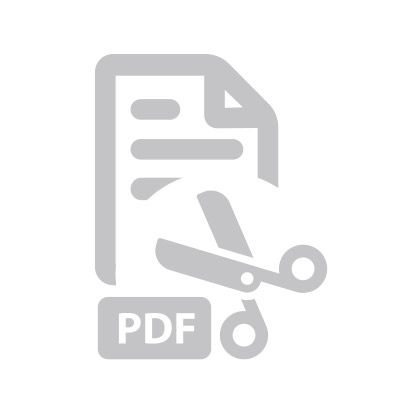 Attached file:
Download