Embossing on a Greeting Card and a Manilla Tag
A greeting card and envelope from the Happy Moments series decorated with textured paper and embossing on the front. The embossing is made with copper embossing powder in a pattern made with glue dots from an E-Z Runner. Natural hemp is used as a waistband with a manilla tag (also decorated with embossing) tied on.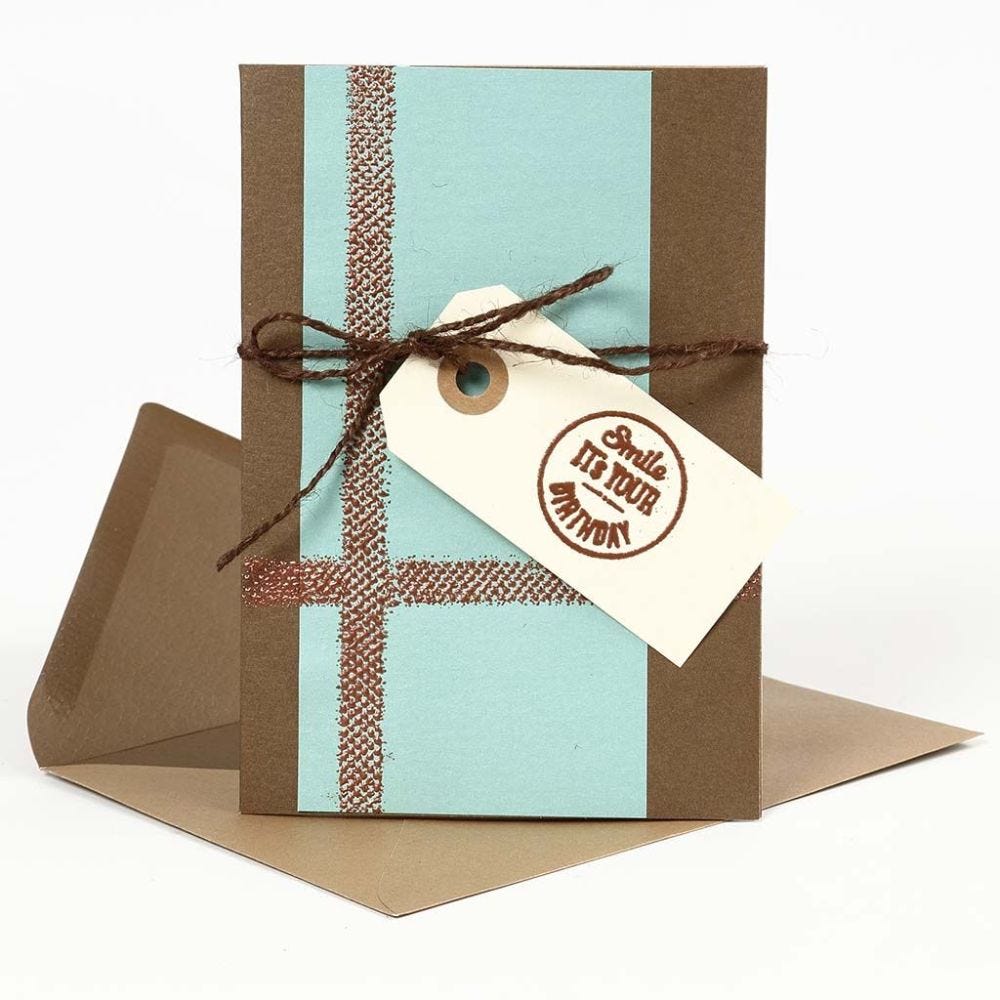 How to do it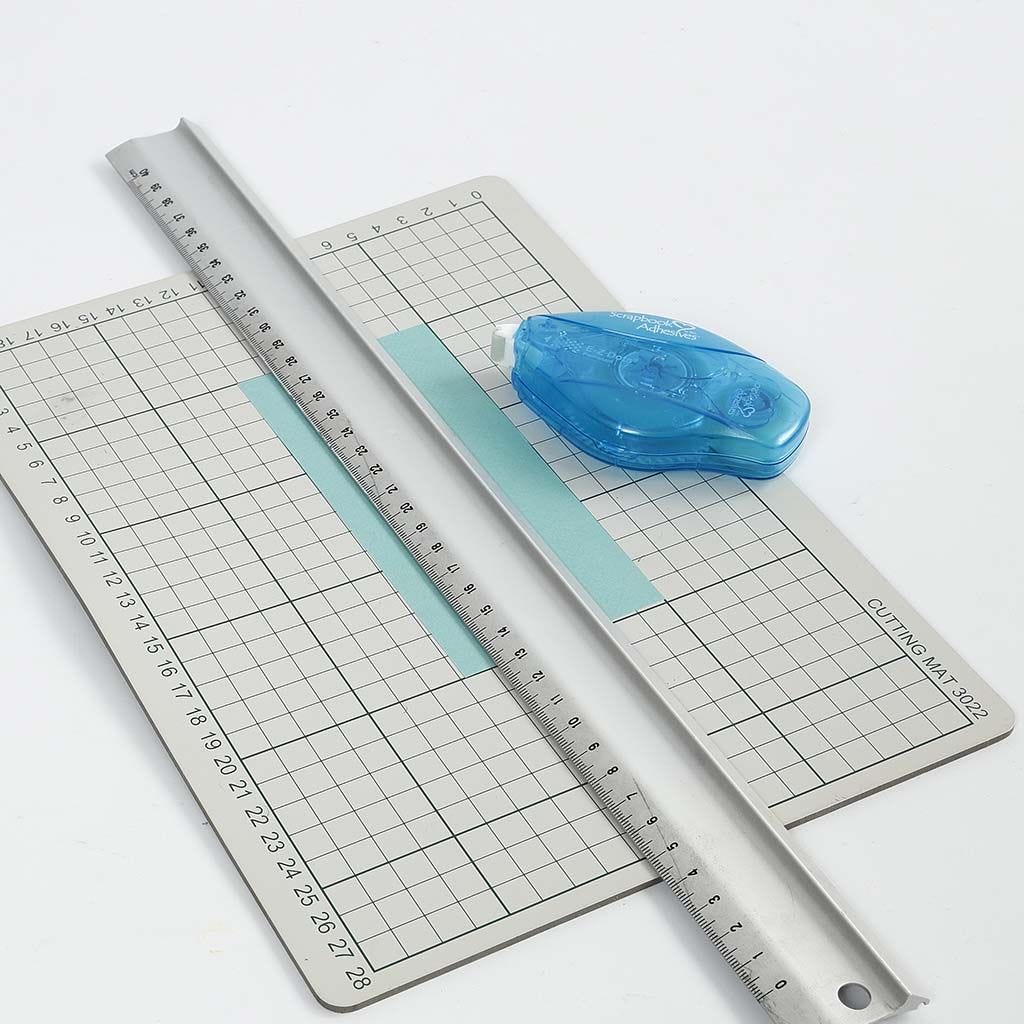 1
Cut a 7x15 cm piece of textured paper. Place a ruler with a high edge 2 cm from one side vertically. Roll a glue dot pattern from the top and down using an E-Z Runner.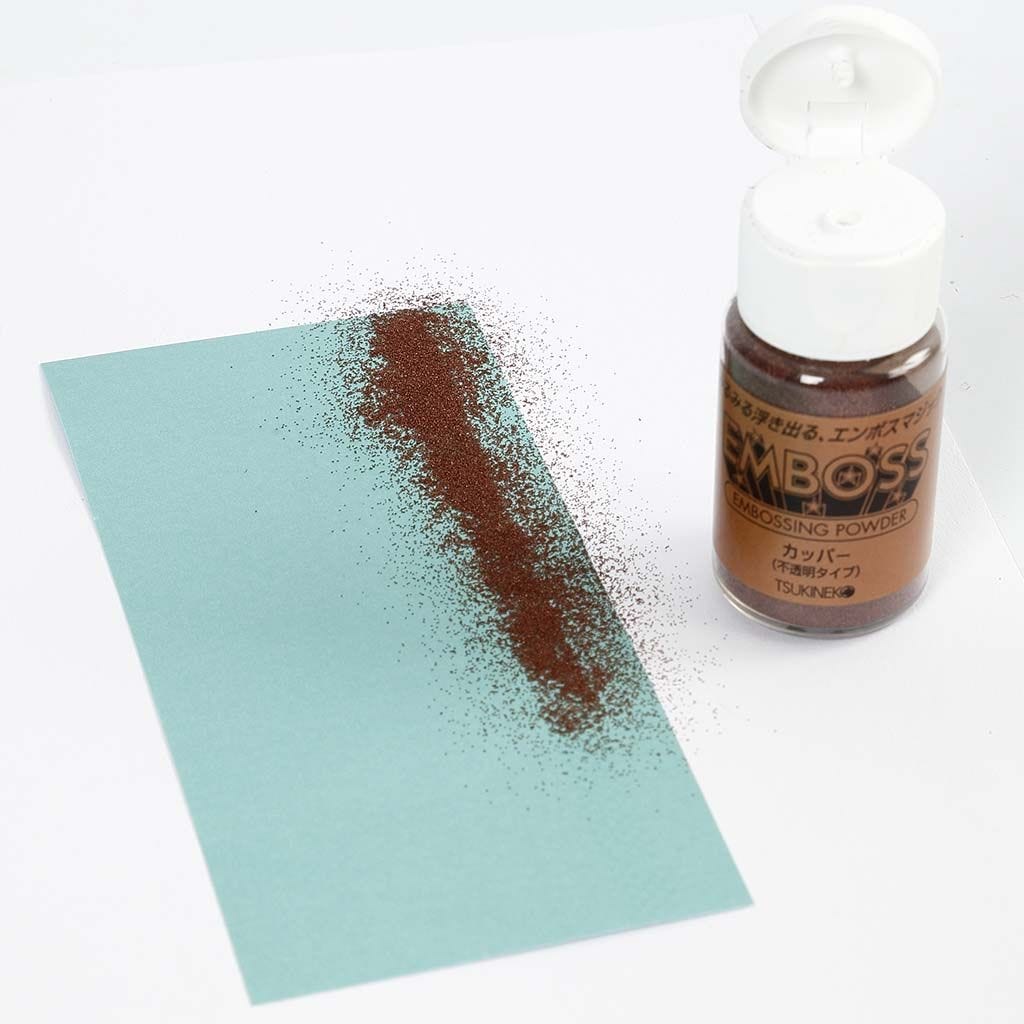 2
Sprinkle embossing powder onto the glue dots. Shake the paper lightly in order to remove excess powder.
3
Use a heat gun over the pattern until the powder has hardened and shines.
4
Use the same E-Z Runner to glue the piece of paper onto the front of the greeting card.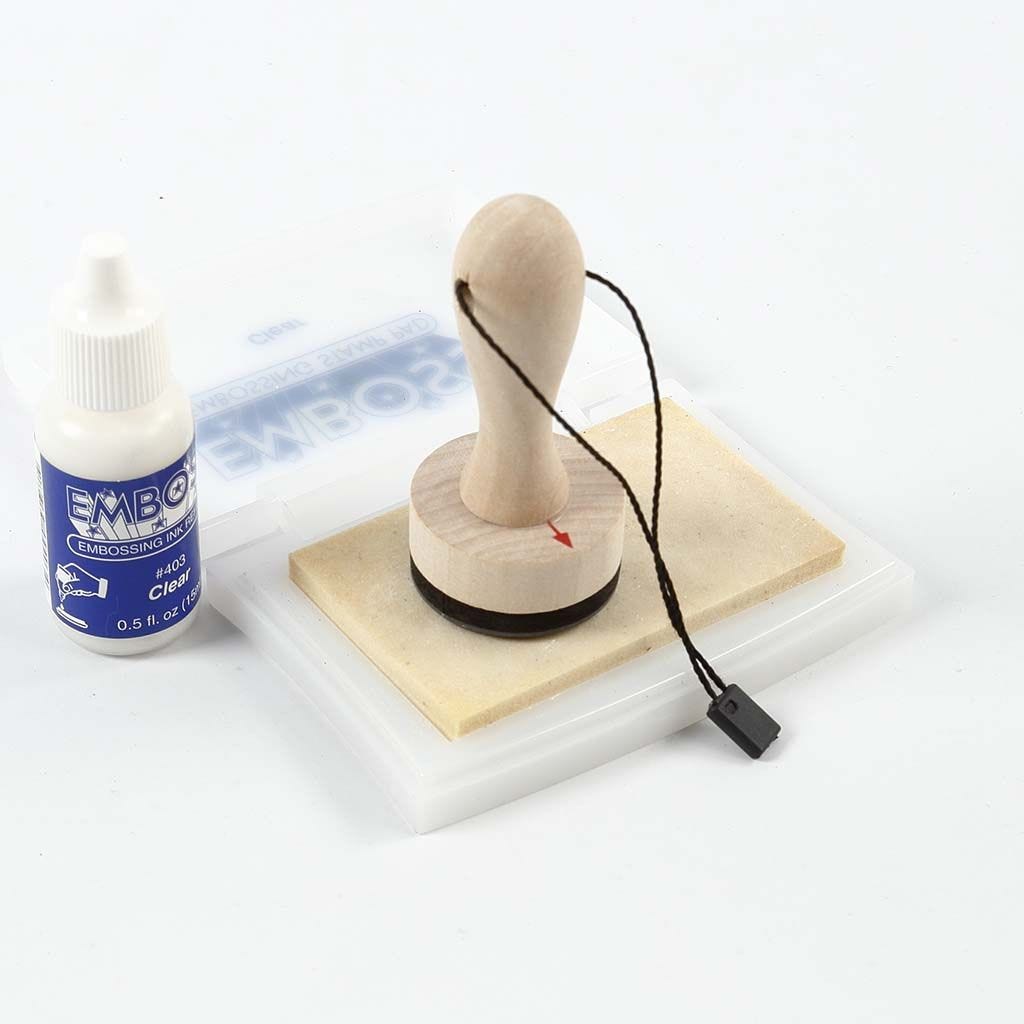 5
Manilla tag with a stamped print: Dab the stamp onto the stamp pad with embossing glue.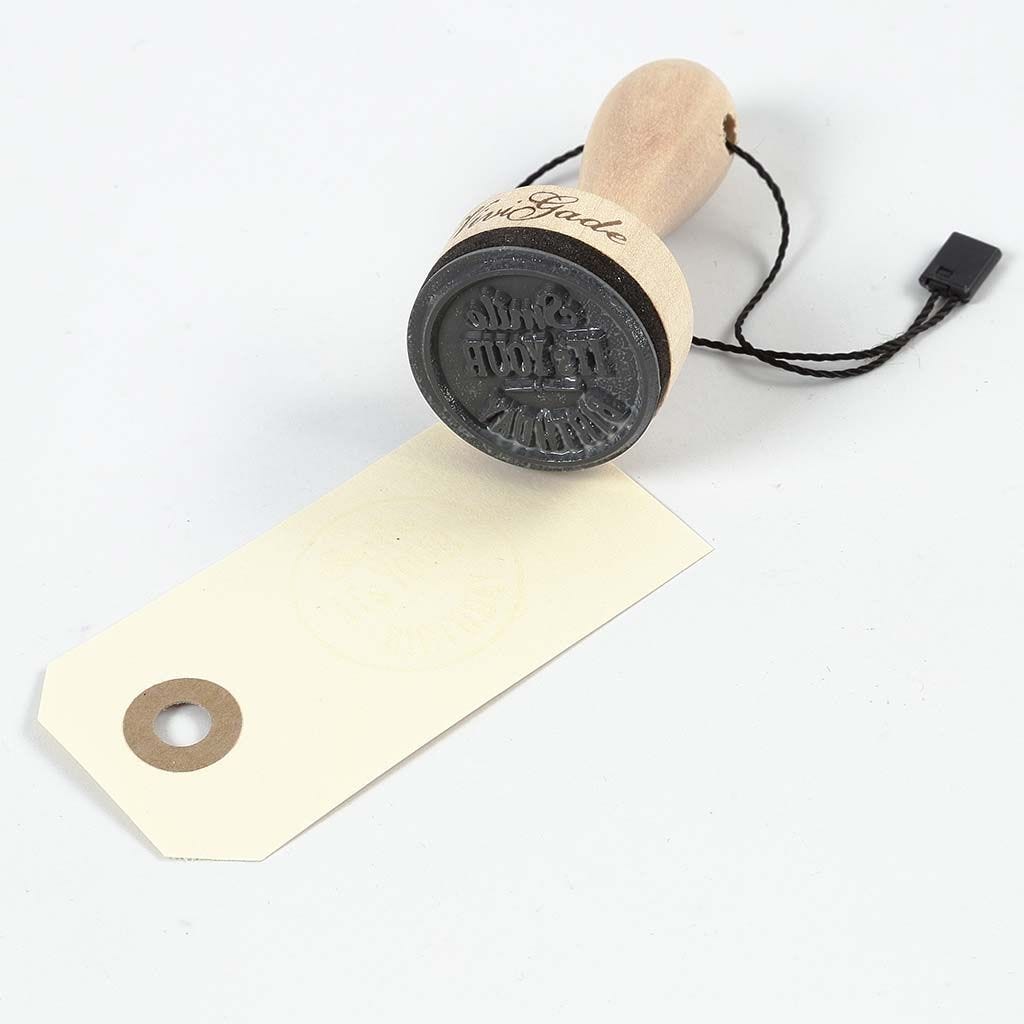 6
Make a stamped print on the manilla tag. NB: Use the red arrow on the stamp as a guide for the direction the print should face. Sprinkle embossing powder onto the wet glue and use a heat gun in the same manner as described previously.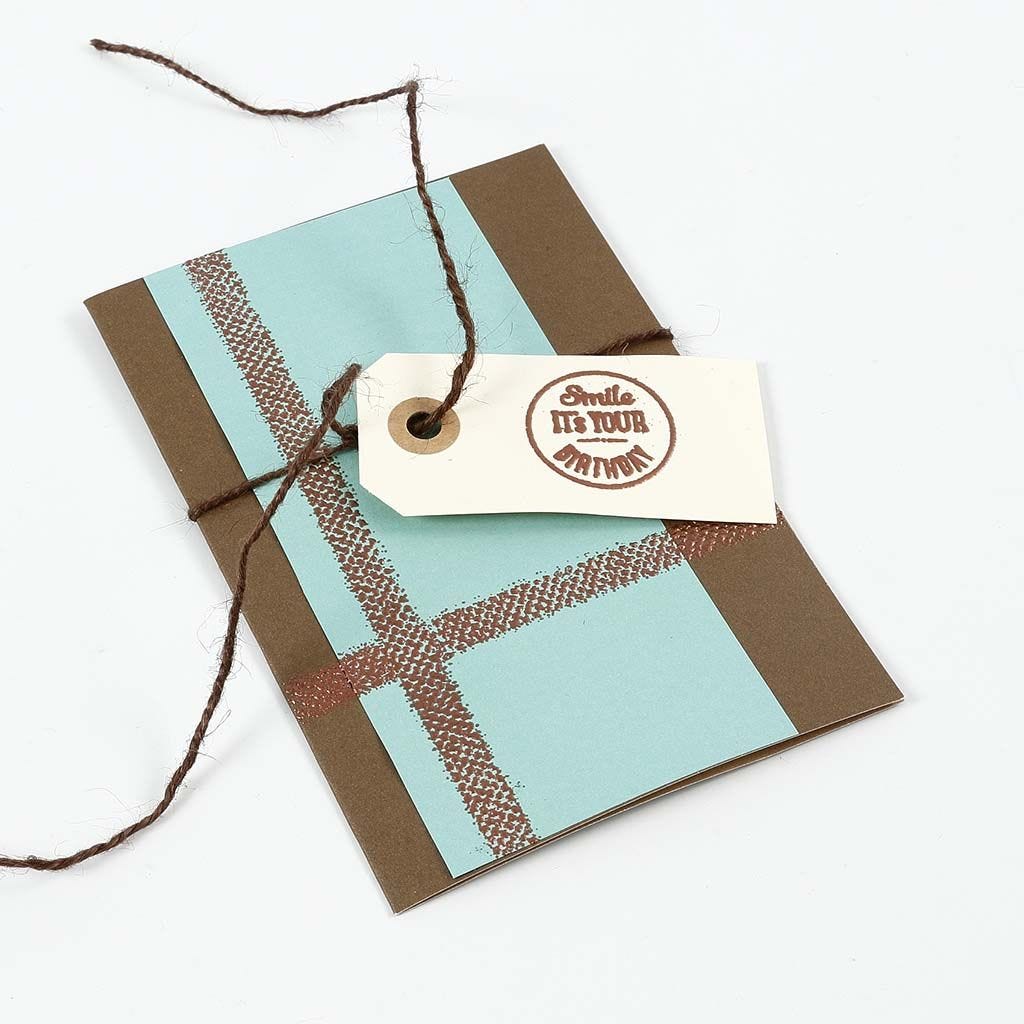 7
Tie the manilla tag onto a piece of natural hemp and then around the greeting card like a waistband.
I'm shopping as
b2c incl. tax
b2b excl. tax
b2g excl. tax
Go back
I'm shopping as
Continue as guest
Copyright © 2013-present Magento, Inc. All rights reserved.