Terracotta Baubles, painted and decorated with Glitter
These terracotta baubles are painted with Plus Color craft paint. Glue lacquer is applied to two baubles and transparent glitter flakes are sprinkled on. The third bauble is painted with 3D Liner gold.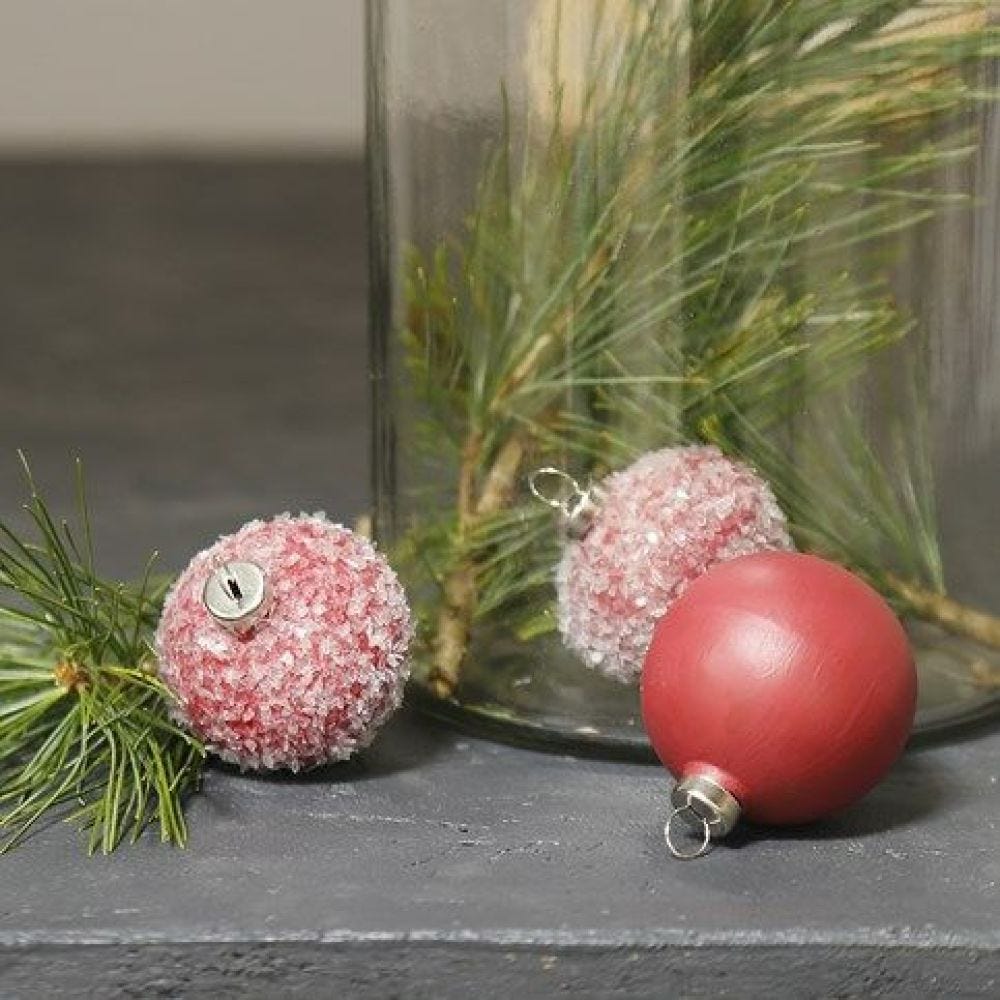 How to do it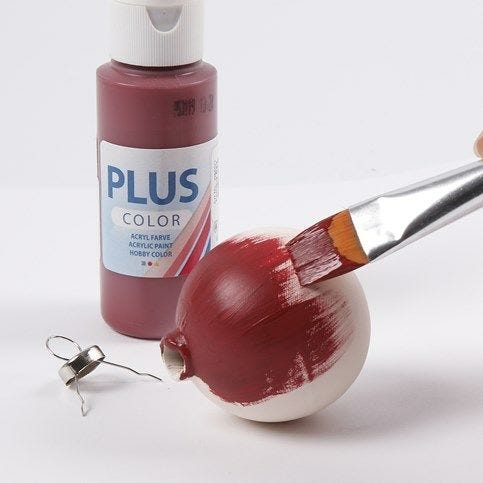 1.
Remove the metal hanger with the loop from the bauble. Paint the bauble with Plus Color craft paint and leave to dry.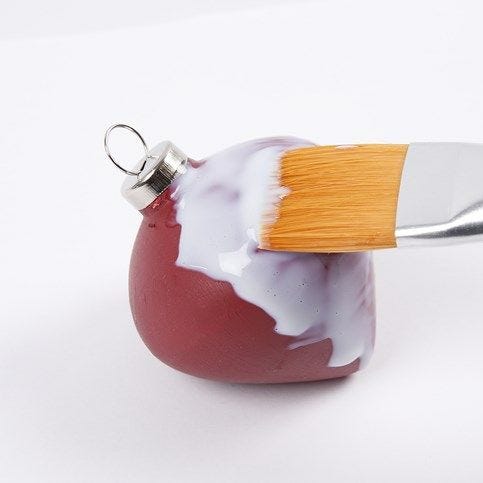 2.
Apply a thick coat of glue lacquer to the bauble.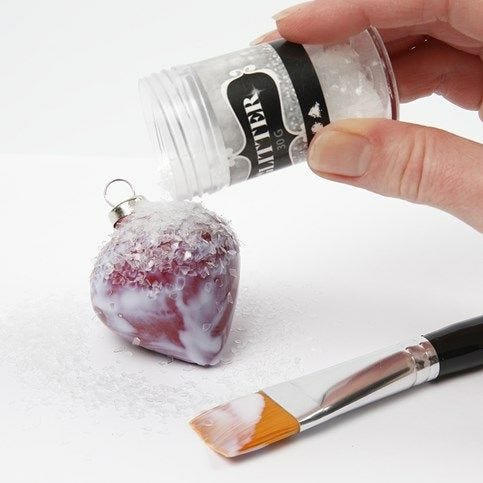 3.
Sprinkle glitter flakes onto the wet glue lacquer. Leave to dry.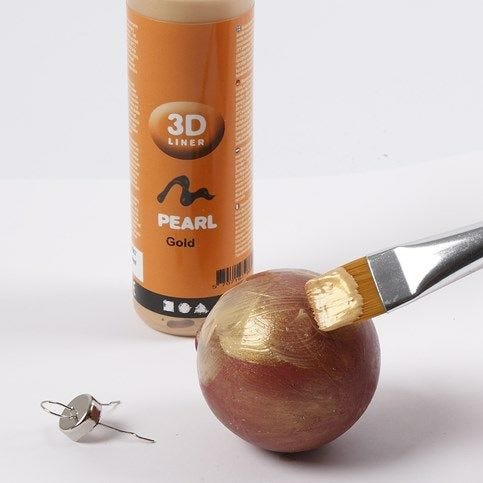 4.
Another variant: Apply 3D Liner, gold, to the painted bauble. Leave to dry.