Vintage look Christmas decorations from pipe cleaners and vintage die cuts
These vintage look Christmas hanging decorations are made from pipe cleaners, shaped and decorated with vintage die-cuts. A piece of silver thread is attached for hanging. How to do it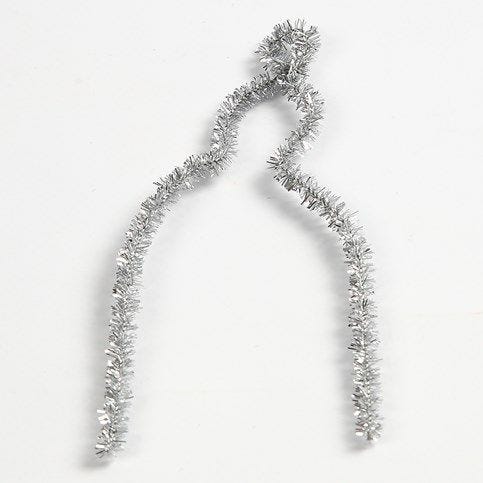 1.
Make a shape according to your own imagination from the flexible pipe cleaner.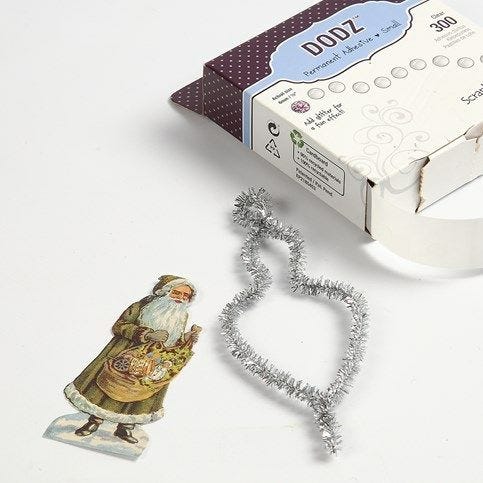 2.
Attach a vintage die-cut to the pipe cleaner shape using Dodz adhesive dots. Attach a piece of silver thread for hanging.