A Magnet with a Silk Clay Burger
This burger is modelled from Silk Clay. When dry, it is glued onto a magnet. How to do it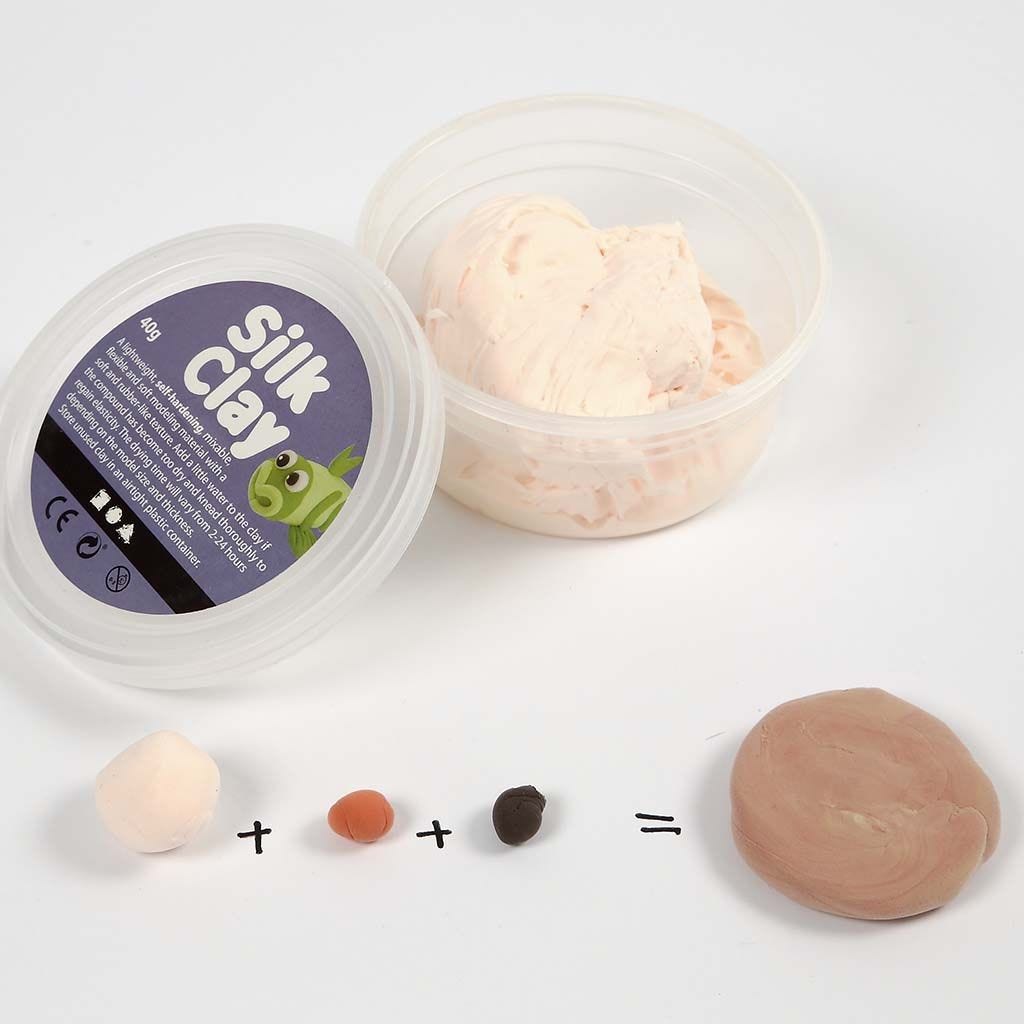 1
Shape the bun from Silk Clay in a golden wheat colour. The colour is achieved by mixing in the ratio shown using the colours: skin colour, orange and brown.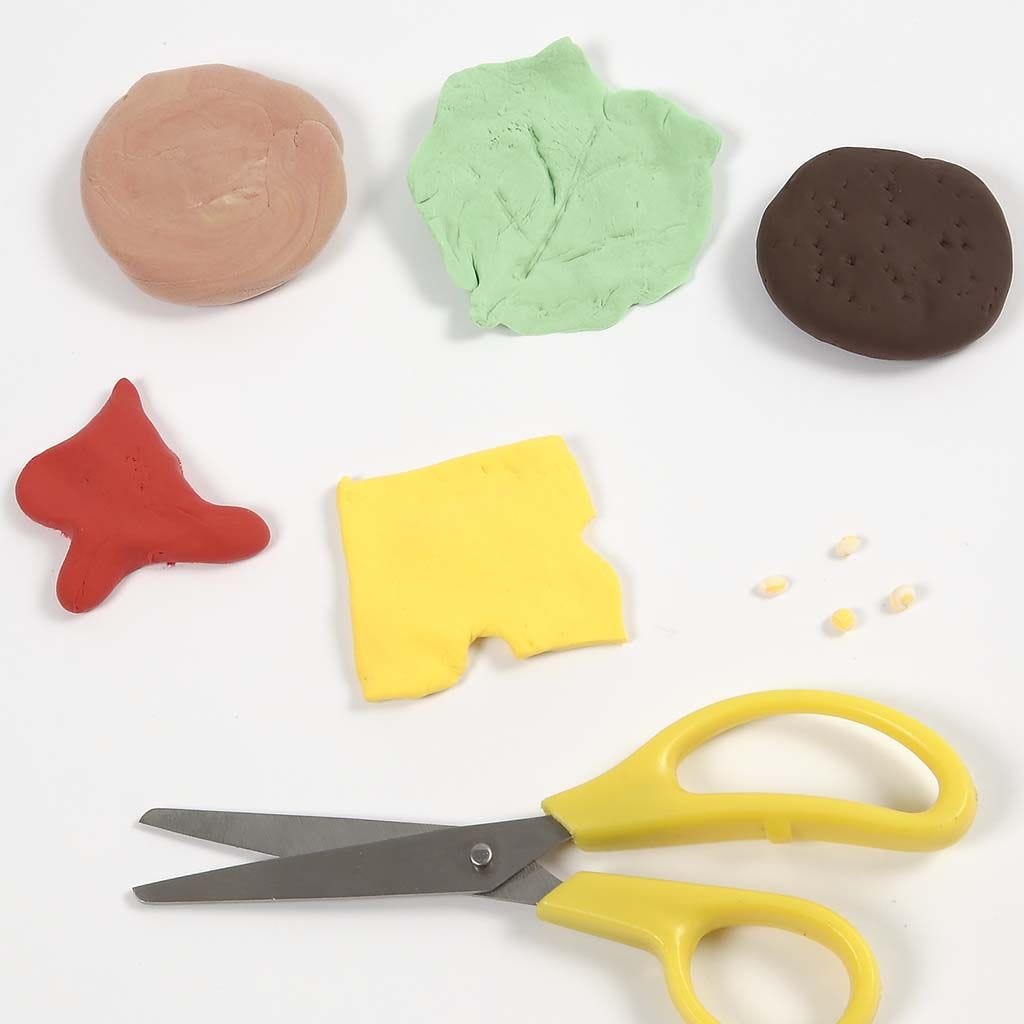 2
Shape a salad leaf, tomato and burger from Silk Clay in pure colours. Make a slice of cheese from yellow Silk Clay by rolling it flat and then cutting it with scissors. Assemble the burger and leave to dry.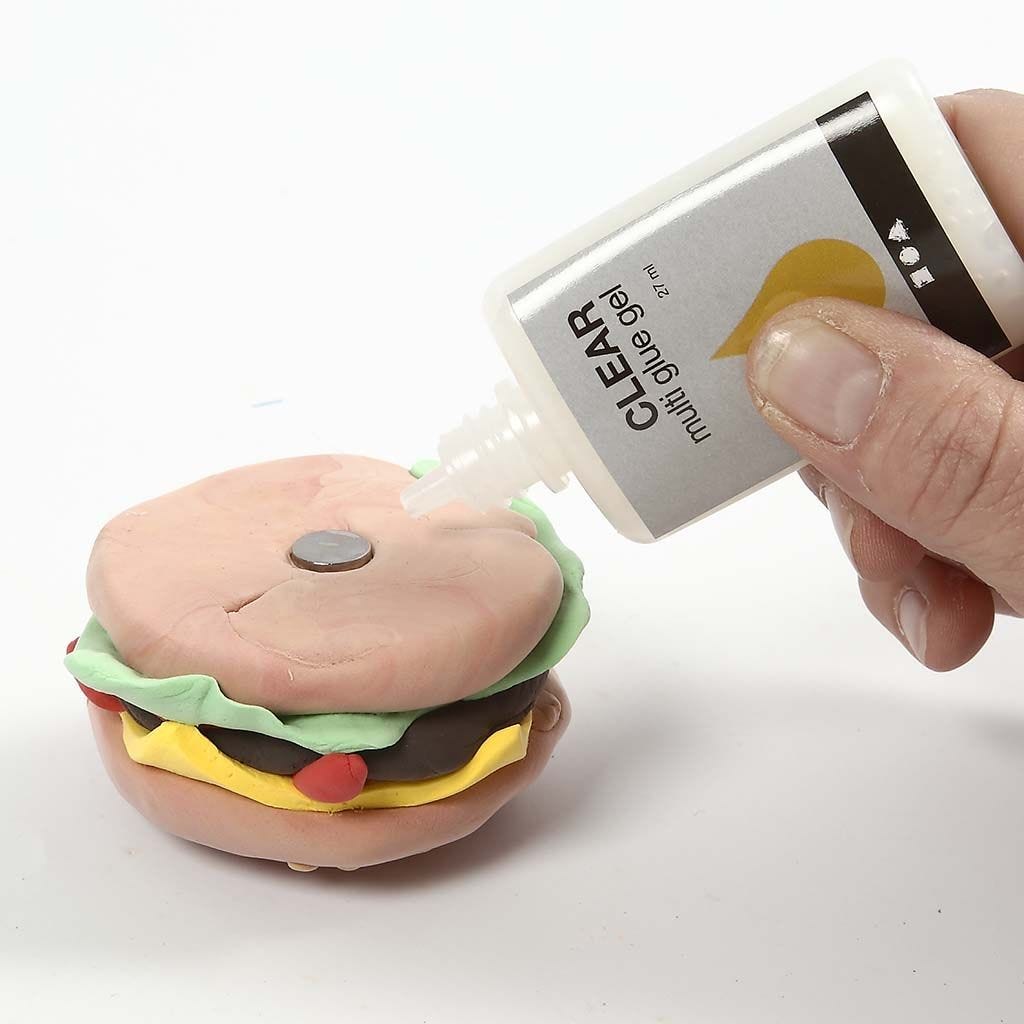 3
Glue the magnet onto the underneath of the burger bun using Clear Multi Glue gel. Leave to dry.
Copyright © 2013-present Magento, Inc. All rights reserved.