A Papier-Mâché Easter Bunny covered with Decoupage Paper
This papier-mâché bunny is primed with white craft paint and – when dry – it is covered with decoupage paper. Details are made with 3D Liners.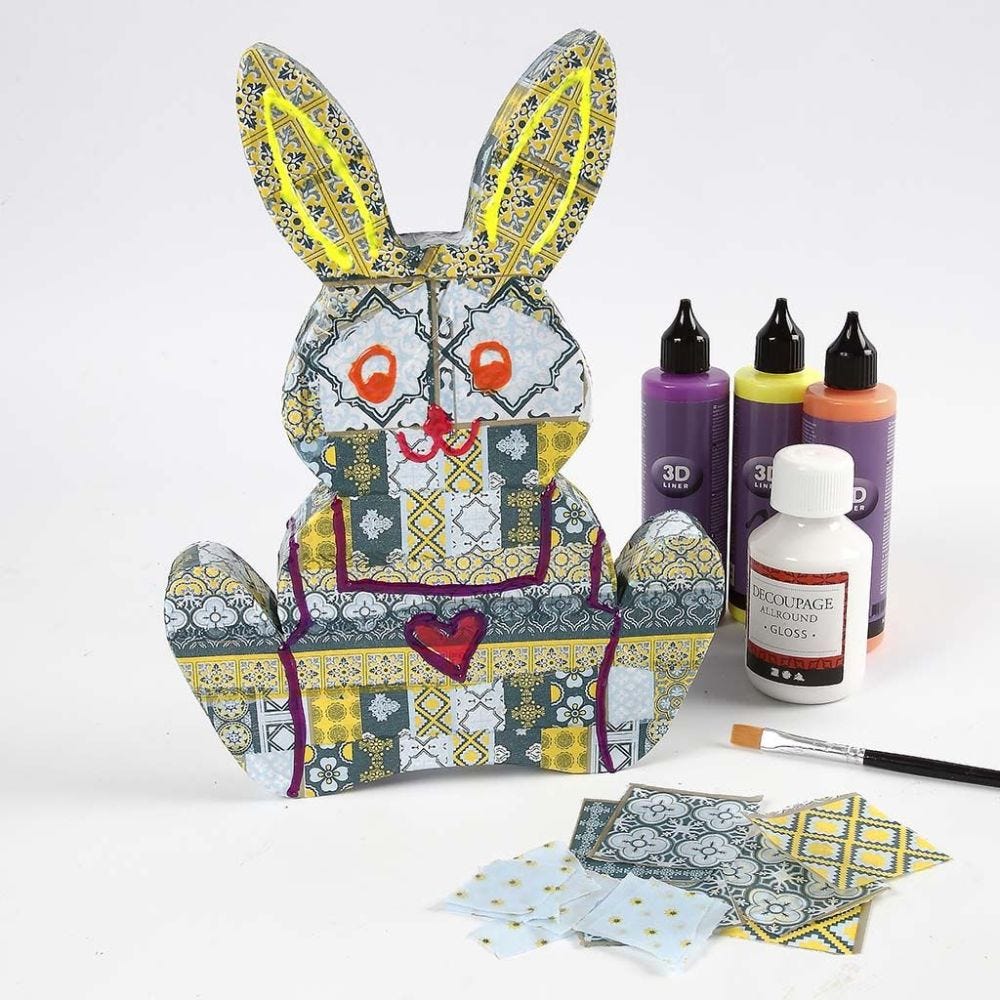 How to do it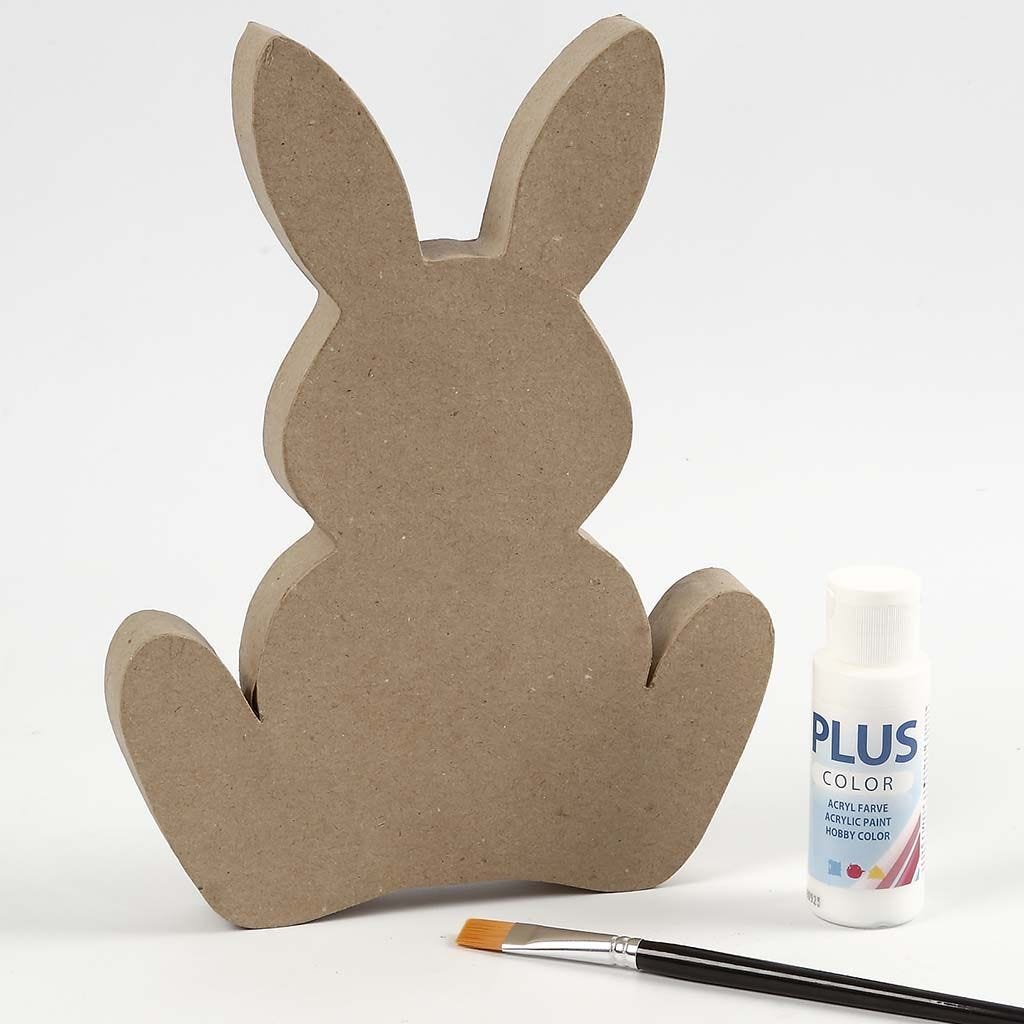 1
Prime the brown papier-mâché bunny with white Plus Color craft paint. This results in the sligthly transparent decoupage paper appearing as clearly as possible. Leave to dry.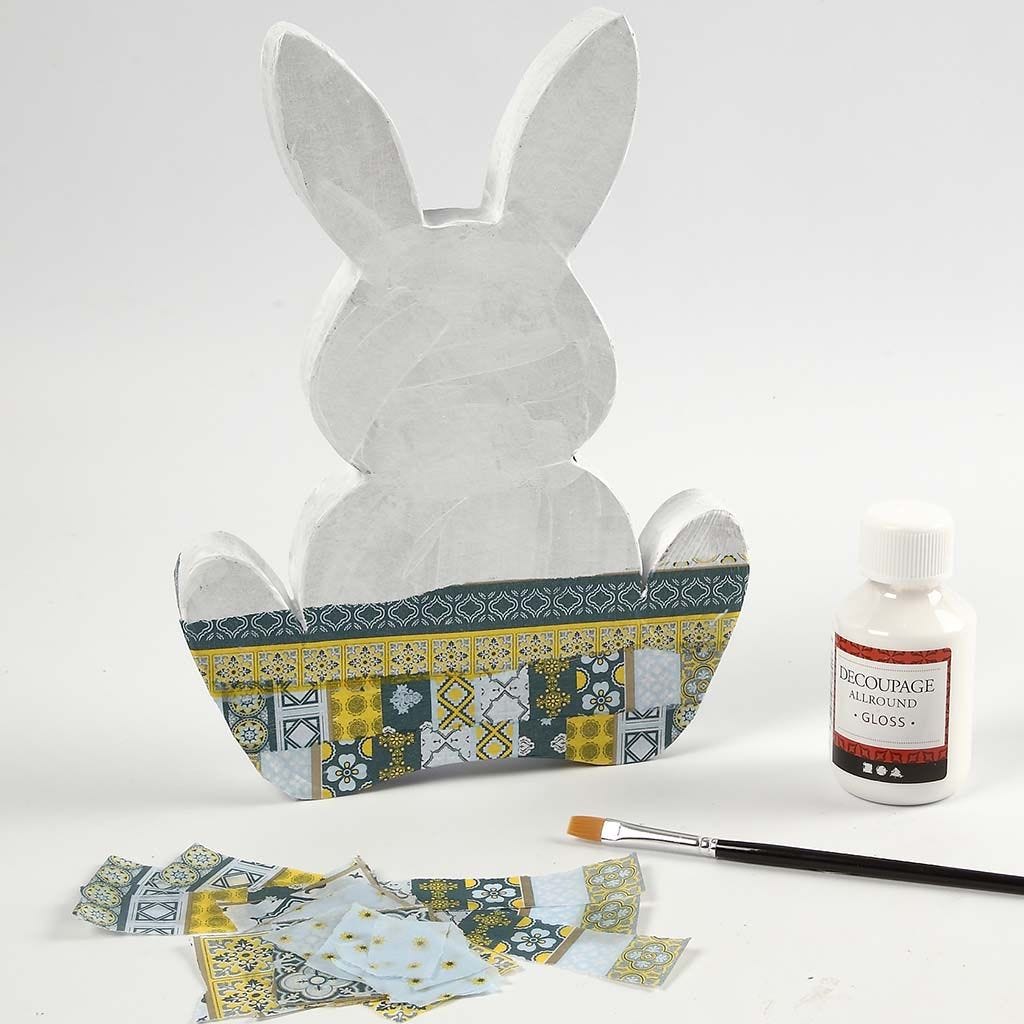 2
Tear or cut small pieces of decoupage paper. Use decoupage Allround Gloss lacquer for attaching the decoupage paper onto the bunny and apply a coat of the lacquer on top of the decoupage paper. This makes the transitions smooth. Leave to dry.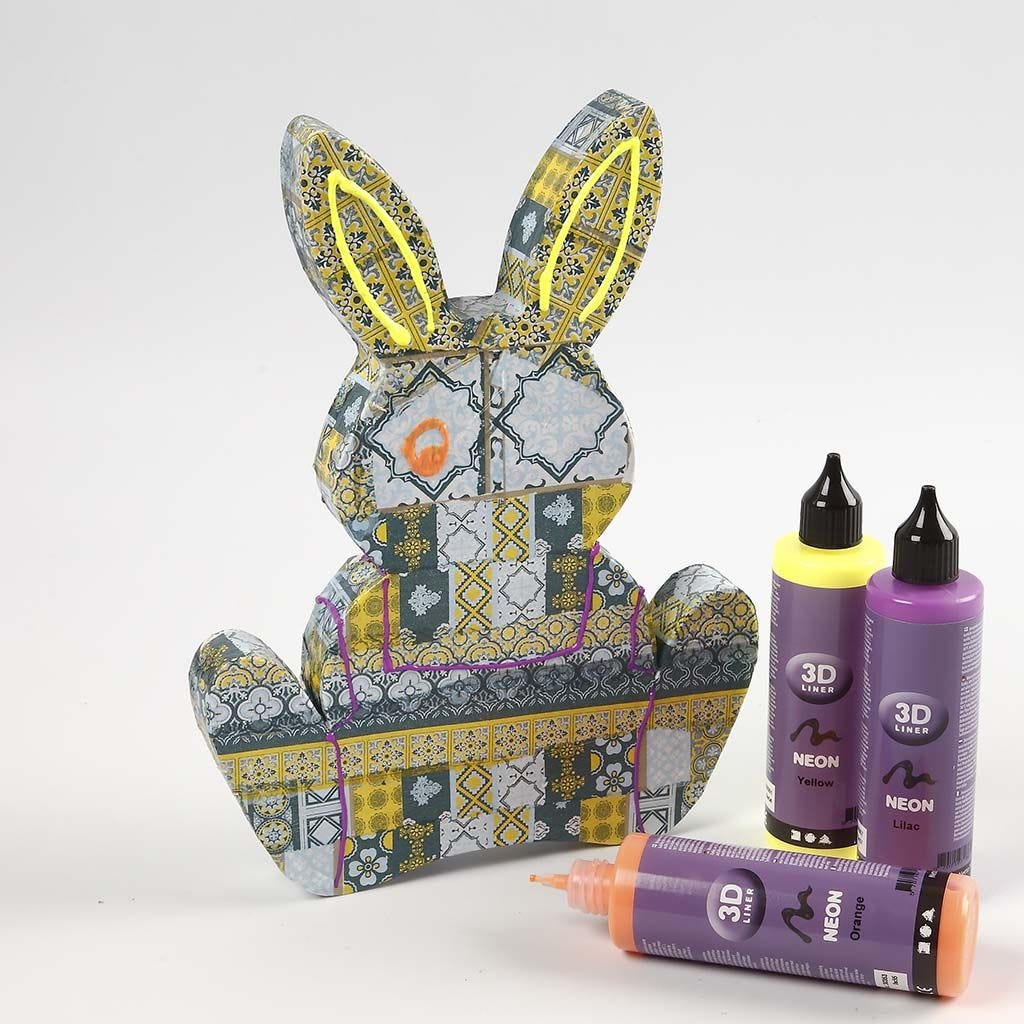 3
Draw details on the bunny according to your own imagination using 3D Liners.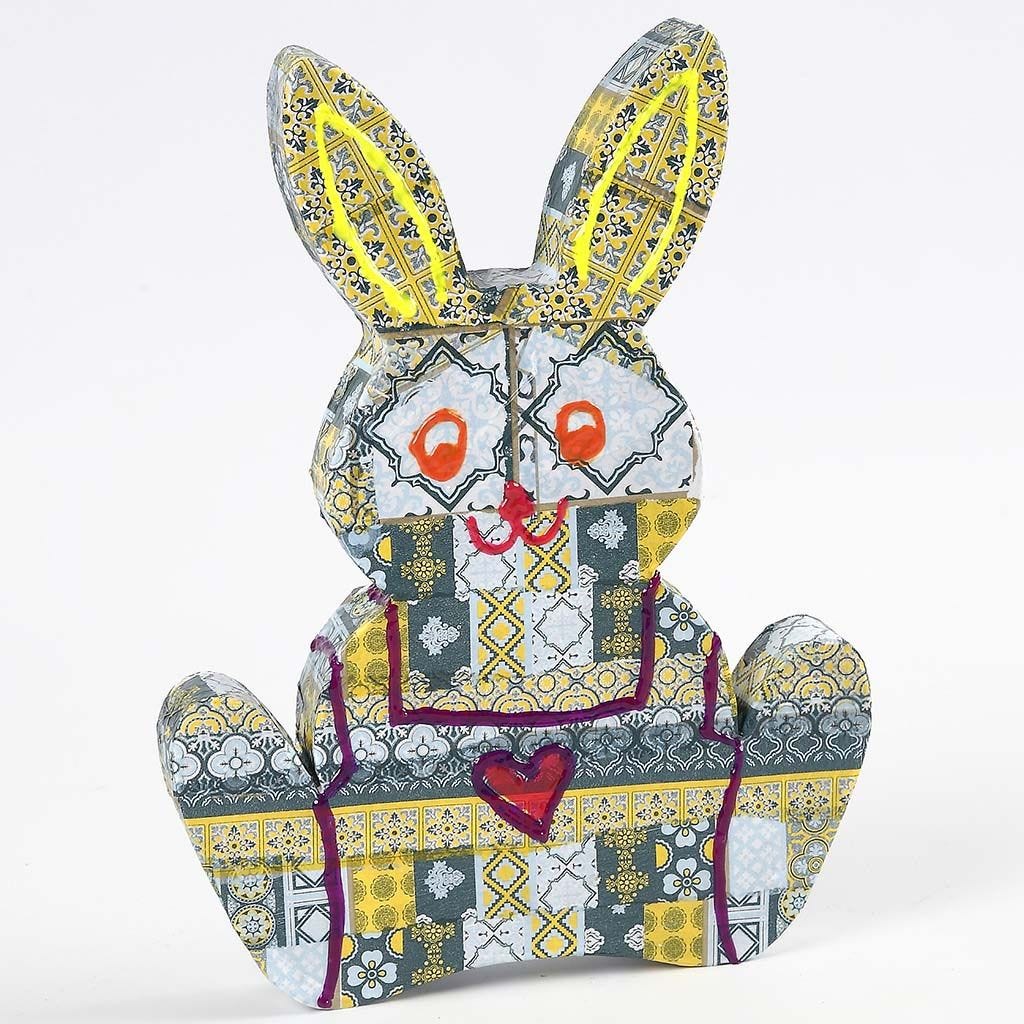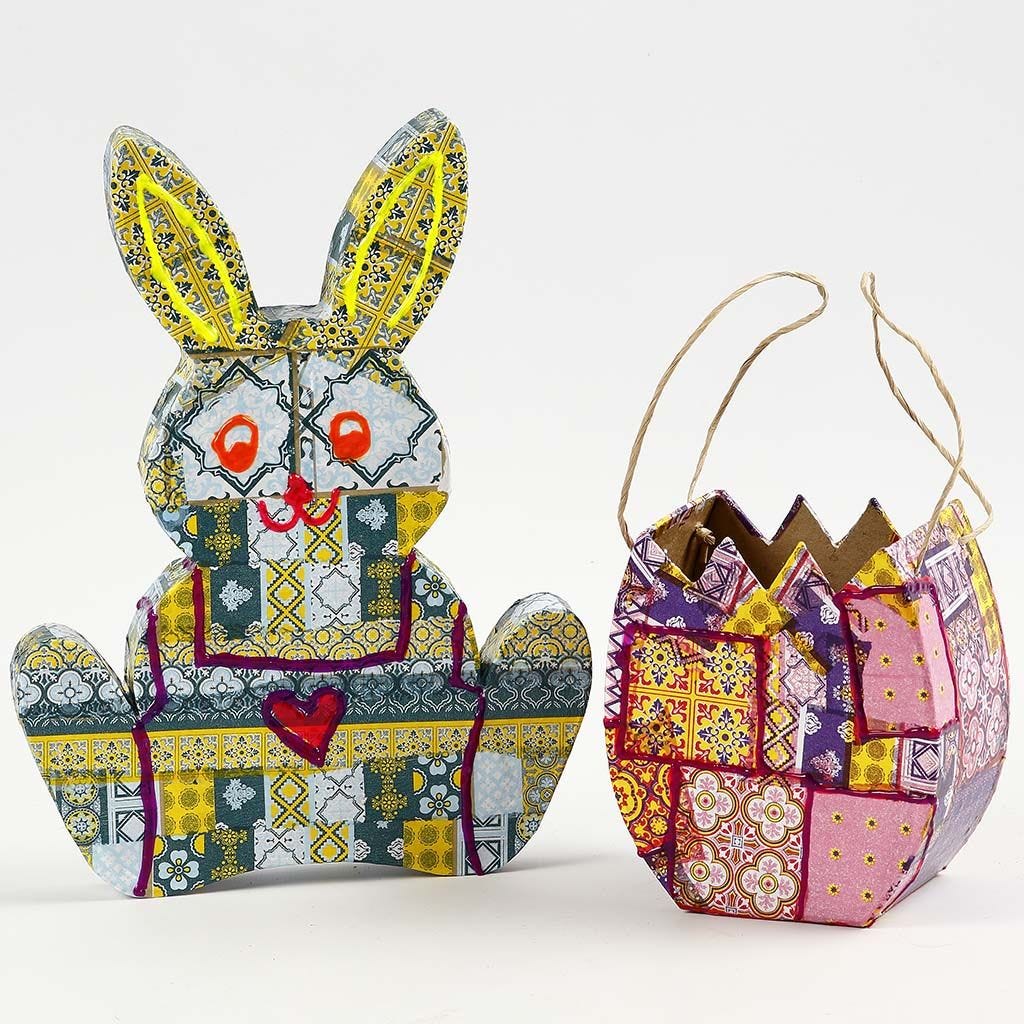 Another example with a variant
-
I'm shopping as
b2c incl. tax
b2b excl. tax
b2g excl. tax
Go back
I'm shopping as
Continue as guest
Copyright © 2013-present Magento, Inc. All rights reserved.