White and green Table Decorations from Happy Moments
A white tablecloth and a lime green netted fabric table runner from Happy Moments. Also, hearts from textured paper and a white menu card decorated with satin ribbon. Manilla tags for place cards are attached onto the glasses with mini pegs.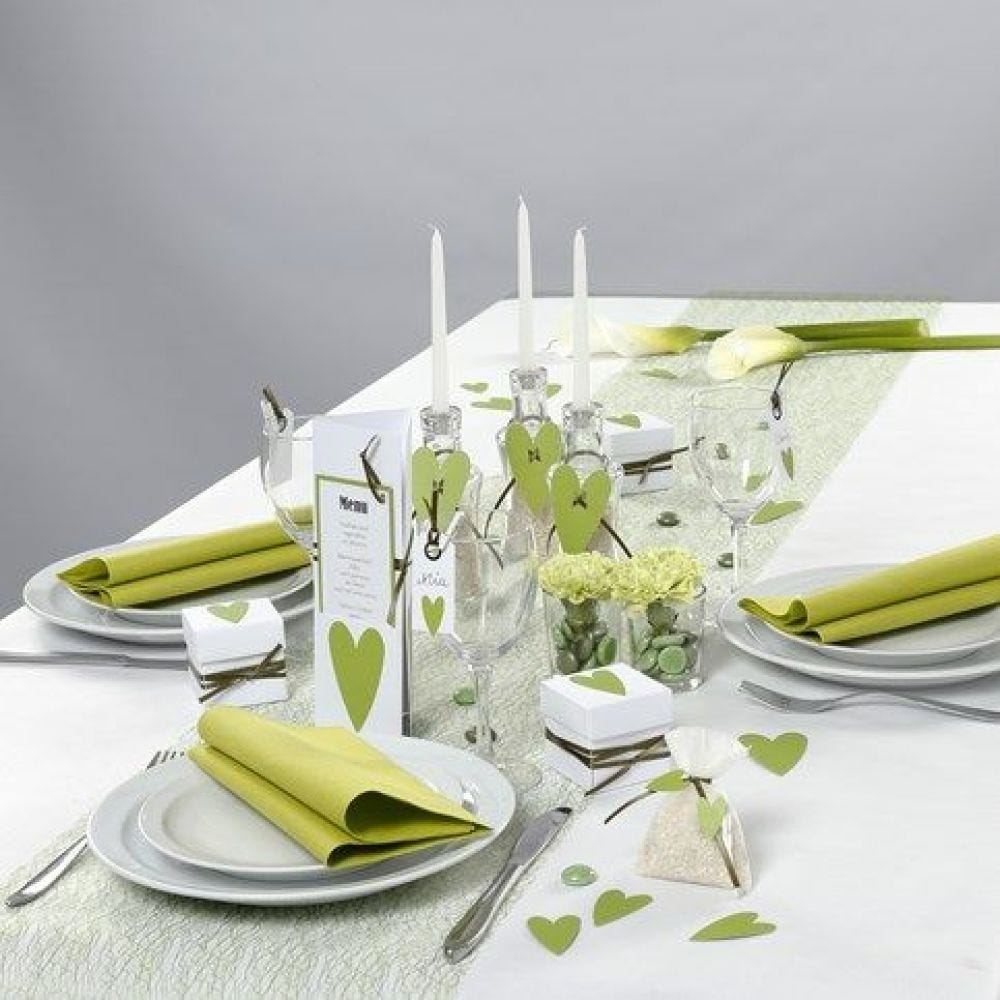 How to do it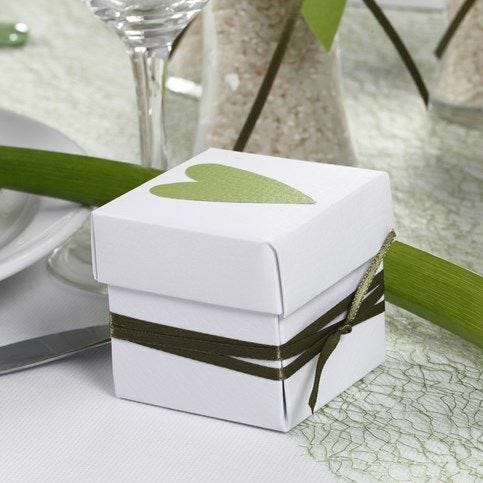 1.
Fold the box following the instructions on the packaging. You may put a small surprise inside and tie it with a 3mm satin ribbon. Use the craft punch for punching out a heart from textured paper and attach it to the box lid with double-sided adhesive tape.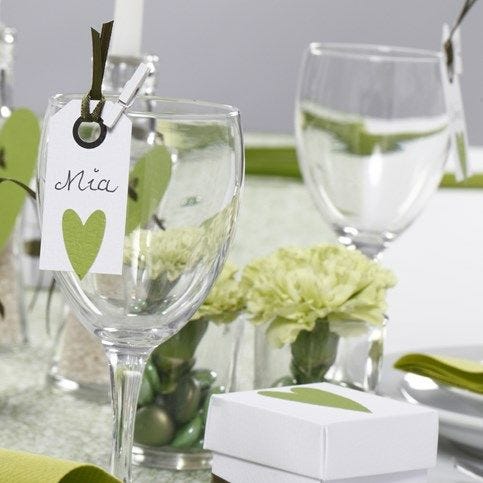 2.
Place card: tie a satin ribbon through the hole on the manilla tag. Glue a punched out heart from textured paper onto the manilla tag and write a name with a black Medallion pen. Attach the place card onto a glass with a mini peg.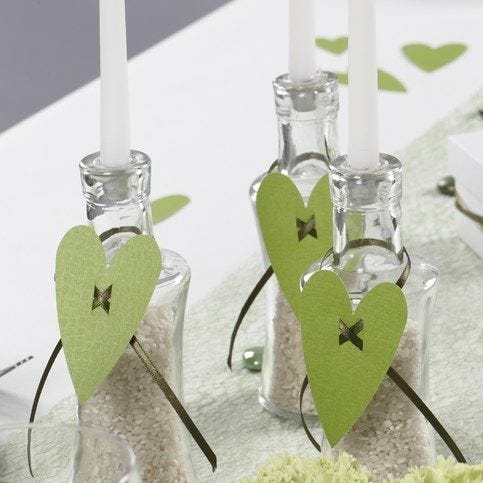 3.
Table decorations: make two small vertical cuts in a punched-out heart and pull a thin satin ribbon through the cuts. Tie the heart onto the bottle as shown.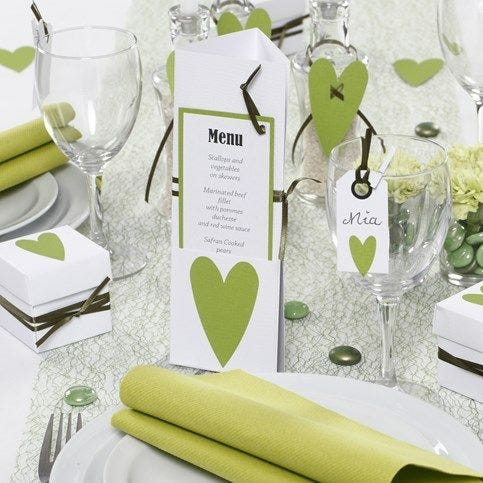 4.
A tri-fold standing menu card: Cut a 21 x 21cm piece of card. Use a bone folder for scoring three 7cm vertical sections to make a tri-fold card. Decorate the front with a card pocket at the bottom (attached with Power Tape at the sides and the bottom). Place the menu card (printed on textured paper) inside the pocket with a satin ribbon attached.