These tea towels are decorated with drawings and/or stripes which are made with Textile Markers. Masking tape is used for masking the area for stripes. How to do it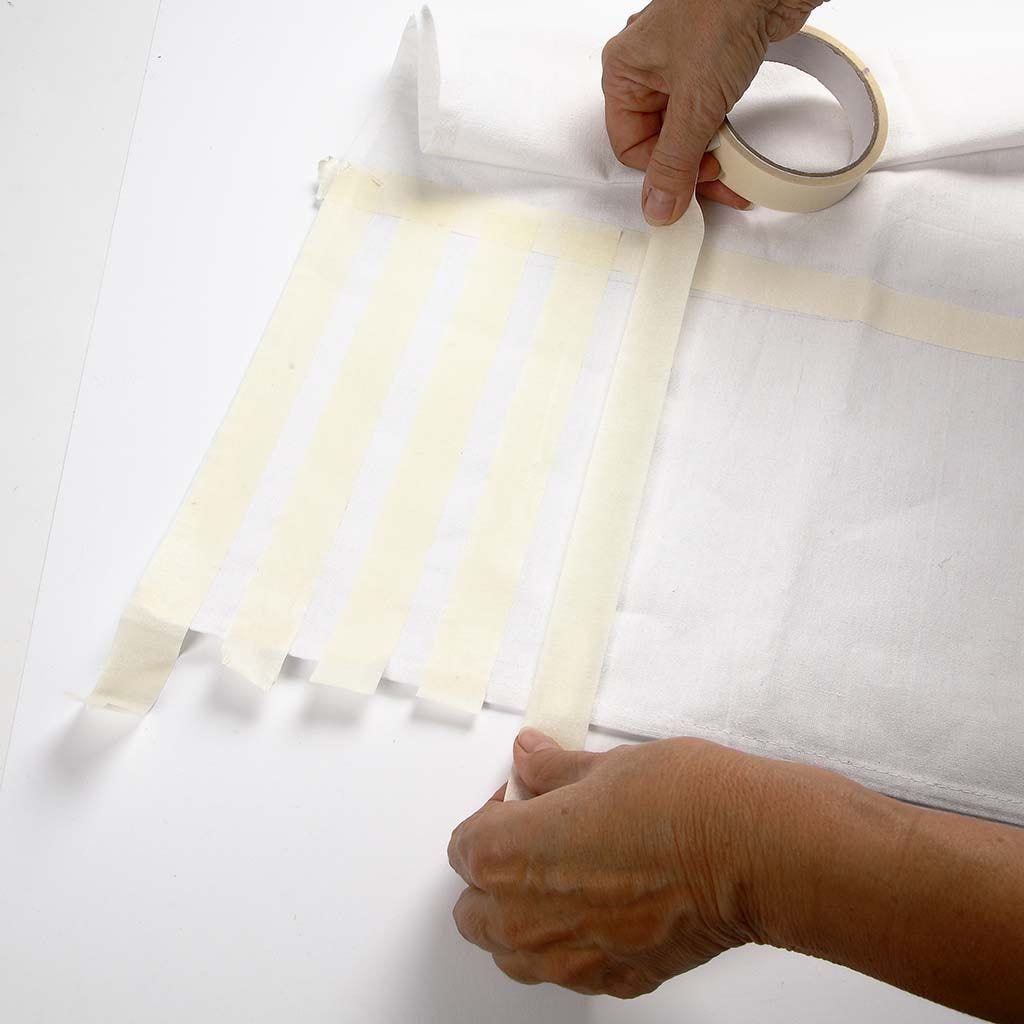 1.
Wash the fabric before decorating. Use masking tape to mask the fabric for making stripes.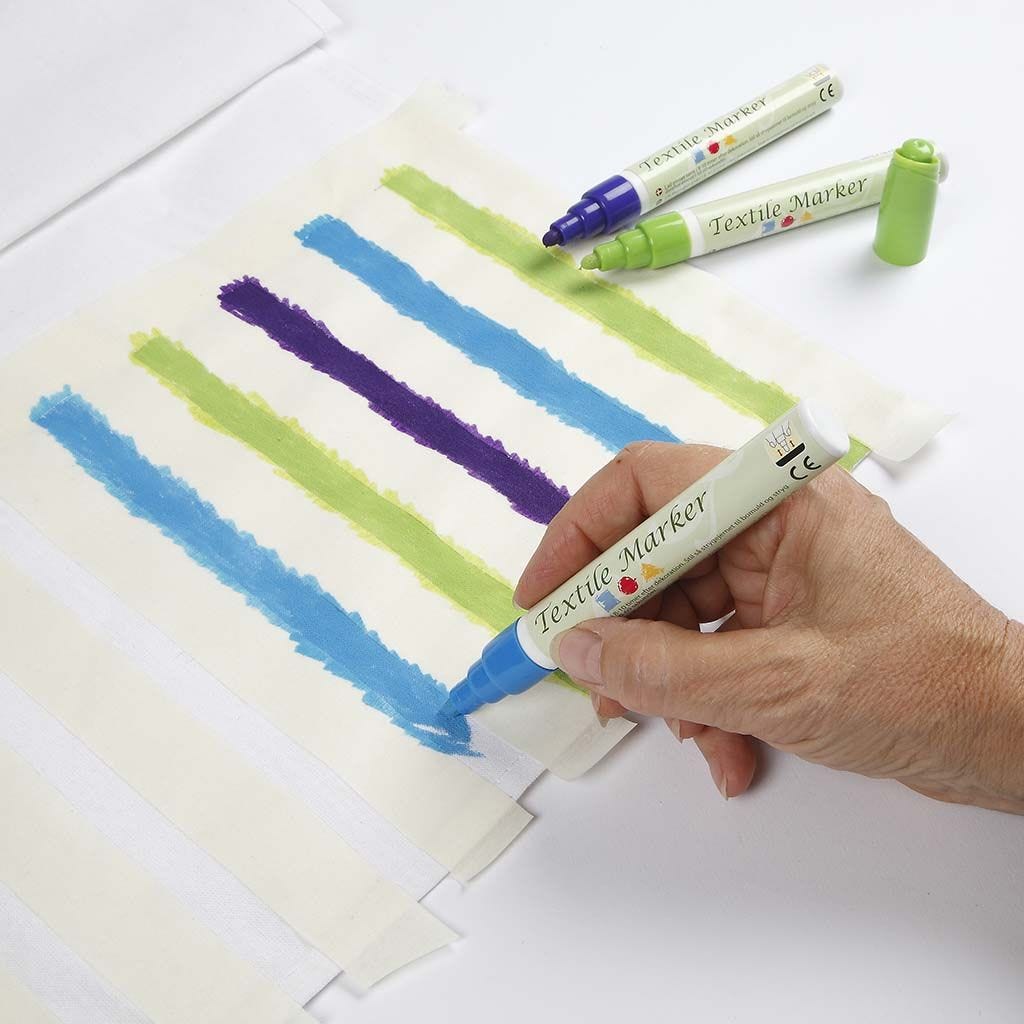 2.
Fill in the spaces with Textile Markers. Always decorate or paint from the edge of the masking tape towards the middle. Remove the masking tape and mask again for new designs.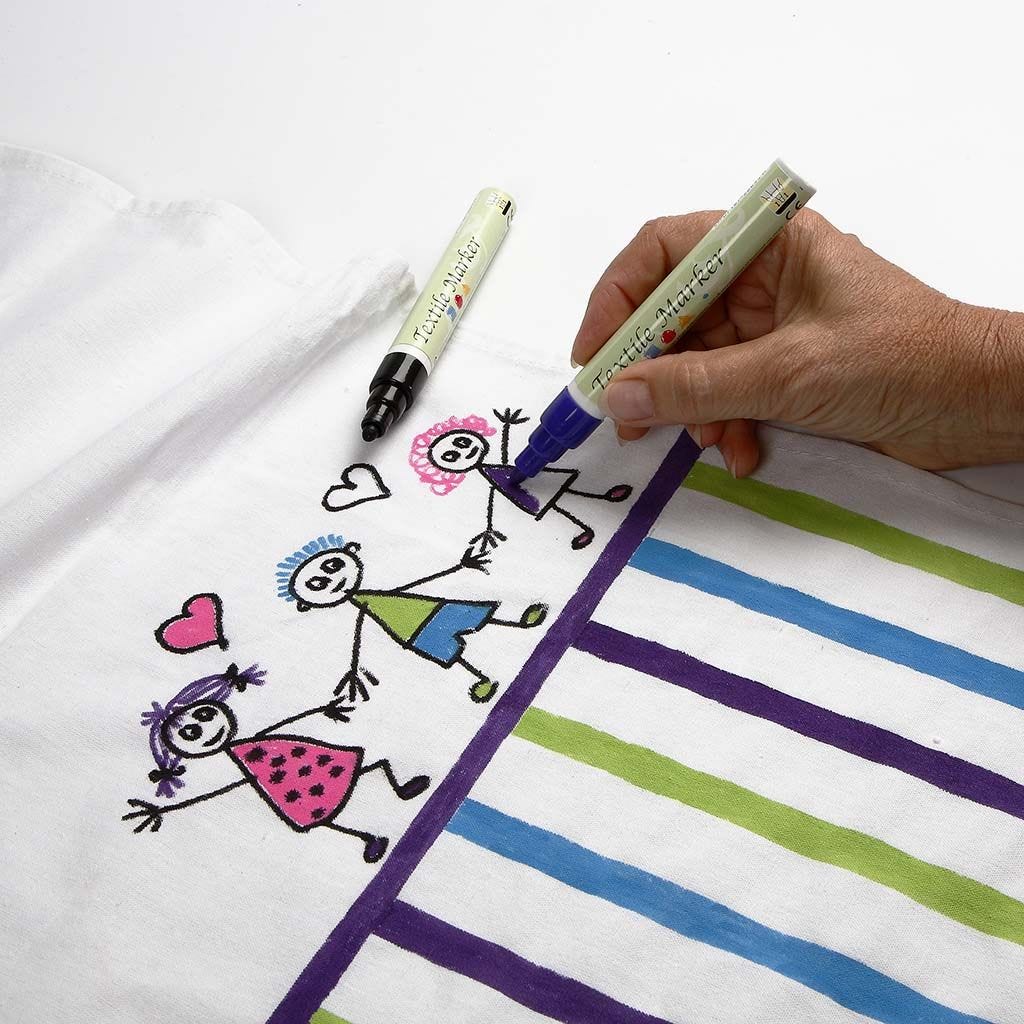 3.
Draw design a with a black Textile Marker and fill in, using Textile Markers in different colours. Fix with an iron, placing a sheet of baking paper between the iron and the fabric.
Copyright © 2013-present Magento, Inc. All rights reserved.