A Bird on a wooden Disc with decorated Flax Twine for hanging
A wooden disc and piece of flax twine decorated with a wooden bead. A guinea fowl feather is glued onto the bead with Clear Multi Glue gel, and the flax twine is tied onto the hole at the top. A small wooden die-cut bird is glued onto the middle of the wooden disc. How to do it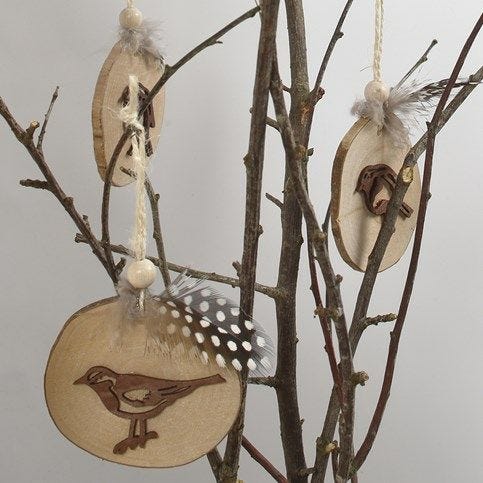 Copyright © 2013-present Magento, Inc. All rights reserved.