A black Canvas with a Silhouette Hand from patterned Masking Tape
The outline of a hand on the black canvas is made using a Poster Hobby marker. The hand is then painted with Plus Color craft paint, left to dry and then decorated with small pieces of Masking Tape and finally a coat of varnish or lacquer is applied.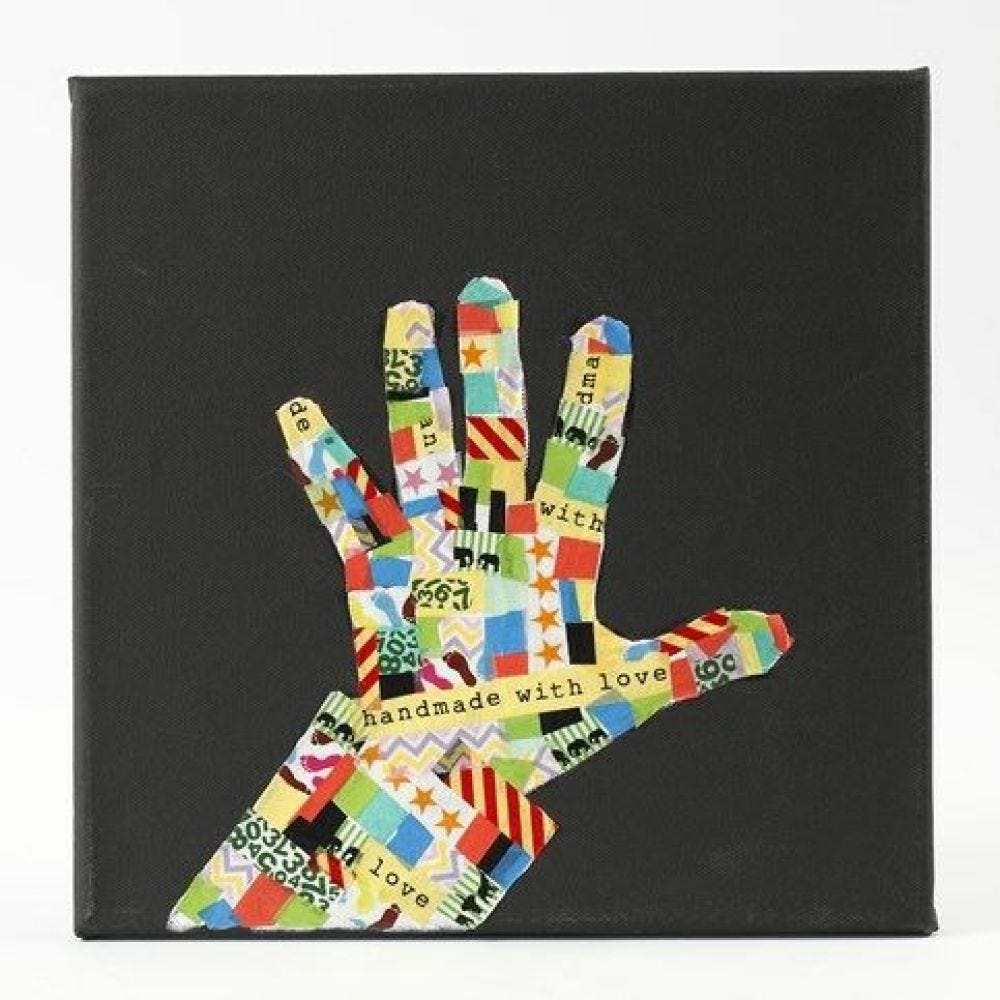 How to do it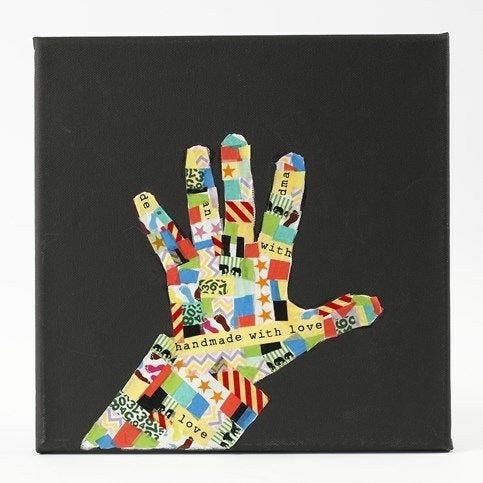 1.
Draw the outline of the hand onto the black canvas using a Poster Hobby marker or a Uni Posca marker (brown or white). Paint the hand with white Plus Color craft paint and leave to dry.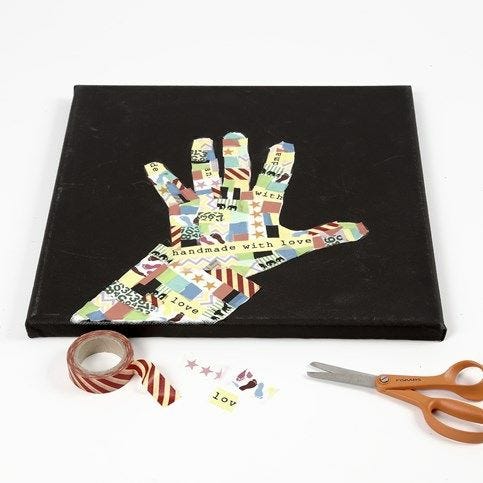 2.
Cut small pieces of masking tape and attach these onto the white-painted hand.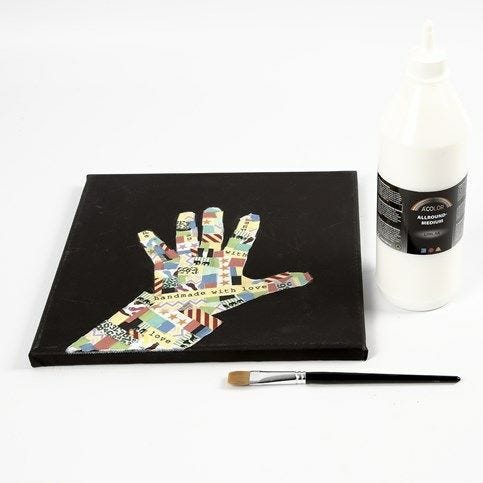 3.
Varnish the design with a coat of A-color allround medium glue lacquer, ensuring that the Masking Tape remains attached. Leave to dry.
I'm shopping as
b2c incl. tax
b2b excl. tax
b2g excl. tax
Go back
I'm shopping as
Continue as guest
Copyright © 2013-present Magento, Inc. All rights reserved.