A black Canvas with a marker-drawn and painted Design
Poster Hobby markers, which are acrylic paint in marker pen format, are used for making a drawing and text onto a black canvas. The design is then coloured in with a brush and Plus Color craft paint.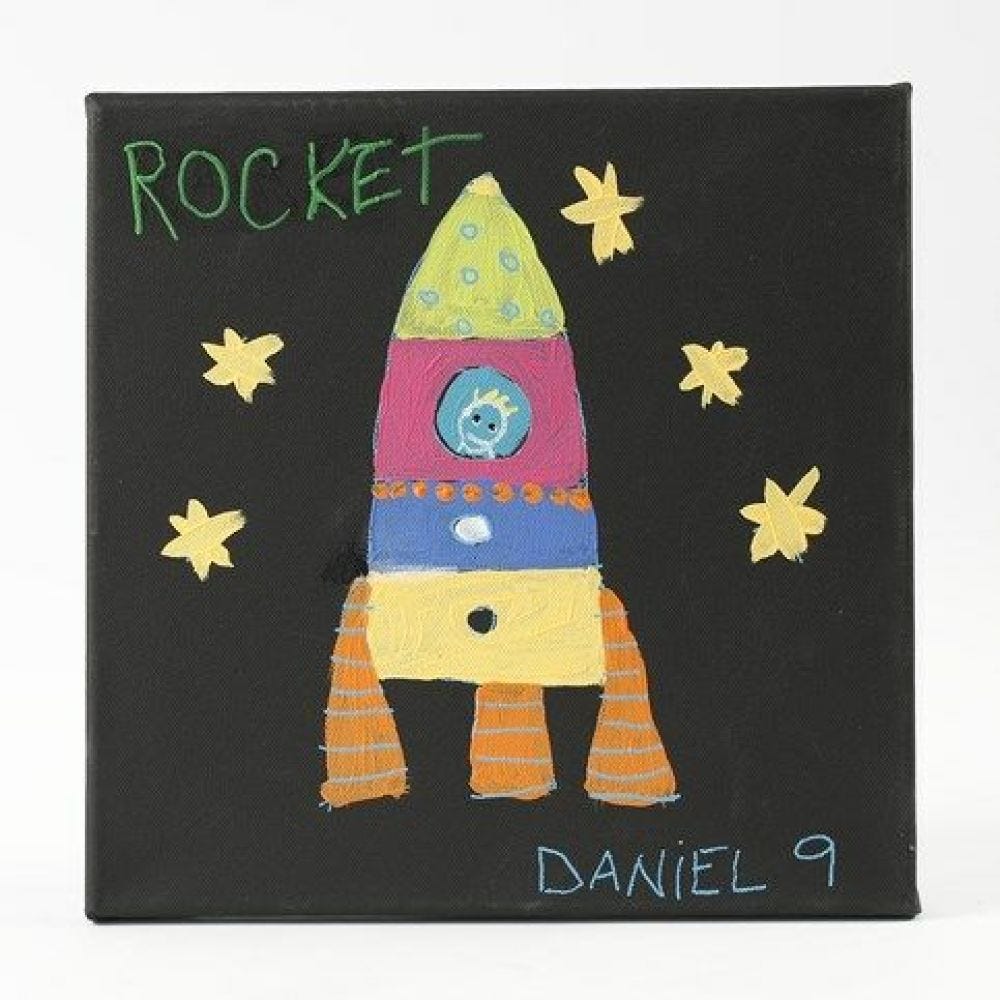 How to do it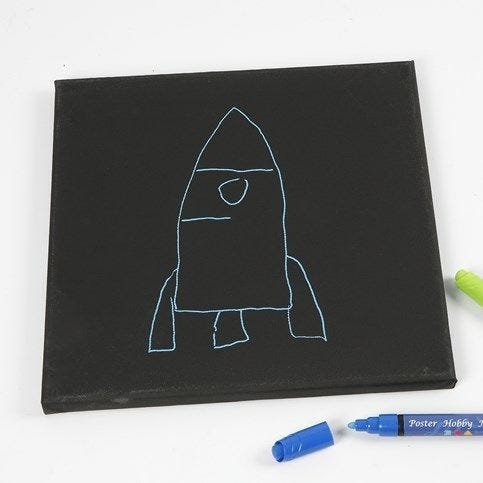 1.
Use your imagination to outline a design with a pencil on the black canvas. Go over the outlined pencil with a Poster Hobby marker which is also used to write text. Leave to dry.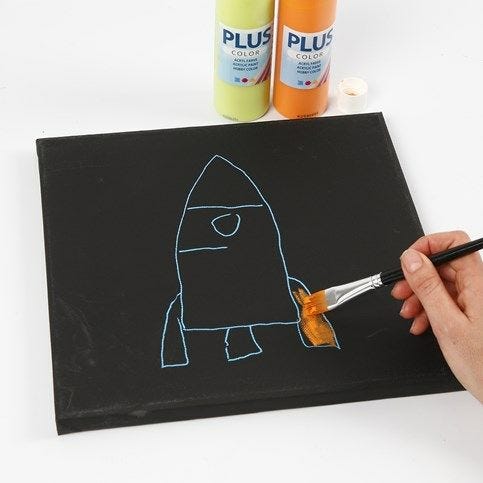 2.
Use a brush and Plus Color craft paint for colouring in the design. Leave to dry. NB: If necessary you may outline the design once again and possibly supplement it with additional details made with Poster Hobby markers.